How I Increased My Sales And Traffic Through Email Marketing, SEO, And Social Media
•
Published: May 1st, 2020
Start A Sneaker Reseller Business
This is a follow up story for 513 Kicks. If you're interested in reading how they got started, published over 3 years ago, check it out here.
---
Hello again! Remind us who you are and what business you started.
Hey everyone! I'm Chris Casseday, the Founder of 513 Kicks, an online-only sneaker shop. I specialize in providing 100% authentic, collectible athletic sneakers from brands like Nike, Air Jordan, Adidas, and more. Although everyone needs shoes, most of my business comes from sneaker collectors who have several (sometimes hundreds) of pairs in their closet, and they're searching for a specific pair to add to their collection.
Running 513 Kicks is my "side hustle" as I do have a full-time job running operations at a marketing agency. I have been selling sneakers online for over 20 years (started at the age of 10), but the 513 Kicks brand was born in 2017. Today, my average revenue for this side business has grown to around $5,000 per month, with very minimal time commitment from me (2 hours per week).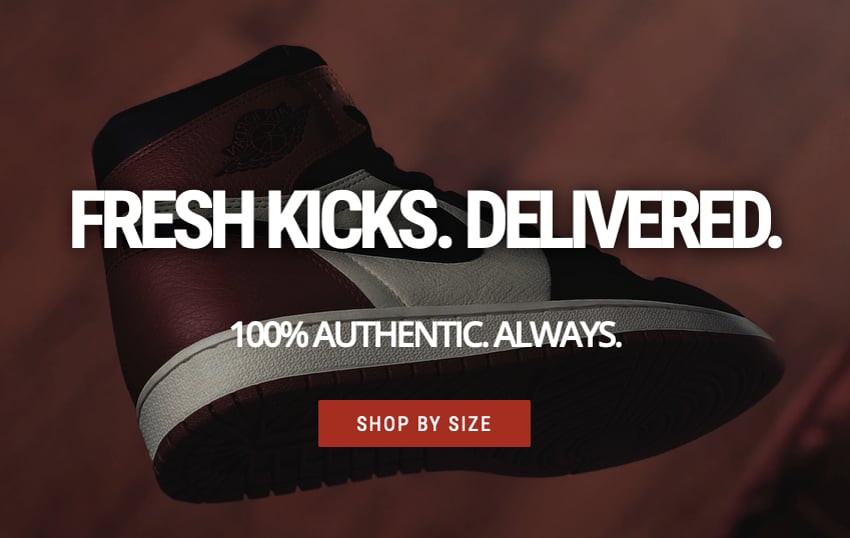 Tell us about what you've been up to! Has the business been growing?
Since my last interview with Starter Story a year ago, I've increased my monthly revenue by $1,000 and significantly increased my efficiency at the same time. My mission is still the same, to provide authentic sneakers at great prices. While there are several ways in which sneaker collectors typically source new pairs for their collection, my goal is to provide hard to find pairs that can't be found anywhere else.
If creating a successful business is a core passion then this will help push you through the hard times and help you reach your goals.
My business is built on providing the best customer experience. This involves providing desirable sneakers at great prices, frequent and transparent communication, and shipping orders quickly. As a shoe collector myself, I know the typical online buying experience very well. If you're buying from a sneaker marketplace like StockX or GOAT, you're going to have to wait over a week to receive your order and if you're buying from an individual seller, you will probably have questions about the authenticity of the pair and not receive updates on when they were shipped to you. I address these typical pain points head-on by guaranteeing authenticity and shipping orders the same day, which has resulted in repeat business from a large number of customers.
Over the last year, my main marketing focuses have been on website SEO, social media engagement, and maximizing my email marketing. All of these efforts have resulted in increased traffic and sales.
Website SEO
Over the last 10 years, I have developed a passion for SEO (search engine optimization). For 513 Kicks, strong onsite optimization was something that I prioritized right from the start. Within the first few months of launching 513Kicks.com, it was ranking for several high search volume keywords on page 1 of Google. 3 years later, this is still true, and the site is now ranking for thousands of keywords that drive targeted traffic each month.

In order to properly optimize your website, you need the right type of content and you also need links pointing back to your website (backlinks). Over the last year, I've been able to grow links through interviews like this, guest appearances on Facebook Live broadcasts, and more.
Social Media Engagement
For my business, Instagram is the top-performing social media channel. There are millions of sneaker collectors using the platform each day and I've been able to turn that into sales on my website. While I don't have tens of thousands of followers, the ones that I do have are very engaged. In order to gain new followers, I seek out and engage with fellow sneaker collectors - this could mean commenting on one of their posts, following their account, or sharing a post or story with them. While I haven't been as consistent with this type of engagement recently, it is clear that when these efforts drive new followers to the 513 Kicks Instagram account and ultimately more traffic and sales on the website.
Instagram Followers: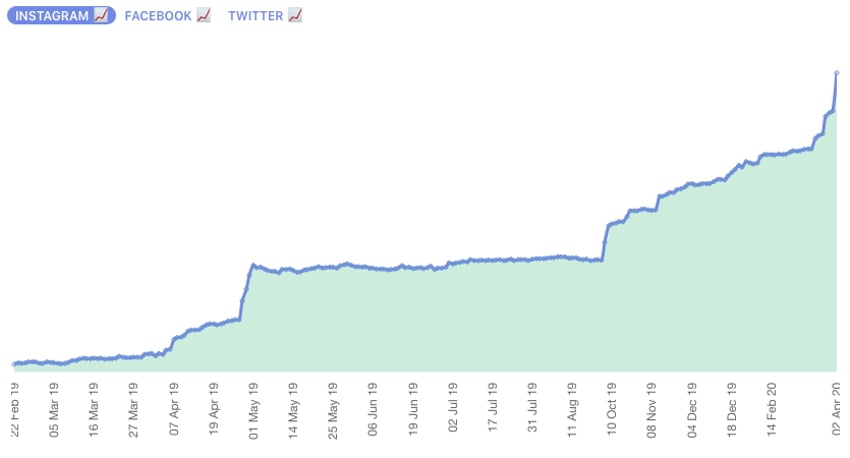 Email Marketing
Utilizing email marketing to sell products is not a new concept, but it is something that can be easily forgotten if it isn't a priority for your business.
From the start, I've placed a focus on strategically growing my email list and consistently sending out email blasts that promote engagement and purchases. Whenever a blast goes out, a flood of traffic comes in, and so do the orders. This is something that doesn't happen immediately, but it is a relatively easy way to provide consistent traffic and sales.
I've been able to grow my email list to over 10,000 people by utilizing a few tactics:
Website chat (powered by Drift): On my site, you'll see an option to chat with a "Kicks Specialist" - that's me! Upon initiating a chat, the person is asked to provide their email address. This email is then added to a drip campaign in MailChimp, which consistently promotes top of mind awareness and discount codes that can be used.
Giveaway: You will also see a popup on my site that mentions a free sneaker keychain. This is the number one way that I've grown my email list because people love free things and they will happily provide their email address in exchange. When you factor in the cost of the keychain and postage, I'm paying less than $0.80/each. I generated over $25K in revenue last year as a result of email marketing, so the ROI is strong. As an added bonus, when people receive the keychains in the mail, they typically post and tag 513 Kicks on social media, which increases brand awareness and followers.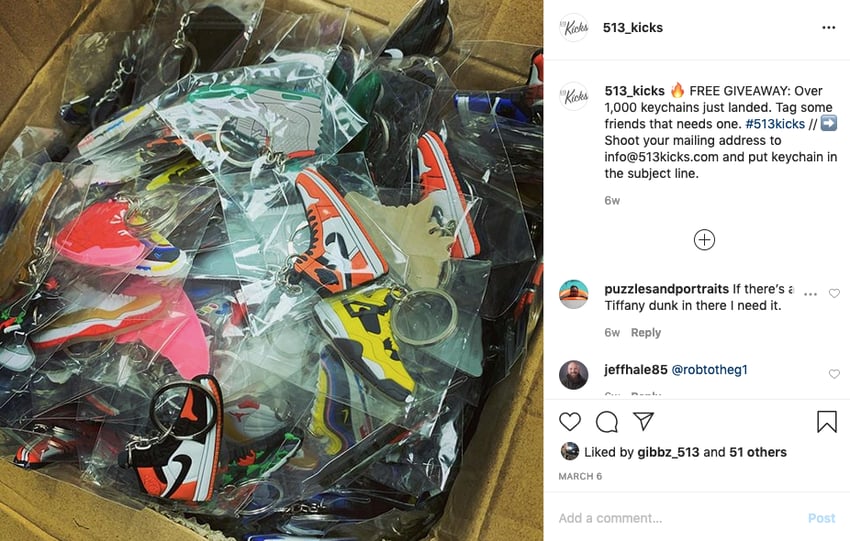 What have been your biggest lessons learned in the last year?
As an entrepreneur just getting started you usually have to do it all. You don't have the cash flow to support a team yet, but so much work needs to get done. During the first two years of 513 Kicks, I did it all alone. While I'm very proud of what I accomplished, I realize that if I want to continue to see the growth that I need help. I'm planning on hiring at least one virtual assistant this summer and also thinking about how I can streamline my operations and utilize additional resources (software or people), which will foster additional growth and efficiency.
Something else that is important (and sometimes neglected) as an entrepreneur is the proactive management of paying taxes. In my case, I need to track a wide range of costs - website hosting, paid advertising, shipping supplies, inventory, and more. Then, of course, I need to track profitability. Revenue is great, but profit is the key. Previously, I was doing all of this within a Google spreadsheet and it was not efficient or effective. Currently, I still use a Google spreadsheet to track my inventory, which includes product descriptions, buy costs, and more. Towards the end of last year, I started using Keeper Tax, which is an automated tax savings tool primarily for freelancers.
Once you have it connected, it will scan all of your expenses (using AI) and you can quickly categorize them (through text messaging or through an online dashboard) appropriately. My favorite thing about implementing this was that even though I didn't start using it until the end of last year, it was able to go back and allow me to categorize charges for the entire calendar year. This was very helpful when it came time to file my taxes this year. I know there are other tools that function similarly, but the ease of use here is something that I really value.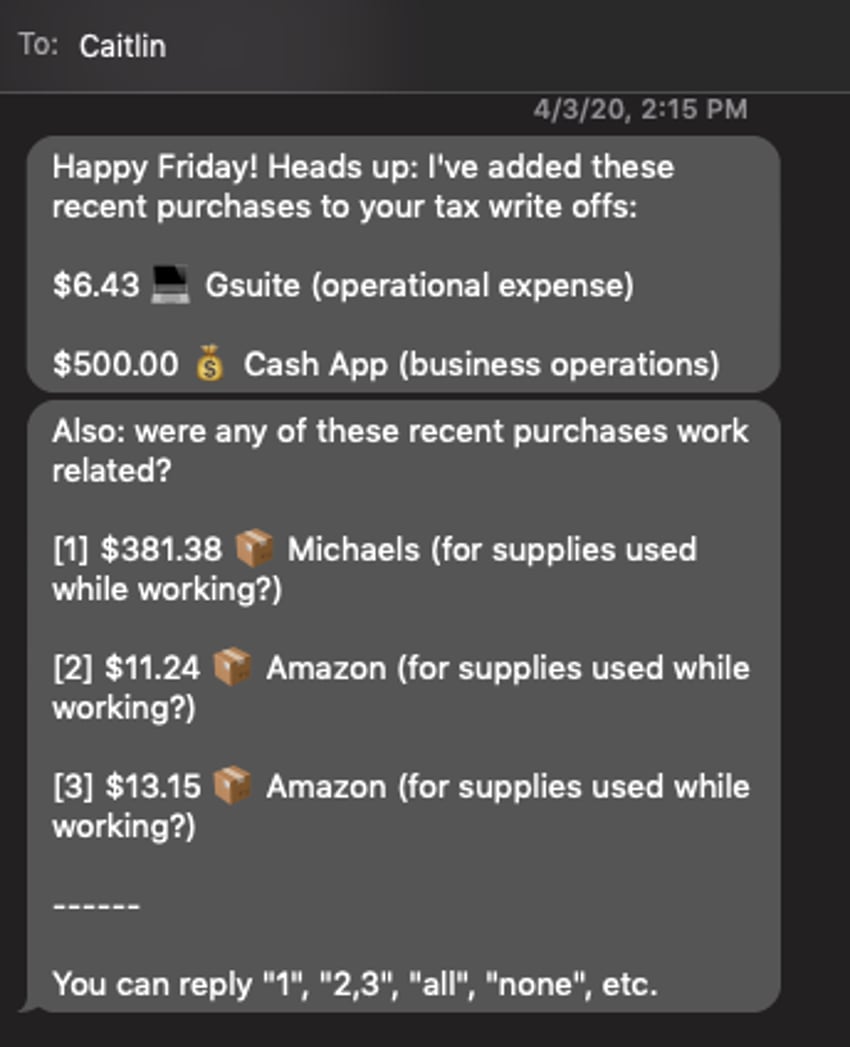 Something else that I've focused on this year has been giving back. While I am always looking for ways to give back in my personal life, I had never done the same when it came to 513 Kicks. This year that changed. I started a program that involves me donating 10 meals through our local food bank for every pair of shoes that I sell. I started the program last fall and was able to donate over 20,000 meals in a short time period. Unexpectedly, I also received donations from past customers who wanted to support the cause! I'm passionate about providing meals because there are so many people here in Cincinnati that don't know where their next meal is coming from. Fortunately, we have a great local food bank and we have the support of Kroger, the nation's largest grocer.
What's in the plans for the upcoming year, and the next 5 years?
This year I am putting a bigger focus on the process of running this business. I want to grow and be able to scale efficiently, which means I can't do it all myself. I'm going to document everything first, and then identify resources that can help make my operation more effective and profitable. This work now will help to promote growth this year, next year, and beyond.
I'm excited and looking forward to building the 513 Kicks team!
Have you read any good books in the last year?
I try to read or listen to one book per month at a minimum. My "library" on Audible is filled with books that are related to the most important aspects of my life:
My children: Whether it is a book about a specific topic related to raising kids or just an overview of how to be a better dad, this is always an area to improve upon.

The Whole-Brain Child by Daniel J. Siegel and Tina Payne Bryson

My wife: The most important relationship in my life, so investing in it with relationship-focused books has been something that has had a positive impact.

Love and Respect by Dr. Emerson Eggerichs

One Extraordinary Marriage podcast, by Tony & Alisa DiLorenzo

My day job: Which involves leading a team and providing great value to our clients. There are countless books on the topic of leadership and customer service.

Dare to Lead by Brene Brown

My side hustle (513 Kicks): More entrepreneurial focused, and of course, there are great books and other resources that can help.

Dear Founder by Maynard Webb
Advice for other entrepreneurs who might be struggling to grow their business?
My top tips for other entrepreneurs are always:
You must have a passion for growing your business, whatever it might be - selling sneakers, providing services, etc. The honeymoon phase can wear off quickly and that is when some people throw in the towel. If creating a successful business is a core passion then this will help push you through the hard times and help you reach your goals.
Do not let someone else determine your success. It can be easy to look at similar businesses and make assumptions that they are better than yours, causing you to get discouraged. This happened to me at several points during the first year, but I was able to use it as motivation. Plus, an outsider's view is not a complete one, so all you can do is focus on growing your business and not worry about anyone else.
Are you looking to hire for certain positions right now?
Currently, I'm looking for a virtual assistant that can help with website and social media updates. As a result of my various time commitments, there is often a lag between sourcing new inventory and adding it to my website and social channels. I would like to shrink that lag time and streamline my operations a bit. I've built the foundation and have the process defined, I just need the person that can execute on these tasks now.
I anticipate hiring for this role in a few months.
Where can we go to learn more?
If you have any questions or comments, drop a comment below!
-
Chris Casseday, Founder of 513 Kicks
513 Kicks has provided an update on their business!
6 months ago, we followed up with 513 Kicks to see how they've been doing since we published this article.
Over 1 year ago, we followed up with 513 Kicks to see how they've been doing since we published this article.
Want to find more ideas that make money?
Hey! 👋 I'm Pat Walls, the founder of Starter Story.
Get our 5-minute email newsletter packed with business ideas and money-making opportunities, backed by real-life case studies.