513 Kicks Update: How I Work 15 Hours Per Month And Make $60K/Year From My Side Hustle
•
Published: May 29th, 2022
Start A Sneaker Reseller Business
This is a follow up story for 513 Kicks. If you're interested in reading how they got started, published over 3 years ago, check it out here.
---
Hello again! Remind us who you are and what business you started.
Hi Starter Story readers! I'm Chris Casseday, the founder of 513 Kicks - an online-only sneaker shop. I'm located in Cincinnati (513 is the area code), but I frequently ship sneakers across the United States and overseas. For more detailed information about my business, please check out my original Starter Story interview.
Through my website and social channels, I sell 100% authentic sneakers from brands like Nike, Air Jordan, and Adidas. Some pairs are recent releases, while others may be 20+ years old. While everyone needs shoes on their feet, my typical customers are "sneakerheads" - people that wear and collect athletic sneakers.
My gross revenue per month ranges from $4-7K, and I usually only spend 10-15 hours per month on this side business. Since this is a side hustle, my goal has always been to generate revenue in the most efficient way possible. I have a full-time job where I run operations for a multi-million dollar marketing agency and am married with three young children (and two dogs, one being a puppy), so time is my most precious resource and something I work hard to protect.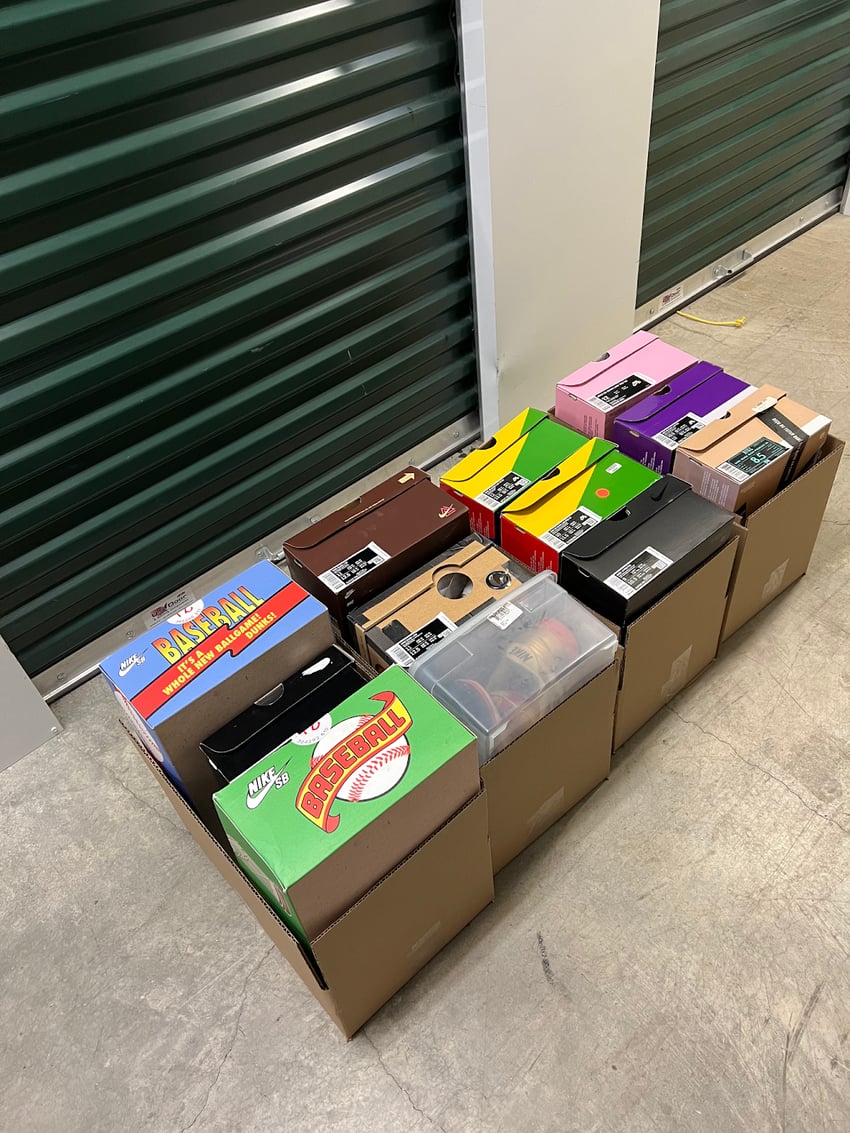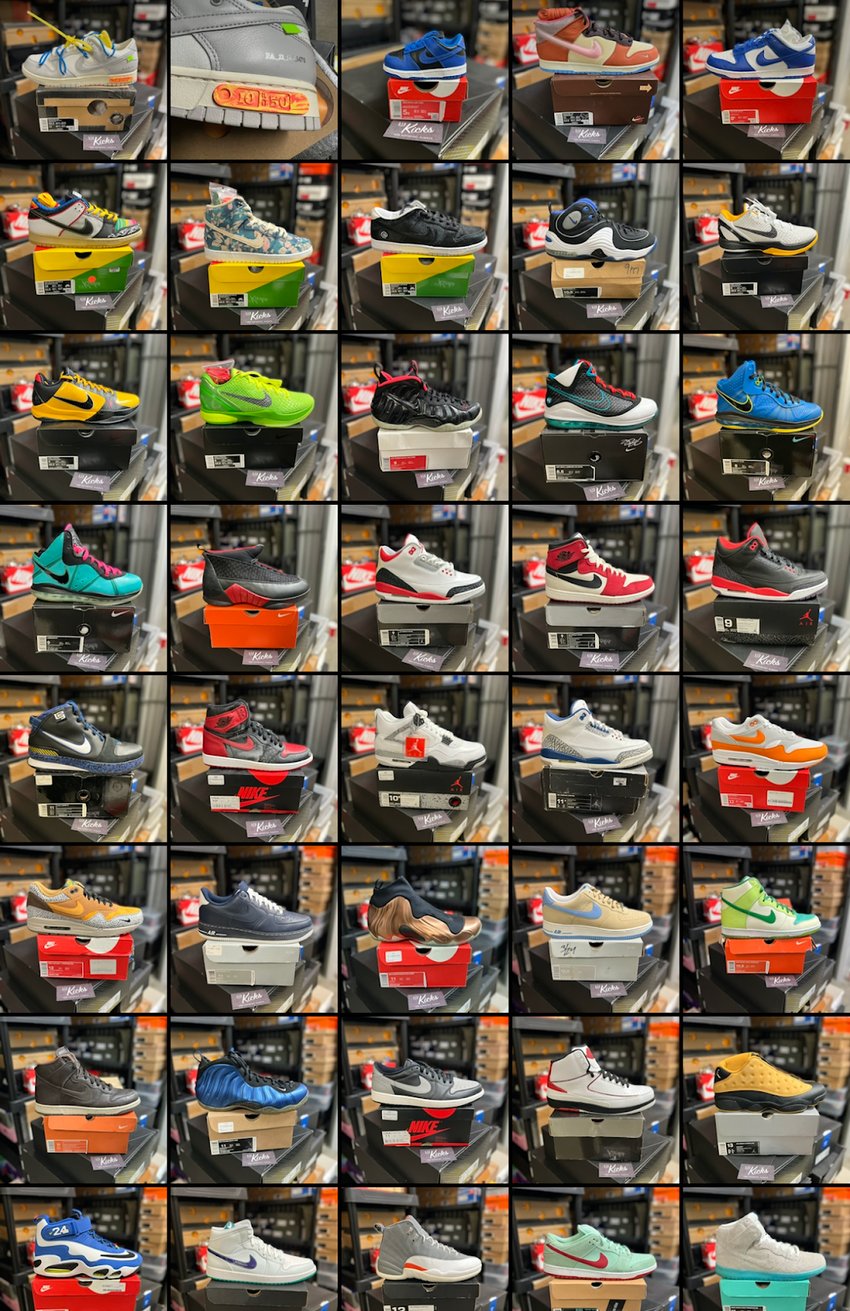 Tell us about what you've been up to. Has the business been growing?
Business is good! The last several months have been great in terms of sourcing new inventory at great margins, which is always a challenge. Through "online arbitrage" I've been able to source inventory online in bulk and then sell at a profit through my existing sales channels. As opposed to sourcing inventory at retail stores, sourcing online provides more efficiency and the ability to leverage coupons and cashback to increase my margins.
I've also strategically grown my network and influence here in Cincinnati, which has resulted in growth in my inventory sources (typically sneaker collectors that want to sell pairs). I'm able to offer cash for large buyouts, which helps improve my profit margin per pair when sold.
I strongly encourage all entrepreneurs to set yearly goals and then break them down into quarterly goals. These goals could be tied to anything - activity, revenue, profit, networking, and so much more.
After not prioritizing it for a while, I've gotten back into doing SEO work on my website. The result has been strong growth of impressions/views and also sales. My website is also a source of new inventory because people will find my website (specifically this page) and then sell me pairs. When looking at the last 3 months vs. the prior 3 months impressions are up 200%.
Through SEO efforts, significant visibility growth is possible, which means more targeted traffic coming to my website. This helps to further my branding but also drives more sales and profit. I've been creating and executing SEO strategies (for other businesses) for over a decade, which has promoted the success of 513Kicks.com over the last several years.
What have been your biggest challenges in the last year?
The biggest challenge that I've always faced and continue to face is the long period between when I get new inventory and when it is listed for sale. The issue isn't that the inventory won't sell, it is the fact that several weeks or even months can go by before I'm able to post new inventory for sale.
Here's an example of this challenge:
March 15 - sourced and bought 20 new pairs from a local shoe collector.
March 15 - 20 pairs are inventoried (in Google Sheets) and moved to my storage location
March 15-17 - preview or teaser pictures are posted on 513 Kicks social media channels (this may result in a few sales).
Then that's where the real issue comes in. The next steps include photographing the pairs, pricing analysis, and posting to targeted sales channels. I'm currently the bottleneck in the process because I'm the only person that can photograph the pairs. I do not disclose the storage location of my pairs for security reasons, so it has proven to be extremely difficult to think of solutions where I can outsource this photography process.
Once photography is done, I've streamlined the process using software and outsourced resources.
So for those 20 pairs, they may end up sitting at my storage location for 6 weeks or longer until I can get them photographed and moved through to the next step in the process.
We're all going through similar experiences and face the same challenges that arise when scaling a business.
This is a problem that I have to solve this year if I want to scale to new levels.
What have been your biggest lessons learned in the last year?
I learned several lessons this year, mostly all related to sales segmentation. Going into 2021, I wanted to prove a theory: If I segment my offerings based on the specific sales channel, I will increase efficiency and profits. This isn't a new concept by any means, but I wanted to see how it would work with my business.
Typically, most people will tell you to "crosspost" your inventory to as many channels as possible because you'll increase your visibility and thus increase your chances of getting a sale. While that is certainly true for some niches, with sneakers, I think a more defined process is needed based on my experience.
Here's a breakdown of my typical sales channels and how my offerings fit within each:
513Kicks.com - pairs that are typically more expensive and harder to find, perfect for the true sneaker enthusiast.
513 Kicks social media channels - pairs that are hard to find will typically generate more engagement and sales.
eBay - pairs that are usually cheaper but with strong margins. The pairs posted here focus more on a broad audience, not the sneaker enthusiast.
StockX - the pairs that sell on this platform are typically more recent releases because this is often a place where people shop if they miss out on releases.
GOAT - Similar to above, except shoppers on GOAT typically pay slightly more for pairs when compared to StockX.
Sneaker groups on Facebook - I handpick specific pairs to post within sneaker groups for sale. Or I monitor want-to-buy posts from people and promote my inventory strategically to generate sales.
Here's a specific example of how the sales channel plays a key role: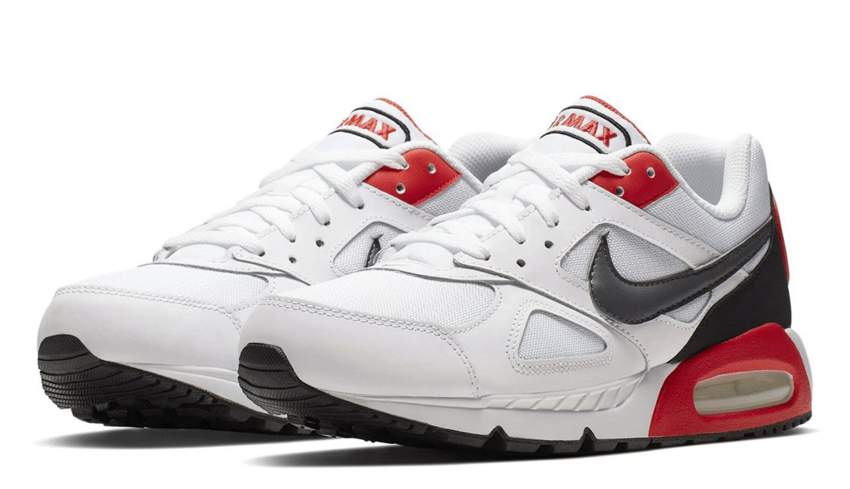 Nike Air Max IVO
Retail price: $100
Price I paid per pair: $50.61
Pairs sold by channel:

This specific pair simply will not sell on most of the above channels due to the audience. However, this pair was the PERFECT pair to sell on eBay. My average profit per pair on the pairs sold on eBay was $39.42.
43 x $39.42 = $1,695.06 profit
As you can see, the audience plays a huge factor in how I promote my inventory on each channel. By not cross-posting every pair to every channel, I've saved countless hours and increased my profit per pair.
What's in the plans for the upcoming year, and the next 5 years?
This year my ultimate goal is to work on being more consistent with my efforts vs. operating in short bursts. Although the bursts are always profitable, I want to be more consistent and generate consistent profits as a result.
Specific plans for this year include:
Targeted collaborations on social media (primarily on Instagram), resulting in more exposure for 513 Kicks to audiences that can turn into customers and overall brand enthusiasts.
Podcast guest appearances - with past appearances, I have always gained new followers and sales, I want to continue to put myself out there as an expert with 20+ years of experience in this niche.
Streamlining my new inventory intake form process - currently people will email, text, or private message me pairs that they want to sell. This is inefficient for me to go back and forth with them on pricing and other details. I'm developing an intake form on my website that will allow people to share details upfront.
Email marketing automation - email marketing is a strong driver of sales for me, but I want to automate pieces of this process to promote more consistency and sales.
Scaling eBay sales - With minimal effort, last year I was able to generate $39K in sales over a few months. I've been an eBay seller since 2001, but up until last year, I was not active on eBay for about 10 years. Last year proved that there is still great potential on eBay, as a result of the strong push that eBay's marketing is making towards sneakerheads now.
What's the best thing you read in the last year?
Surprisingly, I haven't read many memorable books applicable to my side hustle in the last year. I typically consume my information in other ways (social media, podcasts, websites, etc.), some of my favorites right now are:
Profit First - this book helped me get bookkeeping in better shape this past year!
Similarly, the Reseller Tax Academy course is something that has already greatly impacted my business, which I saw firsthand this past tax season.
Chris of Daily Refinement has been helpful as I've worked to scale my eBay business back up after taking nearly a decade off.
I would say that I get the most value and support by connecting with other entrepreneurs. We're all going through similar experiences and face the same challenges that arise when scaling a business. For me, typically these connections are made through social media, Discord, or come as a result of my involvement in the local sneaker community for over two decades.
Advice for other entrepreneurs who might be struggling to grow their business?
This is not a secret hack or tip, but I strongly encourage all entrepreneurs to set yearly goals and then break them down into quarterly goals. These goals could be tied to anything - activity, revenue, profit, networking, and so much more.
This year, my goals are primarily focused on streamlining my operations and increasing my sell-through rate. Historically, I've held onto inventory for too long and I'd like to reduce that so that I can continue to reinvest profits into the business.
Are you looking to hire for certain positions right now?
I am not actively hiring for any position right now, but that could change as I continue to refine and streamline my processes this year. I do have outsourced resources that I use for product posting, social media posting, and other tasks that are repeatable and easy to outsource at low costs.
Where can we go to learn more?
If you have any questions or comments, drop a comment below!
-
Chris Casseday, Founder of 513 Kicks
513 Kicks has provided an update on their business!
Over 2 years ago, we followed up with 513 Kicks to see how they've been doing since we published this article.
Over 1 year ago, we followed up with 513 Kicks to see how they've been doing since we published this article.
Want to find more ideas that make money?
Hey! 👋 I'm Pat Walls, the founder of Starter Story.
Get our 5-minute email newsletter packed with business ideas and money-making opportunities, backed by real-life case studies.