Thank you Klaviyo for sponsoring Starter Story ❤️
Turn one-time buyers into repeat customers. Try the platform loved by 265,000 brands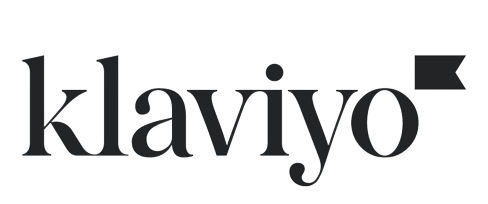 How I Grew By Focusing On Add-On Business And Cover Letter Services
Start A Resume Writing Business
This is a follow up story for Critical Path Action. If you're interested in reading how they got started, published about 3 years ago, check it out here.
---
Hello again! Remind us who you are and what business you started.
Hi, I'm Mike McRitchie. I run a resume writing and copywriting side hustle. The primary work I do is writing resumes, LinkedIn profiles, and cover letters for mid-career managers and technical experts in competitive industries where they have to show results to progress. Secondarily I write web pages, blogs, emails, and articles for telecom companies to help them better market themselves and grow their businesses.
I generate between $1,500 and $3,500 a month in revenues with minimal expenses. I do this 10-20 hours a week. That includes doing my own email marketing, maintaining my blog, doing other marketing, and accounting/operational functions as a one-man shop. I still maintain my full-time day job doing telecommunications project management and love doing both.
Tell us about what you've been up to! Has the business been growing?
The business has slowed during the pandemic. I've focused more on add-on business through additional services. So rather than just writing a resume I also focused more on getting LinkedIn profile writing and cover letter services too. That has increased my average customer value and focus more on delivering a quality product to fewer customers.
I continue to get most of my business through LinkedIn Profinder service. It is pretty reliable as a flow of customers. I've gotten better at closing new customers via a free 15-minute intro call by asking questions to understand their needs and the story they want to be told. I'm less needy and comfortable whether I get their business or not. I don't chase business and stick to my standards of who I want to work with. That translates into confidence that often sways prospects into moving forward with me.
I've also seen more clients from organic LinkedIn messages to me from people in the telecommunications industry that is where my career background is. And also getting many more referrals from prior customers.
Getting the work scheduled is something I've focused on a little more too. Improving the operations side. So I now know when I do my best work. I do easy accounting and straightforward work in the evenings when my mind is shot and do the creative work during breaks throughout the day and weekend mornings before the kids get up. That ensures I optimize my limited time and improve overall productivity per hour.
What have been your biggest lessons learned in the last year?
This year with the pandemic I saw a slowdown in resume writing business as companies put hiring on hold. It still provided good income but wasn't the big volume as people with good jobs could easily spend on resumes while they had a good job.
Don't get too caught up in chasing a specific financial goal or result. Stay flexible.
I adjusted my spending accordingly (cut back on meals out, home improvement projects, and nice-to-haves) to ensure I still covered my bills and built up a reserve. Something important in uncertain times.
What's in the plans for the upcoming year, and the next 5 years?
Over the next year, I'm looking to build more of my copywriting business. Over the next 5 years I expect to look to my resume writing, and copywriting-combined business, as a source of pre-retirement income and to cover any income needs in the event of job loss.
Have you read any good books in the last year?
Mostly reading copywriting books lately to improve my sales pitches - primarily for my main sales offer on LinkedIn Profinder service.
For podcasts, I like "The Sweaty Startup" as it reinforces how easy it is to get started and make money without overcomplicating things. It is focused on easy to start service businesses that require minimal startup costs and are easy to break into as a newbie.
Advice for other entrepreneurs who might be struggling to grow their business?
Look at this as a long term journey and then get started. You won't know everything on day one. You'll learn and evolve your business...and that's the way it needs to happen. Don't get too caught up in chasing a specific financial goal or result. Stay flexible.
Where can we go to learn more?
-
Mike McRitchie, Founder of Critical Path Action
Want to start your own business?
Hey! 👋I'm Pat Walls, the founder of Starter Story.
We interview successful business owners and share the stories behind their business. By sharing these stories, we want to help you get started.
Interested in starting your own business? Join Starter Story Premium to get the greatest companion to starting and growing your business:
Connect + get advice from successful entrepreneurs
Step by step guides on how to start and grow
Exclusive and early access to the best case studies on the web
And much more!
PROMOTED
Did you know that brands using Klaviyo average a 95x ROI?
Email, SMS, and more — Klaviyo brings your marketing all together, fueling growth without burning through time and resources.
Deliver more relevant email and text messages — powered by your data. Klaviyo helps you turn one-time buyers into repeat customers with all the power of an enterprise solution and none of the complexity.
Join Brumate, Beardbrand, and the 265,000 other businesses using Klaviyo to grow their online sales.
Starter Story
Wanna see 52 business ideas you can start with less than $1,000?
Join our free weekly newsletter and get them right now.