How I Started A $3.5M/Year Branded Merchandise Company After Spending 2 Months In Coma
•
Published: November 15th, 2022
A 3 D Printing For Marketing & Promotional Products
Hello! Who are you and what business did you start?
My name is Gareth Parkin and I am the owner of GoPromotional, one of the UK's leading online distributors of custom-branded promotional products. We supply businesses and organizations of all sizes with quality merchandise that can be branded with company branding and marketing messages.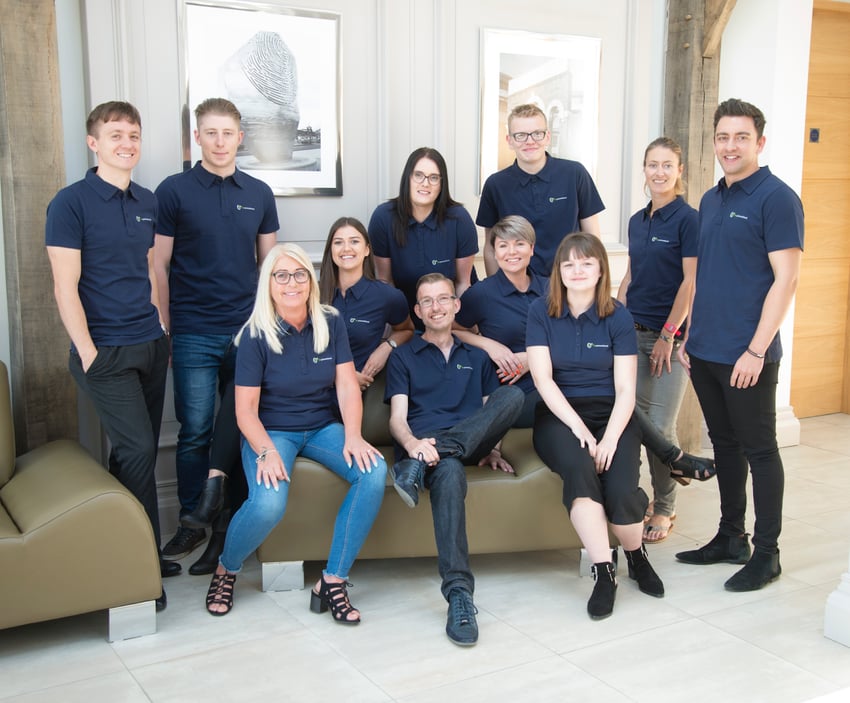 Over that past decade, GoPromotional has grown its annual turnover to around £3m putting it in the top echelon of the UK promotional product market.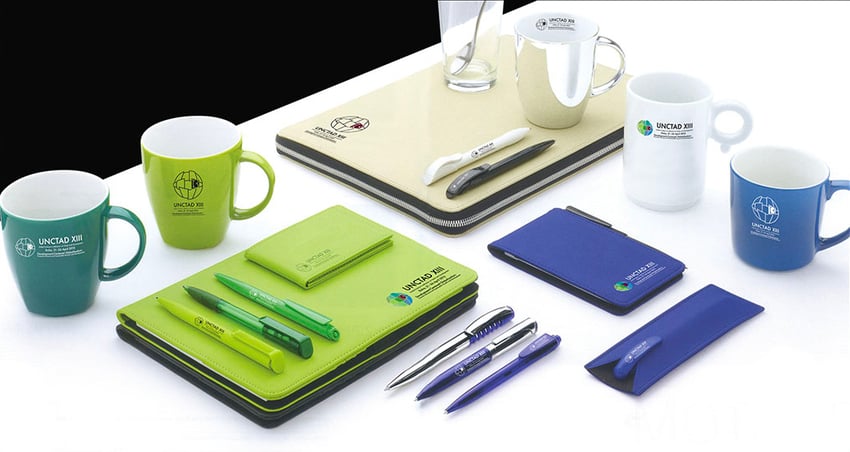 What's your backstory and how did you come up with the idea?
After leaving school at the tender age of 15, I joined a printing company where I enrolled in a traditional apprenticeship scheme with old fashioned one-on-one-training. At that time, there was no desktop publishing–the internet and email did not exist. I was fortunate to keep up with the curve as new technologies emerged, from the first Classic Apple Mac to the invention of email and the internet as we've come to know it.
I always had a thirst for learning new things and pushing myself to be the best I could be. After 8 years of working for that printing company, I decided to further my career and joined a large advertising and marketing company.
That company specialized in producing print-based marketing solutions for a range of national clients, but with the launch of the internet, it was clear that these clients now sought digital solutions to add to their marketing mix. This is when I decided to teach myself how to build websites, taking a huge old-fashioned PC home each weekend and connecting it to the internet via an extensive modem cable, which stretched from my bedroom downstairs into the living room; it's a crazy notion crazy when you think about the technology available today!
The new website division of the company grew rapidly, but there was a new challenge with the emergence of search engines such as Yahoo and Altavista (pre-Google days).
Clients now wanted to understand how they might get more online exposure, so I wanted to understand it, too, which presented another new challenge for me. I decided to research and learn more about digital marketing during a time when it was a lesser-understood discipline with very few resources available to me.
Fortunately, I seemed to be pretty good at it and our client base rapidly grew.
My employer was quite entrepreneurial, so we decided to build the first online print site in the UK, years before Vistaprint and other similar giants. It was another success, being eventually snapped up by Sir Archie Norman, the former chairman of Asda (the UK equivalent of Walmart).
So, what was to be the next project? We hooked up with a local supplier of pens and keyrings, around 30 products in total, and built one of the first online promotional product companies. It soon attracted attention in the industry and rapidly grew into a success story on the back of my ability to generate traffic through my efforts in digital marketing. With Google joining the internet marketplace, I made efforts to stay up to date with the tools and processes offered such as paid advertising.
Having been unsatisfied with dominating the internet with one website, I went on to build four more UK sites in the same sector, and then I launched international websites in Germany, Spain, and the USA. At its height, the promotional side of the company was turning over £12m per annum.
Sadly, I was involved in a serious car accident that left me to suffer with severe head injuries. I was in a coma for 2 months. Following a long period of rehabilitation, including learning to walk and talk again, I re-evaluated my life and decided to start my own promotional company so that I could be the master of my destiny. This was a huge decision to take. I was earning good money, but I no longer felt that my goals were aligned with my position at the company. It had always been an ambition of mine, since I was a small child, to one day own my own company, so I took the plunge!
Research your keywords to ascertain exactly what people want from your industry, and make sure your website responds to that demand directly.
Take us through the process of designing, prototyping, and manufacturing your first product.
I was exceptionally fortunate that during my previous employment I had built up a network of like-minded internet marketing colleagues with the same enthusiasm and desire to learn as me. One of these colleagues seemed to be a perfect fit, so I decided to do a deal with him which enabled me to have access to his marketing team free of charge in return for an agreed percentage of the company.
Together, we scoped out and produced our bespoke software platform. This would not only manage the website but also run every aspect of the company from client data, quotations, and invoices, to website management and reporting functions. It is now arguably the most comprehensive software solution in our marketplace, only continuing to evolve.
This partnership was a great move as it allowed things to move faster. It also ensured that start-up costs were pretty much zero. It was tough going through the first 18 months as we were heavily reliant on advertising with Google to make up for a lack of ranked pages. We leveraged debt to make this possible, which was often painful, but I'd say that it paid off.
By that time, I was a father to three young children, so I felt immense financial and emotional pressure to 'make things happen' and provide.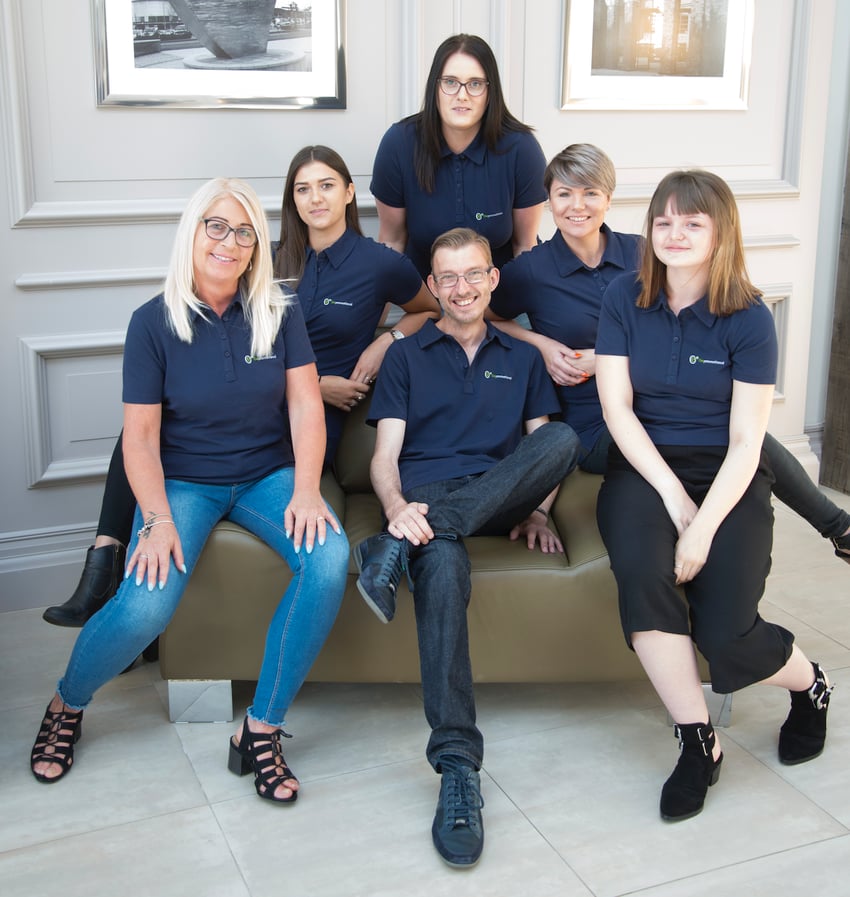 Describe the process of launching the business.
The launch of the website was a gradual process. Initially, it was a case of me working every hour I possibly could to rapidly populate the website with products. This was important in order for visitors to have faith in placing orders.
The process of building the business, from a customer point of view, was also a steady curve. I was not only building the website but also handling all the quotes, producing visuals and artwork for customers, and dealing with suppliers. Additionally, there were many areas of running a business I had little or no knowledge of, such as accounting, tax, cash flow, and business planning. Each of which, on its own, was daunting.
I was lucky enough to live near a business enterprise zone that was run by a semi-retired ex-company chairman and other business experts. So I pitched GoPromotional to them and was eventually taken under their wing for 2 years, where I received free support in all the areas I had no clue about, plus free office space for the period.
It was a huge benefit to me, personally, and to the business, to have experienced people close to hand who I could lean on. GoPromotional ultimately became the fastest-growing business in the twelve-year history of the project.
However, times were to get extremely tough, and 'the wheels began to fall off the bus'! Three years into building the business, I was struggling mentally to cope with the pressures, in terms of managing employees and, if I am honest, my high expectations of what I wished to achieve. I wanted to not only be "the very best" but also focus on the core skills that I'd grown to be proud of, which I could no longer pursue. This became very emotionally debilitating for me.
In the end, I sought outside professional help and now make it a priority to see a psychologist every week. I also encourage any member of my team with concerns about their mental health to come forward making it clear that I will support them fully.
For anyone seeking to set up a new business, my advice would be to try and surround yourself with 'good people' and 'learn to listen and listen to learn'. By which I mean people who have 'been there, seen it, and done it' - let them help you and heed their advice.
I have been so fortunate in that area, but continue to always seek out and reach out to those with more knowledge and try not to let my ego or pride stop me from asking for support when required.
Another hugely important thing, is to look after your mental health. Building a business can be very stressful, at times, so try to keep a balance and keep your expectations in perspective (Rome was not built in a day!). Eat well, take plenty of time to exercise, and make sure you take time out for yourself and your family.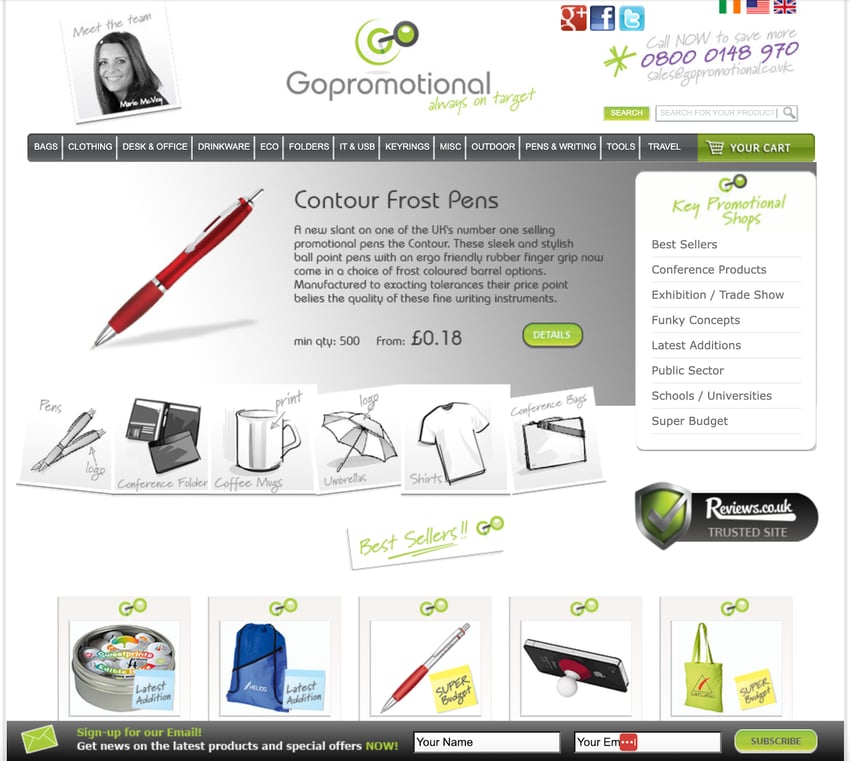 Since launch, what has worked to attract and retain customers?
To attract customers, I have found that it is imperative to ensure your website offering stands out from the crowd. Think about 'what the customer is seeking' not what you perceive to be good or ideal. Research your keywords using software such as Semrush to ascertain exactly what people want from your industry, and make sure your website responds to that demand directly.
GoPromotional is a B2B business and, in my experience, social media is not the best platform for generating sales, which is different from B2C, where social media is a key sales opportunity. So, if you are a B2B business, be wary of wasting resources to harness the power of social media.
Track and monitor everything with Google Analytics, or similar software, to ensure you know exactly where to allocate your resources. Analyzing your traffic and other site metrics to determine what works is vital for any online business in addition to monitoring your competitors.
As GoPromotional has grown, we've been able to focus on digital marketing as a means to grow our client base and increase sales. Our team now works closely with digital marketers to cultivate an online presence that positions GoPromotional as a trustworthy source in the promotional product industry.
When it comes to retaining customers, your customer service must be of the very highest standards. People buy from people, and in the age of call centers – where you are left hanging on the phone for hours–it is so important that growth is met with the addition of great salespeople who can provide a fast, knowledgeable, and super friendly service.
At GoPromotional, we have developed our software in such a way that our sales team receives auto reminders to contact repeat customers or potential repeat customers to motivate more sales. Additionally, we've leveraged AI technology to auto-contact customers, advising them that we are approaching the anniversary of their previous order, and asking if there's any way we can help them again this year.
In addition, I have found it is often the small things that count when it comes to customer retention. Every customer that purchases GoPromotional receives a handwritten thank you card from their account manager following their order. It costs very little to do this, but the psychology of sending a client such a small token gesture goes a long way. When was the last time you received a handwritten card and envelope following a purchase? It shows a personal touch and when your customer's post box is full of automated printed letters, which one do you think they will open first?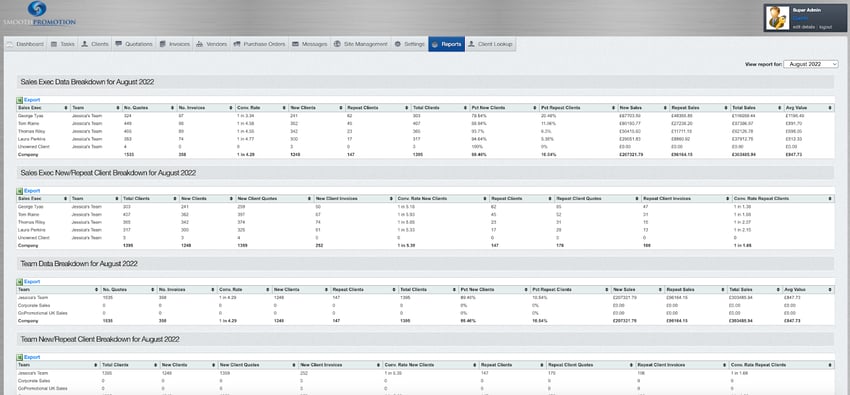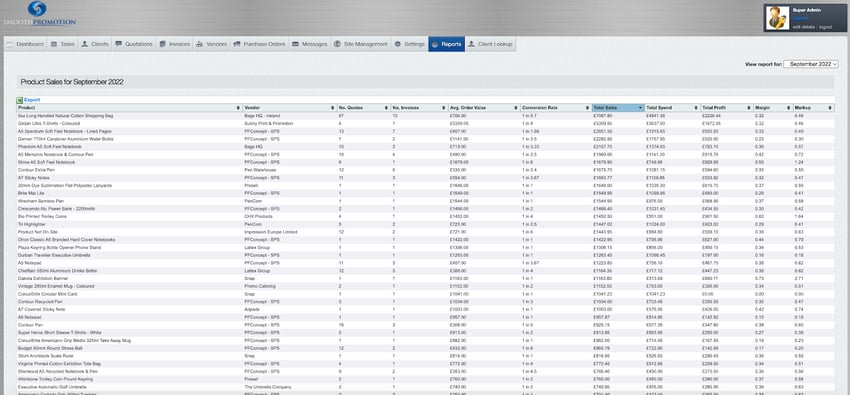 How are you doing today and what does the future look like?
GoPromotional continues to be a profitable online business, however, the pandemic seriously impacted our sector, like many others. Many companies were hesitant to risk spending money on marketing products during such uncertain times. This was certainly an extremely tough time, financially and also mentally.
Having said that, because I have always aimed to surround myself with good people in all areas of the business, our accountants managed to get all the available government support available without any trouble, and our company survived.
The business is going from strength to strength with significant growth but does face challenges with the current economic climate and potential looming recession. The cost and supply of goods is a new challenge with the continued lockdown in China and the war in Ukraine, which both affect margins. However, I believe we have built good foundations and hopefully we can weather the storm ahead.
Importantly, our key advantage is that everything is done in-house in terms of marketing and we spend nothing on Google advertising, for example, so we are likely taking fewer risks than a lot of other companies. Additionally, we don't hold any stock, as we focus on consulting with clients, coordinating with our factory partners, and distributing goods as they are needed.
I currently have a team of 6 sales reps, an office manager, a graphic designer, plus an overseas team who work with myself in the area of online marketing. All our accounting requirements are externally managed which was also a positive move I took some years ago to be able to concentrate on my core skills. I have no plans at this stage to recruit more people, even though the numbers say we should. I wish to remain cautious and see how the 'cost of living crisis' and the war in Ukraine pan out before adding more costs to the business.
The future of the company looks solid and we have been approached by several large international players who are interested in a buyout. I am reluctant to sell the business as I believe there is more potential to grow and, at this stage, stability is key.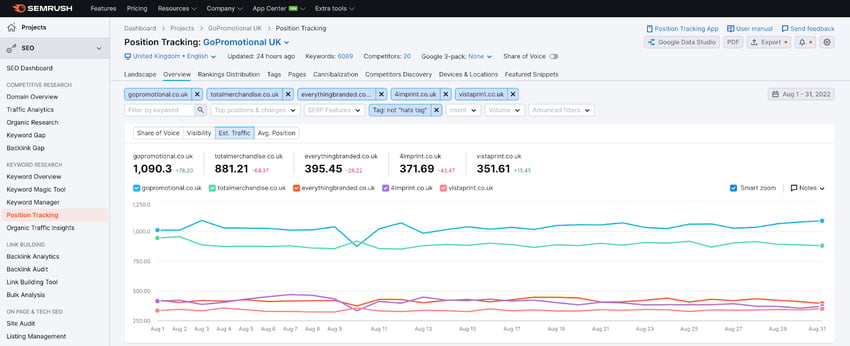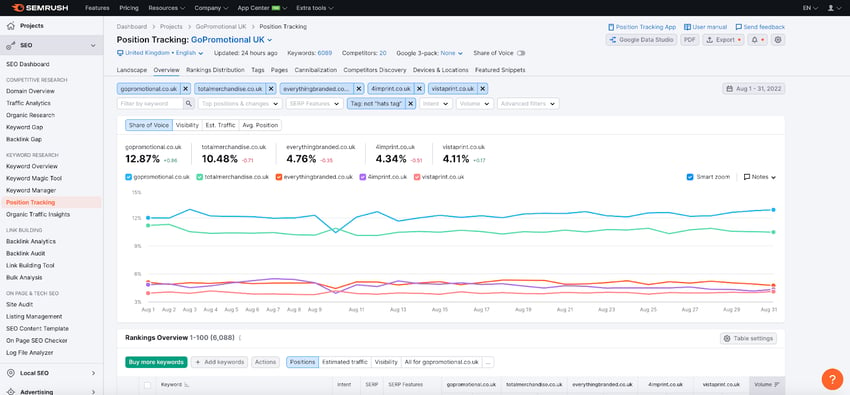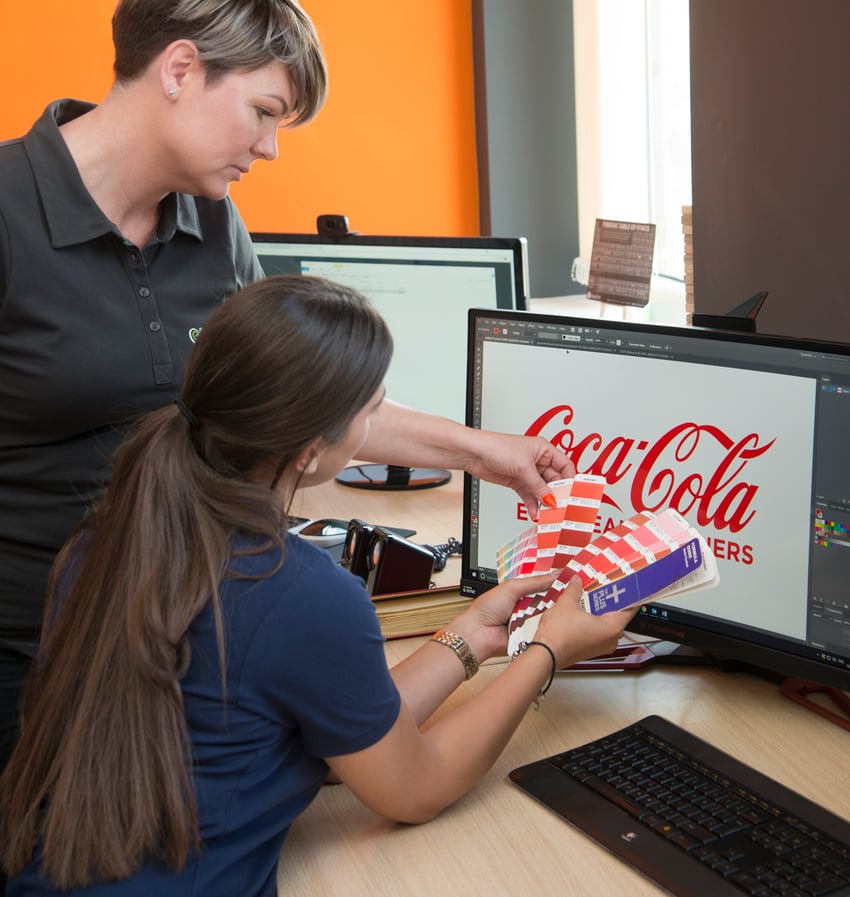 Through starting the business, have you learned anything particularly helpful or advantageous?
Setting up your own business is a daunting experience and, without a shadow of a doubt, I made some good decisions and also mistakes during that journey. The best decision I made was to try and surround myself with a team of people who had way more experience in the business than myself. Their wisdom helped guide me in the right direction in areas of running the business I had little knowledge of.
An area I struggled with was keeping everything in perspective, setting achievable goals, and trying not to beat myself up when things did not go exactly as I planned.
What I have learned gradually over a period of time is to take it one day at a time and to accept that I can only control my actions because sometimes there are circumstances beyond my control. COVID is a perfect example of this, or indeed on a smaller scale, with occasions where suppliers do not deliver or a sale does not go through, despite our best efforts.
What platform/tools do you use for your business?
What have been the most influential books, podcasts, or other resources?
There is not one particular resource that I would say stands out. What I will say is that researching your business' locale consistently will reward you time and time again. You need to understand your market.
There are many resources out there that can provide you with inspiration and advice to help you. For example, I've read numerous biographies about leading international business people and how their journey progressed. I've tried my best to draw inspiration from their successes and incorporate that understanding into my decision-making.
Advice for other entrepreneurs who want to get started or are just starting out?
My advice would be to believe in yourself and your long-term goals. There will be many hurdles along the way, but stay strong and focused. Surround yourself with good people, people who know more about areas of running a business that you may not because it will allow you to concentrate on your core skills or the things you do best.
I often see people seeking advice from small so-called 'business mentoring groups' and I think it's important that any advice should be prefaced by an investigation into what the advice-giver has done and achieved! Many times I came across such groups and they are often full of people who have little experience and seek to target startups as a way to build their portfolio of clients. Go for the big guns and join up with serious business groups where you can gain way better advice.
Are you looking to hire for certain positions right now?
Due to the current economic climate, the war in Ukraine, and global uncertainties, we are being cautious and not seeking to recruit anyone at the moment. However, if and when talent crosses our bows, we continue to keep an open mind.
Where can we go to learn more?
If you have any questions or comments, drop a comment below!
-
Gareth Parkin, Founder of GoPromotional
Want to find more ideas that make money?
Hey! 👋 I'm Pat Walls, the founder of Starter Story.
Get our 5-minute email newsletter packed with business ideas and money-making opportunities, backed by real-life case studies.