Thank you Klaviyo for sponsoring Starter Story ❤️
Turn one-time buyers into repeat customers. Try the platform loved by 265,000 brands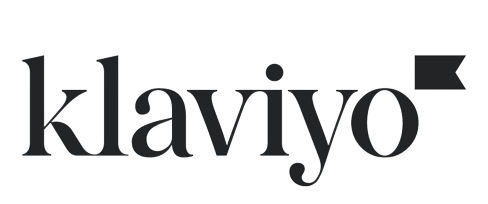 My Niche NGO Blog Gets Hundreds Of Thousands Of Visitors Per Month
Start A Film Fundraising Business
Hi, My name is Sameer and I am the founder and CEO of fundsforNGOs. fundsforNGOs is a social enterprise built for improving the sustainability of NGOs around the world. NGOs or nonprofit organizations face unique challenges in terms of getting continued access to funds, skills, and resources. Despite the overwhelming presence of grant-giving opportunities, NGOs fail to access them either due to a lack of information or skills to exploit them. fundsforNGOs were set up to reduce this digital divide by building a straightforward platform to access the information they need.
fundsforNGOs is based on a freemium model. We offer free services through our primary website so that small organizations in developing countries can access fundraising information free of charge. Our Premium service is for organizations seeking advanced fundraising tools and resources with features such as filter searches, sample documents, downloadable ebooks, webinars, videos, and a specialized email alert service to inform users about relevant grants according to their work interest.
The fundsforngos.org free website is one of the authority websites on fundraising information as it is visited by hundreds of thousands of users from all over the world. The premium version was launched after a few years and it has observed a strong growth rate, especially from NGOs in developed countries.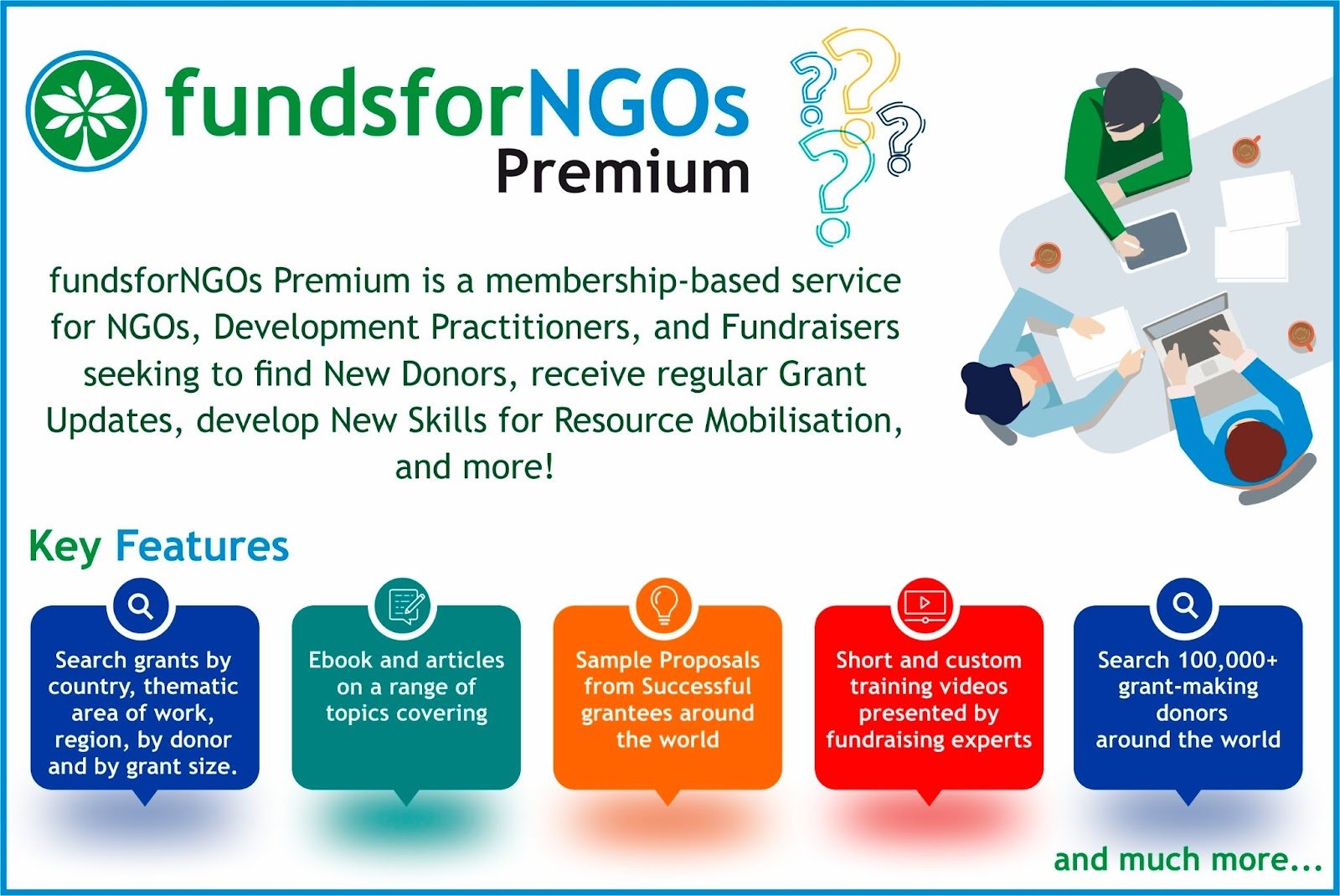 What's your backstory and how did you get into entrepreneurship?
Entrepreneurship was never my cup of tea. I worked as a Development Worker/Volunteer with several NGOs in different countries, helping them build their capacities in raising funds and improve their management efficiency. During my close experience of working with these NGOs, I felt there was a huge gap of knowledge on the Internet about the resources they need for their work. I held extensive discussions with NGO leaders, colleagues, and community members about setting up a platform they could use to access the information they need. From these discussions and interactions, the idea transformed into a simple blog that quickly gained traction and developed into a business enterprise.
One of the important lessons I learned was that a technical person needs to be part of your founders' team.
The early revenue gains from the website advertising were minimal but after two years, the growth was outstanding - which made me quit my day job and dedicate myself fully to the website. When I started working full-time on it, I could monetize more and more from it.
Take us through your entrepreneurial journey. How did you go from day 1 to today?
The fundsforNGOs idea started as a hobby blog..a leisure activity that I did when I got time from my day job. Since my career was mostly oriented towards nonprofit work, I had little or no interest in entrepreneurship. However, this perception changed soon after the fundsforNGOs website was launched, became popular, and received my first check from advertising. It looked all so easy in those early days and it pushed me a lot to do more.
When enough money started coming in from the website advertising, I quit my nonprofit job and began working full time on optimizing the content. I spent hours and hours curating and publishing content on the website and managing a growing audience.
There were challenges, of course. As the website visitors increased, I had to ensure the server would not crash, the excessive bandwidth would not cause an outage and the content I was producing would not get plagiarized. I started investing in servers to provide a stable browsing experience for my users. It is here I realized how important it was to have a trustworthy hosting service which did cost a lot.
Soon I received some angel investment and started formalizing my work by establishing a company and started working over it more professionally. Initially, we ran webinars which were quite a success. Following this, we launched a membership service which became a huge success and continues to be our flagship product.
How are you doing today and what does the future look like?
We are doing quite well, as of now. We are a 100% bootstrapped company and enjoy profitable growth. As we adopted a freemium model, we hardly spend our budget on advertising.
We have observed a 10%-30% year-on-year increase. We receive more than 500,000 visitors every month and 300,000 email subscribers. Our social media followers are around 400,000 and the overall conversion rate is less than 2%.
We already cover customers from 190+ countries around the world. Our current product is to provide the latest information to our customers but we are also planning to introduce new products for building the capacities of our customers in responding to opportunities.
Through starting the business, have you learned anything particularly helpful or advantageous?
The fact that company was started in a place where there were no other startups. There was a complete lack of exposure to the startup environment, no business support, and no mentorship. As a founder, I lacked the necessary tools and ideas to boost the growth of the company.
Nonprofit organizations are our customers and they are mostly located in poor and developing countries their mode of operation is largely influenced by Government policies and it is not a hidden fact that these policies are not very friendly for the growth of our customers. Something we cannot control.
One of the important lessons I learned was that a technical person needs to be part of your founders' team. The founder/owner of our company has been a non-technical person which created a lot of obstacles in growth.
What platform/tools do you use for your business?
We use WordPress a lot for our free platforms. Our premium platform is on the .Net framework and we use PHP for other products. Mailchimp is another important service we use for email marketing.
The use of AWS helps to keep our costs low. Zendesk is a great tool to provide customer support. Cloudflare ensures our websites are safe and secure. We love WPEngine and LiquidWeb hosting services for their uptime and customer support.
What have been the most influential books, podcasts, or other resources?
Gary, Ryan Deiss, ThriveThemes, Neil Patel blog, WPBeginner, Brian Gardner, Neal Schaffer.
Advice for other entrepreneurs who want to get started or are just starting out?
You create a product and sell it because your customers see a gap that is filled by it. But when customers do not see any gap, you first make them realize it and then create the product to sell it to them.
Where can we go to learn more?
-
Sameer Zuhad, Founder of fundsforNGOs
Want to start your own business?
Hey! 👋I'm Pat Walls, the founder of Starter Story.
We interview successful business owners and share the stories behind their business. By sharing these stories, we want to help you get started.
Interested in starting your own business? Join Starter Story Premium to get the greatest companion to starting and growing your business:
Connect + get advice from successful entrepreneurs
Step by step guides on how to start and grow
Exclusive and early access to the best case studies on the web
And much more!
PROMOTED
Did you know that brands using Klaviyo average a 95x ROI?
Email, SMS, and more — Klaviyo brings your marketing all together, fueling growth without burning through time and resources.
Deliver more relevant email and text messages — powered by your data. Klaviyo helps you turn one-time buyers into repeat customers with all the power of an enterprise solution and none of the complexity.
Join Brumate, Beardbrand, and the 265,000 other businesses using Klaviyo to grow their online sales.
Starter Story
Wanna see 52 business ideas you can start with less than $1,000?
Join our free weekly newsletter and get them right now.