Thank you Klaviyo for sponsoring Starter Story ❤️
Turn one-time buyers into repeat customers. Try the platform loved by 265,000 brands
How I Grew My Blog From $3K/Month To $10K/Month
This is a follow up story for Entrepreneur Business Blog. If you're interested in reading how they got started, published over 3 years ago, check it out here.
---
Hello again! Remind us who you are and what business you started.
My name is Emenike Emmanuel. I'm the founder of EntrepreneurBusinessBlog.com and MyTopInsuranceBlogs.com. I started my blogging business from a remote village where I was posted to do my NYSC in 2016.
Ever since I began to experience exponential growth as a top business blogger in Nigeria, I saw the need to help other young Africans like me enjoy financial freedom through my training program, Blogging Business Masterclass.
Through this training, I've trained over 300 successful bloggers.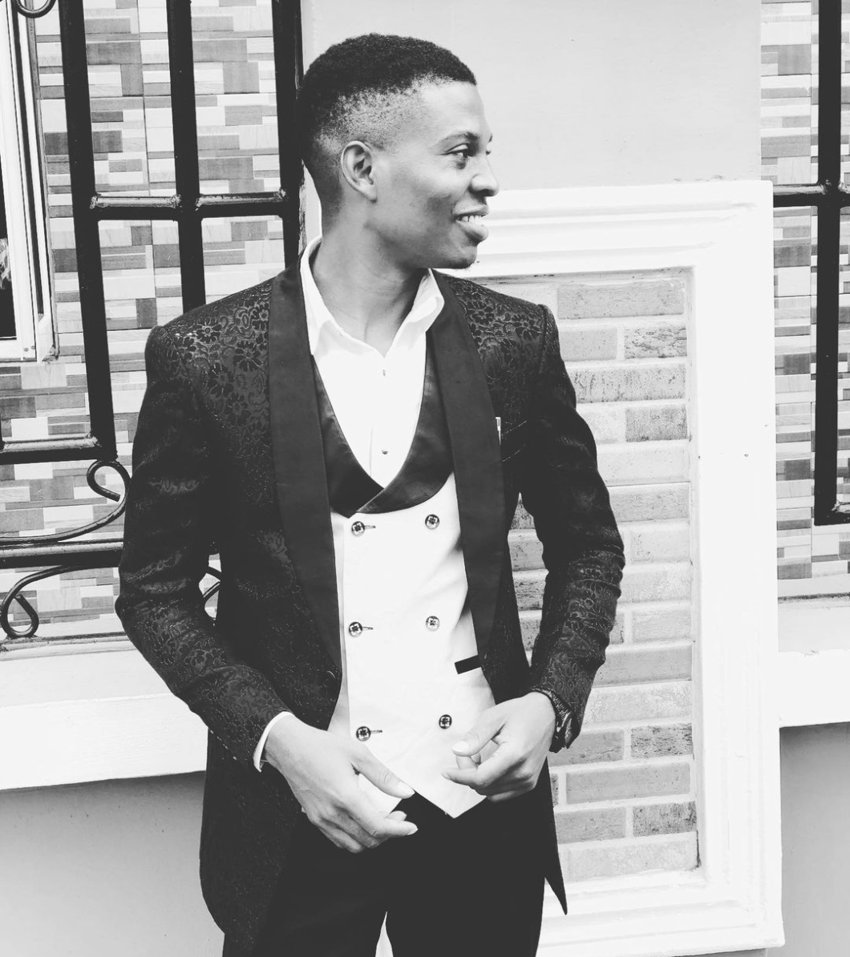 Tell us about what you've been up to! Has the business been growing?
As at the last time you interviewed me, we were doing $3,000 per month but right now, we've grown to generating at least $10,000.
What deeply contributed to my growth was that I decided to focus more on my two blogs (EntrepreneurBusinessBlog.com & MyTopInsuranceBlogs.com) rather than trying to do real estate marketing and e-commerce at the same time.
Never be emotionally attached to a strategy. Once it stops working, discard it and move to the next.
Now, I have more time for my blogs, added Google AdSense as one of my income models and also launched a physical one-on-one training.
My Facebook profile followers have grown by over 5,000 since the last time I was here. One more strategy that has helped me boost my income is that I made it a rule that I must make money from every platform I'm active on. I've made money from Quora, Instagram, Facebook, Twitter and Pinterest.
Facebook advertising hasn't been working pretty well for us, so we stopped using it and focused heavily on search engine optimization.
What have been your biggest lessons learned in the last year?
I've made quite a good number of decisions that I could pass on as worthy lessons.
Firstly, I married my girlfriend of 2 years on 31st July, 2021, moved to a bigger apartment and took my business to a whole new level.
While these may not be related to anything marketing or sales, they helped to put me in the right frame of mind to be more productive.
Secondly, I've learned to never be emotionally attached to a strategy. Once it stops working, I discard it and move to the next. That was my case with Facebook advertising. The moment it started malfunctioning, I stopped using it and focused more on SEO. My SEO copywriting skills came handy.
What's in the plans for the upcoming year, and the next 5 years?
Our plan in the coming year is to expand EntrepreneurBusinessBlog.com and MyTopInsuranceBlogs.com to reach at least 200,000 monthly users from tier-1 countries. We also intend to hire more hands, get an office space in Lagos, Nigeria for our training and hit the $100,000 per month threshold.
In the next 5 years, we intend to expand fully into real estate where we've been moving a large chunk of our earnings.
While I enjoy working from random places, I know some of my writers might not find it easy to do the same. So, the office we are getting will be strictly for those who prefer to work from an office environment.
Have you read any good books in the last year?
I've read quite a lot. I've read Money Sense by Alex Iheanacho, the founder of FinanceJune.com and Sell Like Crazy by Sabri Suby.
In the book, Money Sense by Alex Iheanacho, he defined money as a reward for value well offered and well received. His book perfectly explained how anyone can organize their financial life in the 21st century and make more money.
Sell Like Crazy by Sabri taught me that there's a clear difference between selling a product and making an offer. In what he called, the Godfather Offer, he explained different strategies one can use to make irresistible offers and win more customers than their competitors.
Advice for other entrepreneurs who might be struggling to grow their business?
If you are struggling to grow your business, chances are, you are either going through a normal process which is common to every business owner starting out or you are doing something wrong.
Firstly, you need to find out what the exact problem is. Nothing can be more frustrating than going through a challenge without knowing exactly what the challenge is. Seek professional help to find out what the real problem is.
Secondly, find successful business owners in your niche and try reverse-engineering what they do.
While YouTube is considered by many as a university of its own, nothing beats seeking the help of a professional if you can afford their session.
You might need to read this article that perfectly explained how I made my first $3,000 working as a corps member in a remote village. I'm sure it will inspire you.
Are you looking to hire for certain positions right now?
Yes, we are looking for writers at the beginner level that we can train on how to do search engine optimization, then employ them to work on MyTopInsuranceBlogs.com and EntrepreneurBusinessBlog.com.
If you qualify for this, check out the two blogs to be sure it's something you can handle on a full-time or part-time basis, thereafter, send an email to [email protected].
Where can we go to learn more?
If you have any questions or comments, drop a comment below!
-
Emenike Emmanuel, Founder of Entrepreneur Business Blog
Entrepreneur Business Blog has provided an update on their business!
Over 2 years ago, we followed up with Entrepreneur Business Blog to see how they've been doing since we published this article.
Want to start your own business?
Hey! 👋I'm Pat Walls, the founder of Starter Story.
We interview successful business owners and share the stories behind their business. By sharing these stories, we want to help you get started.
Interested in starting your own business? Join Starter Story Premium to get the greatest companion to starting and growing your business:
Connect + get advice from successful entrepreneurs
Step by step guides on how to start and grow
Exclusive and early access to the best case studies on the web
And much more!
PROMOTED
Did you know that brands using Klaviyo average a 95x ROI?
Email, SMS, and more — Klaviyo brings your marketing all together, fueling growth without burning through time and resources.
Deliver more relevant email and text messages — powered by your data. Klaviyo helps you turn one-time buyers into repeat customers with all the power of an enterprise solution and none of the complexity.
Join Brumate, Beardbrand, and the 265,000 other businesses using Klaviyo to grow their online sales.
Starter Story
Wanna see 52 business ideas you can start with less than $1,000?
Join our free weekly newsletter and get them right now.