Custom Creatives Update: How We Introduced New Revenue Streams During The Pandemic
Start A Digital Marketing Business
This is a follow up story for Custom Creatives. If you're interested in reading how they got started, published almost 3 years ago, check it out here.
---
Hello again! Remind us who you are and what business you started.
Who is Rahul Alim?
My name is Rahul Alim and I am the founder of Custom Creatives, a Digital Marketing Agency based outside Los Angeles. My agency helps business owners from struggling to learn how to get more exposure and sales by becoming their Marketing Department on Demand. This helps give them the expertise they need at a fraction of the cost of a full marketing department.
We are specialists when it comes to creating & executing affordable digital marketing strategies that turn clicks into paying customers. We use social media and search engines to drive target buyers to your storefront or website to explode sales using our CAP Method (Customer Acquisition Program)
Our flagship services include building online strategies to avoid leaking leads by using traffic sources such as Google, YouTube, Facebook, Instagram, and other relevant sources where your customers hang out.
Our Agency has been growing steadily since the last time my interview was published on this site. We have steadily introduced a new stream of income where we offer Coaching Services to Digital Marketing Agencies looking to skip the years of trial and error and shorten the learning curve and jumping into our proven program. Part of the popularity is because we GUARANTEE results or we work for FREE. It's a no-brainer when we take on the risk with our clients. We mean business, so we have no problem putting our money where our mouths are to give certainty to our clients to hire us without wasting months or years to find a reliable mentor.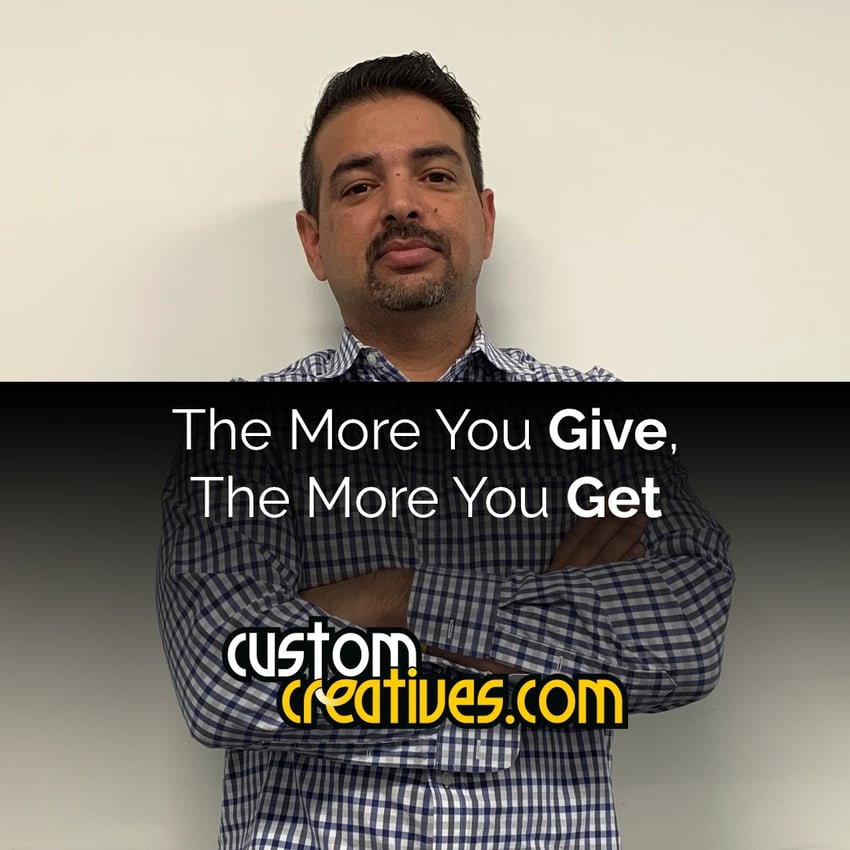 Tell us about what you've been up to! Has the business been growing?
Our company has hired new staff and contractors so we can get more clients and more effectively. Since we have been running both a Marketing Agency and a Coaching Business for Agency Owners, the business has been great. We've grown both as a team and financially.
Pick something you are passionate about, go all-in on it, and don't give up early. Stay the course.
Any business that wants to scale must have a solid offer. Once you have your solid offer in place, the fastest way to grow any business is through paid advertising. Without paid ads, you have to rely on a sphere of influence or accidental traffic. Paid ads pour fuel on the fire to drive more awareness, more leads, more sales opportunities, and ultimately more revenue.
We have focused effort on speed to lead with our cutting edge systems and software, FollowUpMonster. This is our secret weapon not only for our agency, but we implement this system for all of our clients as well. It's an automation platform that helps connect with customers in real-time, all automated with text messages, emails, messenger, voicemails, call tracking, and more.

We have been able to keep clients and grow revenue alongside our clients by delivering results, making new and innovative recommendations that clients just love, and being more to them so we can be a true partner and they can focus on their business growth rather than having to babysit a marketing firm. We bring professionals to the table and they appreciate that.
One more thing we have made an effort on is our communications. Most notably email marketing. We lacked this for ourselves and we hired a person to focus on content and build out stories our prospects can resonate with. That way we stay in touch with them and in front of them regularly with value to make their lives a little bit better.
What have been your biggest lessons learned in the last year?
The biggest lesson we learned is that a digital presence is paramount for any business today. No one could predict a worldwide pandemic, but what we saw was survival to pivot. Those that did it well thrived. Those that did not are fighting to live or died already. Those that already pivoted, well they may be buying companies. It is unfortunate and came unexpectedly, but it's not too late to adjust.
We lost business ourselves. Our pivot was to work with those that did not give up on marketing and opened a few new income streams with our FUmonster.com software and our Coaching program. There is no time to cry, complain, or the like. We had to adjust and innovate on the fly - it worked.
If you are reading this and you want help, we will help you. Just reach out to us.
What's in the plans for the upcoming year, and the next 5 years?
We plan to grow the coaching business side as we see the formal education business being less and less valuable as time goes on. Colleges are undeserving students and putting them in a mountain of debt while not guaranteeing any student a result or preparing them for a meaningful career or income.
We believe that if you pay for education, it should give you skills to make a 6-figure earning within your first year. Some of our students are more eager and aggressive to learn to see 6-figure run rates within a week, some a month, while others take 3-6 months.
That's real money, real income, real results.
Have you read any good books in the last year?
Gap Selling. Great information for sales pros. While it may not be new information for those more experienced, but it is a great refresher and you can relearn a thing or two.
Advice for other entrepreneurs who might be struggling to grow their business?
My best advice for entrepreneurs would be to pick something you are passionate about, go all-in on it, and don't give up early. Stay the course.
Hire a mentor or intern for free to add value first. Give first without expectations of receiving.
Master a skill, I suggest offers and sales. If you can make great offers and sell them, the sky is your income limit.
Are you looking to hire for certain positions right now?
We are always looking for sales professionals that are eager, hungry, willing to do anything it takes to earn. We have great services and offers that make it advantageous to sell for us.
Where can we go to learn more?
If you have any questions or comments, drop a comment below!
-
Rahul Alim, Founder of Custom Creatives
Want to start your own business?
Hey! 👋I'm Pat Walls, the founder of Starter Story.
We interview successful business owners and share the stories behind their business. By sharing these stories, we want to help you get started.
Interested in starting your own business? Join Starter Story Premium to get the greatest companion to starting and growing your business:
Connect + get advice from successful entrepreneurs
Step by step guides on how to start and grow
Exclusive and early access to the best case studies on the web
And much more!
Starter Story
Wanna see 52 business ideas you can start with less than $1,000?
Join our free weekly newsletter and get them right now.