Creating A New All-Natural Flavored Product
Start A Hangover Cure Product
This is a follow up story for Brine Brothers. If you're interested in reading how they got started, published about 3 years ago, check it out here.
---
Hello again! Remind us who you are and what business you started.
Hello again! My name is Harris Derner and I am the co-founder of Brine Brothers, an All-Natural Premium Brine Company. This is the follow-up story to my original entry in August of 2019. To recap, I started Brine Brothers in 2016 with my friend of 25+ years, Michael Belicose. Our current products feature premium all-natural drinkable brines; 'Darn Good Dill' - the dill classic for pickle lovers, 'Chili Cherry Fire' - for those who like it hot, and our new Kalamata Olive juice mixer - "Extra Dirty Olive.'
Our customers at home as well as bars and restaurants use our brines for Pickle Backshots, Martini Mixers, Bloody Marys, Cramp Relief, Hangover Cure, and creating their own fun pickled food creations (pickle back chicken wings, pickled watermelon, etc).
If you have seen us it's most likely from our partnership with Barstool Sports. We won an investment from the Barstool Sports Big Brain entrepreneur contest last year that was able to propel our business to over $10,000/month.
See the episode here.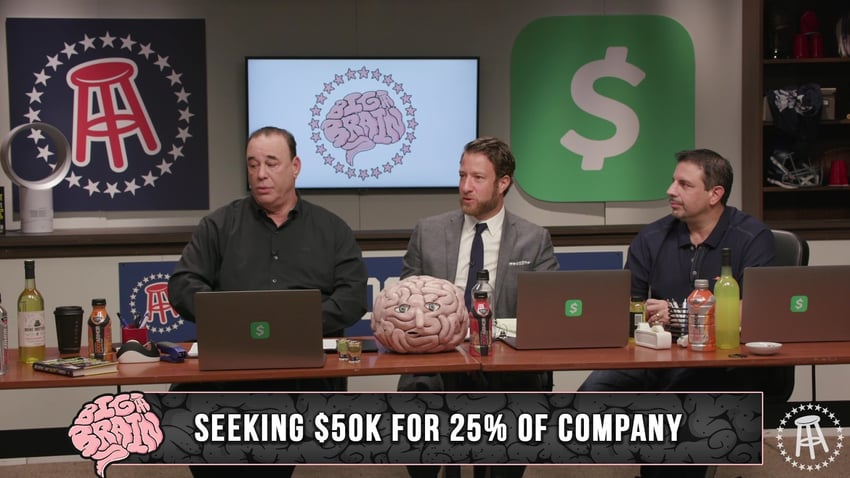 Tell us about what you've been up to! Has the business been growing?
The past 12 months have been really exciting for us even though the COVID pandemic has affected our festivals and expos. Our biggest growth came in the form of a new product - the Kalamata Olive Juice Mixer - Extra Dirty Olive and Outrageous Olive. We didn't want Brine Brothers to just be a pickle brine company, which is why we always used the designation Premium Brine Company. We created the only all-natural Kalamata flavored olive juice, which gives it the sexy Instagrammable purple color as well as a fantastic salty kick to make the best possible martini. This SKU has allowed us to get into higher-end restaurants and bars that might not have been your typical pickleback shot establishment. This new product has been a massive hit and we are currently out of stock on the Extra Dirty with plans on producing more shortly, however, the Outrageous Olive is a very similar blend.
A lot of small businesses are struggling due to the pandemic but stay creative and focused on your goals. Don't hang your head on the past, try to pivot, and create new opportunities.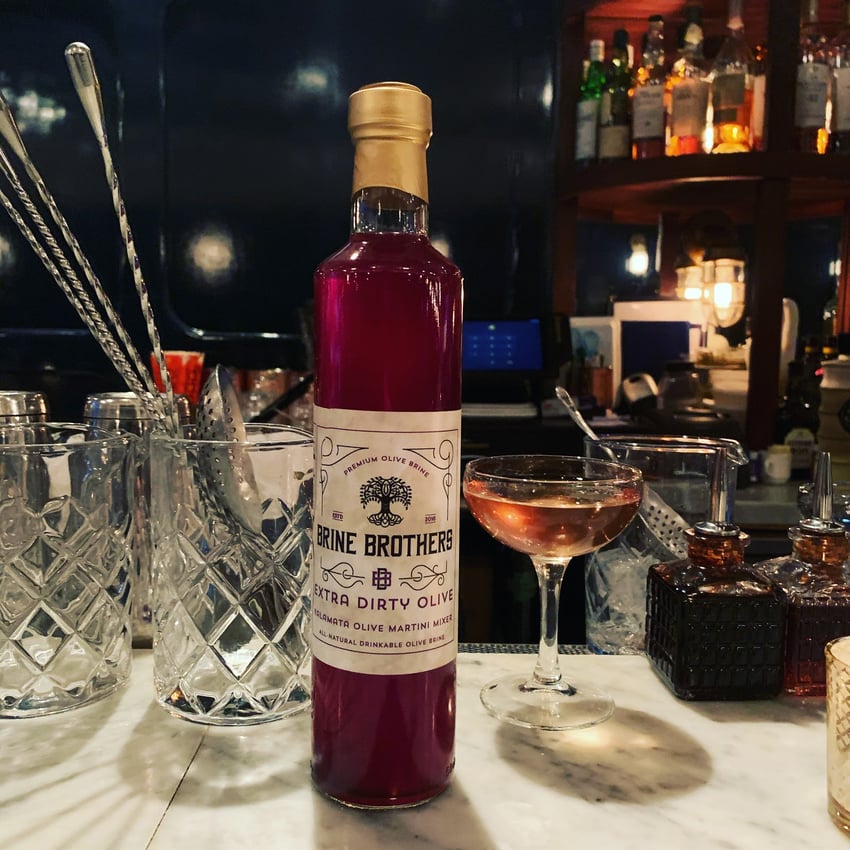 FIND THE BRINE - we have been creating exciting partnerships to enable more fans to get their hands on our brines!
We always received an intense amount of inquiries and interactions with customers in Canada, however, shipping individual orders was too expensive. We were only able to fulfill a handful of orders so we needed to find distribution in Canada. Lucky for us we found Dan Hamelin, the amazing owner of Destination Keto in Quebec City. Now you can find all of our products at his stores in Quebec and he also offers Canada-wide shipping!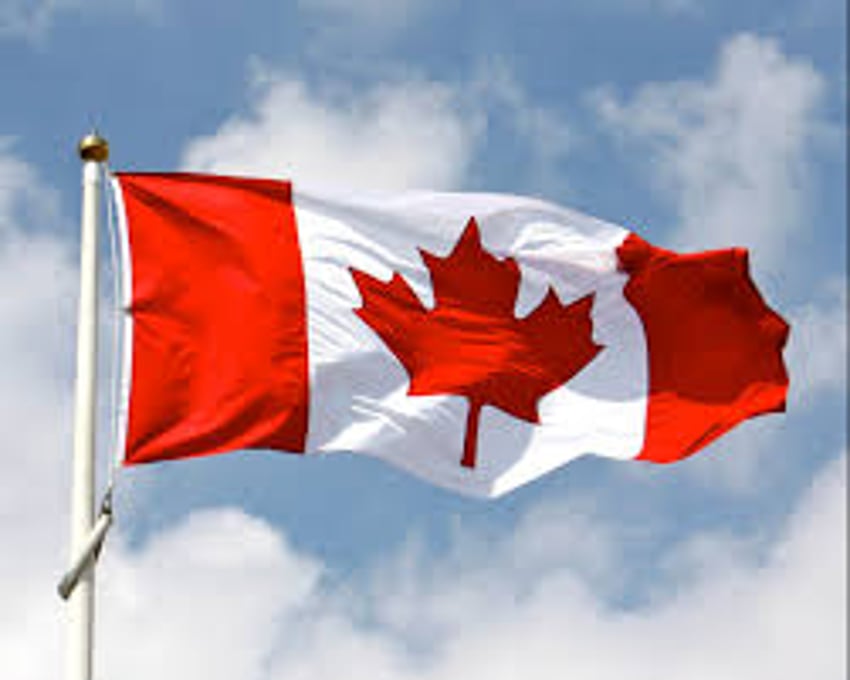 For wholesale partnerships, we are currently stocked on FAIRE Marketplace. It's an up and coming marketplace for small businesses to interact and place orders. We have been really happy with this partnership and were able to get into more stores on the West Coast.
Barstool Sports is an amazing partner and they have the best and most loyal fans. We recently came out with a new collaboration with their chef/cooking program '$20 Chef' to feature our Nashville Hot Chicken recipe with our Brine. This is helpful for e-commerce as their posts easily get over 200k views.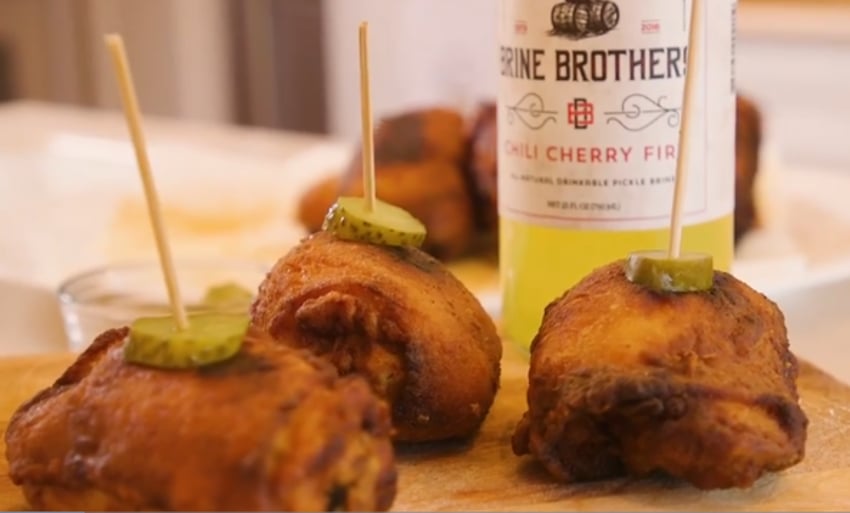 WE MADE IT - Pickle beer!
COVID can't stop us now! We partnered with EastLake Craft Brewery in Minnesota to create a pickle infused beer! It was intended to be featured at their State fair however due to COVID cancellations it is currently only available at their brewery. We plan on looking into liquor licenses so we can serve pickle beer at our east coast festivals in 2021.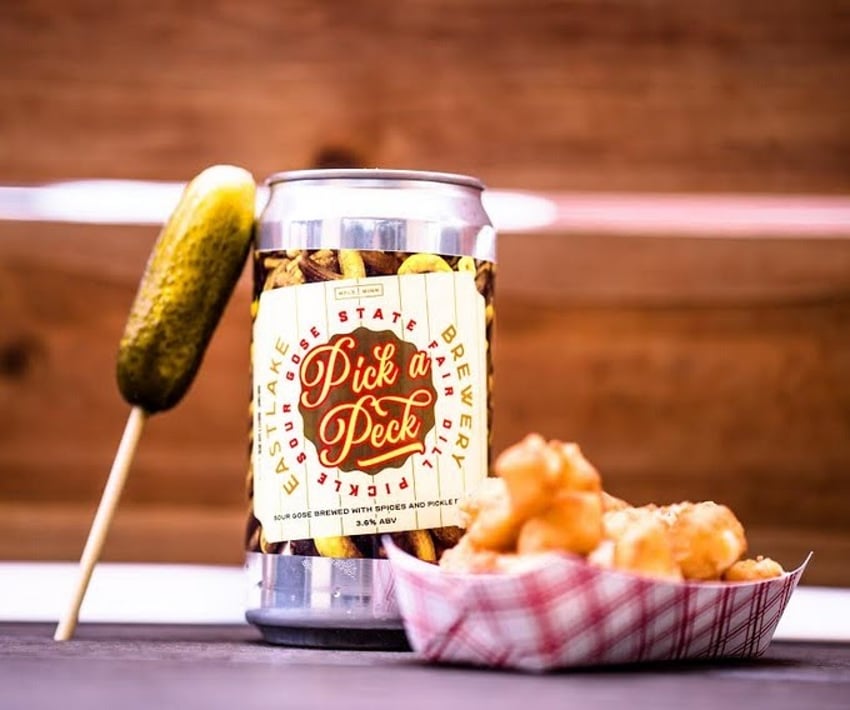 What have been your biggest lessons learned in the last year?
Our 2 biggest challenges(distro and online shipping) still exist although we are patiently grinding out the growing pains. E-commerce challenges include shipping costs and some minor breakage. The USPS has not been so kind to our glass bottles but we ship replacements ASAP if it ever happens. Shipping in 3-packs via priority mail flat rate nationwide is the most cost-effective at $13.80, but it's still too high.
With partnerships in Canada, Denver, and Faire Marketplace our distribution is growing however we are still unable to get into a big box distro which would propel our on-premise growth. We work on this weekly; cold calling, sending samples, emailing, DMing, you name it we try it.
Due to the COVID-19 pandemic, our 6 East Coast festivals were canceled as well as the annual Las Vegas nightclub and bar show. We knew this would be a blow to our revenue as the festivals are our 'bread and butter.' We generate over $5k per day at festivals so we had to pivot and create new growth opportunities. Luckily we were able to maintain current online sales and create the new partnerships mentioned above ($20 chef, Faire, Pickle Beer, and Canada).
What's in the plans for the upcoming year, and the next 5 years?
SEE YOU SOON - Chic Execs. We are excited to be partnering with Chich Execs, a retail marketing firm that will help us with public relations and bigger promotions. Through this partnership, we plan on landing bigger advertisement spots within mainstream media. This should generate a lot of demand for us and hopefully push to get us into big distros.
BLOODY - we are partnering with Stout Bloody Mary in Chicago. As bloody mary fans, this is a very cool promotion we will run with the awesome guys out there. We can cross-promote each other's brands and drive growth for all.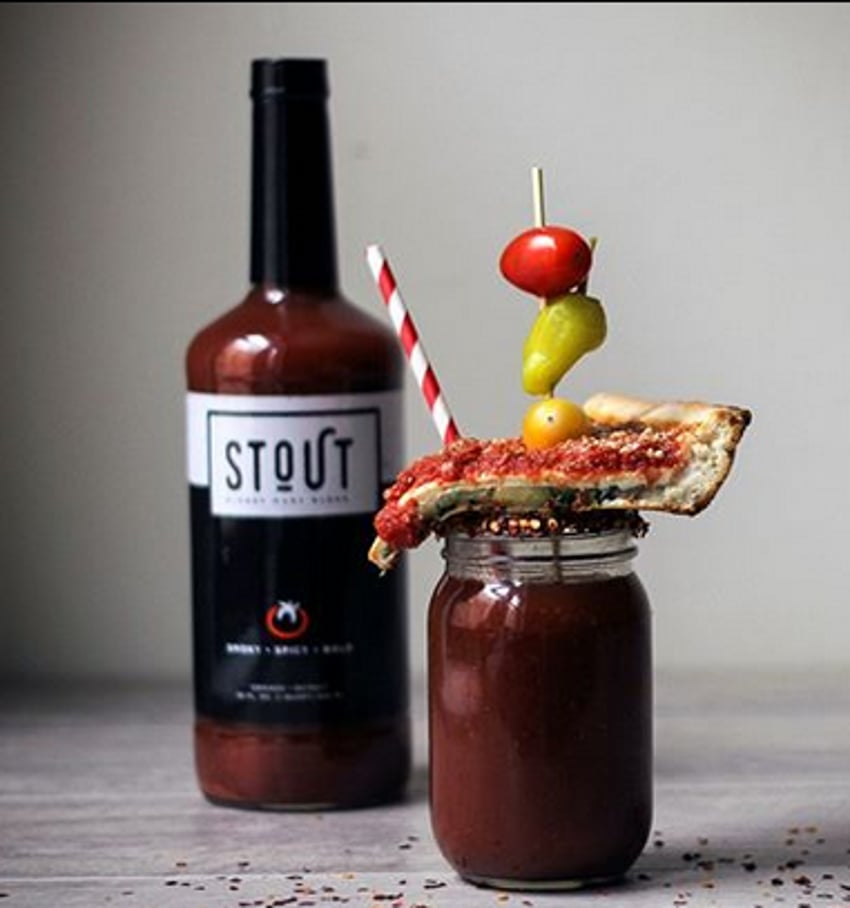 SIP- We will be entering the SIP awards this year intending to take home Platinum Best of Class for the mixer category.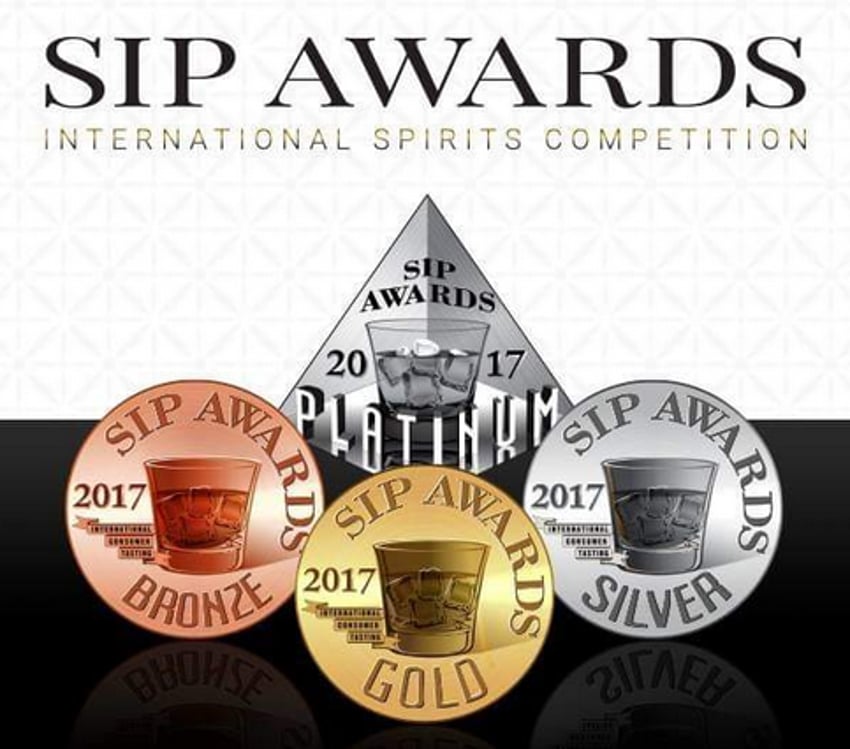 DO YOU JUICE? It's hard to believe but a decent amount of people (not our friends) have no idea what to do with pickle juice. We constantly advertise on social media for awareness and usage.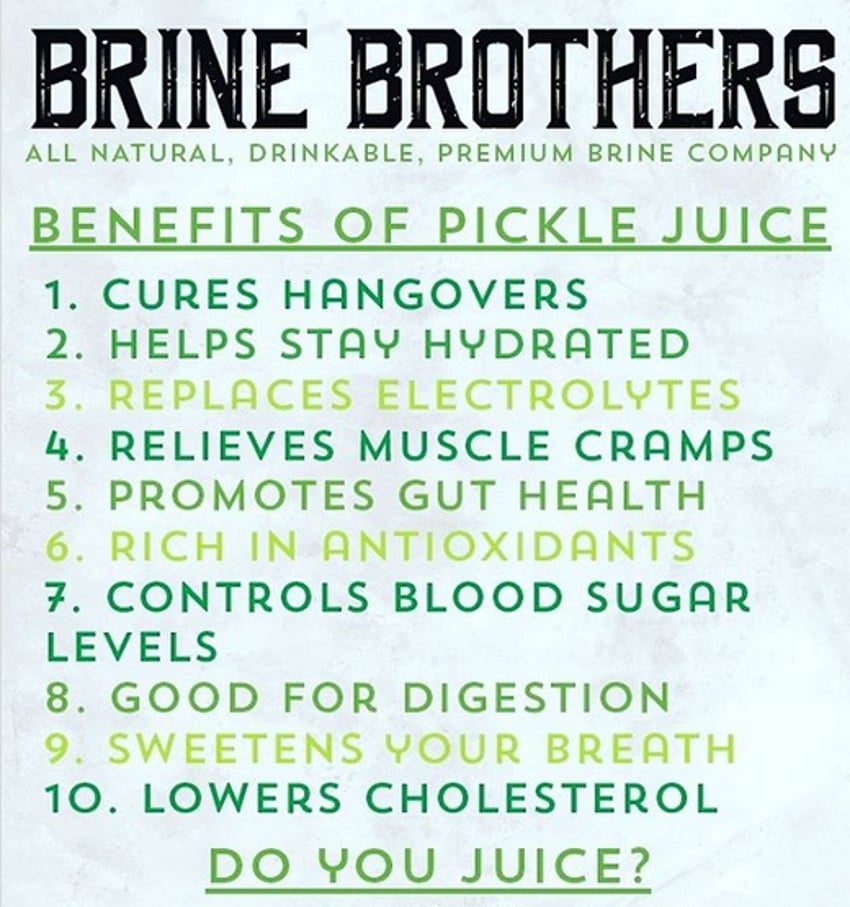 We will continue to hustle until our Brines are stocked in Stores and Bars across America, and now also Canada!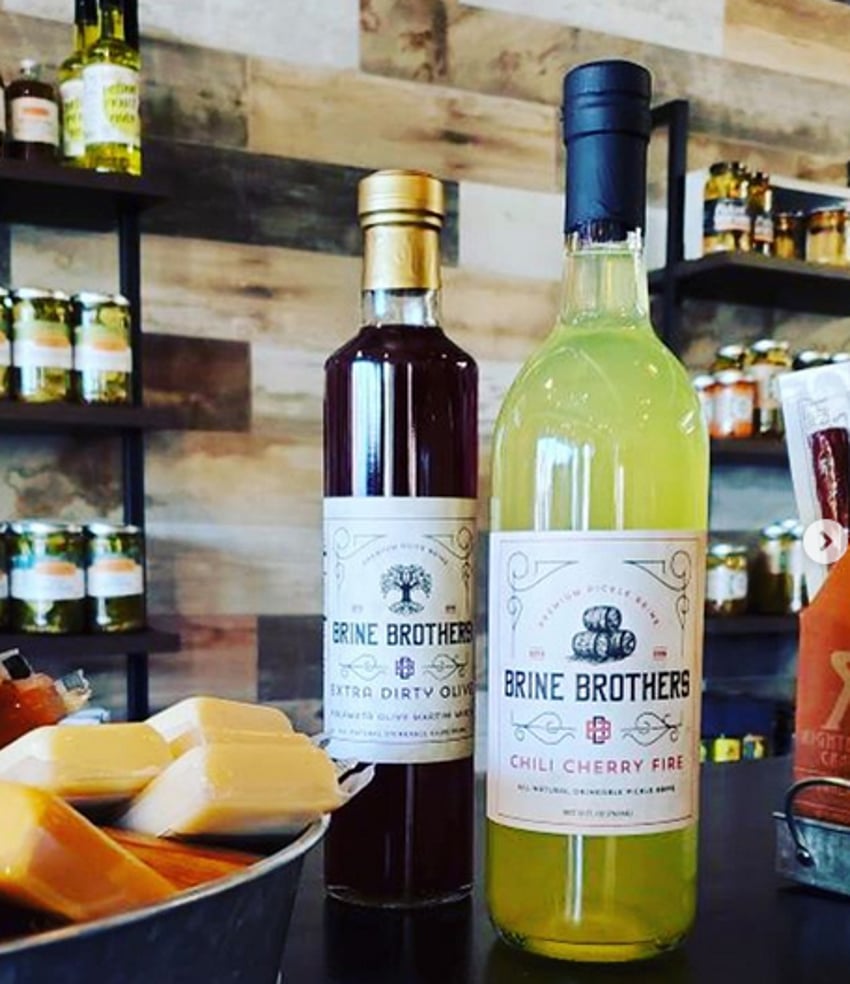 Have you read any good books in the last year?
Fortunately, I've had some time to catch up on reading. I have been enjoying books focused on successful entrepreneurs and startup stories.
Shoe Dog by Phil Knight - the inception of Nike
That Will Never Work by Marc Randolph - Netflix startup story
The Everything Store by Brad Stone - Amazon startup story
All of them tell compelling challenges and interesting solutions that inspire creativity and motivation in driving Brine Brothers for greater success.
Advice for other entrepreneurs who might be struggling to grow their business?
A lot of small businesses are struggling due to the pandemic but stay creative and focused on your goals. Don't hang your head on the past, try to pivot, and create new opportunities.
We also love to support our community. During the early days of the pandemic, we supported frontline workers with pickle juice for electrolytes and to give them some refreshing fun! Donations were made to local Hospitals (Ridgewood and Valley) as well as local Police Departments (Montvale and the UES).
Are you looking to hire for certain positions right now?
We are currently looking for sales reps in college towns for bars and liquor stores (college bars when they open).

Social content creators (we can always use more freelance content).

We also hired an amazing HOL, Head of Logistics, my brother Alex Derner. He's in charge of all inventory, storage, and fulfillment.
Where can we go to learn more?
If you have any questions or comments, drop a comment below!
-
Harris Derner, Founder of Brine Brothers
Want to start your own business?
Hey! 👋I'm Pat Walls, the founder of Starter Story.
We interview successful business owners and share the stories behind their business. By sharing these stories, we want to help you get started.
Interested in starting your own business? Join Starter Story Premium to get the greatest companion to starting and growing your business:
Connect + get advice from successful entrepreneurs
Step by step guides on how to start and grow
Exclusive and early access to the best case studies on the web
And much more!
Together With Food Foundry
Do you want $75k in funding to grow your startup?
Food Foundry is an accelerator program built by Relish Works & Gordon Food Service for early-stage startups disrupting the foodservice industry. Applications are open now through October 23rd! Apply today if you're looking for:
$75K in funding
Specialized early-stage curriculum and resources
Dedicated mentorship from investors and foodservice experts
Highly supportive community to help grow your business
Food Foundry's 2023 cohort will kick off in January in Chicago and end with a final invite-only showcase for companies to pitch to investors and the broader Food Foundry community.
Apply NOW [It only takes 10 minutes!]