8 ways to make money in the experience economy
•
Updated: August 8th, 2022
8 ways to make money in the experience economy
Experiences create memorable moments (harder to achieve with things) and with social media deeply rooted in our lives, experiences make for super great content to share on social media.
Young people already made up their minds: 72% of millennials prefer to spend their money to engage in live events instead of on material possessions (or even virtual ones).
At the current rate, the experiences economy will grow to $12 billion by 2023.
The way I see it: it's the perfect combination of a growing trend and a very low initial investment required.
Since most of these experiences don't require a physical product, most of these businesses can be started with almost zero dollars.
1. Unique museum tours ($3M/year)
---
This renegade tours side hustle became a 7-figure business.
With tours like Badass Bitches of The Getty and a Game of Thrones-inspired tour of The Met, this company had to be a success.
How have they been able to grow so much? (1) Their Instagram game is off the charts and (2) a great content strategy to grow organic traffic.
On a starlit evening in 2013, Museum Hack's founder, Nick Gray, went on a date to the Metropolitan Museum of Art. That night Nick fell in love... with the museum. Over the next few weeks, Nick hosted renegade tours for his friends while working his day job at the family business--a company that sold electrical equipment for small airplanes.

Everything changed when a blog wrote about Nick's tours. The next day more than 1,300 people emailed Nick wanting to join one of his tours.

The first real-time he started to charge was when he'd let people skip the waiting list. He'd say, "I've got like 1,500 people on the waiting list. If you want to skip it, you can pay and you can sign up for a couple of spots this weekend."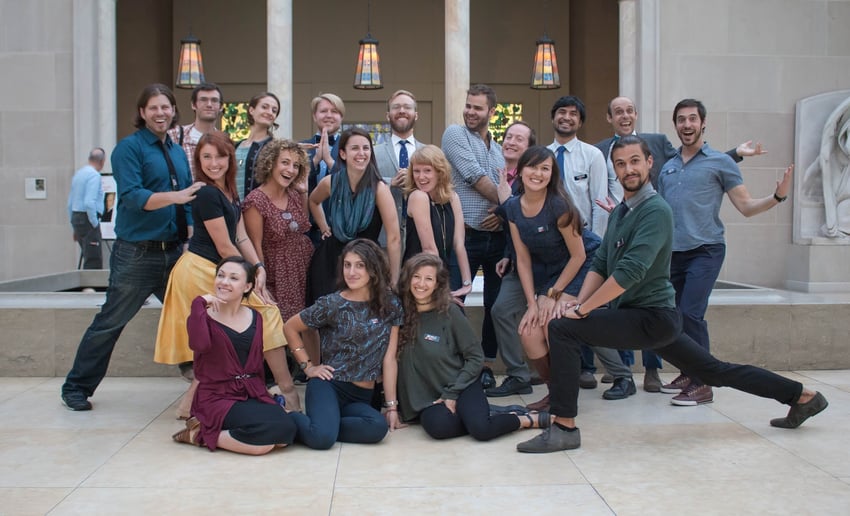 -
Tasia Duske and Michael Alexis, on starting Museum Hack ($250,000/month)
full story ➜
2. Surprise vacations ($480K/year)
---
After planning an awesome surprise trip for his boyfriend, friends quickly started requesting her to do the same for them. That's when she knew it could build a business around that.
This couple now makes almost half a million dollars per year planning surprise vacations.
Their package includes an envelope with a full-page color sign with their destination. Travelers often share their destination "reveal" on social media using the sign, which has been a great marketing strategy to spread the word.
We started The Vacation Hunt in 2017 and our primary products are surprise vacation packages. Travelers fill out a survey with their trip preferences, choose a vacation package (US, International or All-Inclusive Resort) and we book their trip (flights, hotels & activities).

We send them clues to their destination over social media and they find out where they are headed a few days before they leave. It's a lot of fun for us and our travelers!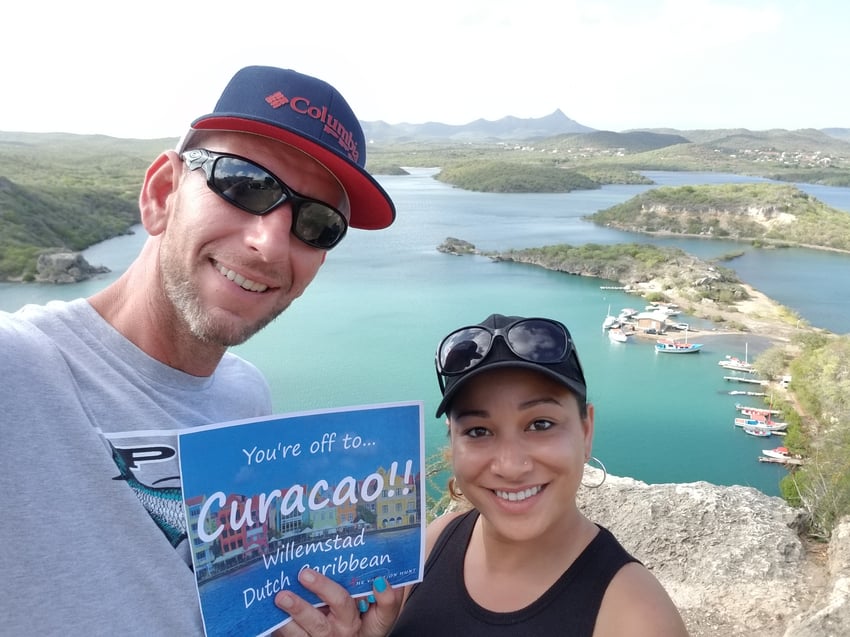 -
Roshni & Jeff, on starting The Vacation Hunt ($40,000/month)
full story ➜
3. Mobile yoga studio ($72K/year)
---
Tired of logging 70-hour work weeks, this founder started to offer yoga on demand.
A unique approach has been one of their keys to success: Taking the yoga to the customer. This has helped to land corporate clients that want to offer yoga lessons on site, serving a market that was already asking for this service. Yes, there were people searching for "mobile yoga" on Google, but very few were offering it.
The business was struggling while being one more regular yoga studio. Niching down helped them find success.
We work with digital/tech companies, high schools, law firms, real estate firms, car dealerships, clothing companies, architecture firms...you name it! We also partner with companies to put on special events, like corporate retreats on the beach, or wellness events open the public, like the Bimbo Global Energy 10K at LA Live or the New Balance Girls Night Out for the Disneyland Half Marathon.

When I first started the business I had one or two monthly clients and was bringing in a few hundred dollars in revenue. As I began to work a lot more on our SEO and content marketing (especially told from our customers' point of view), interest in our company began to grow. Now we bring in ~$6K/month and get new weekly inquiries all the time. I've had to double the size of my team since we started.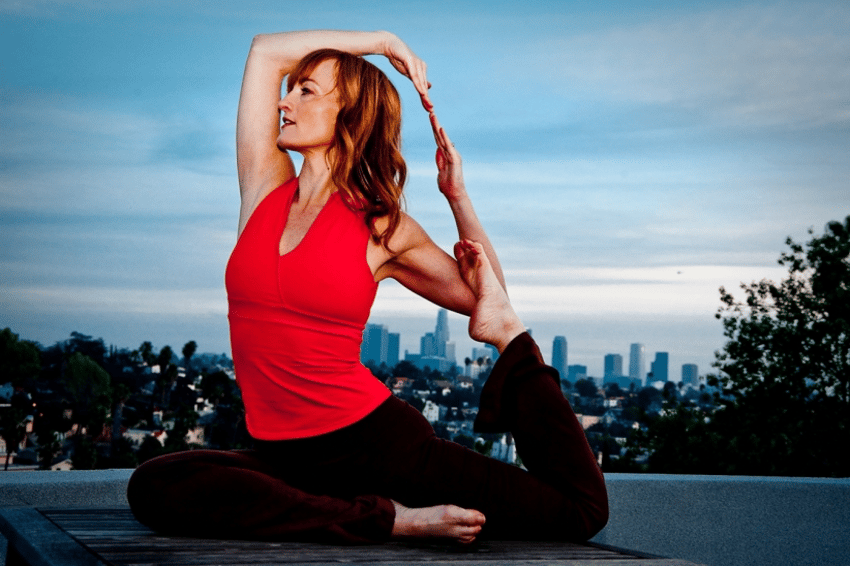 -
McKenna Rowe, on starting Chakra 5 Yoga ($6,000/month)
full story ➜
4. Augmented reality experiences ($360K/year)
---
This company created a way to turn people's voices or any sound into an augmented reality experience.
What started with $1,000 from each founder is now a 6-figure business.
And how do you sell your product when literally no one knows what is it? You try everything. The best part of this success story is how they break down all the marketing strategies they've tried and what results each achieved.
I've always felt that it was important to just get out there, I believe people spend too much time trying to perfect everything before the launch date.

This may not be the best idea for everyone but we were creating something new and I felt that we needed to start accepting orders and learn what our customers wanted, how the process was going to work in real-time. Fake it till you make it as the saying goes.

We were lucky enough to launch with very little startup money. We each put up $1,000 which was enough to cover the cost of the small amount of work that we needed to outsource including the cost to register our business.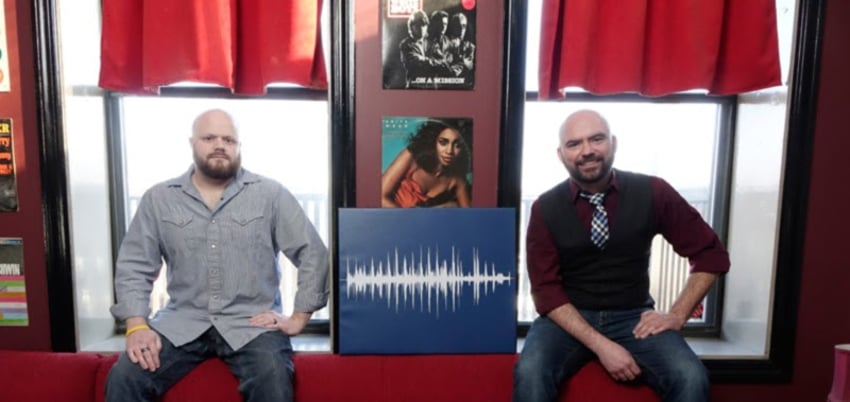 -
Mike LaTour, on starting Soundwave Art ($30,000/month)
full story ➜
5. 3D art & optical illusions ($600K/year)
---
This designer creates 3D art and optical illusions.
He multiplied his initial investment by 40x in less than a year.
This incredible ROI was possible thanks to taking advantage of popular marketplaces to sell their products. These are third-party channels and they also reduce your profit margin, but you'll get tons of exposure for your brand.
Before starting this business, I was an artist. I was drawing optical illusion paintings for years. I was a teacher. I had translated a book. I had done several drawing projects and I also had an art studio.

Vidavin was originally based on my interests. We didn't make it just in one day, it has taken a lot of time and effort. It was a secondary business along with my projects.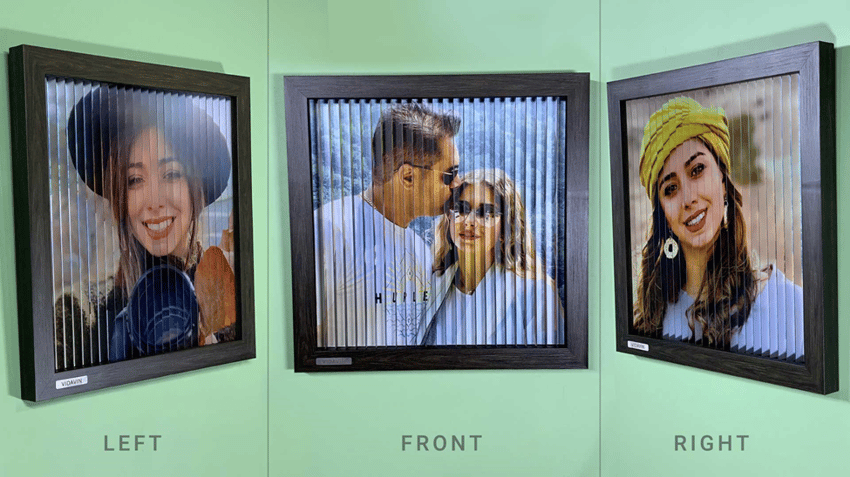 -
saleh sokhandan, on starting VIDAVIN ($50,000/month)
full story ➜
6. At-home fitness classes ($300K/year)
---
These founders decided to start their fitness business just 17 minutes after being laid off.
Like many others, they lost their jobs due to the pandemic. But it's impressive how quickly they reacted.
Armed with just a Zoom account and the experience of having built a $1.2M/year business in the past, they quickly gained traction thanks to the fitness frenzy resulting from lockdowns.
The biggest takeaway from this story would be: pay attention to market changes and move fast.
Sweat from Home was born out of the Pandemic in late March 2020. On March 21st, my Co-Founder Brendan and I received an email from the fitness studio we both worked at telling us we had been laid off due to the pandemic. Exactly 17 minutes later Brendan texted me and said, "What business are we starting?" and Sweat from Home was born!
-
Kyle Bergman, on starting Sweat from Home ($25,000/month)
full story ➜
7. Luggage-free travel ($780K/year)
---
This business is the perfect combination of building a solution to "scratch your own itch" + noticing other people have the same problem. So, when their Airbnb guests repeatedly asked where to leave their bags after checkout, it was obvious they were onto something.
Today, they have stored over 150K bags for travelers and operate in 50+ cities.
BagsAway was born as an answer to a recurring problem my co-founder Irina and I experienced on our travels, and I observed back home when renting my place on Airbnb.

We often found our bags to be time wasters, having to make special trips to drop off or retrieve them on arrival and departure days. Or just having to drag them along, which of course limited what we could do, and we were not the only ones.

Validation of our business came when my Airbnb guests were repeatedly asking for a place to leave their bags before their late afternoon checkin' and after their checkout before their evening flights, we realized there was a bigger problem and with it an opportunity.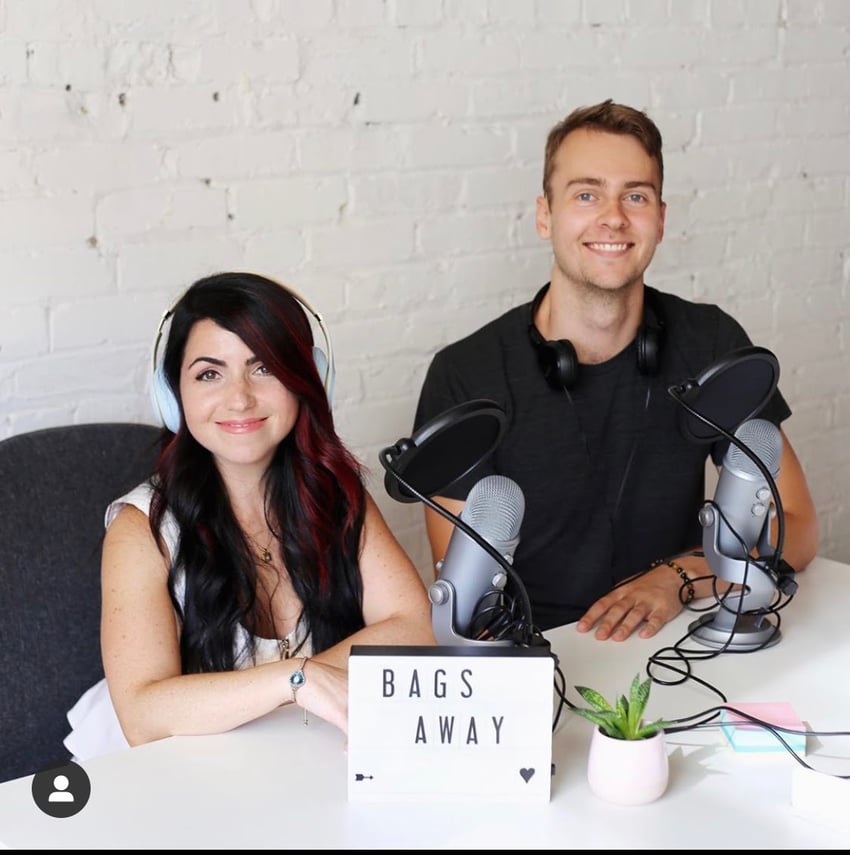 -
Eugene Veeden, on starting BagsAway Luggage Storage ($65,000/month)
full story ➜
8.  Photo booth rental ($600K/year)
---
If you've been to a wedding in the past 10 years, you've probably seen a photo booth.
These wedding photographers also noticed that, so they decided to buy an old photo booth to add one more service to their offering. Not long after they realized these old booths could clearly be improved. So they decided to design their own and it turned out as good as if it were designed by Apple.
Every time they went to a trade show they'll sell double than the last time.
The couple now makes $600K/year renting their photo booths.
We just kept spending time to create more resources and more value to help our customers make more money. We started including marketing materials, sample contracts, attendant training videos, educational webinars, and more.

Within a short matter of time, we evolved from selling photo booths to selling a turnkey business opportunity, all without any franchise fees or the need for a large initial capital investment.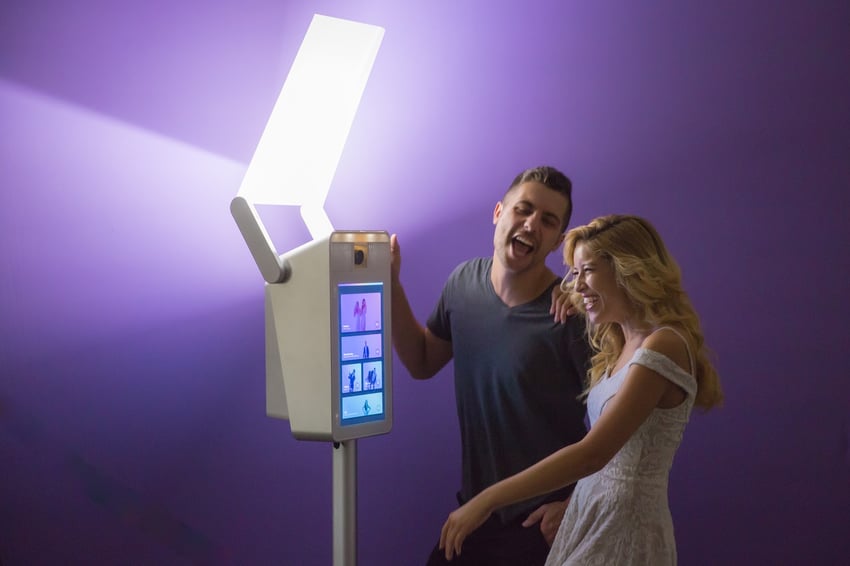 -
Brandon Wong, on starting Photobooth Supply Co. ($500,000/month)
full story ➜
Looking for more ideas to make money? Check our business ideas database to get thousands of examples and find one that suits you perfectly.
Want to start your own business?
Hey! 👋I'm Pat Walls, the founder of Starter Story.
We interview successful business owners and share the stories behind their business. By sharing these stories, we want to help you get started.
Interested in starting your own business? Join Starter Story Premium to get the greatest companion to starting and growing your business:
Connect + get advice from successful entrepreneurs
Step by step guides on how to start and grow
Exclusive and early access to the best case studies on the web
And much more!