Tyler Robertson is an American entrepreneur. Tyler started Diesel Laptops in 2015 and is based in Irmo, SC. (source)
| | |
| --- | --- |
| Company | |
Career
Early Career
No early career info added yet...
Diesel Laptops
Tyler started Diesel Laptops in 2015. They detail the beginnings of their company in their Starter Story interview: (source)
Q: How did you get started on Diesel Laptops?
I had worked at commercial truck dealerships for my entire career.
Through those years, I've seen commercial trucks become more and more complex, and more difficult to diagnose. Customers kept asking me how they can perform their own diagnostics, or get their own repair information. All of this was confusing, difficult, and expensive for a customer to figure out on their own.
My employer asked me to make a decision -- Quit my side business and take a nice raise and bonus, or resign.
One day back in 2012, I found a person in Canada that made this great little software program. While it was focused on commercial trucks, it would also work with automotive, farm tractors, and some off highway equipment as well. It would read and clear codes, view live data, print some great reports, and basically allow the user to do basic troubleshooting on electronic system on these vehicles.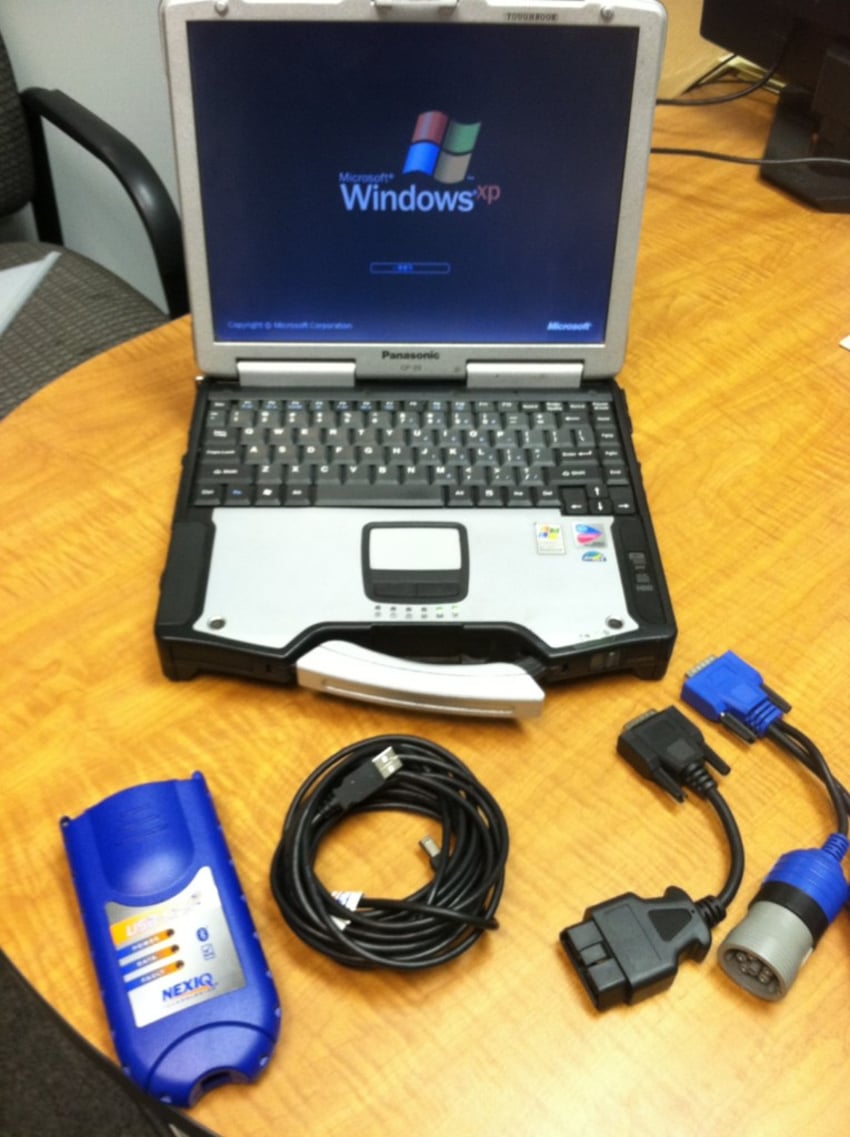 First kit sold on eBay in 2012 (link below)
I emailed this person and asked if I could put a kit together, which included a laptop, his software, and then the hardware to interface with the equipment. He agreed, and I put one on eBay to see if it would sell. A couple days later it did, and then I just started adding more content to it and raising the price. I ended up doing this for about 3 years while I was working full-time for someone else. While that original kit has been upgraded many times, we still continue to sell it on eBay.
In early 2015, my then current employer asked me to make a decision -- Quit my side business and take a nice raise and bonus, or resign. At the time, my wife was a stay at home mom, and I had a 1-year old and 3-year old. I was making a great salary, and I had been with this company for almost 10 years. I was going to quit the side business, but my wife really urged me to give it a shot. We had been pretty frugal with our money and had saved a bunch up, so I took her advice and resigned.
Here we are, around 3.5 years later and growing fast. We just landed #422 on the Top 5000 fastest growing companies in America, and quickly have moved from my garage and dining room table to a 21,000 square foot building. We have almost 100 employees now, and are focused on expanding as quickly as possible.
Source (source)
References