Thank you Klaviyo for sponsoring Starter Story ❤️
Turn one-time buyers into repeat customers. Try the platform loved by 265,000 brands
How I Started A $665K/Month Roofing Company
Become A Roofing Contractor
Hello! Who are you and what business did you start?
I'm Brandon Losik, founder and CEO of Roof Commander. Since 2010 we have been Central Florida's trusted roofing company. Roof Commander started with a clear vision - to provide home and business owners a roofing contractor that they could actually count on. Someone reliable, trustworthy, and that above all has a commitment to quality workmanship and materials. Nowadays, we are proud to be one of the top-rated roofing companies across the state of Florida.
In times of economic uncertainty such as these, one of our biggest measures of success is our stability. Our progressive growth has made us rank in the 2018 Inc. 5000 - an annual guide to the 5,000 fastest-growing privately held companies in the U.S.A.
Not only are we continuing our growth since being chosen, but we continue to innovate the business by creating new products such as our proprietary cleaning system, our trademark WeatherDefender® Roof Guarantee, Worry-Free Warranty, and ourRoofPledge® Protection Plan.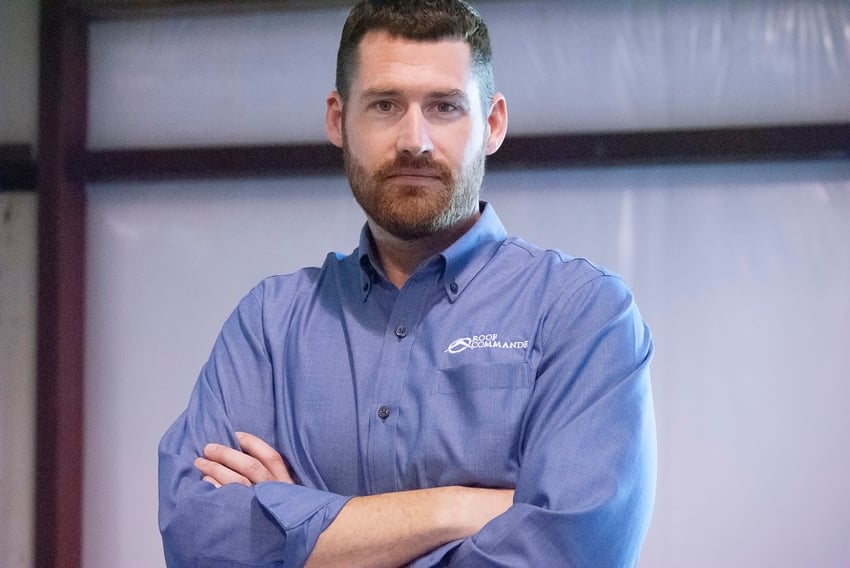 What's your backstory and how did you come up with the idea?
I had been familiar with construction since my grandfather was a general contractor and one of my business associates had a father in the industry. Then, in 2008, a couple of my friends and I got the idea of starting a new construction company. The transition seemed to be natural at the time.
When it comes to outsourcing marketing and sales efforts, make sure you know where are they spending their time and money so that you can get better leads and close more deals.
Getting custody of my daughter was the main motivator in making a big change in my life. I was a single dad with a six-year-old that needed to be provided for. It was time to make life happen. Business continued to evolve, and we moved and grew alongside the projects and opportunities that kept appearing.
When the business took more shape, we partnered with a local roofer and we started handling the tile installations, shingle, and reroof. Although we did well, we did not like that our entire financial stability hinged on their success.
The Roof Commander you know today was brought to life when my wife Jessica came on board in 2014. Alongside her, we started building a new construction division for our company - one that has been essential for our growth in the following years.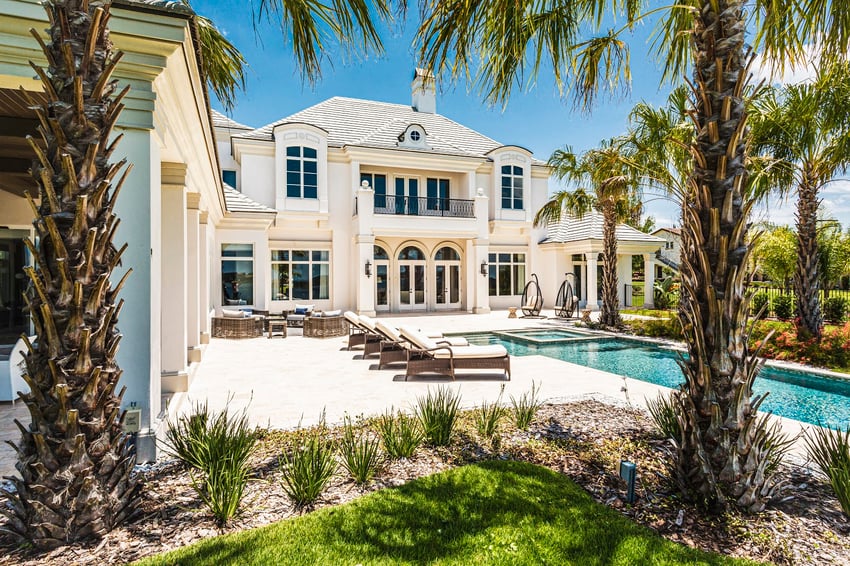 Describe the process of launching the business.
Unlike some folks, I started this business with my own money - no financing or bank loans. It was risky but I've always followed this piece of advice "pay attention to your expenses, the bottom line will always be there". Meaning if you're aware of what you're spending there will always be profit margin. Financing your project should be done wisely, cautiously. I was mindful of every penny, and those attributes don't go away. They are relevant to this day.
One of the most challenging things has been the creation of an online presence. So many companies out there will promise you the world and almost always underdeliver. As an owner, you put a lot of faith in the people you employ and contract. My recommendation to new business owners is that when it comes to outsourcing - whether it be marketing or sales team - always make sure you keep open communication and transparency regarding their efforts. Know where they are spending their time and money so that you can get better leads and close more deals.
Since launch, what has worked to attract and retain customers?
I think the most important value proposition as a business is our commitment to quality. Whenever we start a relationship with a new customer, our goal is to become their go-to roofing company.
It is important to have a very clear vision of what you want to achieve before opening a business. I would say that organizational skills are key, especially regarding operations and finances.
Our strategy is to execute every job in a way that exceeds the customer's expectations with our attention to detail, commitment to quality, and resourcefulness. This results not only in having repeat customers who call us back whenever disaster strikes but also in strong, consistent referrals - which are one of our most important sources for leads.
How are you doing today and what does the future look like?
It looks a lot different than what we were 10 years ago. We've developed and built a business model that can sustain economic downturns. Due to the diversity of our product offerings, we have a sustainable stream of income regardless of whether or not we have a storm or hurricane.
We have developed different departments over time within the Roof Commander Brand. One of our most exciting offerings is our recently launched Roof Cleaning division. We use a proprietary formula and technique developed in-house. We understand that innovation is key when it comes to becoming a leader in any industry, and sadly, we don't hear enough stories about contractors challenging each other in a race to develop new products and technologies in the roofing industry.
Our second new development is our RoofPledge Protection program. This maintenance program ensures that our customers are able to properly take care of their Roof Commander products such as repair, cleaning, or reroof, as well as letting us have a closer relationship with our clients by allowing us to service them all year round.
In the near future, we have plans to expand across five locations in the Florida market. This, alongside the expansion of our headquarters in Tavares, are our top priority for the next 24-36 months.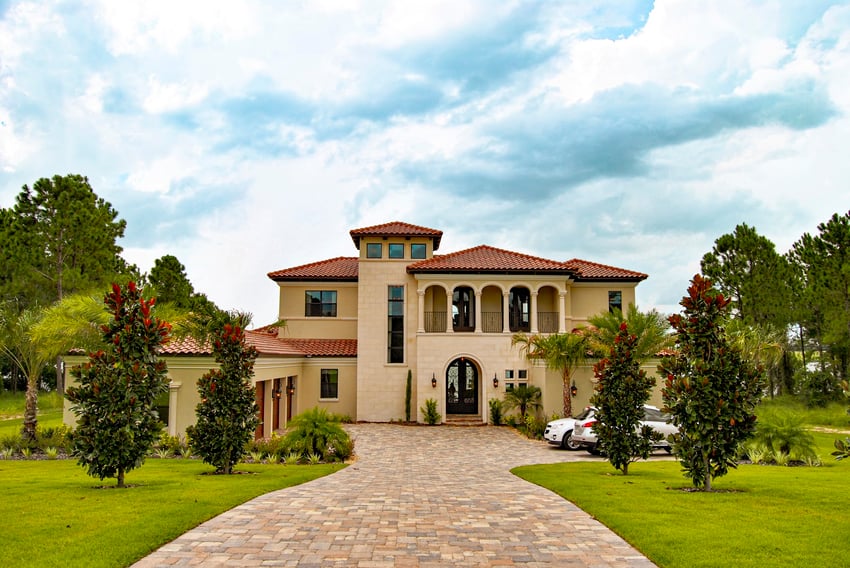 Through starting the business, have you learned anything particularly helpful or advantageous?
It is important to have a very clear vision of what you want to achieve before opening a business. I would say that organizational skills are key, especially regarding operations and finances. When you become transparent and accountable with your processes, it will be easier to take control of your business and make decisions.
It is very important to invest in the big three: product, process, and people. When you create quality products, within a proven process with a great team, you have the building blocks of a successful enterprise.
What platform/tools do you use for your business?
We aim to maintain a fully digital workspace - especially using integrated solutions such as Salesforce, Pardot, FSL, and Sprout Social.
What have been the most influential books, podcasts, or other resources?
Personally, I don't really have that one resource that I always go back to. I've learned a lot from experience. My family is my biggest motivator in life.
When I started this business I just knew I had no choice but to succeed for Jessica and my kids.
Advice for other entrepreneurs who want to get started or are just starting out?
Construction is such a unique industry. For starters it has such a stigma attached to it, it's neither glamorous nor prestigious. You certainly don't see people aspiring to become a contractor. What most people fail to see is that construction is a field in which there is a lot of money to be made. You don't have to have an Ivy League education to become a blue-collar millionaire. You can do it if you've got the motivation and the drive, you just have to apply yourself.
Some of the common mistakes I see newcomers do is to get blinded by the thought of getting rich quickly. While becoming a millionaire in this industry is something achievable, it's not gonna happen overnight. Respect the people that have been in the industry, respect the processes. A lot of new guys in the game come out thinking they got to undercut everybody. We don't have to be adversaries or fight each other. There are plenty of jobs for everyone - none of us can do them all.
It seems like a lot of contractors getting into the business cut corners. They don't do it the right way - get their license. Compete on the same playing field. They will use unlicensed subcontractors. Do everything above board. Don't cut corners and you won't get into trouble.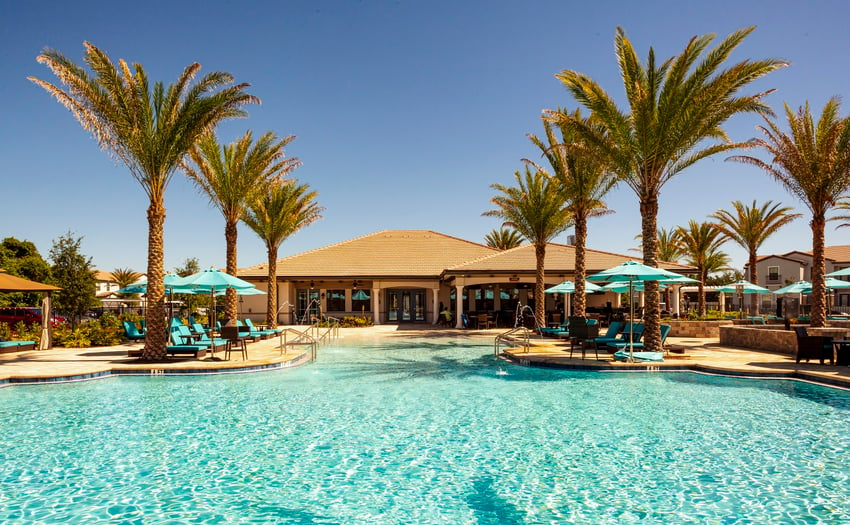 Are you looking to hire for certain positions right now?
We're looking for self-starting, motivated individuals to join our sales team. Right now we have a Sales Manager and Various Sales Representative openings. Ideally, they would be individuals who want to be making a six-figure salary and have previous experience in the roofing or home service industry. If you or someone you know fits this profile, I would advise writing to [email protected] with your resume and a cover letter.
At Roof Commander, growth is key. I would say for those who are interested in working in our company to keep an eye on our website and social media in order to get the latest news on our job openings.
Where can we go to learn more?
-
Brandon Losik, Founder of Roof Commander
Want to start your own business?
Hey! 👋I'm Pat Walls, the founder of Starter Story.
We interview successful business owners and share the stories behind their business. By sharing these stories, we want to help you get started.
Interested in starting your own business? Join Starter Story Premium to get the greatest companion to starting and growing your business:
Connect + get advice from successful entrepreneurs
Step by step guides on how to start and grow
Exclusive and early access to the best case studies on the web
And much more!
PROMOTED
Did you know that brands using Klaviyo average a 95x ROI?
Email, SMS, and more — Klaviyo brings your marketing all together, fueling growth without burning through time and resources.
Deliver more relevant email and text messages — powered by your data. Klaviyo helps you turn one-time buyers into repeat customers with all the power of an enterprise solution and none of the complexity.
Join Brumate, Beardbrand, and the 265,000 other businesses using Klaviyo to grow their online sales.
Starter Story
Wanna see 52 business ideas you can start with less than $1,000?
Join our free weekly newsletter and get them right now.