On Starting A Business Providing Tax And Retirement Advice
•
Published: May 6th, 2021
Become A Retirement & Personal Finance Consultant
Hello! Who are you and what business did you start?
Absolutely! I'm a Certified Financial Planner and tax expert with almost 30 years of experience advising clients on their current and future finances. For the past 10 years, I've also been the host of my own radio show, Secured Retirement Radio, based in Minneapolis.
While working as a CFP, I discovered a distinct and alarming lack of financial planning information and resources available to everyday individuals, especially when consulting with so-called "financial experts." This sparked the initial idea and foundation for my business, Secured Retirements. After advising hundreds of clients over three decades, I realized there were some crucial tax tips and tricks the public needed to know that only the wealthiest in our country were privy to, thanks to their teams of expensive, retained private advisors.
My mission soon became to teach people the importance of investing early with an emphasis on reducing future tax exposure, to ensure they can live comfortably and maintain a secure retirement, regardless of their income level.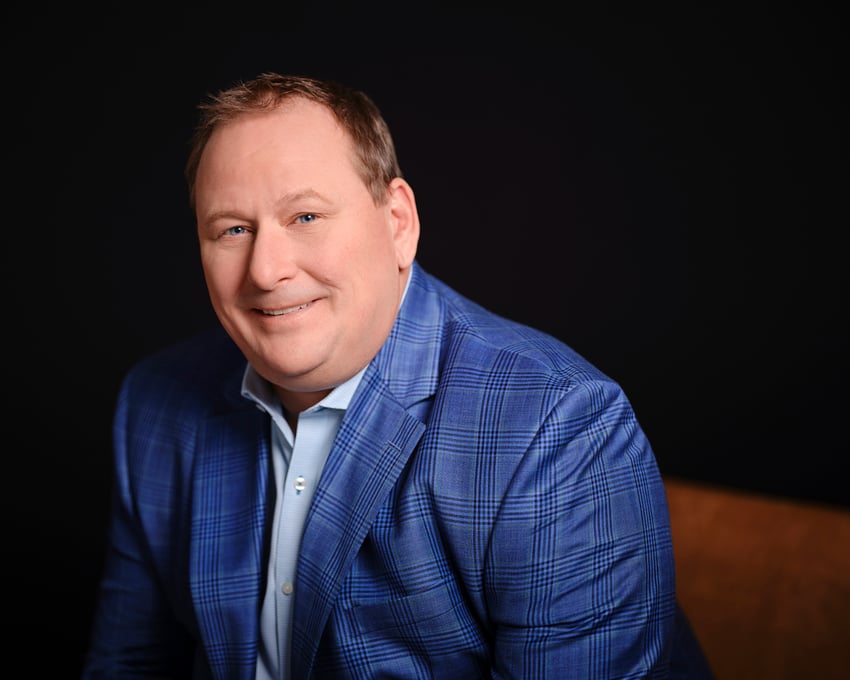 What's your backstory and how did you develop the concept for your business?
I always knew that I wanted to go into the financial advisory field, which is why I became a Certified Financial Planner. I started off working for a brokerage firm in 1994, which I stayed at for about 10 years. After a decade of this work, I saw that there was a need to bridge the gap between traditional financial planning (which focuses on investments) and more comprehensive planning (which is what's really needed to properly prepare for the future).
In 2005, determined to fill this void, I started Secured Retirements with a focus on comprehensive, long-term financial planning for individuals from every tax bracket.
Take us through the process of how you grew your company into what it is today.
I was lucky, in that I didn't need a lot of outside funding to begin the process of starting my own company. I simply needed to file documents through the state of Minnesota to permit my work, which only cost a couple of hundred dollars. To keep my overhead expenses low, our office started as an executive suite with just enough room for a single desk and conference table.
Mistakes aren't setbacks - they just show you how to do something better next time.
Within 4 years, we went from this small space to have four offices. We also always paid cash for business expenses to effectively track our company's cash flow. Because of this, we avoided generating a lot of debt, which allowed us to expand again in 2011 and transition to our own standalone space. Now, our office is an impressive 10,000 square feet.
Describe the process of launching the business.
As an independent adviser and insurance agent, there really wasn't a lot of capital going into the business at first, and what I'd envisioned for the business ended up looking quite different than what truly worked for us as a company. Like I said, paying for most everything in cash that we could track closely helped us avoid going into debt early on, but we didn't stay debt-free forever.
Over time, we began building up some credit card debt, which was a very valuable lesson for me. It showed me the importance of having a strong banking relationship, which I have been able to nurture and leverage ever since.
Since launching, what has worked to attract and retain customers?
I've found that the best way to market myself has been through my own radio program, Secured Retirements Radio, which I began in 2008. The show's typically one hour long and provides us a platform to talk about the kind of work we do. I'm able to speak with more people than I ever thought possible, and this has played a huge part in my business. As a company, we weren't an overnight success, but our tenacity and commitment to our clients helped us get to where we are today. We've also been able to prove ourselves by refusing to give up when we've stumbled.
Before the organic marketing that was done through my radio program, we'd bring families into the office and go over a one-hour lunch or dinner presentation about the business. For about five years, our primary growth was achieved through client referrals and testimonials. It's important to evaluate and activate what works best for your business and industry, specifically. Nowadays, many brands and business owners rely on social media, which is great! This is definitely something my business hasn't taken advantage of quite yet, but that's not to say it wouldn't help us attract and retain clients in the future. In my opinion, having a return on investment is the most important part of marketing. Look at what's profitable for your business, and what isn't.
How are you doing today and what does the future look like?
In October 2020, we expanded to a 10,000 sq. ft. office, which was a big accomplishment for me. Having started with such a tiny suite to where we are now has shown me that all of our hard work is paying off. Right now, I'm most focused on our marketing strategy and being a voice for the company, rather than on taking on new clients.
I've delegated that part of the business to a strong group of advisers for now. In the future, we hope to continue growing our business at a rapid pace and helping our clients continue to thrive.
My goal for the next 10 years is to become a household name in the Midwest for retirement planning. I intend to continue hiring talented individuals and building a company culture that allows for this success!
Through starting the business, have you learned anything particularly helpful or advantageous?
When I started to expand my office, I didn't take into account how expensive it would be to move from a shared space into our standalone space. The expansion left me in a lot of debt. At that point, I hadn't created a solid banking relationship with good credit, which was my first mistake. My business started growing slowly, and I had to take on extra expenses to make up for it. This was how I learned the importance of having banking relationships and financial goals in place before entering these situations.
We ended up funding our office expansion with credit cards, and we had to focus on paying off that debt rather than boosting our marketing budget. It took time, but over the course of several years, I was able to get out of that situation and make the money back. I learned from my mistakes!
What platform or tools do you use for your business?
Since the start of the pandemic, we've shifted from desktop PCs to laptops, and I've seen how lifesaving some software and online services really are. When people started working from home, we needed to find resources to bring the data that we stored inside our office into a shared service, which is why we invested in Sharepoint and OneDrive. We also leverage Salesforce, which helps us manage our relationships, keep track of client communications and monitor the reach, results, and ROI of our marketing campaigns.
What have been the most influential books, podcasts, or other resources?
Gino Wickman's Traction: Get A Grip On Your Business taught me a lot about how to run a business. In the book, Gino talks about the importance of leadership and adopting an Entrepreneur Operating System (EOS), which I've leveraged in my business. EOS has helped me free up my management time so I can focus more on strategic marketing, company vision, and building a strong leadership team that helps us continue to grow. I highly recommend this book to all business owners!
Advice for other entrepreneurs who want to get started or are just starting?
First, create a solid banking relationship early on. It will set your business up for success. Second, finding mentors you can trust who's been down the path you're on can be great resources to tap into. It's also important that you never burn bridges and always learn from your mistakes. Mistakes aren't setbacks - they just show you how to do something better next time.
Are you looking to hire for certain positions right now?
I'm constantly looking for talented people to join my company. We typically hire out of the Twin Cities, Minnesota area and are often looking to hire customer service reps, advisers, and marketing personnel. We'd also love to bring someone on board for in-house creative marketing and graphic design instead of outsourcing to third-party companies.
Where can we go to learn more?
If you have any questions or comments, drop a comment below!
-
Joseph Lucey, Founder of Secured Retirement
Want to find more ideas that make money?
Hey! 👋 I'm Pat Walls, the founder of Starter Story.
Get our 5-minute email newsletter packed with business ideas and money-making opportunities, backed by real-life case studies.