How We Started A $1.5K/Month Business Creating Unique Romance Concierge Experiences
Hello! Who are you and what business did you start?
I am Samantha Whitlow, Poughkeepsie N.Y. native, creator, and co-owner of Love Runners Intimate Events LLC. My business partner and friend is Lya Kimbrough, a Chattanooga native, and our Chief Operating Officer. We are the ladies of Love Runners. Together, we serve as a romance concierge to couples in Atlanta, Chattanooga, and surrounding areas.
As personal memory makers, we save the time it takes to plan, so our couples can enjoy the authenticity of quality time. With our sensual designs and attention to detail with soul-specific sentiments, we're able to create the perfect date night experience that will ultimately ignite/reignite intimacy in personal relationships.
Our mission is to highlight the importance of maintaining a healthy love-life balance. We are driven by my foundation of compassion for the lack of effort upheld by the people in the dating world. Our genuine love and unmatched passion for all the little things that count, in making others know and feel how loved they truly are, is what makes us Queens of hearts and the perfect candidates to curate romantic experiences.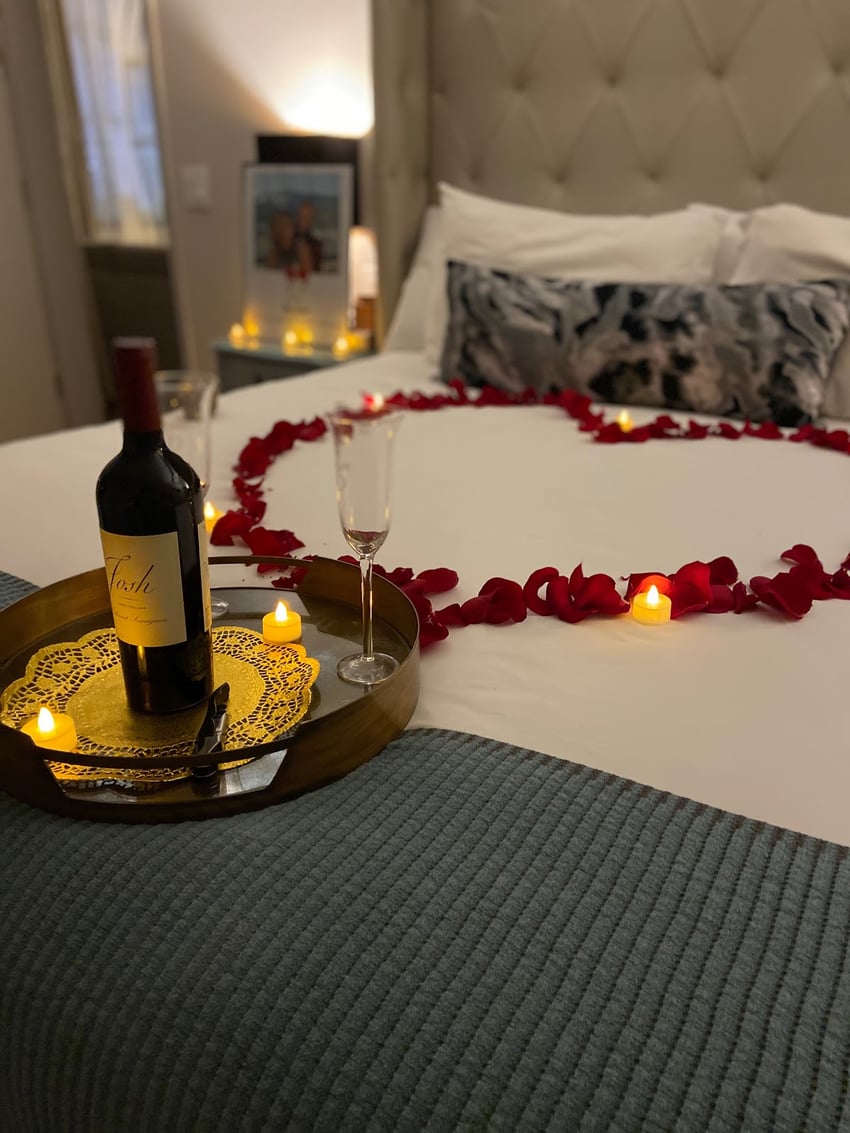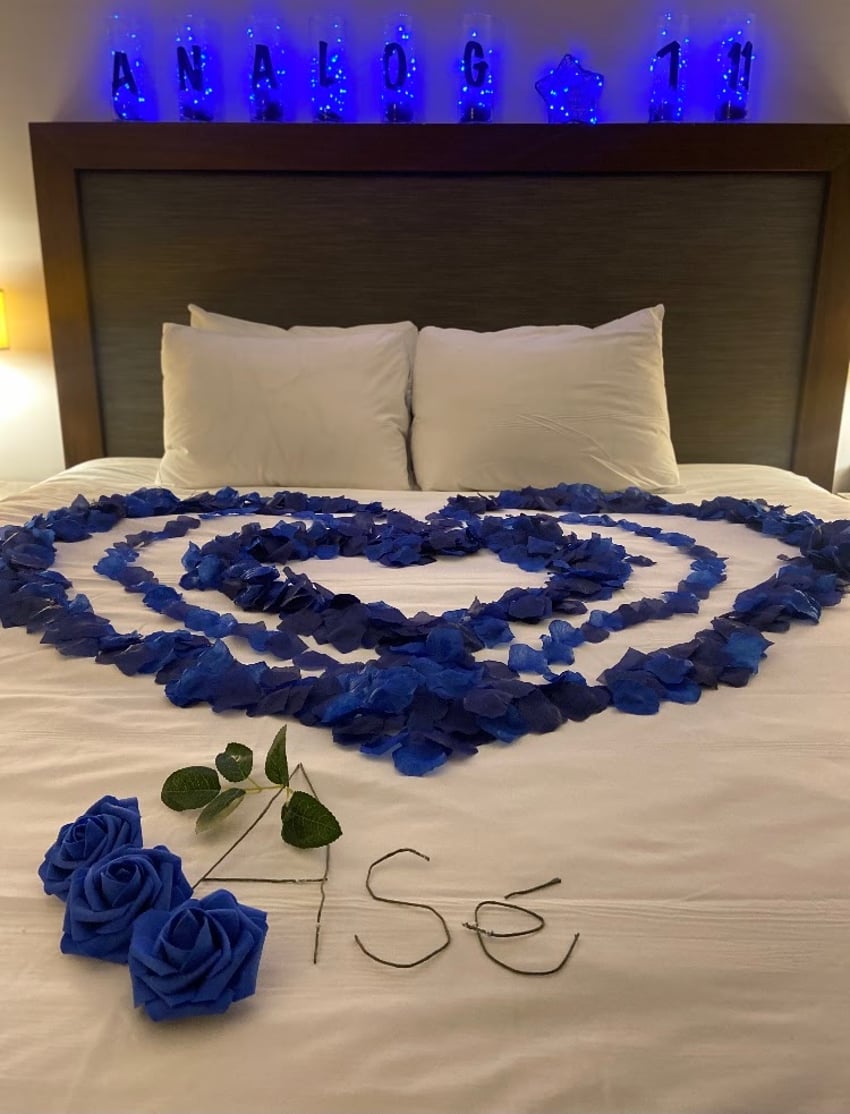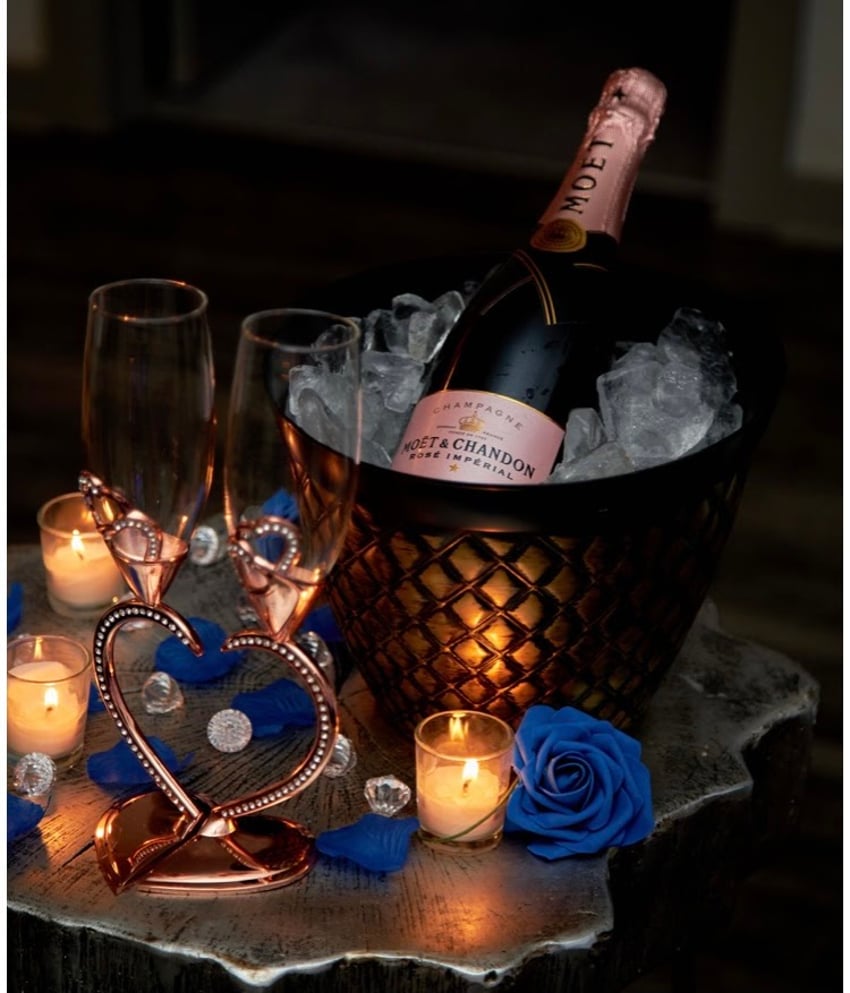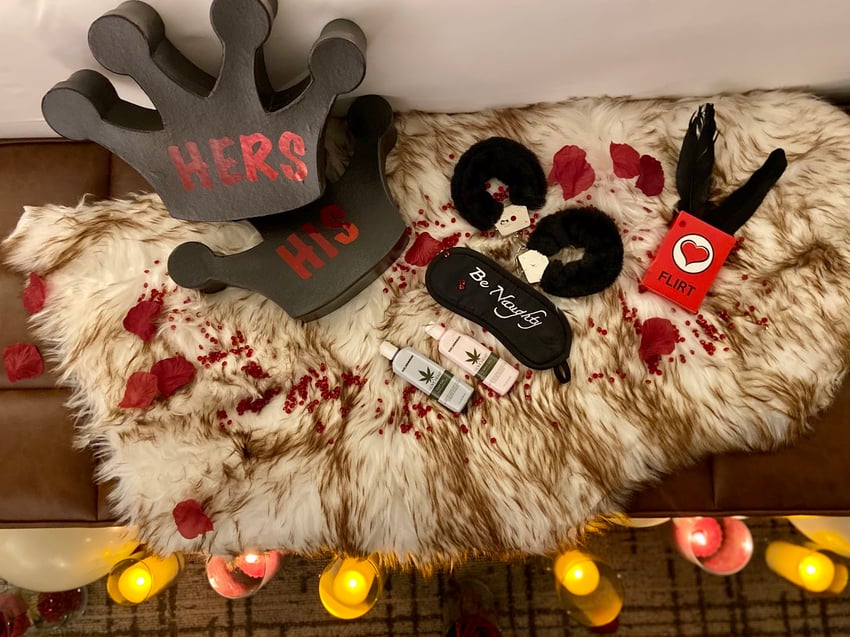 What's your backstory and how did you come up with the idea?
Many people who have crossed paths with me, always seem to point out the charm of my old soul and admire my perspective on intimacy. For as long as I can remember, I have always considered myself a 'hopeless romantic.' As for Lya, after working on many different avenues in the event industry for over 5 years, she fell in love with the logistics and planning that it takes to create a night to remember. She has also always considered herself to be a "romantic". Working with Love Runners gives her the ability to combine her appreciation for events with her passion for Love.
Throughout my trials and tribulations of failed relationships, as well as observing multiple relationships of my loved ones around me, I noticed a few things...(1) There are a plethora of people who struggle in the romance department. (2) Too many people treat relationships as disposable things in their life so they don't even care to bother putting in the necessary work it takes to maintain a healthy one. And (3) I was never either one of those people!
In fact, I was ALWAYS the romantic one in my relationships, I assume because I love very hard naturally. Eventually, I came to realize that planning romantic experiences for my significant other was not just fun for me and I genuinely enjoyed all parts of the process, but doing so was, more importantly, my way of nurturing my relationship as well...and I was great at it!
The testimony was always in the details. Shortly after gaining a complete understanding of who I am to the core of my spirit as an authentic lover, I asked myself how I can turn love into a business. A couple of months later, God gave me the answer after my best friend, Autumn, asked me to help her plan a "just because" staycation for her husband, Larry. Love Runners Intimate Events was birthed after that weekend! Larry is actually the one who named our company.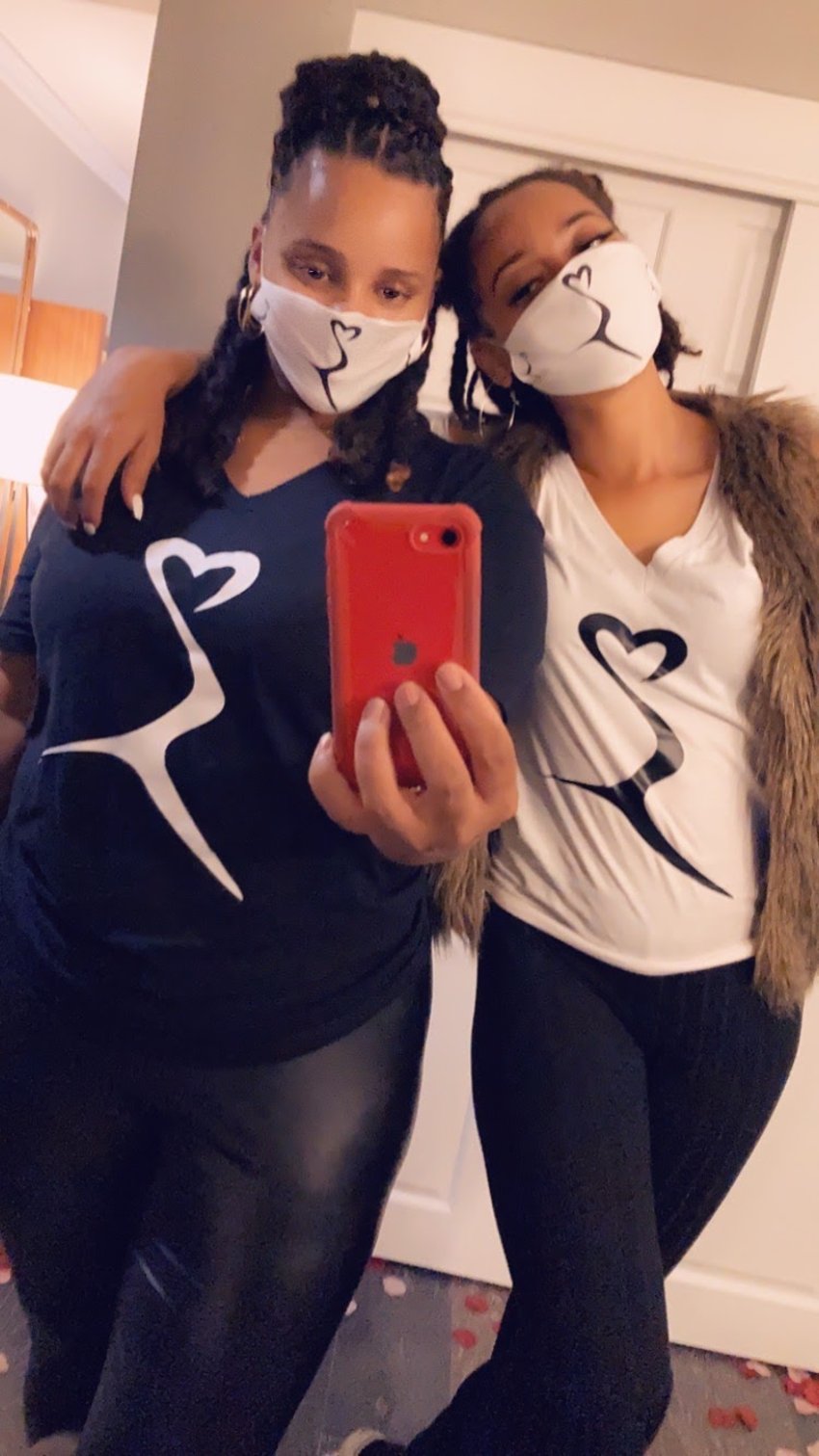 Take us through the process of designing, prototyping, and manufacturing your first product.
Our first service together was a 'Divine Date' set up that we like to call "Picnic Pow wow" for the James', a couple we grew acquainted with from the church we were going to at the time, Pastor Anthony Murray's Oasis Family Church. We did it at The Monastery of Holy Spirit in Conyers.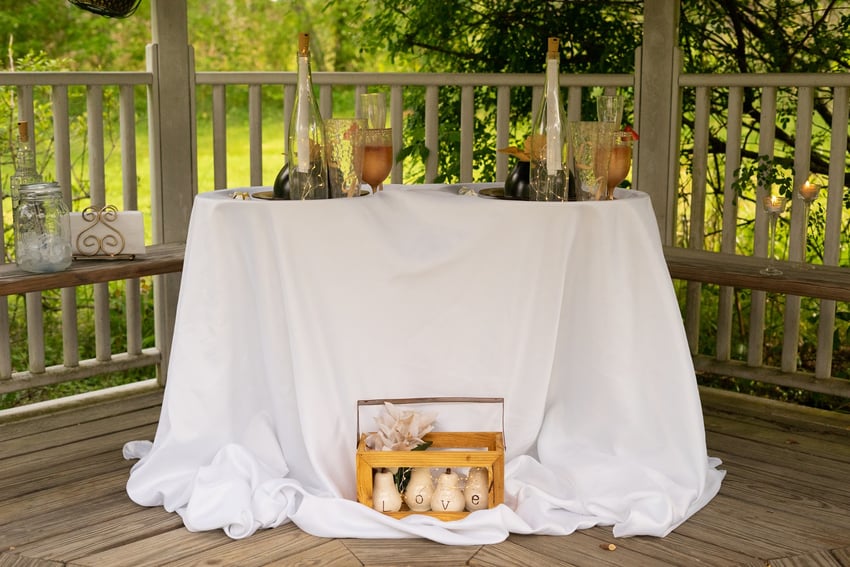 Back then we barely had any inventory at all. We grabbed what we could afford from the Dollar Tree and Big Lots in Conyers on Hwy 20. And I also borrowed event essentials from the company I was working with at the time as an on-again/off-again Event Manager. We bought a couple of cans of gold spray paint from Walmart and creatively attacked the things that we had, that did not match our vision! The dinnerware I borrowed from my best friend's cabinets! The love notes that we curated from the Heart to Heart consultations, were printed out of the office where Lya was an Event Manager at the time.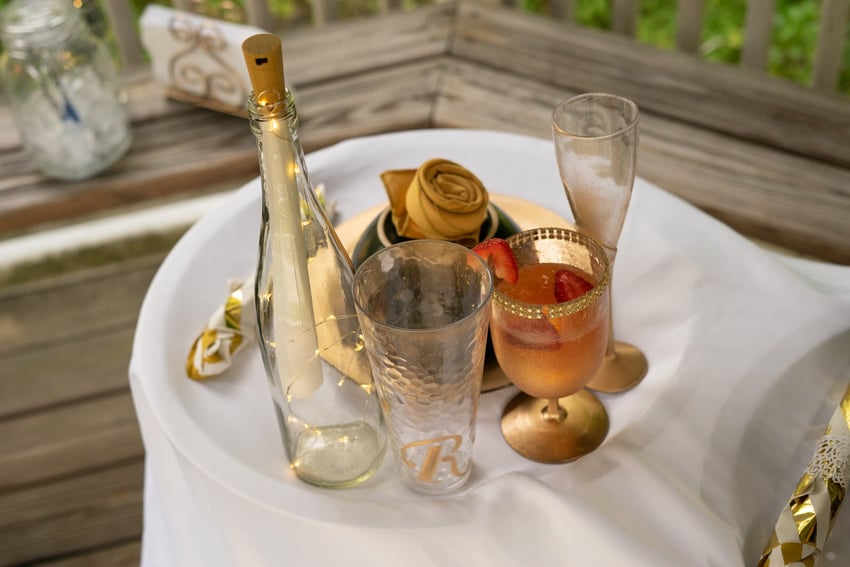 Because this was our very first Love Runner experience as a team, we used this date as a free giveaway. Our objective was to create content for our website and social media platforms as well as gain connections with
Every Love Runner experience is customized to fit each couple, with this experience we asked them both to fill out a questionnaire (our Heart to Heart consultation) this is where we gain more knowledge and detail about our couples' love story so that we can create a truly personalized experience.
Learn from your clients. We create a feedback form so we can get honest feedback on our experiences so we can learn and make changes if need be.
This James', at the time just gave birth to a beautiful baby girl named Ava so we incorporated her into their experience.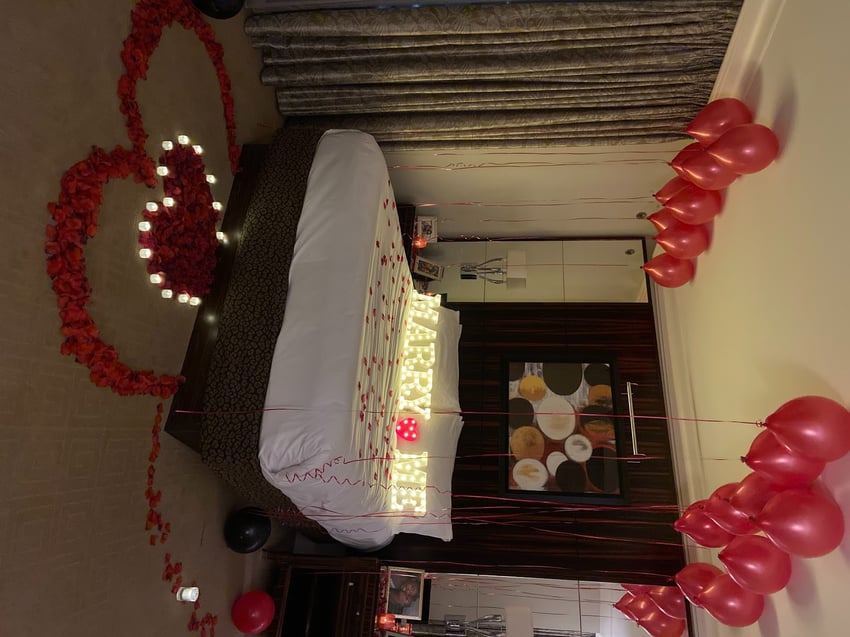 After receiving both of their Heart to Heart questionnaires, we create heart filled love letters for each of them using their own words. We believe in the power of the tongue.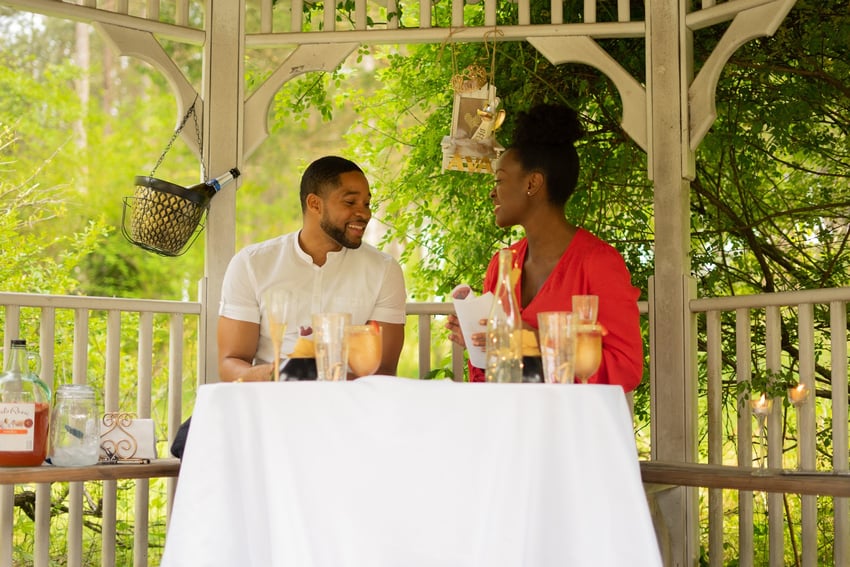 We asked each of them to read their love letters out loud. Hearing words of affirmation from your partner out loud provides reassurance and confidence in their love for you. It also just simply feels good right?!
Describe the process of launching the business.
The launch of our business technically happened after the James' Picnic Powwow, two years ago.
Back then, before we had our website, we created a Mailchimp landing page so that we could send people information to learn a little about who we are, as well as collect their information to start our email list.
As for funding, we just used whatever extra money we had out of pocket after paying bills. This is also when thrifting became a thing for us :)
Unfortunately, after a great first year of complimentary experiences, getting our paperwork in order, and building our social media presence, our personal lives took us for a loop! We had to take a break from our business. In 2019, Lya gave birth to her beautiful daughter, Zendaya Grace, and moved back to Chatt with her momma. Summer of 2020, I gave birth to my beautiful bundle of joy, Luna Sol. Becoming single mothers made it even more difficult to find balance in our lives (which we are still struggling with today).
However, in March 2021 on the brink of the global pandemic, we were fortunate enough to be able to use some of the government relief funds to invest in our first small load of inventory to launch our Passion Packages (DIY-date-in-a-box) as well as our Suite Experiences and Proposal services. Since then, we have basically been bootstrapping our business, paying for all the inventory for our experiences in conjunction with bartering with vendors.
In October of 2021, we had our first FULL paying client and introduced our Intimate Dinner Experience with Chef John Bazille of Urban Gypsy. It was a hit! Mr. and Mrs. Green were both highly impressed (it was a surprise for the hubby, booked with an Airbnb). Word of mouth/lovers testimonials and our social media content have all been a blessing to our business. Although it's not quite booming yet, great opportunities for growth and expansion have been presented to us at an accelerated rate and we are here for it all! We have faith that Love Runners Intimate Events is well on its way to becoming an Atlanta staple.
We are still very much in our launching phase of business. With being full-time workers, and mompreneurs during this COVID-19 era, we realize how resilient we are and we're super excited for the new opportunities that 2021 has in store for us!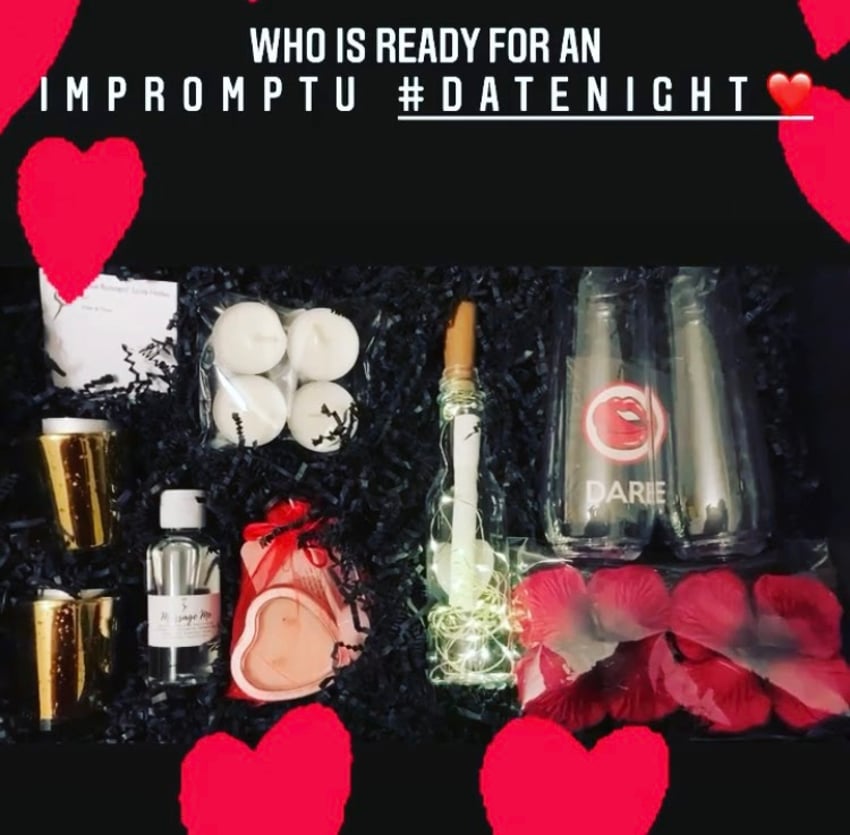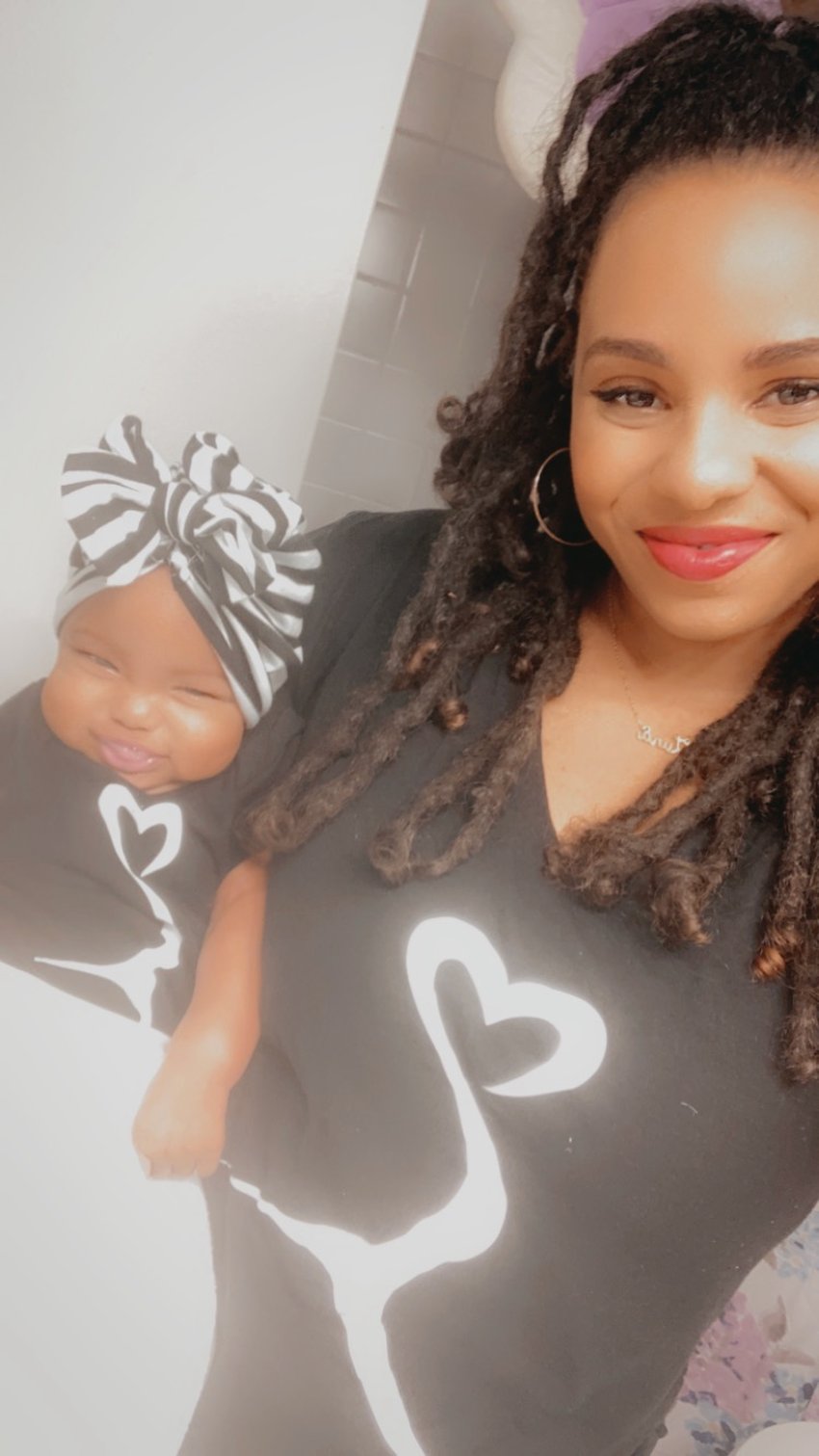 Since launch, what has worked to attract and retain customers?
Taking pictures of our work and BTS
With a company like ours, people need to see our vision to gain a better understanding of what a romance concierge actually does. Before the pandemic we had very little content and behind the scenes photos. But we know better now and we've learned that people love to see our process from start to finish. Now, when we do not have a videographer or photographer on-site, Lya and I will set up our iPhones to record our whole setup operation.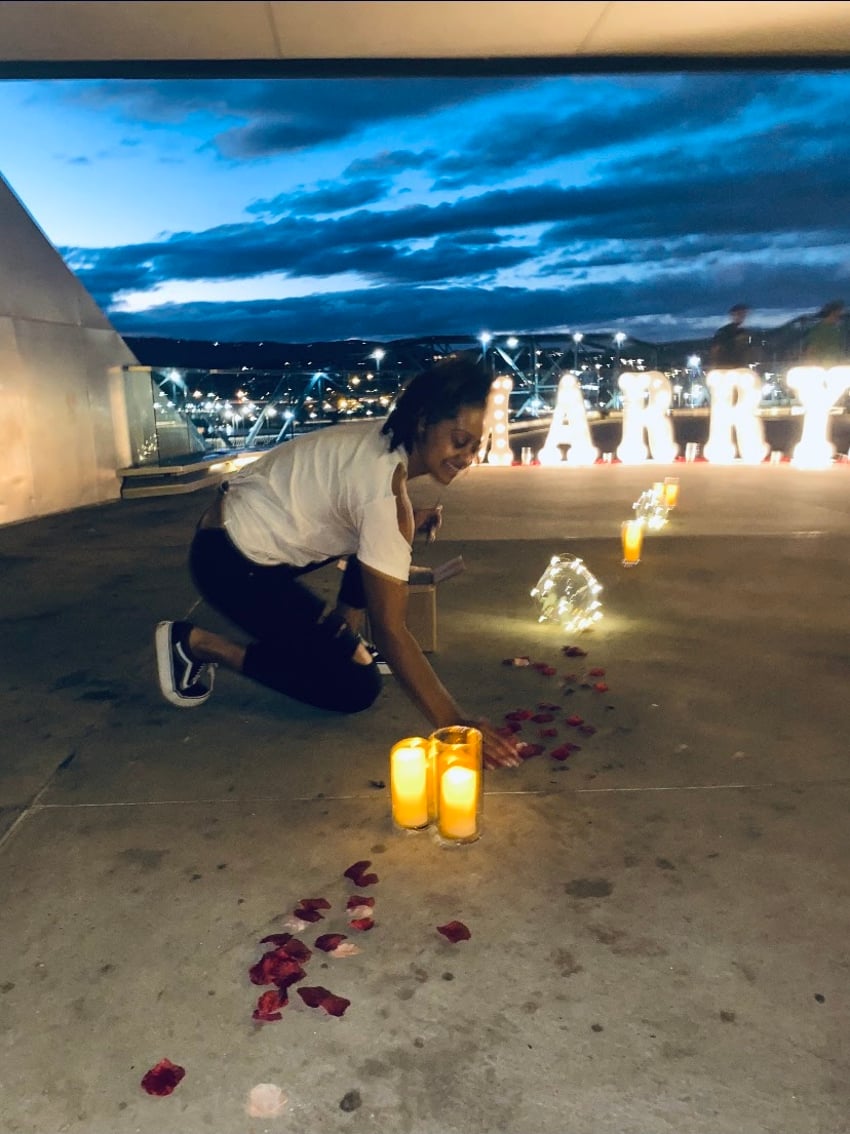 Highlight our couples
We love to highlight the couples we work with at random times or for special occasions. We would post this thing on Instagram called "Sappy Scripts" (or create a gift) where we would take snippets from their consultation form or social media posts and use their words about their significant other. This is actually an IG Sappy Script post of Autumn & Larry.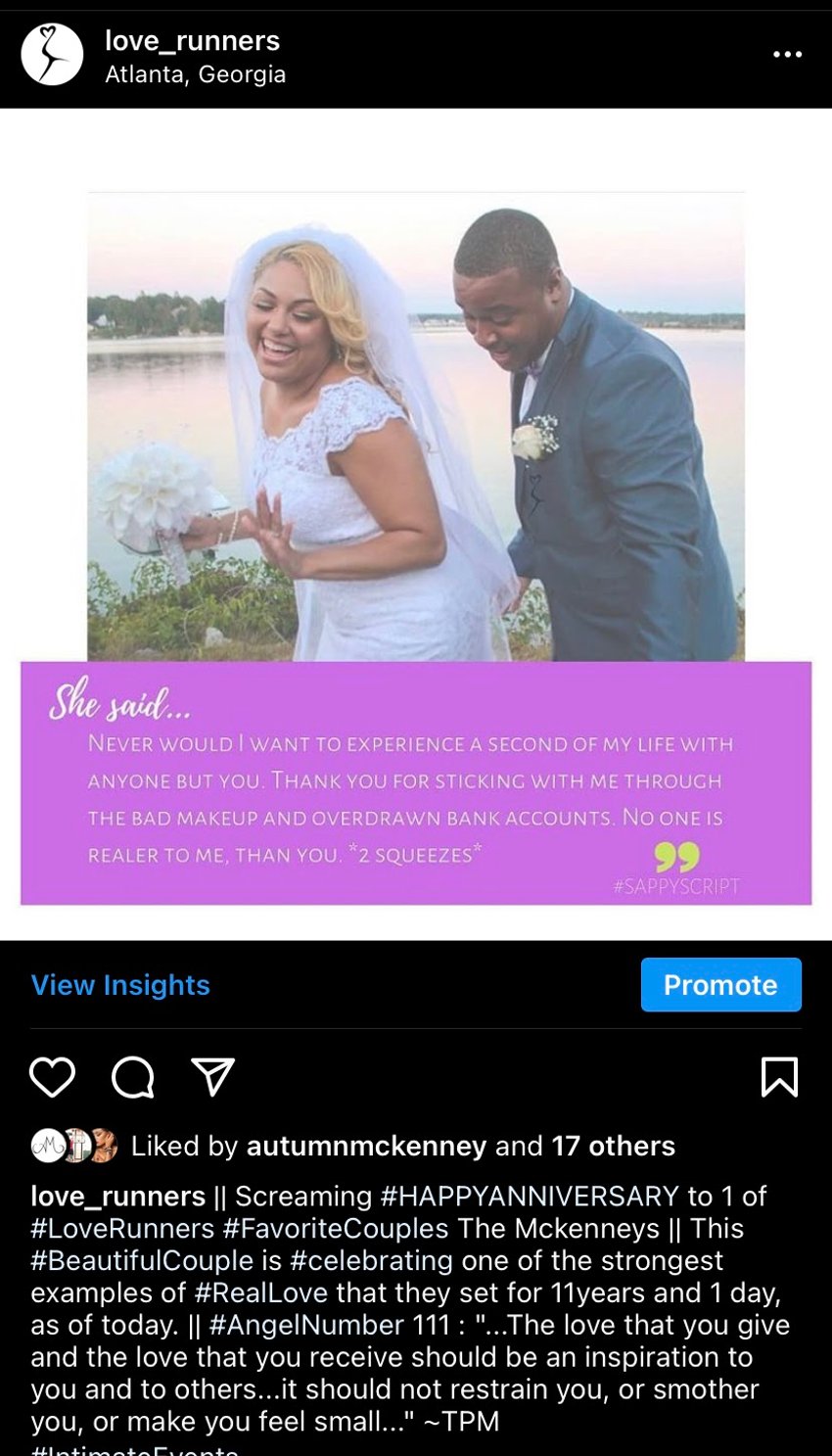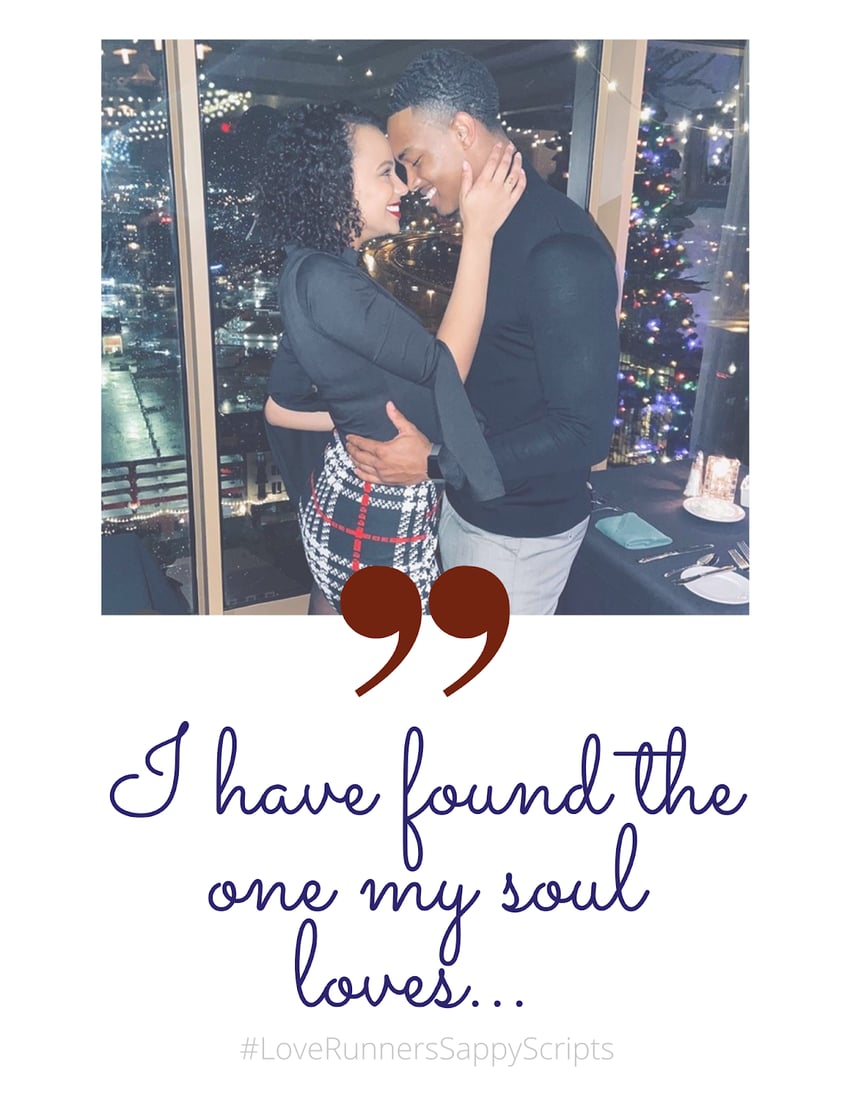 How are you doing today and what does the future look like?
Today we are really focused on our marketing, there are a lot of things we would like to get in motion that include the following
Referral program for our past clients
Newsletter campaign (which is in the works)
E-commerce on our site
Through starting the business, have you learned anything particularly helpful or advantageous?
Create a task list for each week - I and my partner both have iPhones, we create a task list in our Notes app that we share and can edit together, we first right out big goals for each quarter, and then we break down small tasks that each of us can do that week to get closer to our goal.
Learn from your clients - Being a small business owner and a start-up, we are still learning how to create products/services that our clients will love, while not changing who we are. We create a feedback form so we can get honest feedback on our experiences so we can learn and make changes if need be.
Stay engaged with touchpoints - We try to stay very active on our social media platforms, with not only posts and Insta stories but as well as going to couples' profiles to like and comment on their posts. We also just created a newsletter to be able to have another form of communication with past and future clients.
What platform/tools do you use for your business?
What have been the most influential books, podcasts, or other resources?
Romance On The Go (The Academy) & Our Romance Concierge family - Ta'veca Collins (who Lya found from reading her Starter Story).
The Goal Standard A podcast lead by a woman of color, helping to create a community of black women entrepreneurs to help them reach their goals in their business.
Book - The Five Love Languages by Gary Chapman.
Advice for other entrepreneurs who want to get started or are just starting?
It's OK to "Over Communicate": It's important in any business to understand your clients' expectations. Especially in the service industry. When the client is paying for something, they have a vision and it's important to truly understand who they are individually and what all measures it takes to make their vision plain.
STAY STRONG & KEEP GOING through adversities!
ALWAYS CELEBRATE YOUR MILESTONES, NO MATTER HOW SMALL!
FIGHT THROUGH FEAR!
DON'T BE AFRAID TO ASK FOR HELP!
Are you looking to hire for certain positions right now?
Unfortunately, we are not in the position to hire employees yet but hopefully, we will soon!
However, we require interns who are interested in growing their craft, in the following subjects:
Web Design
Social media marketing
Where can we go to learn more?
If you have any questions or comments, drop a comment below!
-
Samantha Whitlow & Lya Kimbrough, Founder of Love Runners
Want to start your own business?
Hey! 👋I'm Pat Walls, the founder of Starter Story.
We interview successful business owners and share the stories behind their business. By sharing these stories, we want to help you get started.
Interested in starting your own business? Join Starter Story Premium to get the greatest companion to starting and growing your business:
Connect + get advice from successful entrepreneurs
Step by step guides on how to start and grow
Exclusive and early access to the best case studies on the web
And much more!