Thank you Klaviyo for sponsoring Starter Story ❤️
Turn one-time buyers into repeat customers. Try the platform loved by 265,000 brands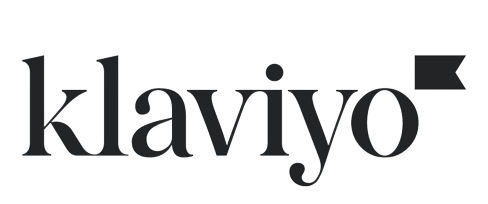 How To Market Your Business Through A Business Seminar
•
Updated: June 30th, 2022
How To Market Your Business Through A Business Seminar
This article is a part of our encyclopedia, and is editable by you. Edit ➜
Result
Trust & Credibility
Cost Details
Typically, business owners get paid to speak at seminars and it can be a very lucrative income stream. Here is what this opportunity can look like:- Newbie speakers: $500–$2,500- Beginning speakers: $5,000–$10,000- Advanced Speakers: $10,000–$20,000
What Is A Seminar?
A seminar is a business-sponsored event that focuses on circulating knowledge, new techniques, or even educating your customers on how to get more value from your products.
For businesses, organizing a seminar is a great way to raise brand awareness, market new products or services, and even bring revenue to your business.
In addition, a well-organized seminar can help you position your brand as a subject matter expert.
Business Seminar Key Takeaways
A Seminar can be a virtual, physical meeting or a combination
The business seminar host should be organized and have a detailed checklist to remain focused on the task.
When picking the speaker, ensure he is famous for his delivery and expertise.
Part of organizing a business seminar involves brainstorming potential problems that could affect the event and having adequate backup plans
Understanding How Seminars Work
Business seminars provide entrepreneurs and small business owners a chance to talk to their customers about new products, business success stories, and share strategies to propel the company forward.
In some cases, seminars feature several keynote speakers. The speakers can be experts in their own fields or topics. Attendees have the liberty to choose which topics they find interests.
A business that has a reputation for organizing an exciting seminar will find attendance at the subsequent events growing.
Therefore, the event organizers should focus on providing a wealth of knowledge, and not just marketing the company's products or services.
Real-World Examples of Startups That Leverage Business Seminars to Grow Brand Awareness
1.ActionCoach
ActionCoach, is a business that focuses on helping entrepreneurs through providing business coaching.

The business organizes seminars where they invite business coaches to talk to entrepreneurs about different approaches to achieve business success. The seminars cover important topics like how to increase business profits, and how to get more done in less time.

Through such seminars, Actioncoach aims at growing its following, and even generating more conversions from the seminar attendees.
2.Search Engine Journal
Search Engine Journal is an online enterprise that focuses on producing the latest Search Engine News and educating online marketers on the best Search Engine Optimization tricks.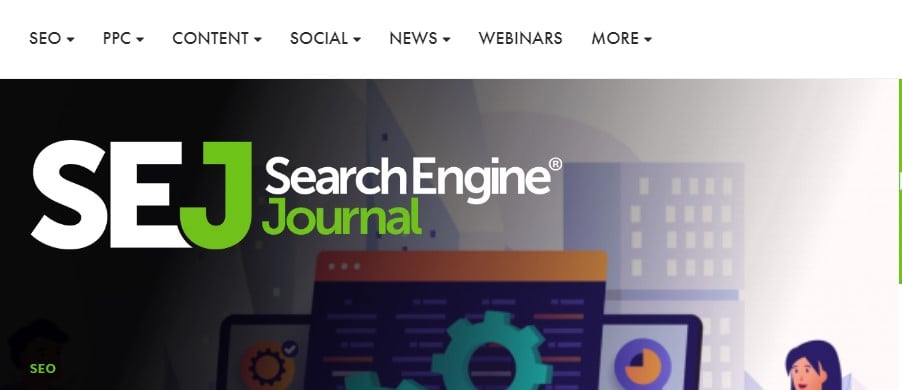 The enterprise brings together top industry experts to speak about relevant issues within the relevant industry.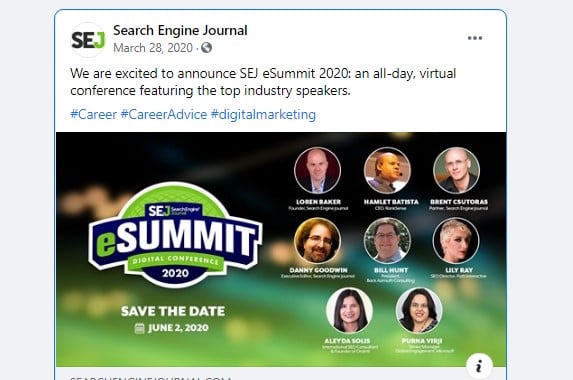 By organizing online seminars on a regular basis, SEJ has established itself as an expert in SEO.
How To Get Started With Seminars
Define the seminar's goals
Know your target attendees
Come up with a budget forecast
Choose the topics wisely and identify potential keynote speakers
Set the right date
Find a suitable venue
Provide a friendly registration solution
Communicate to the target audience and invited keynote speakers

Planning a successful seminar takes creativity, resilience, and organization skills. Besides, the entire process can feel overwhelming. Fortunately, these tools can help you to organize a successful seminar.
Hootsuite
Manage and schedule posts to multiple social media profiles on Twitter, Facebook, LinkedIn, Instagram, and more.
Businesses using Hootsuite:
101 successful businesses are using Hootsuite ➜
To stay organized and manage the entire team in charge of organizing the
Trello
Project management web application.
Businesses using Trello:
336 successful businesses are using Trello ➜
Contributors
Contributors to this article:
Pat Walls, Founder @ Starter Story
David Gitonga, Writer @ Starter Story
Discover the best strategies of successful business owners
Join our newsletter and receive our handcrafted recap with the best insights shared by founders in Starter Story each week.
Useful, convenient, and free:
PROMOTED
Did you know that brands using Klaviyo average a 95x ROI?
Email, SMS, and more — Klaviyo brings your marketing all together, fueling growth without burning through time and resources.
Deliver more relevant email and text messages — powered by your data. Klaviyo helps you turn one-time buyers into repeat customers with all the power of an enterprise solution and none of the complexity.
Join Brumate, Beardbrand, and the 265,000 other businesses using Klaviyo to grow their online sales.
Starter Story
Wanna see 52 business ideas you can start with less than $1,000?
Join our free weekly newsletter and get them right now.