On Starting A Female Run Business Selling Handcrafted Singing Bowls
•
Published: February 9th, 2021
Start A Crystal Singing Bowl Healing Business
Hello! My name is Lisa Davis and I run Shanti Bowl, which handcrafts and sells beauty and high-quality singing bowls. We are a 100% female-run e-commerce social enterprise. We were founded in 2015 to spread awareness of the beauty and health benefits of singing bowls. Since then, we have handcrafted and delivered thousands of singing bowls to happy customers of all demographics and backgrounds around the world.
We are very proud of the fact that Shanti Bowl is a social enterprise. We prioritize people before profit and are passionate about making the world a better place. We meet that goal by donating 15% of our profits to several non-profit organizations that work to provide meditation and mindfulness practices to at-risk communities.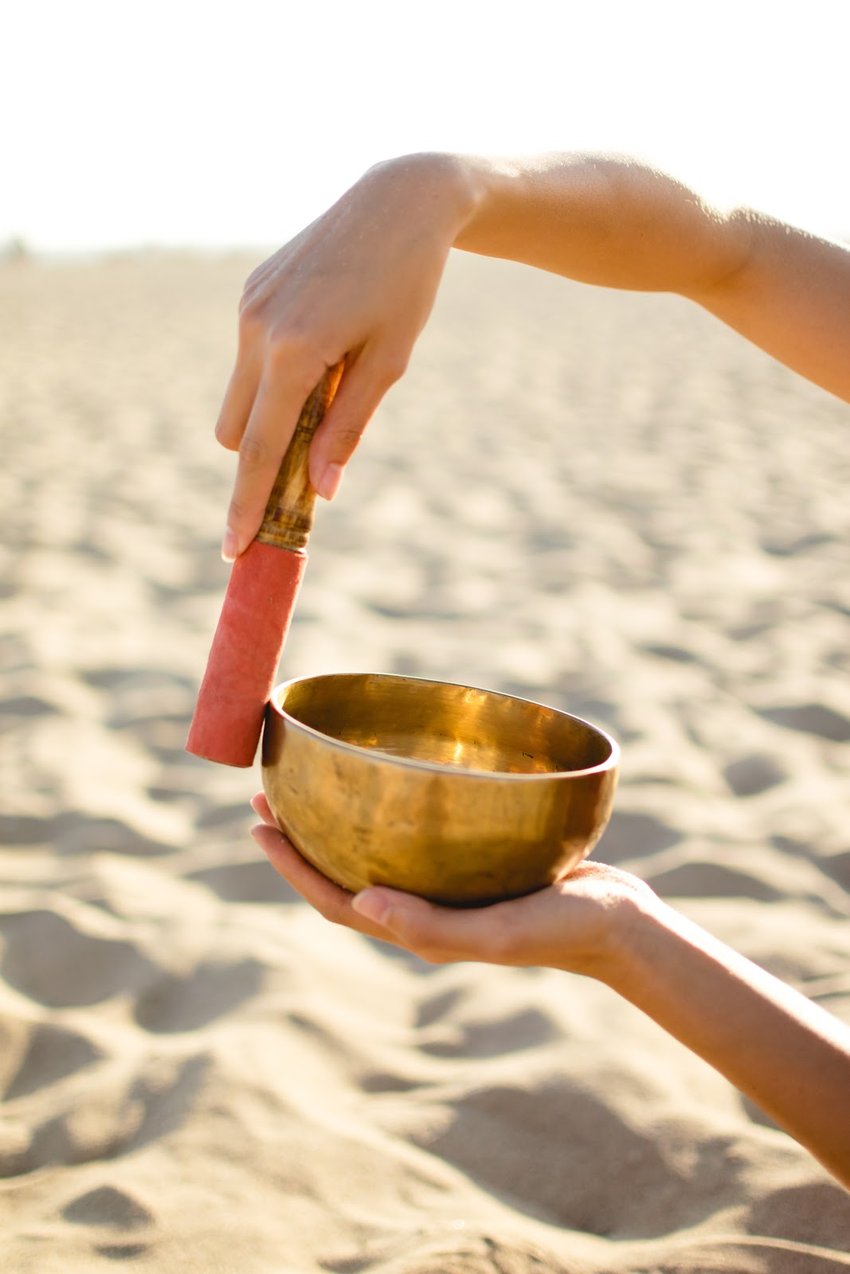 What's your backstory and how did you get into entrepreneurship?
I started my business in 2015 and have come a long way since then, with many challenges and roadblocks along the way. I was motivated to start my business to tackle a new challenge and have a more flexible working life on my own terms. I was also attracted by the idea of building social good into our DNA and ensuring that we gave back to our community and focused on more than the bottom line. At the time, I had a full time 9 to 5 job and a small nest egg of savings, which was enough to purchase some initial inventory, build a website and get off the ground.
Starting and running a business will not be perfect, and you will inevitably have course corrections along the way.
I validated my business idea by confirming that singing bowls were increasingly becoming more highly sought after. For those considering starting a business, I recommend using Google Trends to assess the extent to which your idea could address a need as reflected by what people are searching for on Google. If your concept is reflected in upward trend lines over the last 1-3 months, you may have caught onto something early which may continue to rise in popularity and demand. However, do not be discouraged if Google Trends does not support your concept, especially if your concept satisfies a new want or need.
Take us through your entrepreneurial journey. How did you go from day 1 to today?
The road was a long one. I would say that my business got almost no traction for perhaps the first two or three years. I would occasionally get a sale or two, but it was very slow. As a result, I ended up staying in my 9 to 5 for a long time and spending evenings and weekends working on my business.
I started getting more traction by engaging with like-minded influencers who were curious about singing bowls but had never tried them. I reached out authentically to develop relationships, and in some cases developed relationships with influencers who then shared us with their following, which helped us get more attention.
As the years passed, our website slowly began getting more attention and attracting more visits. We worked hard to generate a lot of great blog content which we are proud about, and which many visitors have told us is very helpful at answering their questions.
In summary, we got here as a result of prolonged efforts over several years, during which it often felt like the hard work would never pay off! Sounds like entrepreneurship to me!
How are you doing today and what does the future look like?
We are profitable and doing fine. I continue to love the work and the exhilaration of sharing our products and brand with the world. We also have several happy full-time staff members who support our operations and keep our customers happy.
Our medium to long term goals is to continue to grow and expand our offerings to customers. We would love to be a one-stop-shop for anything related to meditation and sound healing. My objective for myself is to continue to grow as a leader, help our team members reach their full potential, and position the business to thrive long after I am gone.
Through starting the business, have you learned anything particularly helpful or advantageous?
My biggest lesson is that the important thing is to just start! I ended up spending several months humming and hawing about whether to start my business and then once I made the decision I spent several more months working on the concept and branding. At the end of the day, the value of just starting sooner rather than later would probably far outweigh the value of the tinkering I did during those many months before I launched.
Starting and running a business will not be perfect, and you will inevitably have course corrections along the way. In my experience, it often makes sense to just start it and figure it out as you go. But, of course, due your diligence first to make sure you have an idea with potential.
What platform/tools do you use for your business?
We have used Shopify since our inception and it has worked fine for us. We initially fulfilled all of our orders ourselves, but we eventually moved to use a third party logistics shipping provider, which helped free up our bandwidth for other things.
Our favorite tools for our business are pretty basic. In our experience, there is no magical tool or app to help make a business successful. I would suggest getting yourself a good e-commerce platform, a solid email program, and some free bookkeeping software (check out bkper.com, which is great). Craigslist can also be great for finding freelance workers.
What have been the most influential books, podcasts, or other resources?
I have found the podcast "Shopify Masters" to offer some useful and actionable information. They are also a good source of inspiring stories from successful Shopify sellers.
Advice for other entrepreneurs who want to get started or are just starting?
For those considering starting a business, we recommend starting by giving careful thought to your ideal marketplace, whether that be local, national, or global. Have any developments in the marketplace left a gap for a new entrant? Do your ideal customers have a problem or pain-point that is not being addressed? Once you have spent some time reflecting on these matters and have some ideas, we recommend using Google Trends to assess the extent to which your idea could address a need as reflected by what people are searching for on Google (like we did, as discussed above).
Where can we go to learn more?
Check out our website!
-
Lisa Davis, Founder of Shanti Bowl
Want to find more ideas that make money?
Hey! 👋 I'm Pat Walls, the founder of Starter Story.
Get our 5-minute email newsletter packed with business ideas and money-making opportunities, backed by real-life case studies.