Thank you Klaviyo for sponsoring Starter Story ❤️
Turn one-time buyers into repeat customers. Try the platform loved by 265,000 brands
On Starting A Pet Food Company Shipping 10M Meals To Pet Parents
Start A Pet Food Delivery Business
My name is Renaldo Webb, and I am the founder of Pet Plate. Pet Plate is direct to consumer, human-grade pet food company, that delivers fresh-cooked meals to pet parents across the US. All of our meals are designed by our vet nutritionist, Dr. Renee Streeter, and use only the most premium ingredients, including USDA meats and fresh fruits and vegetables. In addition, we include a proprietary supplement blend to ensure all meals are complete and balanced.
I launched Pet Plate in 2016, and since then we've raised approximately $15M in venture funding, and have shipped approximately 10M meals to pet parents across the US.
What's your backstory and how did you get into entrepreneurship?
I've always been interested in entrepreneurship, and have been tinkering with launching new products and services since graduating from MIT in 2010. After graduating, I worked as a consultant and this gave me a strong platform to learn more about different industries to identify opportunities. Once I identified an opportunity, I would start researching the industry and planning to create a minimum viable product (MVP).
Building a scalable business is hard to do alone, so finding the right co-founders, employees, and partners are crucial.
Once an MVP was created, I would quickly move to gather feedback from potential customers and start to develop a marketing plan for the business. This was generally where I would start to run into issues with the business model or the product and would decide if the MVP was worth evolving into a business. I had 3-4 failed ideas, before getting enough confidence to continue to push forward with Pet Plate.
Take us through your entrepreneurial journey. How did you go from day 1 to today?
I started Pet Plate after spending time in pet food factories as a consultant. At first, I didn't think much of the products being made, but I was never impressed with the quality of the ingredients. It wasn't until I considered getting my own dog, that I wondered if the food was truly healthy. Through this, I started to research other alternatives to traditional pet food and saw there was a very large group of consumers cooking for their dogs because they didn't trust traditional pet food.
I saw this as an opportunity to launch Pet Plate. At first, I started cooking for my dog and reached out to a veterinary nutritionist to ensure I was doing it properly. Once I saw that my dog and my friend's dogs loved the food, I realized that I had a product I could bring to the market. So I built the website and got out in front of people I thought would be my target consumer.
Every week for over a year, I would go to doggy daycares, dog parks, and dog birthday parties to sample the food. From there I identified likely customers and went back to locations that generated the best results. Over time I grew the business and attracted venture capital.
Once I secured venture funding, we were able to market using Facebook and other online tools effectively and we started to scale the business from a local New York City operation to a national business. We've doubled or tripled the size of the business each year since launch, and are on track to do that again in 2020.
How are you doing today and what does the future look like?
Today we ship our fresh-cooked meals across the US and have shipped over 10M meals to pet parents across the country. We're currently considered one of the leaders in the human-grade, fresh-cooked category and are looking to expand on our success by developing new flavors, treats, and supplements for pet parents.
Through starting the business, have you learned anything particularly helpful or advantageous?
I think the single most important thing I learned was the importance of tenacity. Starting and scaling Pet Plate has not been an easy journey, and I would be lying if I said there was one specific skill that was crucial for Pet Plate's success. I've found that you'll need to learn countless new skills no matter the business you're launching, but tenacity will help as you continue to learn new skills and execute at the pace your business requires.
However, if I had to say what skills were most important, I would say skills around building your team, scaling marketing, and understanding your businesses KPIs would be the most helpful.
What platform/tools do you use for your business?
We use multiple tools to support our day-to-day business and marketing operations. There are countless SaaS products that have been developed recently, that will make setting up your marketing or supply chain infrastructure far easier than it was not even 10 years ago.
For marketing, we use tools such as Google Analytics, Klaviyo (email marketing), Share-a-Sale (affiliate marketing), and a wide array of other tools depending on our marketing objectives. We also have tools that assist in managing our supply chain including Shipstation (shipping orders) as well as Aftership (delivery notifications).
What have been the most influential books, podcasts, or other resources?
In today's world, there is an overwhelming amount of information and resources that you should leverage when starting your own business. Depending on your skillset and industry, certain books and resources may be more helpful than others, but in my experience, The Lean Startup was a great resource, and valuable in helping me develop an entrepreneurial mindset.
I've also enjoyed listening to the How I Built This Podcast for inspiration from other successful entrepreneurs.
Advice for other entrepreneurs who want to get started or are just starting out?
For entrepreneurs looking to get started, I recommend focusing on an industry or problem where you have a great deal of expertise. Not only will this make it easier for you to develop a compelling product or service, but it allows you to pressure test the business model. In addition, I would highly recommend building a high functioning team. Building a scalable business is hard to do alone, so finding the right co-founders, employees, and partners are crucial.
Finally, I would make sure to identify and leverage mentors. My journey at Pet Plate has thrown countless new problems at me, that at the time I did not know how to solve. Having strong mentors, who have built and scaled their own businesses, allowed me the opportunity to effectively avoid issues that I otherwise may not have been able to solve.
Where can we go to learn more?
You can learn more about Pet Plate and our fresh-cooked meals at our website.
-
Renaldo Webb, Founder of Pet Plate
Want to start your own business?
Hey! 👋I'm Pat Walls, the founder of Starter Story.
We interview successful business owners and share the stories behind their business. By sharing these stories, we want to help you get started.
Interested in starting your own business? Join Starter Story Premium to get the greatest companion to starting and growing your business:
Connect + get advice from successful entrepreneurs
Step by step guides on how to start and grow
Exclusive and early access to the best case studies on the web
And much more!
PROMOTED
Did you know that brands using Klaviyo average a 95x ROI?
Email, SMS, and more — Klaviyo brings your marketing all together, fueling growth without burning through time and resources.
Deliver more relevant email and text messages — powered by your data. Klaviyo helps you turn one-time buyers into repeat customers with all the power of an enterprise solution and none of the complexity.
Join Brumate, Beardbrand, and the 265,000 other businesses using Klaviyo to grow their online sales.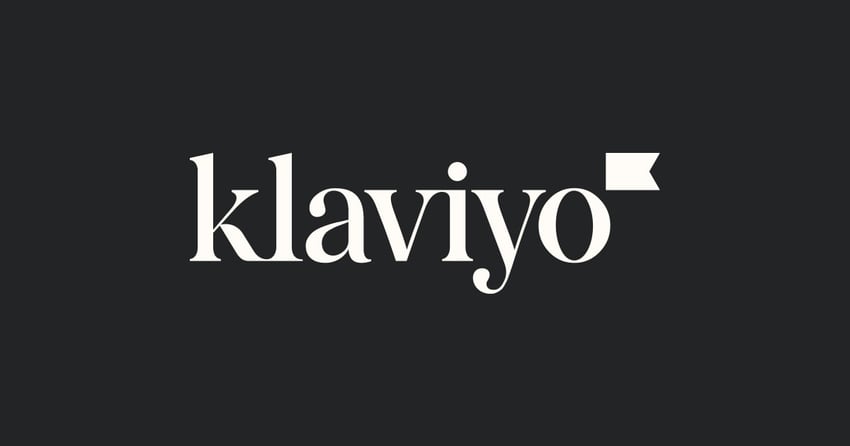 Together With Klaviyo
Companies using Klaviyo see a 95x ROI (yes, 95x)
Use Klaviyo to turn hard-earned customer data into hard-working emails and texts.
Try the platform that 265,000 brands use to grow their business.
Try it now (it's free) ➜