Thank you Klaviyo for sponsoring Starter Story ❤️
Turn one-time buyers into repeat customers. Try the platform loved by 265,000 brands
How We Raised $500K To Build A SaaS For Beauty Professionals
How We Raised $500K To Build A SaaS For Beauty Professionals
Hello! Who are you and what business did you start?
My name is Alex Tomchenko and I'm the founder and CEO of Glambook -a new SaaS platform for independent beauty industry professionals and their clients, designed to create a seamless digital booking experience.
I launched Glambook in 2020 intending to support independent beauty professionals in launching and growing their businesses. Inspired by my wife Anastasia, a top makeup artist and hairstylist with more than a decade of experience in the industry, I understood the challenges that she and her fellow artists were facing - attracting new clients, effectively managing existing clientele, and having the right tools to propel their business forward.
Although we launched just last year, Glambook has already received recognition from leading European investors and secured €500K funding at a €3.5M post-money valuation. I'm excited to share that as of today we have over 5,000 self-employed beauty professionals from 38 countries who have registered with the platform and are using our products.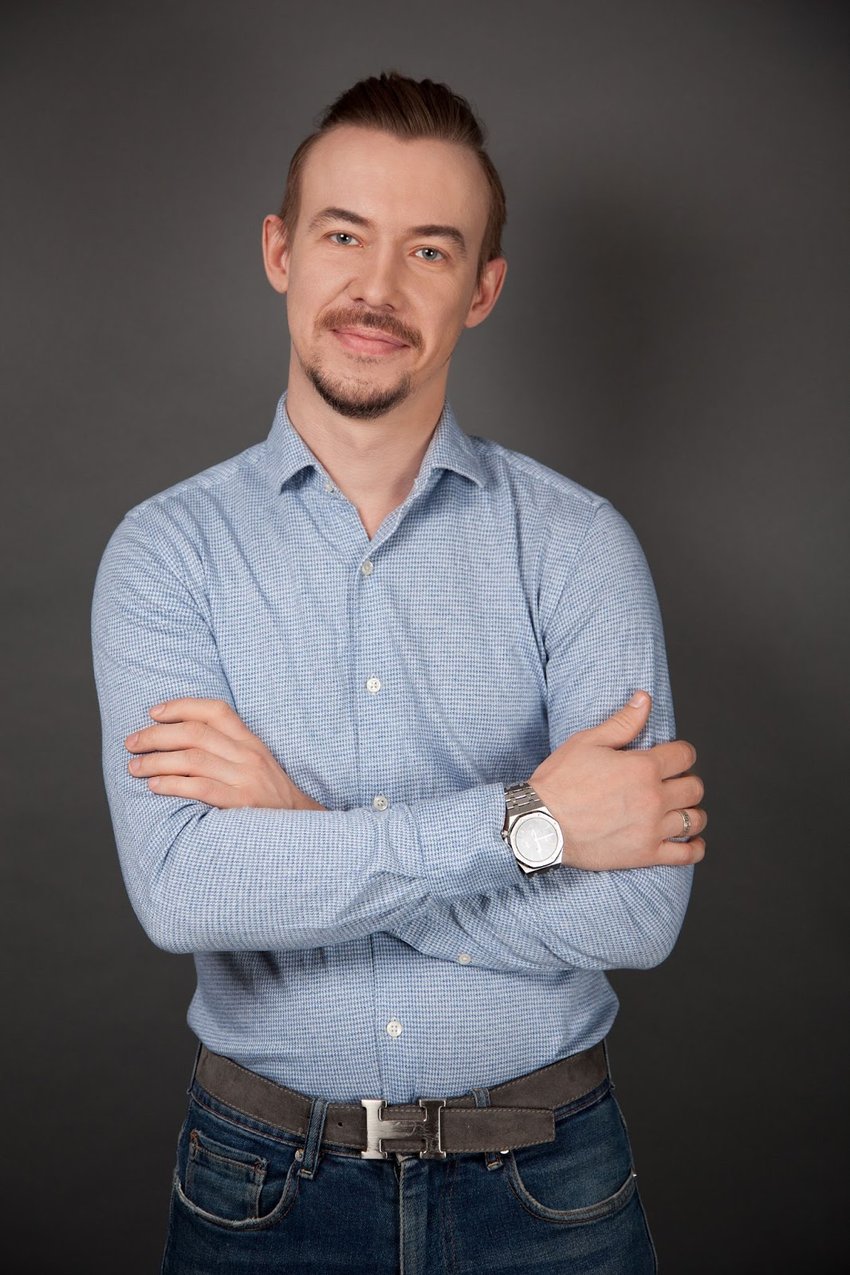 What's your backstory and how did you come up with the idea?
I launched my first business In 2008 and I went from an independent professional to an owner of an established digital agency. During my time at the agency, I've gained invaluable experience in building and promoting a broad spectrum of digital products. However, after more than a decade in business, I realized that I've been spending so much time and energy to build and grow products for other people, so it made me want to leverage my skills, experience, and knowledge in creating my own product. I sold the digital agency and started to think of building a product that would blend my expertise and the experience of my wife, a leading beauty professional.
Never imitate what your competitors are doing. What you see is their accomplishment, and this is only the tip of the iceberg. What you don't see is how they got there or why they did it that way, but this is the most important part.
As my wife has been developing as an independent beauty industry professional, I've been supporting her throughout her journey and was privy to the needs that she had and the challenges that she was going through in the beauty space. At one point, I realized that she wasn't the only one experiencing those challenges – it was an industry-wide issue and many other beauty services professionals were going through the same experience and had similar needs. We started to think about a product that would help her tackle these issues and that would eventually help other independent beauty service professionals. Together, we had the right expertise from both the beauty industry and the digital sides, and we had a clear vision of what beauty professionals may need to succeed and how to promote it. That's how Glambook was born.
At first, we were testing the product based on our personal expectations and experience, and later on, we started to collect feedback from beauty professionals in our network. To take it to the next level, we went to social media with polls, surveys, and other testing tactics to get proof of concept and ensure we were moving forward in the right direction, before the official product launch. That helped us design the product that was meeting and even exceeding the expectations of our potential users.
Take us through the process of designing, prototyping, and manufacturing your first product.
I remember when we just started to think about the app's interface, we mapped out all of the screens, and then we drew each screen and printed them all out. We cut them out manually, with scissors, and laid them out on the floor - tens of paper screens! - to match our initial map. That helped us test user experience and ensure that they could seamlessly move from one screen to the next. I like to think of it as our original MVP, for our personal use.
The next step was the launch of the iOS version of the app on the App Store and our first advertising and promotional tests to help us fine-tune the product. We've been collecting feedback, making tweaks, and releasing updates. We are still constantly making tweaks and updating the app to provide the best user experience.
While we have warm memories of cutting out the paper screens and I believe that was a valuable experience, we're now using modern technologies to drive the business forward. The two of my favorite digital tools are Figma - a vector graphics editing and prototyping tool, and Miro- a virtual collaboration platform.
If you'd like to test your concept, start with the most basic prototype before running into significant expenses. Once you see there's a demand, move quickly towards creating a working product, but do it gradually - start with the basics and launch an MVP, and then continue adding more advanced functionalities, implement feedback and keep in mind your goals and KPIs.
We've started with $150K of our money and this initial investment has helped us test our hypothesis quickly and move to build a more comprehensive product.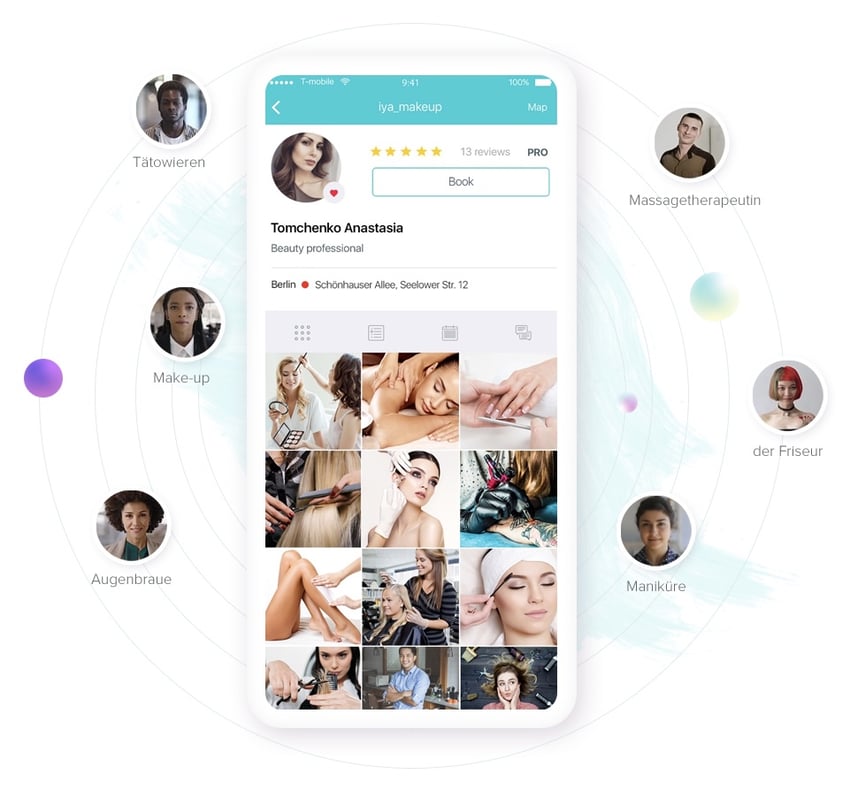 Describe the process of launching the business.
After more than a decade of experience in marketing a variety of products, including international markets, I had a good grasp on what tools, tactics, and channels will be the most impactful for us. I remember when we launched our pilot ad - it was very high quality, but for some reason, we weren't getting the desired outcome. Our team members were burning the midnight oil, launching new ads with high-quality enticing assets, but it didn't have any impact on conversion.
At some point, we were thinking of giving up and trying something else, but then I looked at the situation from a different perspective. We were a team of digital marketing and growth professionals, we had unparalleled expertise in paid social and analytics, we thoroughly researched our competition - it simply could not be true that we were not taking the right steps!
Our failures were our drivers to do more and try harder. And this can-do attitude and positive outlook helped us course-correct and started to bring strong results fairly quickly. In just one week, we slashed our cost per acquisition in 4, reducing it even further in the second week, and getting to the desired costs the following week. We cracked the code by putting in a lot of effort and testing multiple hypotheses.
Don't fall in love with your product. You need to be able to objectively evaluate its strengths and weaknesses.
To keep going in the right direction and bring in more results, we got external funding of €500K from Europe's leading investors. Luckily, we haven't experienced any financial challenges. The longer you wait to get the outside investment, the more complete your product should be, therefore, it's less risky for the investors meaning a higher market valuation.
Since launch, what has worked to attract and retain customers?
To test things out, we put together a list of over 15 channels to boost traffic to our site and app. They were all very different in terms of return on investment, costs, and speed of user acquisition. They included Facebook ads, YouTube, Google Ads, and some viral platforms, such as TikTok. In addition to paid tactics, we've been paying special attention to PR and identifying key partnerships to help us deliver our product to our target audience.
In any case, each channel should have its own lifecycle when it comes to user acquisition and costs associated with that.
The most important and the most scalable tactic for us was Facebook and Instagram ads. We were able to optimize our acquisition costs to be below industry standards and scale traffic while still maintaining high retention rates. That allowed us to develop a clear idea of our persona and fine-tune our targeting.
When developing a marketing strategy, you shouldn't forget about viral channels that help bring strong traffic without significant financial investment. However, while you may not be putting a lot of money into advertising through these channels, you need to be prepared to invest in creative thinking, ideas, and content development. Those channels can bring in a lot of traffic and grow your audience, contributing to the coveted growth curve.
How are you doing today and what does the future look like?
We decided to roll out the product globally instead of introducing it to each market at a time. During our testing phase in Europe, Turkey, and the US, it became clear to us that, despite the industry rules and common practice, acquisition costs and CPI don't depend on a geographic region or language.
We've secured the first sales of our subscription product in more than eight European countries. We're in the growth stage, consistently re-investing into marketing efforts to incentivize more sales, so we're not profitable just yet.
Given our growth pace, we have the capacity to attract more than 500 new independent beauty professionals every day, without increasing our acquisition costs.
In the near future, we're looking to expand our efforts in bringing even more client traffic to bring more value to our subscribers and process more transactions through the platform.
Through starting the business, have you learned anything particularly helpful or advantageous?
You need to understand your product and your audience really well. It's also helpful to have experience in or a partner with expertise in marketing as this is one of the most costly and labor-intensive areas of business.
One of the most valuable pieces of advice for me is - never imitate what your competitors are doing. What you see is their accomplishment, and this is only the tip of the iceberg. What you don't see is how they got there or why they did it that way, but this is the most important part. Trying to emulate while focusing on the tip of the iceberg without fully understanding the big picture can lead to very different results.
To be a disruptor and break the rules, it's necessary to have a good grasp on how to do things by the book and understand why it was established that way. Become an expert in your product. The broader your expertise in all areas of the business, the better your odds are at building a successful company and achieving greater results.
What platform/tools do you use for your business?
Figma - a great tool for prototyping and producing interface animation
Miro - a great collaboration software that is perfect for teamwork and group discussions
Google Calendar - helps me keep all of my calls, meetings, and events in one place
Notion - a productivity tool that helps create systems for content and data management
For customer support and marketing, our go-to system is Intercom.
What have been the most influential books, podcasts, or other resources?
I read a lot of content from partners at Y Combinator and one of the most recent books that I've read was How to Get Rich (without getting lucky) by Naval Ravikant.
Advice for other entrepreneurs who want to get started or are just starting?
Don't fall in love with your product. You need to be able to objectively evaluate its strengths and weaknesses.
Test fast. Try to test as many hypotheses as possible in the shortest period of time – that will help you get ahead of your competition.
Feedback – be client-centric. Do polls, interviews, and find ways to understand why clients are buying your products or why they are leaving.
Develop a roadmap. Don't spread your attention, energy, and resources across too many areas at once.
Don't complicate. Start with something small. If it works, add more value and introduce additional features. Don't develop complex products to solve simple challenges.
If you want to make the impossible possible, do it together with those who don't know that this is impossible.
I think that startups who want to be successful should be quick on their feet, be flexible to the changes in the industry, and have an objective opinion of their product.
Are you looking to hire for certain positions right now?
At this time, we're fully staffed to support our existing business, however, we're working on our expansion to the UK and other key markets and will be looking at potential team expansion closer to the fall. We're planning to build a more robust product and marketing teams to help drive the business forward and achieve our goals in the new markets.
Where can we go to learn more?
If you have any questions or comments, drop a comment below!
-
Alex Tomchenko, Founder of Glambook
Want to start your own business?
Hey! 👋I'm Pat Walls, the founder of Starter Story.
We interview successful business owners and share the stories behind their business. By sharing these stories, we want to help you get started.
Interested in starting your own business? Join Starter Story Premium to get the greatest companion to starting and growing your business:
Connect + get advice from successful entrepreneurs
Step by step guides on how to start and grow
Exclusive and early access to the best case studies on the web
And much more!
PROMOTED
Did you know that brands using Klaviyo average a 95x ROI?
Email, SMS, and more — Klaviyo brings your marketing all together, fueling growth without burning through time and resources.
Deliver more relevant email and text messages — powered by your data. Klaviyo helps you turn one-time buyers into repeat customers with all the power of an enterprise solution and none of the complexity.
Join Brumate, Beardbrand, and the 265,000 other businesses using Klaviyo to grow their online sales.
Starter Story
Wanna see 52 business ideas you can start with less than $1,000?
Join our free weekly newsletter and get them right now.