How I Started A $6M/Year Background Check Software Business
Start A Background Check Software
Hello! Who are you and what business did you start?
Mike McCarty, Founder & CEO of Safe Hiring Solutions & SafeVisitor Solutions. We are a security technology company that provides comprehensive background checks for schools, ministries, volunteer organizations and corporations. Our company is constantly adapting and developing new solutions for the market. We launched SafeVisitor Solutions seven years ago and is one of the fastest growing visitor management systems in the U.S. because it incorporates background checks, volunteer and vendor management, biometrics, real-time arrest alerts and remote validation so you know who is entering your facilities.
Five years ago we launched Reflynk in response to clients struggling to obtain reference information on their employment or volunteer candidates. RefLynk is a text-based software that converts reference checking to to a mobile software solution.
In addition, we have launched a national security alliance with partners who provide integrated security solutions. Our national alliance brings together the top tier providers in safety and security.
We have more than 7,000 clients which has placed us on the Inc 5000 list the past five years as well as being awarded as the 16th fastest growing private company in Indianapolis region by the Indianapolis Business Journal.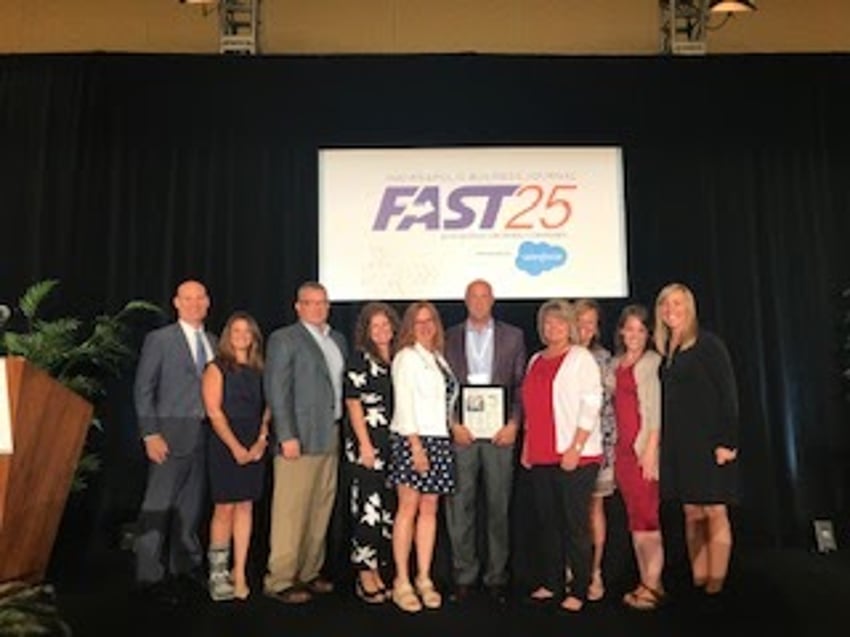 What's your backstory and how did you come up with the idea?
In 1994 I was a violent crime detective with the Metropolitan Police Department in Nashville, TN and helped develop and implement the largest domestic violence prevention program in the U.S. I left law enforcement in 1999 and started a violence prevention consulting firm to plant the Nashville model throughout the U.S. and Europe. I consulted with U.S. Department of Justice- Violence Against Women Office, U.S. Department of Defense, U.S. Homeland Security Federal Law Enforcement Training Center as well as numerous state attorney general offices and grassroot organizations.
It is easy to come up with ideas for a business. The big question is if someone is willing to pay for the ideas you have. Many young entrepreneurs need to invest in learning and market research.
When I was an advisory board member with the America Bar Association, I worked on a teen dating violence initiative after one of our schools was the lead story in the evening news because they had hired 2 sex offenders. Both sex offenders had passed the state required background check. This is what prompted me to research the problem and launch Safe Hiring Solutions as the solution for schools to flag sex offenders and keep them away from their students.
As a former violent crime detective, I understood the psychological profile behind violent offenders, such as sexual predators, and the lengths to which they would go to gain access to our children. My mission was to create a background screening product that would flag them, not hide them. Once completing that task, my next step was to work with schools to make sure they understood the problem at hand and were willing to pay for a solution.
Our first 100 clients were public and private schools. We now have more than 7,000 organizations across all markets as our clients.
I started Safe Hiring with what little money I had; my dad bought me a computer, and my father-in-law invested $500 so I could get incorporated.
Take us through the process of designing, prototyping, and manufacturing your first product.
Our initial research revealed that organizations were relying on either:
Government databases; or
Private background screening firms.
We discovered significant problems with each option.
Government
Schools, in particular, were using criminal records databases of the state police and the FBI. Though that may sound "good" and "official", the school that hired the 2 sex offenders was using these databases. A quick study found that when 10 sex offenders were entered into these databases, only 2 showed up. It's a small sample, but 80% failure rate with sexual predators. Why were these databases ineffective? The problem was that the state was relying upon the county courts to send their criminal convictions to the state and many were not. And many states restrict the data based on convictions or on certain levels of crimes.
The Sutherland Baptist Church Shooting two years ago illustrates the problems with government background checks. The shooter was able to pass an FBI background check and purchase a firearm because the Air Force had not sent his convictions to the FBI.
Private Screening Firms
The background screening industry is still a highly unregulated industry. Most of the compliancy is either from the federal Fair Credit Reporting Act or state-specific laws that dictate what adverse information can be reported and what consumer protections exist to dispute that information. The laws do NOT specify that a screening firm follows best practices. The majority of firms peddle cheap criminal database searches that are terribly incomplete.
We developed a background screening system built upon multiple checks and balances so that if one database fails we go directly to the courts of records.
Six years ago, a large client contacted us about managing not only background checks but the flow of visitors coming into their organization. We worked with two school districts to build SafeVisitor which is a comprehensive visitor and volunteer management system.
We developed a minimum viable product that allowed schools to screen visitors by scanning their government-issued ID while checking against sex offender databases and internal excluded parties and then print a self-expiring badge. We continue to develop SafeVisitor to integrate the best security solutions which include crisis management, biometrics, student information systems, and parent notification systems.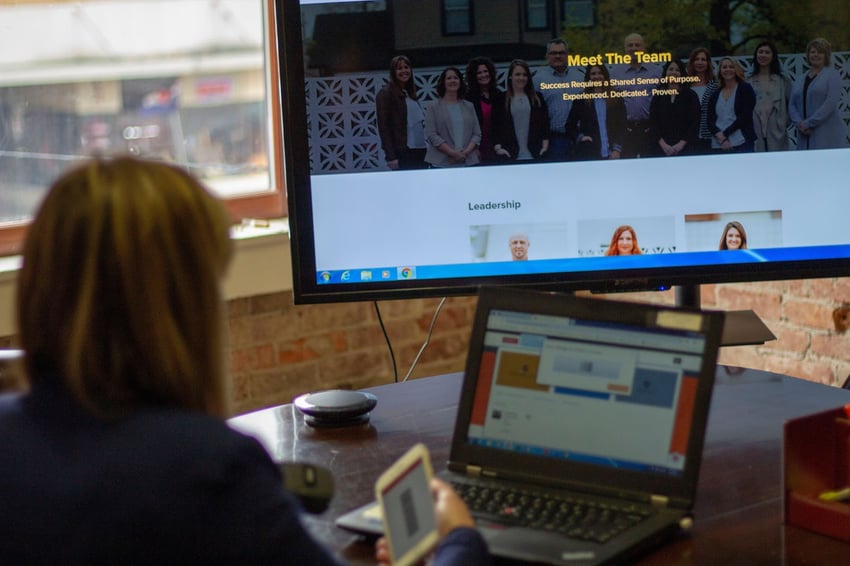 Describe the process of launching the business.
I spent 6 months researching the background screening industry before developing the software and documenting compliance requirements.
It was then that I approached a local school district that I had known for 25 years. We ran our background screening program side by side with their current process until we were confident that our process was not only ready but was already returning more data. Then we approached 10 local school districts. We spent about 18 months growing to 100 clients before we implemented a larger marketing and sales strategy.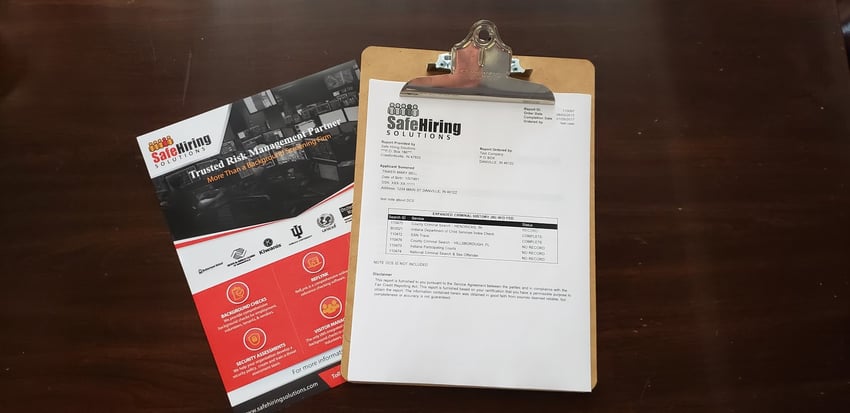 I was careful to not be driven by private investors because they would be focused on profit above product quality and would scale too quickly. This was important because a single mistake could get a student or staff member hurt! So, on a shoestring budget, I built the first website myself.
The first 12 months was a "season of Ramen" for me and my family. I was fortunate that I still had speaking engagement requests and this helped supplement our income as well as feed the capital we needed to start the business. Did I mention my wife was not working at this time as we had just had our second child? She thought my launch was interesting timing also!
I talk to young entrepreneurs all the time and encourage them not to avoid the "Ramen season." Our culture has created a "right now" appetite where we can find anything we want online or order from Amazon and have it delivered the same day. I think this mindset is often detrimental to entrepreneurs who can miss out on connecting with the business at a deep level by avoiding the sweat equity that goes into starting a business, as well as driving the business to sustained profitability.
Since launch, what has worked to attract and retain customers?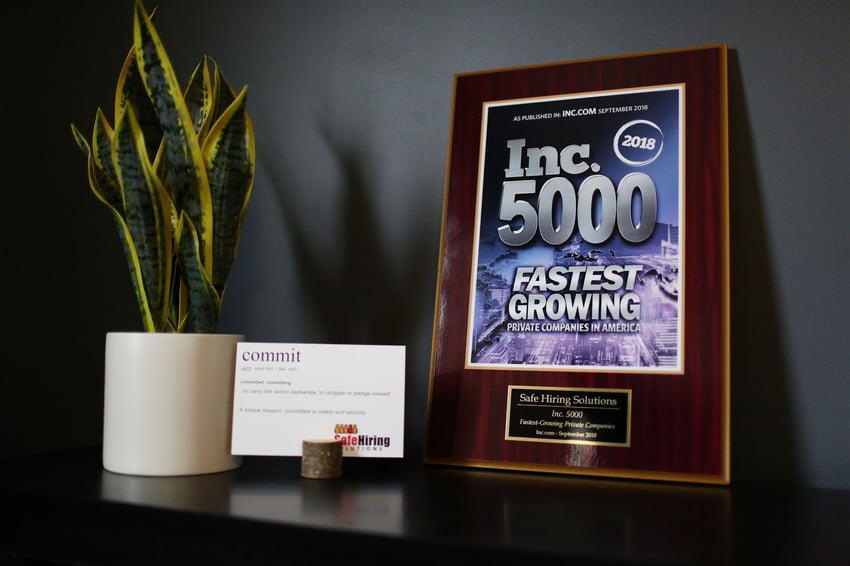 The first few years are critical in creating the foundation to support the growth of a business. As a privately funded company, I had to be careful that I did not chase the wrong types of clients too early.
We were introduced within the first year to a large international retailer that had the potential to take us from a few thousand in monthly profit to more than $20,000 a month in profit. I spent months working through what they needed, including some custom development options, and finally woke up one morning and realized that if I brought this customer on at this time, they would demand 99% of our effort and if they picked up shop and left in one or two years, my business would not sustain. So I had to step back and pass on the immediate cash infusion and focus on building the company organically rather than on large anchor clients. It was better for me to get 30 clients that would bring in $20K per month so losing one would not impact the business.
Our focus has been and still is on strategic partnerships. I did not have the cash to develop a large sales and marketing team so I focused my energy on partners like large insurance companies- Brotherhood Mutual Insurance, Mennonite Mutual Insurance, Wright Insurance- and group purchasing organizations that could help us reach potential clients. These organizations already had trusted relationships with our potential clients.
The challenge most startups face is creating cash flow. I was not interested in taking outside funding which would have allowed me to hire a sales team because I did not want to relinquish control of our vision. I strategically mapped out a long list of potential partners who were already working with the markets we were working with.
I focused initially on large, national insurance carriers who understood the risk of poor security since they were paying out claims monthly for misconduct committed by employees of their insured. Our approach was a "value add" for the insurance carriers. We provided discounted pricing for their insured and the insurance companies began promoting our services through their independent insurance agents across the U.S. It would have taken a large cash infusion and scaling a large sales team to reach this many prospects without strategic partnerships.
A startups barrier will also be experienced. Developing a small group of recognized brands is a great place to start. If you are a software company, give your software to them at a deeply discounted price. We call this an early adopter price because we need anchor clients. The brand of our anchor clients means more than the revenue they would generate. Display them on your website and it provides validation for who you are and what you do.
We continue to focus on partnerships today. I spend a significant part of each day meeting with influencers throughout the U.S. These influencers may be companies providing security services that complement what we do or they might be recently retired Secret Service, Navy Seals, FBI or law enforcement.
I might add, we also pride ourselves on our Customer Care -- word of mouth has been a huge success for us.
How are you doing today and what does the future look like?
We are profitable which has allowed us to continue to develop new SaaS products like SafeVisitor and ArrestAlert which are scaling very quickly and becoming profitable. We use a combination of email drip campaigns, national partnerships, webinars and education, and our consulting influencers to grow our different businesses.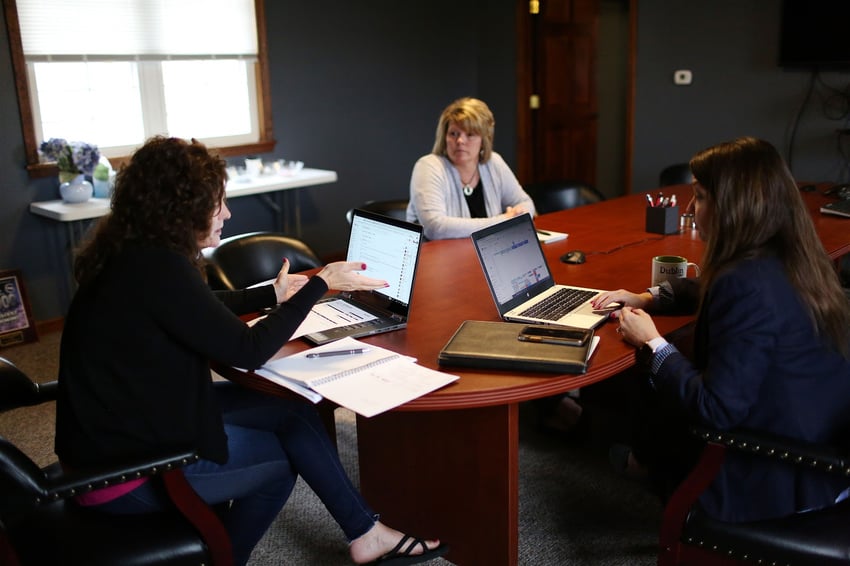 We occupy a security space that is driven by what is happening in our country- active shooter events, increasing violence in the workplace, etc. Our greatest challenge is being heard in an environment where violence dominates media and political discussions. The vast majority of the conversation is focused on reacting to violence and not preventing violence.
A highly influential company for former state education commissioners as well as liaisons from White House Administrations and the U.S. Department of Education have approached us to partner on a national program to address and prevent violence in schools. This is a testament to our work and what we have done.
Through starting the business, have you learned anything particularly helpful or advantageous?
One of our earliest lessons was how important it is to be involved in the political process both at the state and national levels. Policymakers rely heavily on local and national law enforcement to educate them on issues related to background checks and security.
Make sure you can focus and not be lead outside of your core mission and vision. Several years ago, a large opportunity presented itself which was similar but outside of our lane of experience. I spent more than a year being distracted away from or core mission and opportunities before I realized this!
The vast majority of law enforcement does not have training or experience in criminal record systems, security or prevention programs. Shortly after we became profitable, a highly respected legislator introduced a bill that would have cost us 50% of our business. This lead to contentious debates and testimony. The bill author leads a powerful committee on security, yet came out of a corporate career with no formalized training or experience in security. Our clients mobilized, reached out to their legislators and testified against the bill which resulted in this bill not being passed.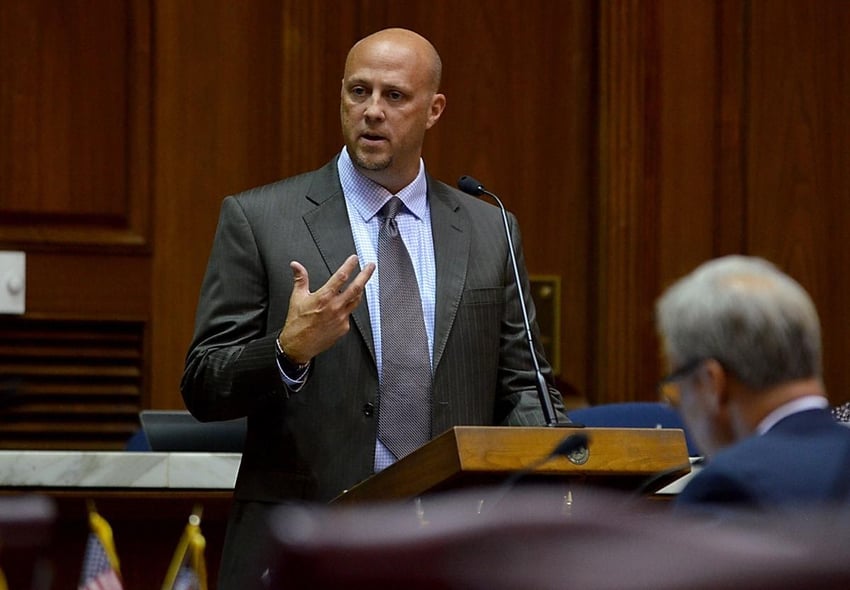 Another important lesson is to always be thinking 2 or 3 years down the road. However, make sure you can focus and not be lead outside of your core mission and vision. Several years ago, a large opportunity presented itself which was similar but outside of our lane of experience. I spent more than a year being distracted away from or core mission and opportunities before I realized this! I met with our leadership team and agreed to walk away and get back in our lane.
Legislation is one key area that is completely out of our control but that can have an impact on our business. We try to stay engaged and work through our national association to have a voice in legislation that can negatively impact our industry.
Also, a fast scaling company is always growing internally as well. There were employees that we hired in the first few years, both in operations and leadership positions, that were totally engaged when we were a small company of a dozen people but were no longer a good fit or in the right position to help us get to the next level. Having these hard conversations is never enjoyable but young founders should understand that it is important to recognize this or you can hurt the company.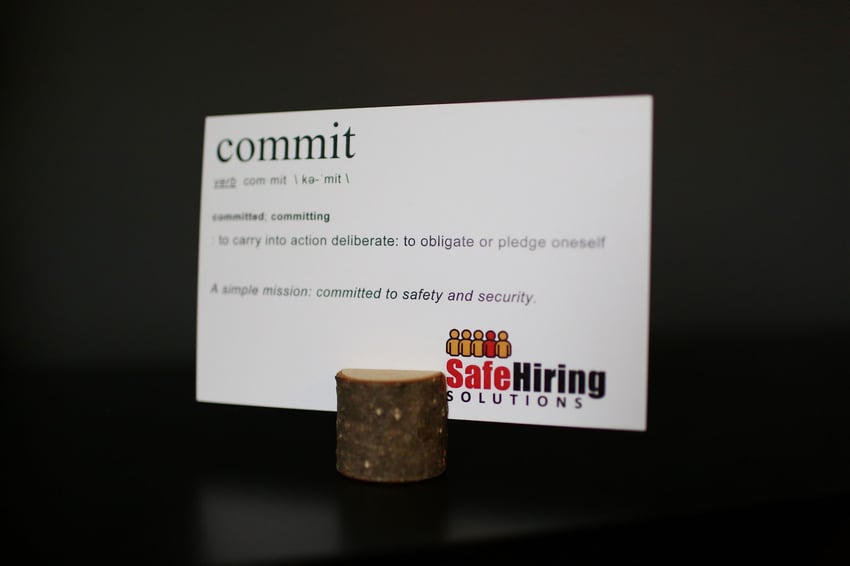 What platform/tools do you use for your business?
We use a myriad of tools for our business. We have developed several proprietary software systems that are our core competencies- Safe Hiring Solutions, SafeVisitor Solutions and RefLynk.
As the business began to scale quickly it was important to use 3rd party tools that can integrate and manage different processes. We are switching to Pipedrive as our CRM because of the complexity it offers in a simplistic user interface. We use BaseCamp to manage all of our projects and partnerships. We also use Jira to manage our development teams and drive the development calendars for our different software systems and mobile apps. We use Active Campaign for email drip campaigns.
What have been the most influential books, podcasts, or other resources?
I am a huge consumer of education and books. Recently, the following books have been critical to where our company is right now:
Advice for other entrepreneurs who want to get started or are just starting out?
It is easy to come up with ideas for a business. The big question is if someone is willing to pay for the ideas you have. Many young entrepreneurs need to invest in learning and market research. Are you trying to replicate what someone else is doing? The next Amazon? Or are you solving problems? I tell my teenage sons frequently, business is about solving problems. I focus on what problems a client or industry is facing and find solutions to those problems If the problem is large and they are willing to pay then it is the validation to move forward. Also, industries are constantly changing. Have you developed a better, faster, cheaper way of doing it? Think Uber or Lyft.
I routinely am sought out as a speaker or to lead a meeting. Yet, my most important skill when meeting with prospects is to listen. I may think I know what their problems are, but often I am close but not exactly correct. Listening opens up the door to truly understand their problems and frustrations so that we can work together to determine if this is something we can solve and they are willing to pay for.
Are you looking to hire for certain positions right now?
We have been hiring for all positions from operations to technology. We have learned that our best leaders are grown from within so unless they have specific technical skills like software development, we focus on building leaders and promoting. They understand all aspects of the company and can more easily buy into a larger vision.
The exception to this rule is also business development. If you are a high influencer then that may be a perfect fit for both of us.
Where can we go to learn more?
Please see our Social Media links below. We have a series of Blogs on both of our websites for SafeVisitor and Safe Hiring Solutions. We pride ourselves on our customer service and are happy to answer any questions. Mike can be reached at [email protected] and our team can be reached at [email protected].
If you have any questions or comments, drop a comment below!
-
Michael McCarty, Founder of Safe Hiring Solutions
Want to start your own business?
Hey! 👋I'm Pat Walls, the founder of Starter Story.
We interview successful business owners and share the stories behind their business. By sharing these stories, we want to help you get started.
Interested in starting your own business? Join Starter Story Premium to get the greatest companion to starting and growing your business:
Connect + get advice from successful entrepreneurs
Step by step guides on how to start and grow
Exclusive and early access to the best case studies on the web
And much more!
Starter Story
Wanna see 52 business ideas you can start with less than $1,000?
Join our free weekly newsletter and get them right now.