How To Create Product FAQs That Turn Prospects Into Customers
Result
Trust & Credibility
What Is A Product FAQ?
A product FAQ is a section on the product page that seeks to provide quick access to answers and information regarding the product. When visitors come to your online store, they click on the question, and answers appear below the question. You can add an unlimited number of questions and answers to each product page within the online store.
According to data, 88% of customers visit online stores prior to making a purchase.
Therefore, adding an FAQ section increases the chances of converting visitors to buying customers. Ideally, product FAQs reduce support queries, improve user experience, and provides quick access to information.
Product FAQ Key Takeaways
SEO-friendly product FAQ pages help drive traffic to your website
When writing product FAQs, incorporate key selling points
The product FAQs should include answers to questions that often go to the customer service desk
Keep your product FAQs pages updated as your business changes
Order FAQs from most common questions to least common questions
Use easy to understand language in your answers
Understanding How A Product FAQ Works
A product FAQ page simply answers questions that website visitors or store visitors ask often. Therefore, the online product FAQ page aims at reducing bounce rate and converting leads into customers.
Consider that if leads do not get responses to their questions, they fail to reach the purchase decision. Therefore, a product FAQ page is a multi-purpose resource that compliments your sales efforts.
Putting up a resourceful product FAQ page requires little upfront investment in terms of time and financial resources.
Why is the Product FAQ Page Important?
The benefits of including the Product FAQ page include:
Reduced phone calls and email requests
Improved customer experience since they do not wait for a response to emails and they do not need to call the customer care desk often
Provides quick access to information that customers need to make purchase decisions
Reduces the time employees would need to spend answering simple questions; so employees spend time on more productive activities
On-site SEO strategy hence increases online visibility on Google and other search engines
FAQs are prime candidates selected by Google as featured snippets
Establishes trust and increases conversion rate
Best Plugins For Product FAQs Page
Plugins provide an easy-to-use experience when it comes to including product FAQs on your website. Here are great examples of product FAQs plugins you can use on your online store.
Great Product FAQ Pages For Your Inspiration
See how these online stores designed their product FAQ Section.
1. Urban Ladder Creates Easy To Understand Product FAQ Page
Urban Ladder shows us a great example of how to include a product FAQ page.
The website's product FAQ page is text-based and provides an easy-to-read list of questions and answers. In fact, the answers are already displayed so you do not have to click on the question to find the answer.
Besides, the product FAQ page is placed on the product detail page so that customers do not spend time searching for answers.
This is a great idea of how to ensure easy to access product FAQ with easy-to-understand Q&As.
2. How Twitch TV Provides High-Level Customer Experience Through A Product FAQ page
Twitch TV is a live video streaming platform by Twitch interactive. Twitch wanted to provide a high-level customer experience, and one approach was to provide customers with a product FAQ page, where the customers could find responses to their frequently asked questions.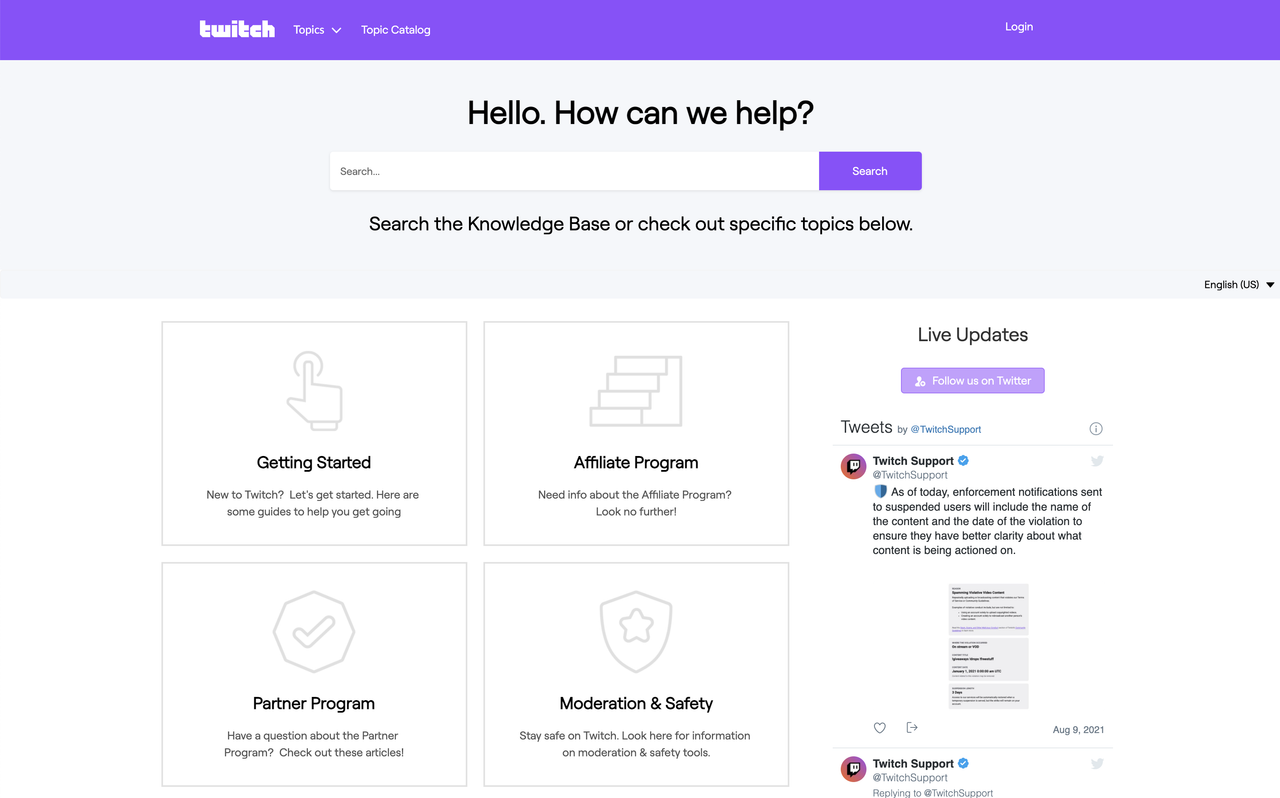 They designed an interactive and easy-to-use product FAQ page on their online store. The Q&A page is based on the questions sent to their customer support desk, and these questions are updated on a regular basis.
That way, Twitch TV has achieved its goal of a friendly and easy-to-use customer support desk.
3. This is how Bitmedia.io connects with clients regarding cases of interest, a product FAQ page
How bitmedia io Provides High-Level Customer Experience Through A Product FAQ page
BitMedia.io BitMedia.io is an Associate in Nursing AI-based Ad networking company launched in 2015. Bitmedia attracts a humongous one billion impressions monthly alongside over twenty million distinctive visits. Currently, 5,000 crypto-based websites square measure running over twenty,000 on Bitmedia. Bitmedia provides many targeting choices to advertisers, like geo, device, timing, and frequency. As for advertising models, they supply each CPM and CPC.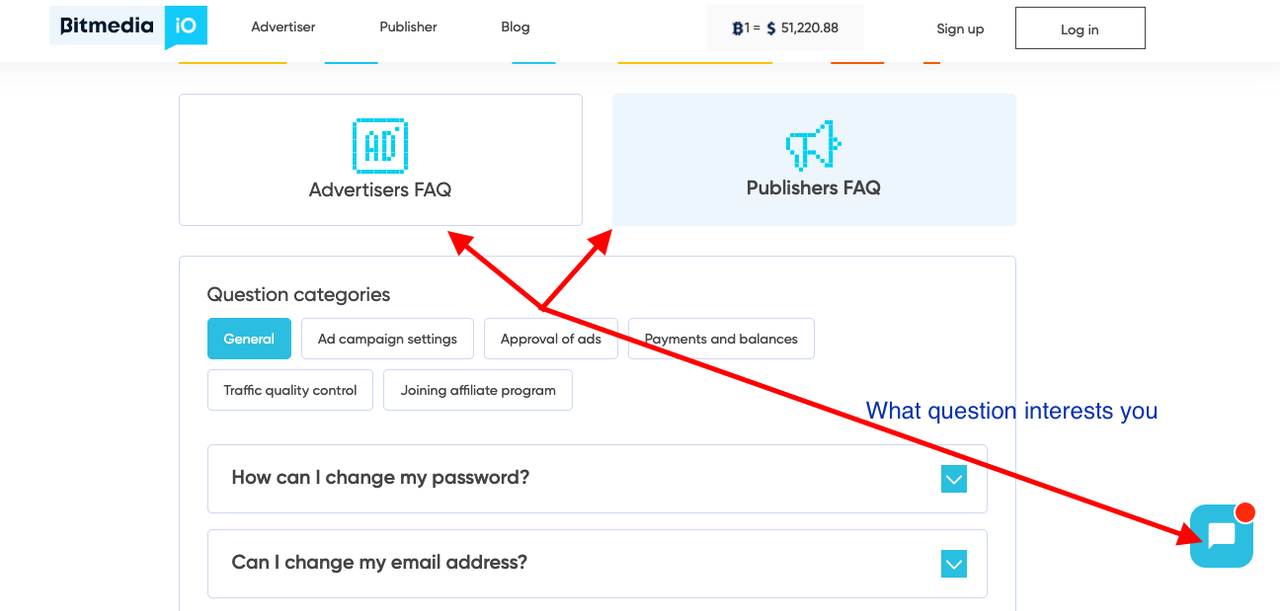 The Q&A page is based on questions posted to customer support and these questions are updated regularly.
Product FAQs Best Practices
Review all existing product collateral to identify blind spots and spark ideas.
Get your team involved in surfacing common product questions that come in through your various support channels.
Review FAQs regularly for accuracy and consistency
Update product FAQs as needed
Actively survey existing customers to discover issues they've faced.
Implement your FAQ with search functionality and intuitive categorization.
Constantly push prospects and customers to your FAQ pages post-launch and solicit follow-up.
Use plugins to setup product FAQs
Ultimate FAQ
A feature-rich and complete FAQ solution.
Businesses using Ultimate FAQ:
Heroic FAQs
Create Questions and Answers, group FAQs, reorder items with drag & drop ease. No more complicated management
Accordion FAQ
A friendly Q&A bot that brings a human in the loop when it is unable to help
Businesses using Accordion FAQ:
FAQ by Aheadworks
Product Questions And FAQ plugin for WooCommerce allows customers to leave product questions on product pages.
Businesses using FAQ by Aheadworks:
Want to find more ideas that make money?
Hey! 👋 I'm Pat Walls, the founder of Starter Story.
Get our 5-minute email newsletter packed with business ideas and money-making opportunities, backed by real-life case studies.
Join Starter Story
See exactly how online businesses get to millions in revenue
4,818 founder case studies
Access to our founder directory
Live events, courses and recordings
8,628 business ideas
$1M in software savings