Thank you Klaviyo for sponsoring Starter Story ❤️
Turn one-time buyers into repeat customers. Try the platform loved by 265,000 brands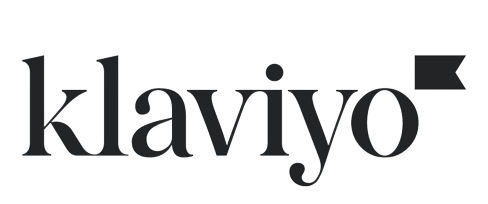 How To Create Strategic Partnerships And Grow Your Startup
•
Updated: July 3rd, 2022
How To Create Strategic Partnerships And Grow Your Startup
This article is a part of our encyclopedia, and is editable by you. Edit ➜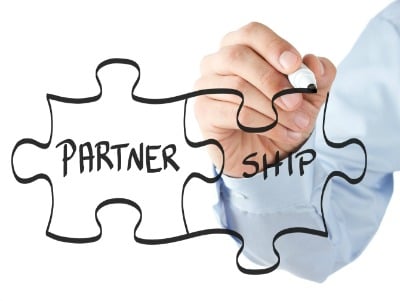 Result
Business Expansion
Cost Details
Business partnerships involve startup expenses and organizational costs. The costs vary based on type of business.
What Is A Partnership?
A partnership is a formal agreement between two or more entities to oversee business operations and share profits and liabilities.
Creating strategic partnerships with an existing business can be a huge win for a startup.
This is considering that a partnership creates a new slate of future options for your startup.
On the other side, pursuit of partnerships could suck up a ton of time, and bunch of resources, and fail to materialize.
Therefore, entrepreneurs need to do proper research and evaluate the possibilities of achieving success through partnerships.
Partnership Key Takeaways
Search for brands, businesses, or products that complement your business offerings
Find a partner with similar company values
Look to expand your network
Partner with small businesses and focus on pooling resources that bolster your ability to innovate and market
Understanding How Partnerships Work
Many entrepreneurs make the mistake of thinking they can do everything on their own. In reality, other businesses (even your competition) and members of your community can be a huge piece of your growth strategy.
When forming any type of partnership, a lot of energy and time can go into this. To ensure it's worth your while, dive deep into the vetting process and ask yourself (and them) the following questions:
What are your business's values and priorities?
Who are your customers? What matters most to them?
In what ways can we both bring value to each other's businesses? Cross promotions? Clout/credibility?
Should we do a trial run first to make sure this partnership works out before finalizing an agreement?
What will the agreement look like?
Once you have an idea as to what the ideal partnership agreement looks like, that's when the outreach begins (the hardest part)!
Here are some different ways you can meet other entrepreneurs and form partnerships:
Simply talk to other people in the industry. You'd be surprised as to how willing other entrepreneurs are to share their knowledge with you
Host an event: By inviting people to your event in your community and industry, you may be able to form partnerships and expand your clientele
Join a Facebook community: Nowadays, everything is online. A great way to meet other people is to become 'active' on a public forum or community
Use other social networks such as LinkedIn or Twitter to aid your outreach. This can be a very powerful tool if used properly.
Forming partnerships and building relationships within your community can be a very valuable tool, but it's important that you do your due diligence and avoid going in blind to any sort of partnership. This can save you months, if not years of time.
Real-World Examples of how Partnerships Work
1.N26 and TransferWise
German Neobank N26 is no stranger to the power of strategic partnerships.
The non-bank financial institution has partnered with the global technology leader in international payments transfer TransferWise

Through the partnership, with TransferWise](http://www.wise.com/) N26 customers can now make international money transfers in more than 3o currencies. Creating an easier money transfer experience with a clear transaction fee would not be possible without forming such a strategic partnership.
2. IBM and Galvanize
The partnership between IBM and Galvanize is another example of how businesses can build synergies by working together.
The partnership between IBM and Galvanize culminated in a new Machine Learning course that started to familiarize students with the IBM's suite of Watson APIs. The strategic partnership saw the two companies getting something out of it.
Galvanize capitalizes on the IBM Bluemix Cloud Platform to reach a wider audience. On the other side, IBM takes advantage of Galvanizes data science and developer curriculums and a deep community of students, startups, and instructors.
How To Form A Business Partnership
Determine your requirements and clarify what each side needs to deliver upfront
Set terms and consider every possible condition from the beginning
Be prepared to nurture relationships and work well together
Explore new opportunities
Make sure your entire team is involved
Partnerships are often tricky to establish and maintain. However, some are extremely successful. Use different social networks such as LinkedIn or Twitter to aid your outreach, and find the best partnership opportunities.
LinkedIn
A business- and employment-oriented social networking service that operates via websites and mobile apps.
Businesses using LinkedIn:
551 successful businesses are using LinkedIn ➜
Twitter
An online news and social networking service where users post and interact with messages, known as tweets.
Businesses using Twitter:
1150 successful businesses are using Twitter ➜
Facebook
American online social media and social networking service company based in Menlo Park, California.
Businesses using Facebook:
815 successful businesses are using Facebook ➜
Contributors
Contributors to this article:
Pat Walls, Founder @ Starter Story
Samantha Walls, Head Of Content @ Starter Story
David Gitonga, Writer @ Starter Story
Discover the best strategies of successful business owners
Join our newsletter and receive our handcrafted recap with the best insights shared by founders in Starter Story each week.
Useful, convenient, and free:
PROMOTED
Did you know that brands using Klaviyo average a 95x ROI?
Email, SMS, and more — Klaviyo brings your marketing all together, fueling growth without burning through time and resources.
Deliver more relevant email and text messages — powered by your data. Klaviyo helps you turn one-time buyers into repeat customers with all the power of an enterprise solution and none of the complexity.
Join Brumate, Beardbrand, and the 265,000 other businesses using Klaviyo to grow their online sales.
Starter Story
Wanna see 52 business ideas you can start with less than $1,000?
Join our free weekly newsletter and get them right now.