On Starting An Online Doula Service
•
Published: October 3rd, 2020
Hello! Who are you and what business did you start?
Hello! I'm Jessica Glendinning and I am the creator of Your Virtual Doula. Your Virtual Doula provides parents-to-be with knowledge and emotional support during pregnancy, throughout labor and delivery, and postpartum through phone, text, and email.
It is invaluable for families on tighter budgets, those living in rural areas who find it difficult to get a traditional in-person doula, and families who do not want someone present at delivery but need informational and emotional support during pregnancy. Your Virtual Doula has been essential for families during the recent Covid-19 restrictions on individuals permitted into hospitals and the unfortunate lack of conventional childbirth education classes.
Your Virtual Doula offers two standard packages for clients who are expecting and one package for those with newborn infants. Clients are, however, able to create their customized packages based on their specific needs.
In addition to this, Your Virtual Doula offers the course of a virtual service for those interested in adding virtual services to their existing business. Due in part to Covid-19 and the necessity to move to all things virtual, the company has had a 67% increase in social media traffic and the client base has doubled since the beginning of 2020.
Although many birthing professionals are currently attempting to hastily add virtual services for their clients out of sheer necessity, Your Virtual Doula has pioneered this business, constructing a foundation of effective and high-quality virtual doula services.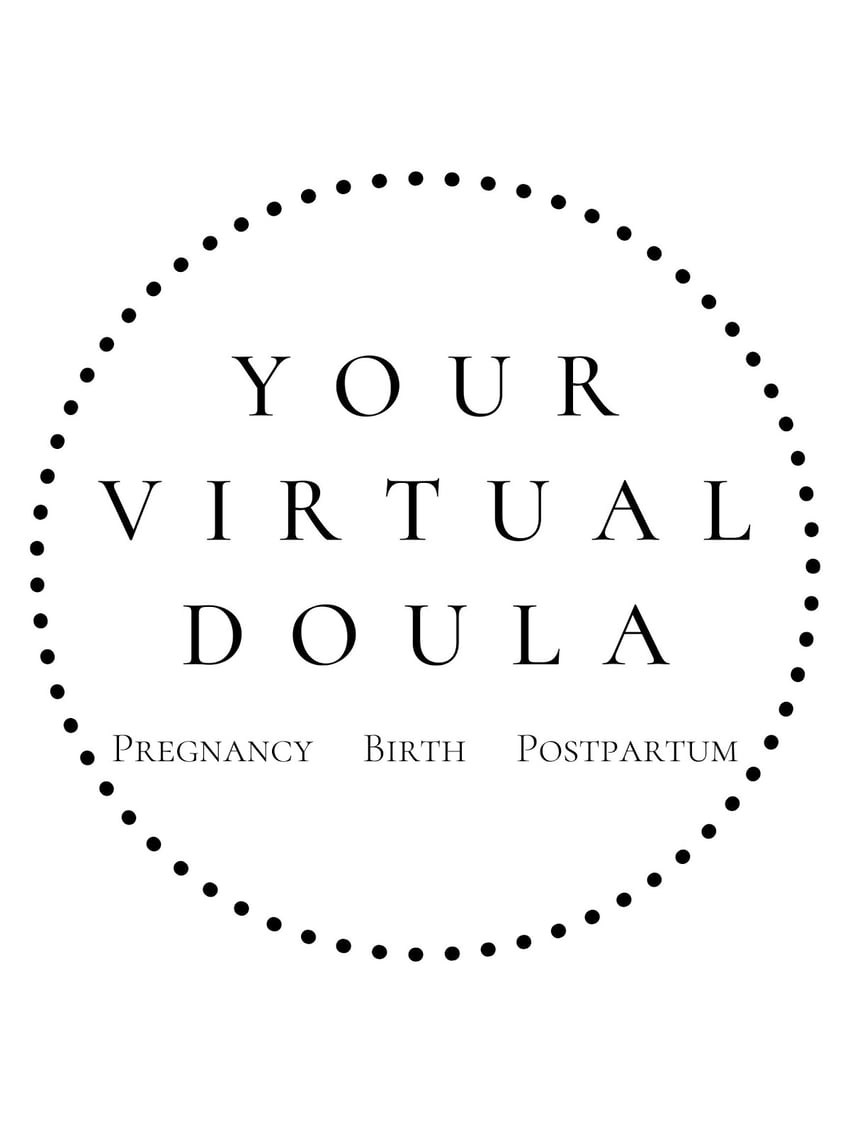 What's your backstory and how did you come up with the idea?
I am a CAPPA trained Doula and I work in Labor and Delivery at a hospital in South Carolina. I put aside my Marketing and Human Resource Management degrees from USC to become a Doula after the birth of my first child in 2013.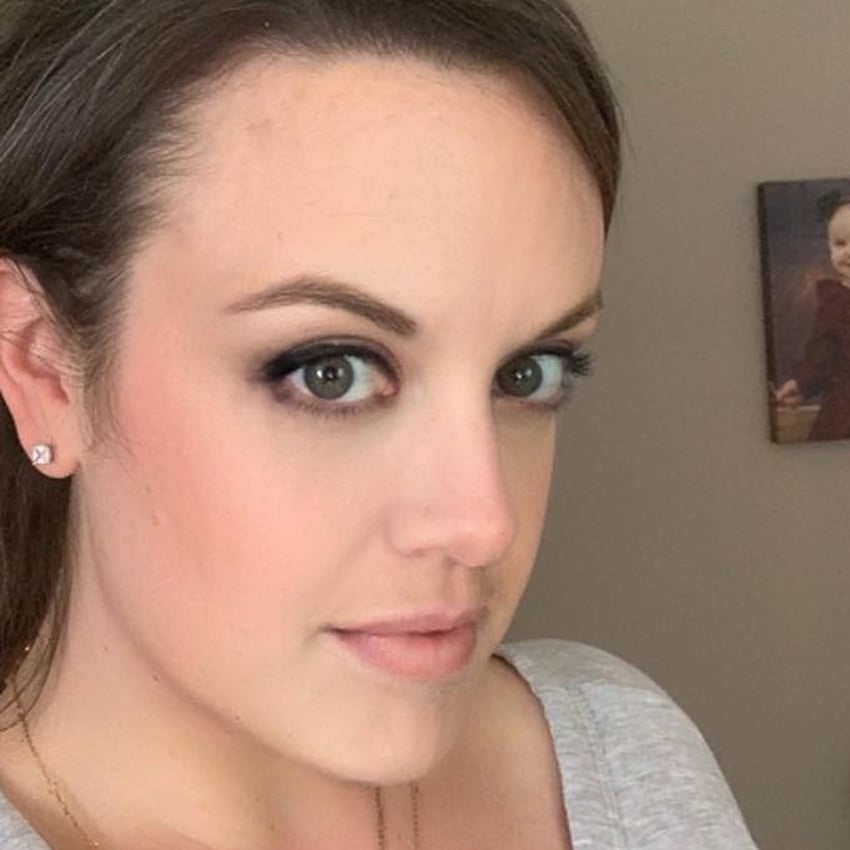 I found the subject matter of pregnancy and birth fascinating and loved the doula I had in my birth. I knew this was my calling and immediately jumped into the role. I had to temporarily step away from my hospital position during my twin pregnancy in 2018.
The physical difficulty of carrying twins kept me essentially bed-bound for months. In this time of great mental and physical struggle, I had friends around the country asking for my help with their impending deliveries to motivate me. I knew that even from my little bedroom in Elgin, South Carolina, and heavily pregnant with two babies, I could still be there to help guide and encourage them. This consistent desire to help women and families, even if from a distance, led to the creation of Your Virtual Doula.
Nationally there has been a rise in the demand for the services doulas provide, yet, doulas have not been able to expand their business outside of their 50-mile radius. These location restrictions along with the average cost of $1,200 (not covered by medical insurance) have left a huge segment of women feeling alone and without options.
As a doula, my passion is to assist in educating and supporting pregnant women and their families in any way. I strongly believe that every woman should be allowed to make informed decisions about her body, birth, and baby alongside professionals that will respect and support her.
However, this is unfortunately not the reality for many women. By transitioning traditional doula services to a virtual platform, some of the holes in maternity care can be filled and more women can launch into motherhood feeling prepared and empowered.
Take us through the process of designing, prototyping, and manufacturing your first product.
Creating Your Virtual Doula was primarily about designing packages that would best serve my clients and navigating the ins and outs of a wholly virtual business. Before building any part of this business I sought out a test client to work for free of charge.
I would highly recommend in-person conventions and/or expos to anyone starting their own business but especially if it is an online business. Having an exclusively virtual business can sometimes cause neglect in one's ability to sell person to person.
I worked with a wonderful couple from 34 weeks pregnant until 2 weeks postpartum. I took diligent notes as we went along in the process to see what worked and what did not. But the most valuable part of the practice was a questionnaire I provided to them afterward. Because I worked for free, they were sure to be very thorough in their answers as this amounted, in their minds, to my payment.
Using the information obtained from my test clients, the standard contracts and policies of both DONA and CAPPA, and my own working doula experience, I was able to create a detailed layout of how Your Virtual Doula would need to function to best serve future clients. Much of the process involved researching and comparing various e-signature companies and online payment processors to determine which would best suit a widespread clientele.
The more laborious task was in the writing of the virtual contracts necessary for any future business relationships. I was able to use some standard template contracts utilized by DONA and CAPPA doulas everywhere and make adjustments needed for the virtual services. For example, establishing the obligations and limitations of the virtual doula, including response time and contact availability to the client.
Upon completion of the client onboarding process, creation of virtual contracts, and designing service packages, it was time to create the company website. The creation of the website was done through Wix.com and the bulk of Your Virtual Doula's startup costs was in the purchasing of the domain. Having had Directed Studies in graphic design and advertising in college, I felt comfortable in designing my website, logo, and business cards. This was another area in which I could save, and the only other money spent in the beginning was in printing.
Describe the process of launching the business.
Your Virtual Doula officially launched in April 2019. The specific launch strategy centered around social media and word of mouth. In addition to the company website, I created a company Facebook page and Instagram account. I chose not to utilize Twitter as I felt it would not benefit the company. For the Instagram account, I made certain to have several posts ready for before the launch to ensure consistency at the start. After publishing the website and promoting it through each of the social media outlets, I focused on Search Engine Optimization.
After the initial launch of Your Virtual Doula, it took approximately 7 months before there was a significant website and social media traffic. This increase was in part due to Your Virtual Doula's attendance at various birth expos. Here there were incentives for participants to follow Your Virtual Doula on social media and provide email addresses. Overall the biggest lesson I learned from the launch was to prepare as best you can, but be okay with a certain level of improvisation as you sell and evolve your business.
Since launch, what has worked to attract and retain customers?
The primary tools used to attract clients have been social media, SEO, and word of mouth, especially via conventions/expos. Using social media platforms assisted in driving new audiences to the company website. It also allowed me to simply serve my followers in freely providing information about pregnancy and birth, and encouragement in the difficulties of all stages of motherhood. I have learned that it is important to have a presence across several social media outlets as clients may contact you in many different ways across the internet.
You must go into the birth of your business anticipating that good things take time. Time should not be feared, as those businesses that boom quickly tend to fizzle out just as rapidly.
The principal way I improved and currently manage my website's Search Engine Optimization is through Wix.com. I have been thoroughly impressed with their SEO tools and step-by-step tutorials. And I have seen the fruits of my labor as nearly all of Your Virtual Doula's clientele encountered the website through a simple Google search. This step cannot be overlooked as Google handles approximately 3.8 million searches a minute!
The expos were a great place to interact with people, discuss the ins and outs of the business, and gain first-hand knowledge of the competition. I would highly recommend in-person conventions and/or expos to anyone starting their own business but especially if it is an online business. Having an exclusively virtual business can sometimes cause neglect in one's ability to sell person to person. Overall the biggest lesson I learned from the launch was to prepare as best you can, but be okay with a certain level of improvisation as you sell and evolve your business.
How are you doing today and what does the future look like?
Today, Your Virtual Doula is doing well. The company is profitable and working hard to provide necessary care to expectant mothers in this very strange and scary time. It is clear that now more than ever, women are seeking to find assistance virtually as so many other traditional avenues have been closed to them for the foreseeable future.
But the majority of Your Virtual Doula's clients have been other doulas and birthing companies purchasing the Virtual Services Course online. The urgent need to transition away from in-person services has left many scrambling to navigate the nuances of a virtual business. The feedback from those who have completed the course has been very positive.
The short term goals for the company are to participate in another Expo (this one virtual due to Covid-19) in October and to prepare the current clients for their impending births later in the year. The long term goals for Your Virtual Doula would be to expand the number of doulas able to service virtual clients within the company. With the hope of future growth, there would inevitably come a time that I alone would not be able to handle every client.
I love the prospect of women having several options of virtual doulas to choose from that could ideally speak their language, live in their country or region, and directly speak to their life experience.
All in all, my vision is to expand Your Virtual Doula to any pregnant woman anywhere in the world and collectively improve how we prepare and care for expectant parents.
Through starting the business, have you learned anything particularly helpful or advantageous?
In drafting the virtual contracts I was able to firmly grasp how vital it is to protect oneself and company. My personality tends towards optimism, so having to envision every worst-case scenario for the contracts was difficult but necessary. My clients see that I have done my due diligence and readily put their trust in me knowing they are protected and cared for.
My biggest missed opportunity was not being more aggressive with social media when the pandemic initially hit. It created the perfect situation for my business to thrive, but the struggle of working at a hospital, managing my household, and transitioning my son to at-home learning left me with little time.
I do believe that Covid-19 has driven more clientele to Your Virtual Doula which was nothing more than luck and timing. When I launched this business in 2019 I would have never expected things to change so much the following year. My mission was to simply fill in the gaps of maternity care that so many women continued to fall through. But virtual doula services have instead become a necessity for so many women everywhere.
I do trust that one day life will return to normal and I know that Your Virtual Doula can and will continue to prosper. It is obvious that technology and the trend of virtual services is not slowing, and the younger generations increasingly rely on it for every aspect of their lives. I feel that Your Virtual Doula can continue to be there to educate and support new mothers superbly in this digital age.
What platform/tools do you use for your business?
As previously stated, I used Wix to create my business website and currently use it to manage my SEO. The social media platforms I apply to Your Virtual Doula are Facebook and Instagram. For the receiving of online payments, sending out invoices, and recording receipts I utilize PayPal. And for obtaining and recording E-signatures on virtual contracts I prefer to work with HelloSign.
All of my communication with clients is done virtually so I work across a wide range of communication platforms according to what is preferred for each individual. I tend to conduct my initial 'get to know me' meetings over Zoom. However, once a client signs a contract with Your Virtual Doula they have access to my phone number and often use FaceTime throughout.
What have been the most influential books, podcasts, or other resources?
The Goal Digger Podcast with Jenna Kutcher was very motivating to me in the creation of Your Virtual Doula. Jenna Kutcher provides such wonderful advice for entrepreneurs, and it is often far more granular than other business gurus. Her social media strategies, productivity tips, and inspirational stories set me on a well-lit path to starting this business.
Rachel Hollis truly inspired me to move forward in creating Your Virtual Doula. She is an amazingly talented motivational speaker and her podcast, RISE podcast, was genuinely constructive with so many personal stories and detailed advice for business owners. She has a way of kicking your butt into action while making you feel very supported by a community of other entrepreneurs.
Advice for other entrepreneurs who want to get started or are just starting?
My main thread of advice for entrepreneurs is to play the long game. You must go into the birth of your business anticipating that good things take time. Time should not be feared, as those businesses that boom quickly tends to fizzle out just as rapidly.
Speaking directly to women who are raising families while simultaneously working to create their businesses; give yourself the grace you would so quickly give to a friend. So many questions about whether women can have it all in regards to family and business, and I sincerely believe the answer is yes, however, not all in the same season.
The life of a mother ebbs and flows and it is okay to allow your business to do the same. After all, isn't that part of the beauty in owning your own business?
Are you looking to hire for certain positions right now?
I am not looking to hire any positions right now but I do hope to add doulas to the Your Virtual Doula roster in the future. I would however love to consider someone else to manage social media unpaid for the experience.
Where can we go to learn more?
If you have any questions or comments, drop a comment below!
Thanks for inviting me to be a part of Starter Story! I enjoyed the glance back to the beginning of the entrepreneurial process.
-
Jessica Glendinning, Founder of Your Virtual Doula
Your Virtual Doula has provided an update on their business!
8 months ago, we followed up with Your Virtual Doula to see how they've been doing since we published this article.
Want to find more ideas that make money?
Hey! 👋 I'm Pat Walls, the founder of Starter Story.
Get our 5-minute email newsletter packed with business ideas and money-making opportunities, backed by real-life case studies.