On Creating A Unique Body Jewellery Line
•
Published: April 26th, 2020
On Creating A Unique Body Jewellery Line
Hi, I am Lisa McDonald and I have created a unique Jewellery line that I sell worldwide. We specialize in metal bras, these have been our best sellers. With many different designs, we cater to the modern woman who is not afraid to wear something different.
Our customers are made up of younger girls who wear them for festivals but also to women of all ages who are not afraid to show a little skin. Our designs are classy whilst being a little cheeky. Starting out at a local fashion market, we expanded very quickly to the international markets via our presence on Instagram and being discovered by some big international shops and influencers.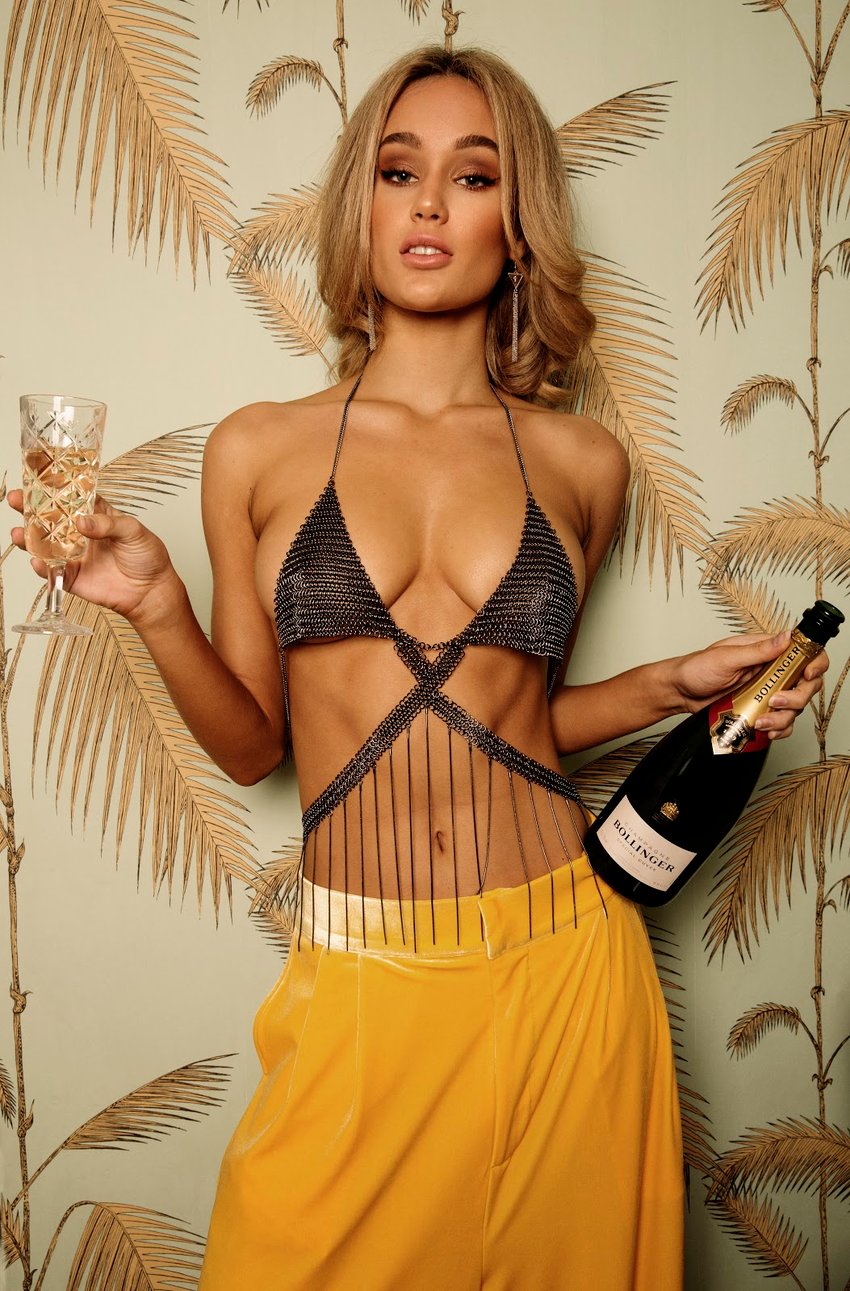 What's your backstory and how did you get into entrepreneurship?
I have worked in many different industries. Traveling the world when I was a backpacker and working in many amazing places, like a dive assistant on the Great barrier Reef!, then after traveling to a corporate job in IT&T sales. Lots of fun in all of them but nothing like the passion you feel for your own business.T
My first ideas came about when I got an obsession with headpieces, there was none around to buy so I made a heap of them and took them to the markets. I sold the whole table I made on the first day. That was very inspiring and I continued to look at what was not readily available and what I could make. We then moved on to some amazing new pieces including anklets, more body jewellery, and the metal bras. All of it was very well received and that's when I realized things were getting big and I could no longer make all of the pieces myself.
My career was lots of fun but exhausting, I got to travel a lot overseas in the corporate world. Very stable and long working hours with massive targets I had to achieve. Once I got married and had my first baby, I was still working a corporate job from home. My husband was also working a big corporate career and we decided that I would take some time off to look after the family and have baby number 2. Once that was done and we settled into family life, I wanted to do something but not have to go back to the corporate world. My husband encouraged me to do something I loved and this became Grace Bijoux.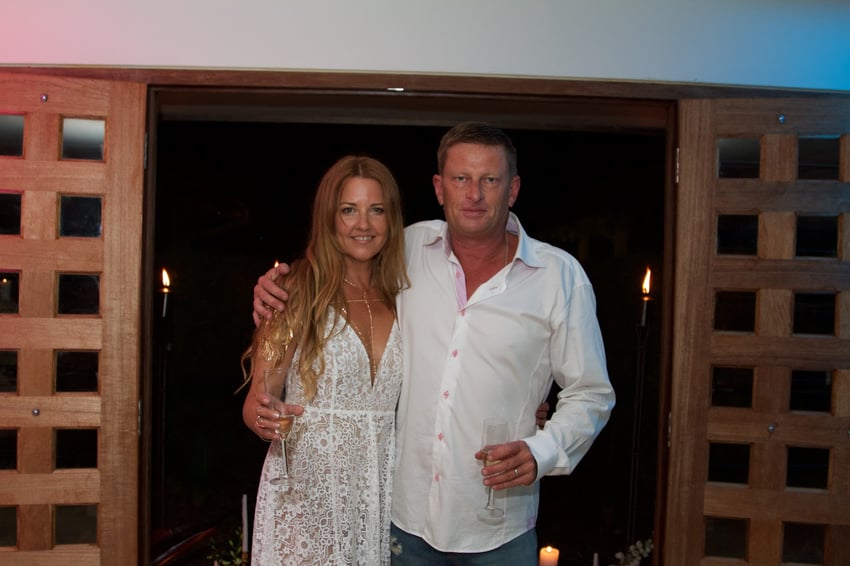 Take us through your entrepreneurial journey. How did you go from day 1 to today?
After my successful career in corporate and having babies, I took myself off to do a silversmithing course. I loved this creativity and thoroughly enjoyed it but I did realize the amount of work that was required to make money with this. The time to make versus the price point was a lot of difference. With that, I decided to make costume jewellery.
Be sure to understand the competitive nature of your chosen passion and be good at it
I went out and purchased many different tools and pieces to start creating. I found so much joy with this and loved the creative side I was finding. Luckily so were my customers, I really tried to focus on what was not available and kept looking at different body parts and thinking what I could make. Born from this were the leg chains, bras, and many other pieces other labels were not making.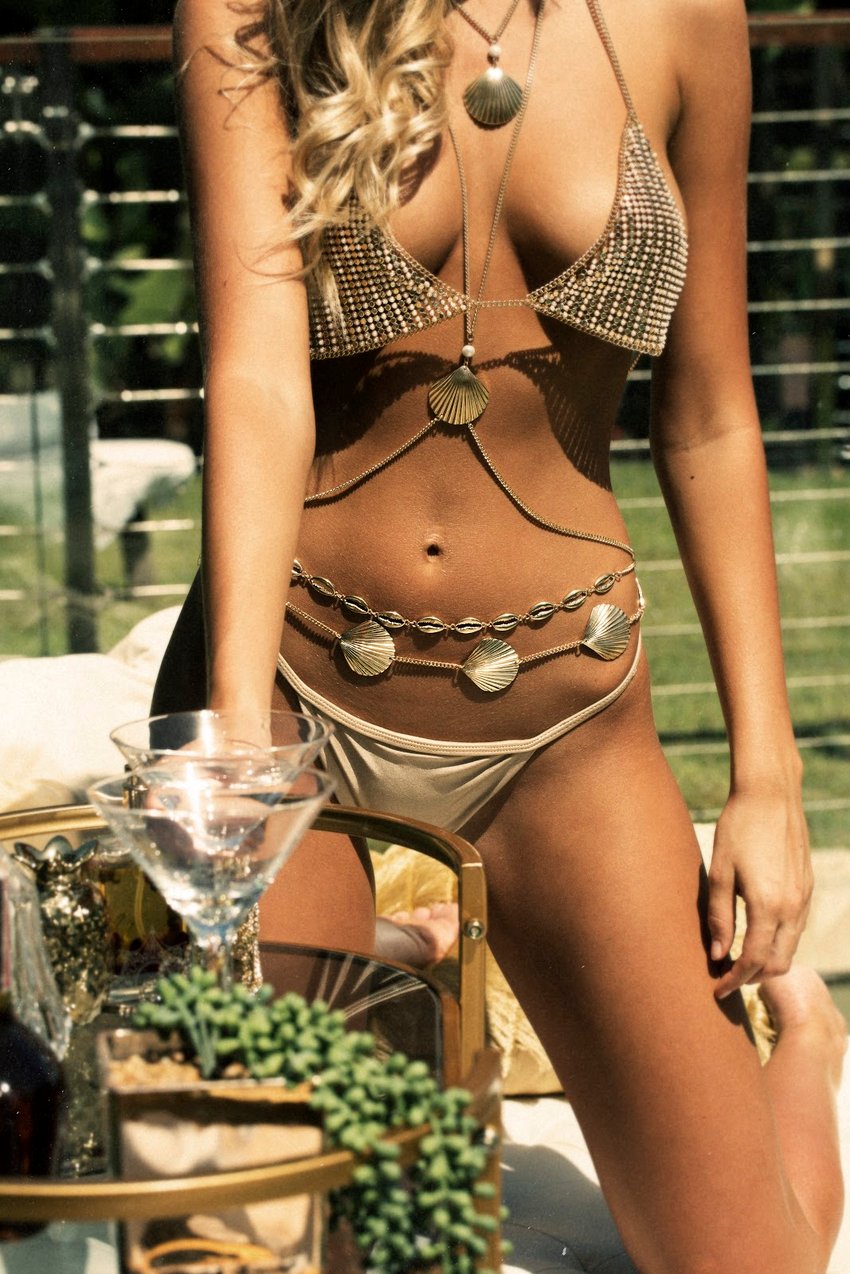 How are you doing today and what does the future look like?
The business has had some very big peaks over the course of the years and I have scaled the business to deal with ebbs and flows. Today during this crazy COVID19 times it's a little slower however we are still selling and seeing an increase in business. I have just restocked my best sellers and they are flying out the door. I have some new designs ready to go and will be creating a new line for summer.
Last year I was asked and paid to make an outfit for Beyonce. An email just popped into my inbox (!!!) and off we went. After some negotiation and their understanding that it was me making it and I could not make 12 back up dancer outfits in 2 weeks!, we settled that I would make 1 just for Beyonce. 2 weeks of pain and sore fingers, I sent off her custom design. Whilst it did not make it stage, we got pics of her backstage in it. I have had more communication with her team and hope that we can continue our relationship when things are back to normal!
Through starting the business, have you learned anything particularly helpful or advantageous?
Lots to be learned, good and bad. I learned quite early on that the influencer market is very oversaturated and a lot of them are not aligned with your business despite the pleas for free products. However, I did find some very good ones who are professional in this area and increased my business in a good way.
Also, I had an incident with my first order to a massive USA company. With my inexperience, I forgot to tick a box on the form and it got put into quarantine. For months they did not bother to look for it or pay me. I persisted relentlessly despite my error and after 3 months, found a person in the company who got someone to contact the relevant parties. I did hire my own investigator but when they went to sign the forms to let me look they got their own and in 2 days we had the goods. I handmade the entire order with 1 other worker, it took us 3 weeks to hand-make so I really wanted it to be successful. Luckily for me, they loved it and ordered many more products from me over the year and I even did some custom designs for them.
Trends also tend to change very often, with my business, I didn't really look at how this was tracking as I wanted to be the different one. This has always made us stand out from the rest.
What platform/tools do you use for your business?
Instagram is my most used platform. We started off in the really early days of Instagram, before all the horrible algorithms and paid advertising. During those early times, the natural growth that we amassed was by far greater than any other platform could do. Now with all of their paid ads and algorithms, the growth is not the same but thankfully we got in early. We continue to grow but at a much less rate.
I have a shipping system which when implemented was a lifesaver. We were handwriting each order and it was chaos. The system pulls all the info and is weight-based to pick up the correct weight. Therefore no more guessing on shipping price plus whatever was entered as an address was verified and it created shipping labels so no more writing for hours!
I also love Planoly, which allows me to get all the social media posts ready. This can be such a time-consuming job and I found this to be such an excellent tool.
What have been the most influential books, podcasts, or other resources?
For me, the best resources are things like Pinterest. It's like an encyclopedia of images and I love that it has a lot of vintage pics and information also.
I also found that going through any vintage sales or stores are a great source of ideas. I made a complete glam collection out of reworked vintage pieces and the quality of the pieces and the colors are way more bold and amazing than newer pieces.
As a lover of all things old, I also based a lot of collections on things that influenced me over the years. My favorite pair of lightning bolt earrings I had when I was 15, I remade them bigger and a little different, they are still selling today, many years after I made them.
Advice for other entrepreneurs who want to get started or are just starting out?
Know your market, know your clients. Be sure to understand the competitive nature of your chosen passion and be good at it
Inspiration is fantastic and bringing old to new again but don't copy, or do something because everyone else is, that will not bring you the best success.
Where can we go to learn more?
Grace Bijoux and follow my insta @grace_bijoux, been entertaining on there since 2006!
-
Lisa McDonald, Founder of Grace Bijoux
Want to find more ideas that make money?
Hey! 👋 I'm Pat Walls, the founder of Starter Story.
Get our 5-minute email newsletter packed with business ideas and money-making opportunities, backed by real-life case studies.