Thank you Klaviyo for sponsoring Starter Story ❤️
Turn one-time buyers into repeat customers. Try the platform loved by 265,000 brands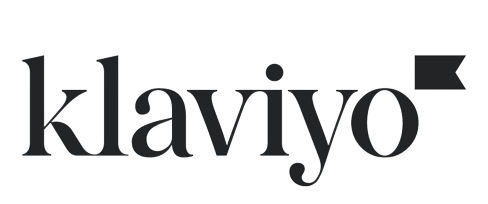 On Starting A DTC Lifestyle Brand And Growing Sales By 275%
On Starting A DTC Lifestyle Brand And Growing Sales By 275%
My name is Jeremiah Murray and I am the founder and president of Wolfgang Man & Beast. We are a lifestyle brand that sells premium, American-made pet products plus apparel and accessories for discerning humans. Before I became an entrepreneur my profession was as a graphic designer. I hold a Bachelor of Fine Arts degree (BFA) with an emphasis on graphic design and a minor in business marketing from Utah State University.
In 2019, Wolfgang's sales were in the single-digit-millions of dollars range. Year-to-date in 2020 we are up about 38% in direct sales and 109% in the wholesale channel, which is a bit behind where we had forecasted before the pandemic made its economic impact. Thanks to a refocus on our Amazon business, that channel has seen a miraculous 2,300% growth year-on-year! We feel blessed to be weathering the storm and still growing in these hard economic times.
We attribute the continued growth of Wolfgang, even with the various setbacks to the entire economy, to several key factors:
Our business is approximately 70% direct-to-consumer, so the lockdown has increased the time available for people to shop online. Add to that the fact that people have been home with their dogs…dogs who are demanding attention…and taking them on more walks than normal.
In a time when many companies have halted social media ad buys, our bid-based advertising channels have had much greater reach thanks to the decrease in competition, bringing more new eyes to our brand.
People may not be buying cars, and they can't travel for a vacation, but a $20 collar is not too extravagant. In other words, the pet industry is fairly downturn-proof.
Having contracted with Hinge Global in 2019, our Amazon business was cleaned up and in a strong inventory position when the COVID-19 pandemic took hold, and people were ordered to stay home…and shop from home. Wolfgang's business grew on the platform as Amazon became one of the places that maintained business-as-usual, with pet accessories having been declared "essential."
Our dog accessories are Made In the USA, and there has been increased interest in supporting companies who make the extra efforts to make their products domestically.
Wolfgang customers are loyal...many are even collectors of our market-leading and frequently updated products.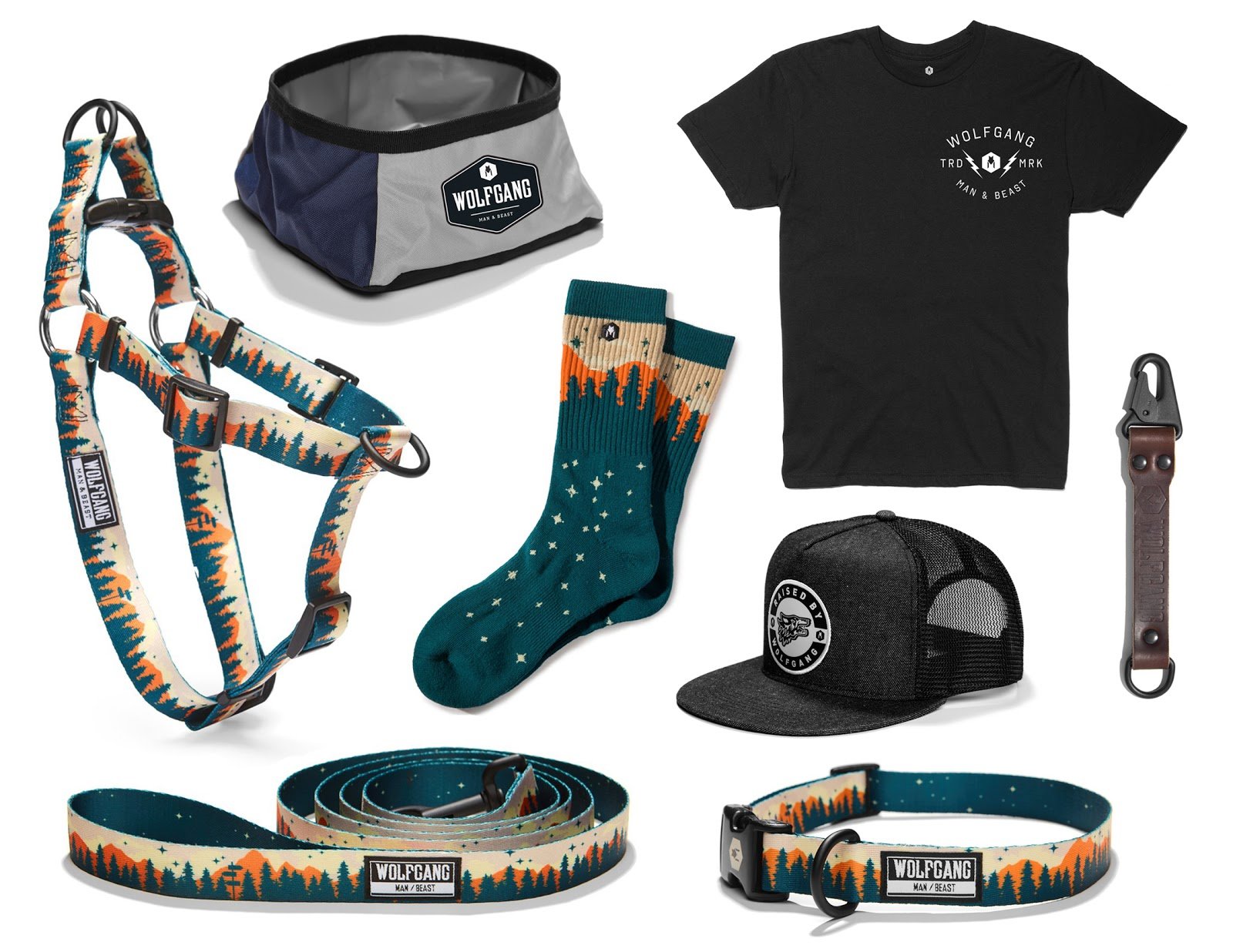 What's your backstory and how did you come up with the idea?
In 2012 I left a design agency in Salt Lake City to create my own freelance design agency, which I named Creative Regime. I had more time on my hands to think about what was missing in the market within the lifestyle and outdoor industries.
Being an entrepreneur is risky, but the rewards can be life-changing.
Around the same time, I decided to rescue a dog who was about to lose his home due to a military reassignment. I took in the puppy, a black lab mix, and named him Raider after my favorite football team.
I quickly realized how much had changed since I had my last dog. Dogs get much better food, more vet visits, and of course more gear like leashes, collars, harnesses, bowls, beds, and toys. As I searched for leashes and collars for Raider I found myself trying to choose between a bunch of solid-colored products, but nothing really stood out to me or matched my style. Being a graphic designer who had designed graphics on headphones for seven years at Skullcandy, a lightbulb went off in my head; there's a place for a graphics-driven, lifestyle pet brand.
I reached out to a couple of ex-Skullcandy colleagues to discuss my idea. One of those was Todd Finney, who had been in design and development at Skullcandy, and who previously ran product design and development teams at Nixon, Quiksilver, Clive, Salomon, and Airwalk. Another was Kevin Horsburgh, who, as an art director at Skullcandy, had been my boss. All three of us were working as consultants to all kinds of brands in consumer goods, consumer electronics, and streetwear spaces.
As we worked our day jobs, we'd make time to meet and discuss a lifestyle pet brand and what it would take to get it going. Based on our backgrounds, we knew that the product side of things would be the easy part for us. It was running a business, soup-to-nuts, where we lacked experience. We went for it anyway!
Take us through the process of designing, prototyping, and manufacturing your first product.
From the first days working on what would become Wolfgang, we knew we wanted to explore the idea of manufacturing our products in the USA, knowing that there were other brands in the space that did so. A great friend in the industry made an introduction to the factory that would become a great partner to us. Not knowing us from a can of paint, they somehow decided that they liked our pitch and decided to give us a chance.
Once we had a place to get things made, we set out to define what a compelling product line would look like. On the 'beast' side, we decided to focus on collars, leashes, and harnesses to start, while on the 'man' side we wanted t-shirts, hats, belts, and wallets to round out the Man & Beast offers.
Our process for developing new prints starts with discussions around what kinds of prints might be well-suited to the market, like patriotic themes, or tie-dye, etc.. Keeping an eye on trends and design culture places us in the forefront of the market while identifying customer profiles helps us to design to specific groups. It's easy to discuss the methodology, but teaching the design sensibilities is a bit more difficult. As mentioned before, this is our wheelhouse.
After print artwork is designed on paper, we send it to our webbing supplier to develop a strike-off. Once we get the color the way we want it, we approve the print so that it can be ordered by our factory for production. In the meantime, plenty of setups is taking place in the background to create the styles in the various systems that all need to talk to each other, from Shopify through the factory to our accounting software. Honestly, there's nothing easy about any of it and it takes focus to ensure that all the steps are complete. Forecasting performance on the SKU level is possibly the most challenging part of the entire process, and is done in part by data analytics, and in part by gut check...when it comes to market-leading design, there is often no data to reference.
Describe the process of launching the business.
The naming of the brand was an interesting process. Massive lists of names were thrown in the mix, most of which were discarded quickly. We liked the idea of the brand name having a distinct personality, so names that are used as peoples' names were attractive. The fact that all dogs are descendants of wolves drew us to the Wolfgang name. As the Wolfgang name began to gain traction, we realized that it may be a tough name to trademark and protect. Also, we wanted something that gave us the runway to expand the brand beyond dog products, so the Man & Beast moniker was added. Wolfgang Man & Beast was born!
Wolfgang Man & Beast was officially launched on the trade level in the summer of 2013 at the Agenda show, held in Long Beach, California. Rather than launching at a pet industry trade show, we wanted to put our flag in the ground at a lifestyle show, Agenda being the key show in the action sports and streetwear space. Our brand was very well received at that initial launch, but the buyers in this space had no dollars allocated in their open-to-buy for pet products, so our sales were minimal, although Urban Outfitters was interested in Wolfgang for their Without Walls stores.
We launched WolfgangUSA.com in the fall of 2013, just before Black Friday, and we officially shipped our first products! Our sales were almost nothing, but these were exciting times for us as we worked to validate the brand. As many brands have struggled over the years to shift the bulk of their businesses away from wholesale toward a direct model, we had the luxury of focusing our efforts on the direct channel from the launch. Initially, we were on a WooCommerce platform, we moved to Shopify after a few years and things worked much more smoothly. Most recently we have stepped up to Shopify Plus to gain functionality and customizability.
About a year into committing to spend all of our time on Wolfgang, we reached out to "family and friends" on a round of funding. We brought in a couple hundred thousand dollars from a group of great individuals, all of whom assumed we'd back for more within six months. We never went back to that well, having kept the lights on ever since. We took very low salaries and learned how to operate our business (and our lives!) in a very lean way. Though it was very, very tough, we survived and have continued to grow ever since.
Since launch, what has worked to attract and retain customers?
We are very averse to debt, whether in the form of investors or credit debt, so we've always tried to avoid it. Using debt in its various forms will either eat up dollar resources or will relinquish ownership, neither of which appealed to us. Our advice is to avoid it whenever possible. We may be smaller than we could have been with large infusions of cash, but we also own more of our business today and we do not have a lot of debt.
Once we attended our first pet industry trade show in 2015, the SuperZoo show in Las Vegas, we realized that we had been selling to the wrong audience. To put it another way, we realized that it's best to fish where the fish are! It turns out that 100% of the open-to-buy dollars that the buyers had at SuperZoo were allocated to pet products...makes sense. Like in any industry, the buyers in the pet industry are always looking for something new and exciting, and Wolfgang fits the bill. It turns out that the former target customer of the entire pet industry, the baby-boomer, was a shrinking demographic, and that millennials are the fastest-growing segment...a segment we are focused on serving.
Social media has been important for Wolfgang from the launch, with our Instagram feed leading the charge initially, and driving a lot of people to our brand. As that morphed into ad opportunities, along with our Facebook ad strategies, we have been able to grow continuously in our direct-to-consumer channel. We have had several marketing partners along the way, some good, some bad, most just mediocre. As our brand has grown in profile, and with a lot of consultation with friends in various industries, we have been exposed to better and better groups along the way. We now have great partners in the D2C channel and the Amazon channel. We also use a couple of other groups for CRO, email campaigns, and affiliate efforts. There are a lot of moving parts, and they always seem to be something that can be optimized...the squeaky wheel gets the grease!
We have been very fortunate to raise the profile of Wolfgang through strategic collaborations with great brands in various non-pet product categories. We work with Ken Block on an ongoing basis (who is also one of our brand ambassadors) and have done projects with Stance Socks, Nena & Co., Goldcoast Skateboards, and Imperial Motion streetwear, to name a few. We have new collabs coming this year with Cotopaxi, SeeSee Motorcycles, and Coalatree...with a few more surprises up our sleeves! These types of collaborations actually help both brands by bringing new eyes to each side and lending brand-credibility along the way.
We have managed our Amazon channel strategy very carefully (though not with a ton of associated sales until recently) to protect our retail partners. We sell through the Fulfilled By Amazon (FBA) model, meaning we own the inventory in the Amazon distribution centers. This allows us to control prices and protect retailers from being undercut by the behemoth, Amazon. What we've always been told is that we had better sell Wolfgang on Amazon, because if we don't, somebody else will and we won't like what they'll do! We believe this to be true.
As with our marketing partners, we've been through several groups who claimed they could help us grow our Amazon business...none did until we started working with Hinge Global, who has been very good at their job. The hinge has helped us to focus on our strengths without having to hire more staff members to handle that complicated channel.
Finally, we entered into a license agreement with our manufacturing partner two years ago. This allows them to approach their long-established account base with a new product line and add great retailers (with our approval) to our overall door count. In effect, this has been a force-multiplier since they have an extensive, global sales force. This has been great for both sides and has brought many more customers to the Wolfgang brand. Even though we're paid a royalty on sales, we consider the top-line sales number to be Wolfgang sales and a factor in the overall value of the brand.
How are you doing today and what does the future look like?
As mentioned previously, the fact that the lights have been on at Wolfgang for almost eight years, and we do not have any kind of revolving debt, or money well to dip into, says that we're doing many things right. Although we have been in the black for a while (owing primarily to our low overhead), we are finally getting into a position where we are able to expand our efforts using surplus dollars, to focus on funding growth.
The single biggest variable in calculating our margins is customer acquisition cost since this is affected by so many factors beyond our control and changes from one day to the next. We have had returns as low as 2:1, which is certainly not survivable, but we have often achieved much better returns, topping out at about 8:1. Of course, our target is to raise and sustain a higher return.
Our gross sales grew by about 275% in 2019, which beat our growth of about 200% in 2018. Despite the volatile events of 2020, it looks like we will continue on a similar trajectory of growth. Year-on-year, year-to-date we are up about 120% in our wholesale business, and 38% in our direct business.
To summarize the revenue streams of the Wolfgang business, it looks like this:
Direct-to-consumer through WolfgangUSA.com.
Wholesale through our in-house and rep-delivered retailers.
License through our manufacturing partner.
Amazon through FBA.
International distributors (currently in Japan, the EU, and Saudi Arabia) through our internal efforts.
Expert Voice, an influencer-based and trade-facing channel that builds knowledge on the trade level.
If we can take a moment to express some of our dislikes, it is the fact that as a company like ours becomes successful, the buzzards begin to circle. There's always a new service, bolt-on app, association fee, or insurance tier that needs to grow as we grow, and they tend to nickel-and-dime the heck out of our efforts. The worst offenders, in our opinion, are Amazon, who leave just enough meat on the bone to make it necessary to do business on their platform, and Facebook, who often make more on the sale of our product than we do!
Through starting the business, have you learned anything particularly helpful or advantageous?
If something isn't working you need to pivot as soon as possible. What works for your friends' brands may not work for you. Staying on something, whether it's a marketing group, or a piece of operational software when you know it's not working properly could be 'game over' while you're still in the startup phase. A lot of hard work and money can be wasted if you never survive long enough to get to a return.
On a personal level, you need to be able to live lean and sacrifice during the startup period. If you're bootstrapping you'll need every dollar to go toward growth, not into bloated salaries. If members of the startup team aren't on board with that, it can cause friction. Keep your eye on the bigger picture. Focus on building a solid, viable brand, and it will be worth it in the end.
What platform/tools do you use for your business?
Our move to Shopify has been one that we have never regretted, as compared to WooCommerce. We are able to monitor sales more thoroughly, and it just runs more smoothly overall.
Wolfgang has used Quickbooks Enterprise from the start so that we could manage different pricing options for international customers, which may become unnecessary since we have recently moved to Shopify Plus. We will be implementing several of the Shopify Plus built-in functionality over the next couple of months, and we're looking forward to the improvements in our daily operations.
What have been the most influential books, podcasts, or other resources?
We lean heavily on our network of friends and associates who have gone through many of the ups and downs we have. They give great advice and guidance. Many are CEOs of their own companies now, having come from similar backgrounds to ours.
I read business articles on LinkedIn and attend seminars when they focus on areas of business where we may need to improve or I have an interest.
Advice for other entrepreneurs who want to get started or are just starting out?
Founders, mentally prepare yourselves! It's going to be a rollercoaster ride with wins and losses. You need to realize that it's going to take a lot of hours of hard work to accomplish your ultimate goals. Rome was not built in a day and neither is a successful business. As in sports, you have to play, learn from your mistakes on the fly, make adjustments, and go on to the next quarter. Think of ways to look at things differently than the other companies in your industry. Being an entrepreneur is risky, but the rewards can be life-changing.
The world changes very quickly, and what works today may not work tomorrow. There are always new ways to find and convert customers to your brand. Those who foresee and quickly adapt will have a huge advantage over slower-moving competitors.
Are you looking to hire for certain positions right now?
We are a very small team and have recently had one person leave and another comes in to fill his shoes. As we grow we will likely add team members, but we do not want to become bloated and increase our overhead too much...this approach has served us well so far. We see many companies raise money so they can hire a bunch of people, and a slump in sales can quickly strip reserves with devastating results.
Where can we go to learn more?
If you have any questions or comments, drop a comment below!
-
Jeremiah Murray, Founder of Wolfgang Man & Beast
Discover the best strategies of successful business owners
Join our newsletter and receive our handcrafted recap with the best insights shared by founders in Starter Story each week.
Useful, convenient, and free:
PROMOTED
Did you know that brands using Klaviyo average a 95x ROI?
Email, SMS, and more — Klaviyo brings your marketing all together, fueling growth without burning through time and resources.
Deliver more relevant email and text messages — powered by your data. Klaviyo helps you turn one-time buyers into repeat customers with all the power of an enterprise solution and none of the complexity.
Join Brumate, Beardbrand, and the 265,000 other businesses using Klaviyo to grow their online sales.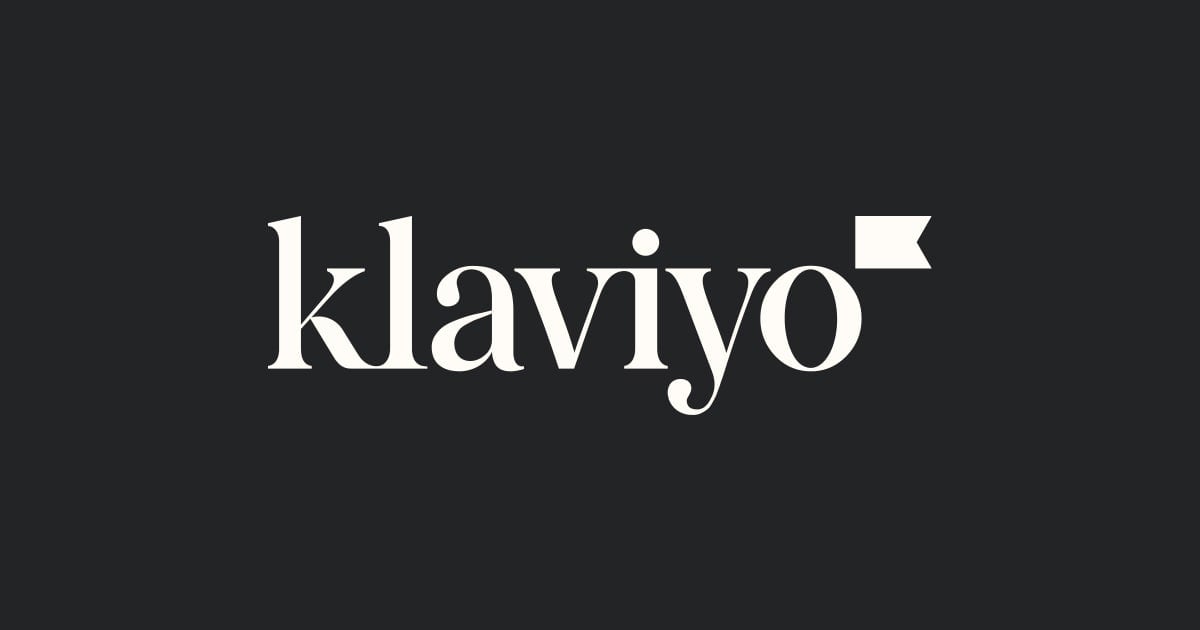 Together With Klaviyo
Companies using Klaviyo see a 95x ROI (yes, 95x)
Use Klaviyo to turn hard-earned customer data into hard-working emails and texts.
Try the platform that 265,000 brands use to grow their business.
Try it now (it's free) ➜