4 Vr App Development Business Success Stories [2022]
•
Updated: October 20th, 2022
4 Vr App Development Business Success Stories [2022]
Start A Vr App Development Business
The VR world is growing fast, and analysts predict that the industry will earn over $2.4 billion annually in the next few years.
Starting a VR app development business can be a profitable venture with high growth prospects. From web to mobile, VR Apps are quickly making their way into the mainstream and will soon become a reality! These apps use the power of VR to allow users to experience what V has to offer, including but not limited to gaming, healthcare, and education, among others. You will find VR apps on Mac/PC, Android, iPhone, and Xbox 360.
VR apps are driving revenue and will be a critical industry for mobile apps. If you are passionate about VR and you have some coding experience, consider turning your passion and skills into a profitable business of developing VR apps.
Here are some real life success stories of starting a vr app development business:
1. Dreamonkey ($360K/year)
Federico Schianchi (from Scandiano, Province of Reggio Emilia, Italy) started Dreamonkey almost 5 years ago.
Team
5 founders / 2 employees
Case Study
Hello, I am Federico Schianchi and I started Dreamonkey in 2016 with four partners.
Our non-stop improvement and our strategic choices allowed us to grow from the first year $90K of revenue to today $300K of revenue, with the constant growth of 50% per year.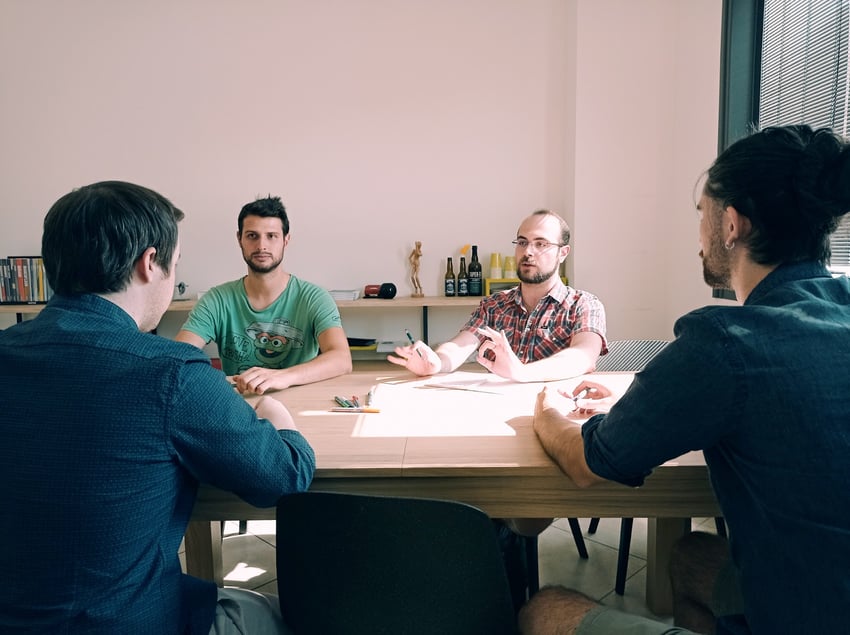 2. The NineHertz
Top mobile app development company in India, USA developed 600 android/iOS apps, web design and development for fortune 500 clients. Hire top app developer.
Check out their full website ➜
3. ELEKS
ELEKS is a trusted global company that provides full-cycle software engineering outsourcing services, from ideation to finished products.
Website traffic: 260K/month
Business rank: #111K
Check out their full website ➜
4. usmarshals.gov
U.S. Marshals and their Deputies have served for more than 200 years as the instruments of civil authority by all three branches of the U.S. government.
Website traffic: 200K/month
Business rank: #166K
Check out their full website ➜
Want to find more ideas that make money?
Hey! 👋 I'm Pat Walls, the founder of Starter Story.
Get our 5-minute email newsletter packed with business ideas and money-making opportunities, backed by real-life case studies.