4 Vending Machine Business Success Stories [2022]
•
Updated: October 20th, 2022
4 Vending Machine Business Success Stories [2022]
Start A Vending Machine Business
Starting a vending machine business in a crowded, busy city is an easy way to make money. Whether you want to run your own business, start a side hustle, or generate an income while at the office, this is the best business.
There are many advantages to starting a vending machine business, such as: low startup costs, simplicity, all cash-based transactions, and flexibility.
Here are the steps on how to start a vending machine business.
Buy a franchise
Find a location
Secure all licenses and contracts
Here are some real life success stories of starting a vending machine business:
1. iKrave Vending ($120K/year)
Lakinya Francis (from Miami, FL, USA) started iKrave Vending over 5 years ago.
Team
1 founders / 1 employees
Case Study
Hi there, I'm Lakinya, Founder of iKrave Vending. My background is quite simple. I went to college in Tampa, FL, at USF (University of South Florida). Upon graduating, I moved back home and was a middle and high school teacher for four years. I decided to switch gears and land a more secure job with the State government. This is when I got the urge to find something on the side to do! I decided to start a vending machine business.
After about a year of running my own vending machine business and realizing the lack of consultants that specialize in vending machine operations, I created a series of online training courses geared toward helping others achieve success in vending services. My goal is to eliminate the obstacles, frustrations, and costly mistakes that prevent many from enjoying a profitable business and guide them toward financial security.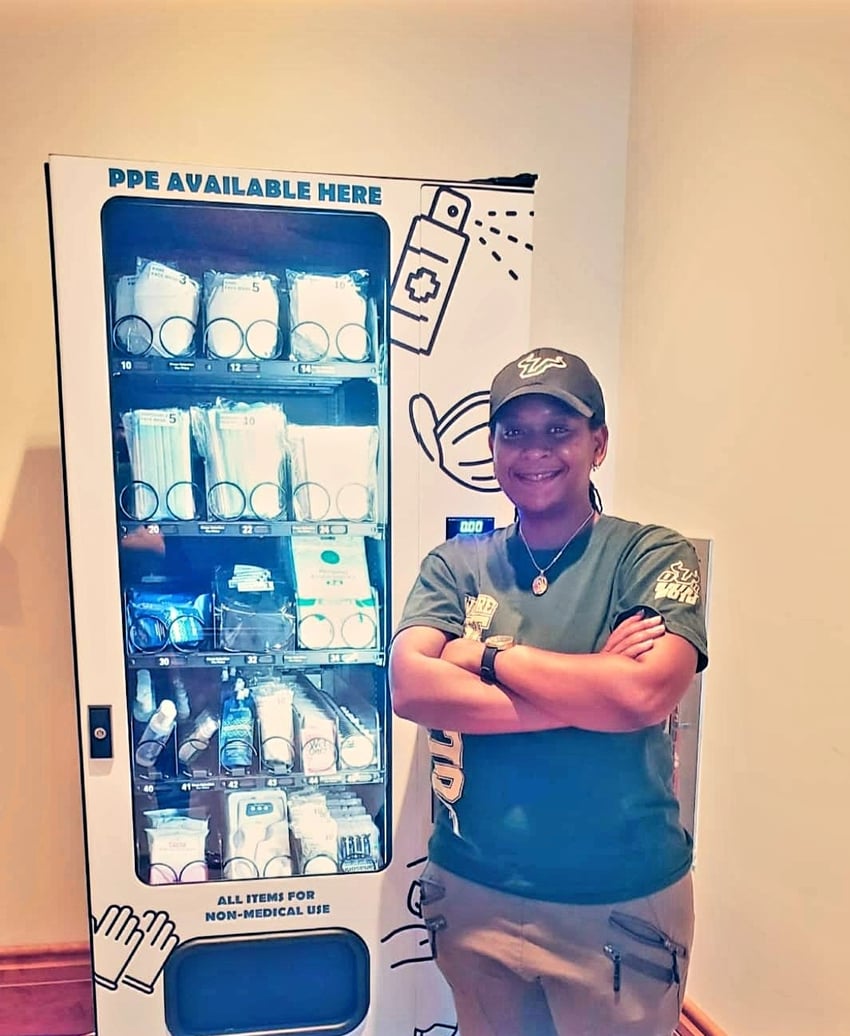 2. The VENDiscuss Forums
The single largest forum dedicated to the independent vendor.
Check out their full website ➜
3. D&S Vending
D&S Vending is the leading online source for vending machines, vending machine parts, and vending machine service
Website traffic: 70K/month
Business rank: #625K
Check out their full website ➜
4. Leading Vending Machine Operator In Hong Kong
FreshUp is the leading vending machine operator in Hong Kong. With our experience of operating over 2,000 vending machines in Hong Kong, we are proud to provide the widest range of products to our clients and tailor unique solutions for every client.
Check out their full website ➜
Want to find more ideas that make money?
Hey! 👋 I'm Pat Walls, the founder of Starter Story.
Get our 5-minute email newsletter packed with business ideas and money-making opportunities, backed by real-life case studies.