5 Solar Energy Business Success Stories [2022]
•
Updated: September 22nd, 2022
5 Solar Energy Business Success Stories [2022]
Start A Solar Energy Business
Switching to solar energy has become the best way to save money by reducing utility bills. Are you interested in starting a business that focuses on renewable energy solutions?
A solar company can be a great business idea. You can set up a solar energy plant and sell the power to households and businesses without requiring them to purchase the entire solar energy system.
Here are some real life success stories of starting a solar energy business:
1. Clean Energy Solutions ($7.2M/year)
David Gomez (from California, USA) started Clean Energy Solutions over 8 years ago.
Team
1 founders / 20 employees
Case Study
My name is David Gomez and I'm the founder and CEO of Clean Energy Solutions, based out of Los Angeles, California. We're a solar energy provider that provides homeowners and businesses with low-cost solar power.
Our monthly revenue is around $600,000 with big plans to keep growing. A lot of our growth in the new year will be focused on our energy-efficient affordable housing division.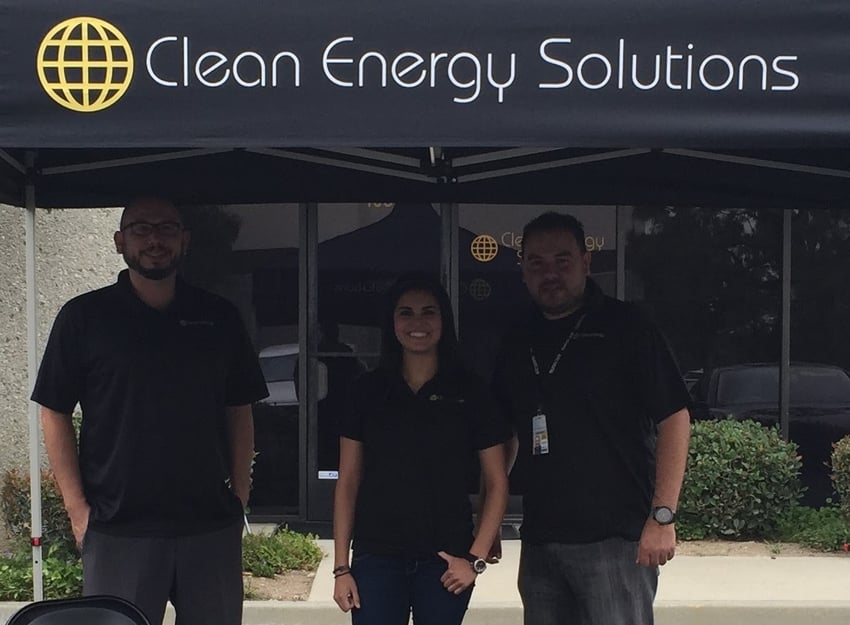 2. Solar Energy Partners ($24M/year)
Alex Williams (from Oceanside, California) started Solar Energy Partners over 2 years ago.
Team
3 founders / 250 employees
Case Study
Hello, my name is Alex K Williams, the founding partner at Solar Energy Partners (SEP). Our focus is to provide the best customer and consultant experience in the solar industry. We provide more premium options for customers and consultants alike.
Our overall growth has skyrocketed from more than 400% growth since inception.
3. Evergy
Everything you need to know about your energy service, energy saving, rate options and more...
Website traffic: 1.39M/month
Business rank: #51K
Check out their full website ➜
4. Aurora Solar
Website traffic: 220K/month
Business rank: #54.8K
Check out their full website ➜
5. Snohomish County PUD
Website traffic: 290K/month
Business rank: #139K
Check out their full website ➜
Want to start your own business?
Hey! 👋I'm Pat Walls, the founder of Starter Story.
We interview successful business owners and share the stories behind their business. By sharing these stories, we want to help you get started.
Interested in starting your own business? Join Starter Story Premium to get the greatest companion to starting and growing your business:
Connect + get advice from successful entrepreneurs
Step by step guides on how to start and grow
Exclusive and early access to the best case studies on the web
And much more!