4 Perfume Business Success Stories [2022]
•
Updated: October 20th, 2022
4 Perfume Business Success Stories [2022]
A fragrance or perfume business creates and sells products made from various ingredients, such as oils and extracts, which are mixed together to produce a pleasant smell.
And perfumes are no small business: the industry is expected to reach over $40B in the next few years.
There are a few ways to get started with creating your own perfume. You can start by choosing which ingredients you would like to use, and then find recipes that will work for those ingredients. Or, you could start with a fragrance that you already love and try to recreate it as closely as possible with natural ingredients.
Here are some real life success stories of starting a perfume business:
1. Alfred Lane ($228K/year)
Rafael Hernandez (from Miami, FL, USA) started Alfred Lane about 10 years ago.
Team
1 founders / 1 employees
Case Study
Hi, my name is Rafael Hernandez and I am the founder of Alfred Lane. I have a line of personal and home fragrances handcrafted in small batches out of our Miami studio. I began selling solid colognes initially as an alternative to spray colognes and released three fragrances.
The business generates $19k a month in revenue. In 2020, the company had its best year ever. I opened a production studio where we make everything and hired a studio assistant all within the last 5 months. It's been more than 8 years since I started and the journey has been a wild one.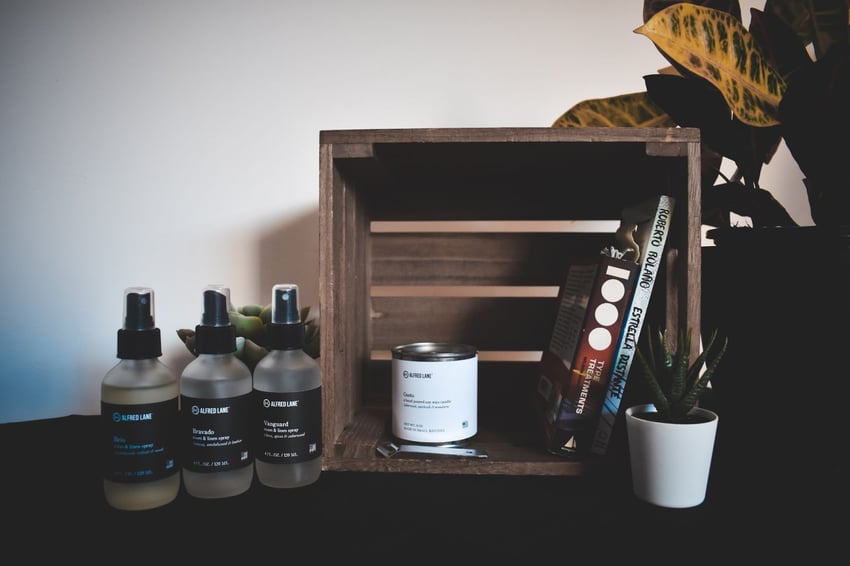 2. Scent Split
Shop for hand-decanted niche perfume samples & Decants from Creed, Tom Ford, Parfums de Marly, initio Parfums, Roja Parfums & many more niche fragrance brands.
Website traffic: 570K/month
Business rank: #85.1K
Check out their full website ➜
3. AromaTech Inc.
AromaTech manufactures 100% pure essential and aroma oils, home fragrance diffusers, scent machines. Scent marketing USA and Canada.
Check out their full website ➜
4. Wholesale Perfume Distributors
Website traffic: 200K/month
Business rank: #565K
Check out their full website ➜
Want to find more ideas that make money?
Hey! 👋 I'm Pat Walls, the founder of Starter Story.
Get our 5-minute email newsletter packed with business ideas and money-making opportunities, backed by real-life case studies.