4 Online Golf Gear Store Success Stories [2022]
•
Updated: October 20th, 2022
4 Online Golf Gear Store Success Stories [2022]
Start An Online Golf Gear Store
Research by the R&A and Sports Marketing Surveys shows golf has enjoyed a significant increase in popularity. The number of golf players increased to over 66 million, a trend that shows golf is enjoying a real boom in popularity.
If you love sports and planning to start a sporting gear business, you may consider an online golf gear shop.
Starting an online golf gear shop is easier than you think. You can create a dropshipping website and partner with sports gear manufacturers and suppliers so they ship the orders to the consumers. Another option is to start designing and selling golf gear online, which will require an enormous investment compared to creating an online dropshipping golf gear shop.
Here are some real life success stories of starting a online golf gear store:
1. INFINITE DISCS ($12M/year)
Alan Barker (from Logan, UT, USA) started INFINITE DISCS about 10 years ago.
Team
2 founders / 30 employees
Case Study
I'm Alan Barker, founder of Infinite Discs - the largest direct-to-consumer disc golf retailer in the world. I'm a 42-year-old father of five with a primary focus on faith and family. I am very conservative and don't consider myself a risk-taker, but the last time I worked for someone else was my sophomore year of college. I have been fortunate to find opportunities and then act on them.
I started this business as a side project just after I started playing disc golf in 2012. The business began as a hobby and an excuse to test out new disc golf products. I was hoping to make a few bucks back to cover the costs I spent on product testing. I never imagined that I would be able to make a living from this business. I could not have fathomed that I would one day have more than 50 employees on the payroll.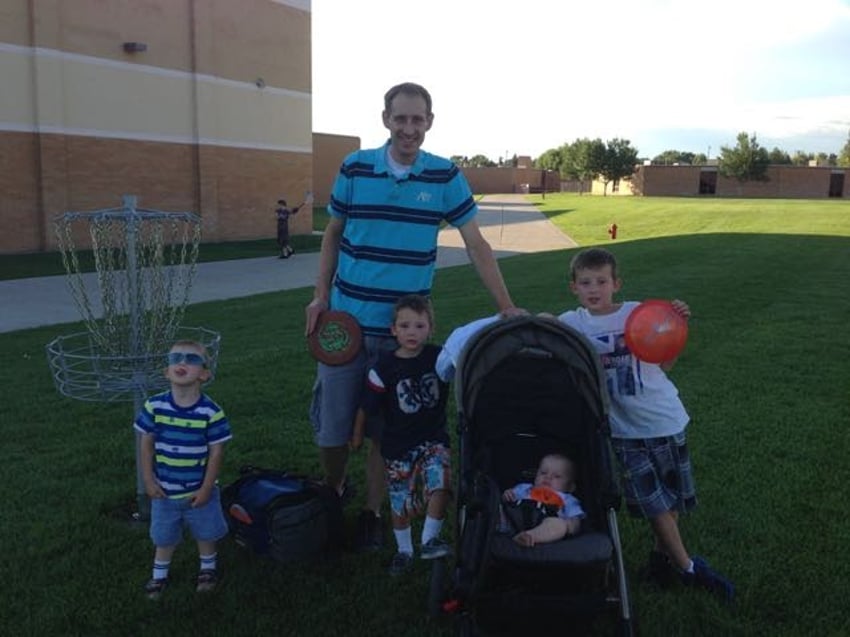 2.
VW DriverGear

Check out their full website ➜
3. Golf
Stay up to date on the latest golf news, gear, instruction and style from all the major tours and leaderboards around the world.
Website traffic: 6.14M/month
Business rank: #18.7K
Check out their full website ➜
4. ECCO
Shop for men's and women's shoes at ECCO® USA. Shoes, boots, sandals, sneakers, dress shoes, golf shoes, hiking shoes, leather handbags, accessories & more. Free Standard Shipping on orders above $175!
Website traffic: 860K/month
Business rank: #24.6K
Check out their full website ➜
Want to find more ideas that make money?
Hey! 👋 I'm Pat Walls, the founder of Starter Story.
Get our 5-minute email newsletter packed with business ideas and money-making opportunities, backed by real-life case studies.
You'd like to grow your engineering team, now what?
Having open roles is one thing, but getting qualified candidates to apply is another. That's where Hired can help.
Get instant access to a curated pool of responsive top tech and sales talent
Filter by what you need (skills, experience) and what they want (WFH, equity)
Trial Hired and pay nothing until you make a hire
See candidates now.