4 Natural Language Processor Success Stories [2022]
•
Updated: October 20th, 2022
4 Natural Language Processor Success Stories [2022]
Build A Natural Language Processor
Here are some real life success stories of starting a natural language processor:
1. Tinq.ai ($43.2K/year)
Boulama Kandine (from ) started Tinq.ai over 1 year ago.
Team
1 founders / 0 employees
Case Study
Tinq.ai has several very popular products amongst our community: rewriter, sentiment analysis, entity recognition, and classifier. It was launched in private beta in July 2021 and has been accessible to the public since October 2021. The platform recently crossed the $3.5k revenue mark with 34 paying customers as of January 27, 2022.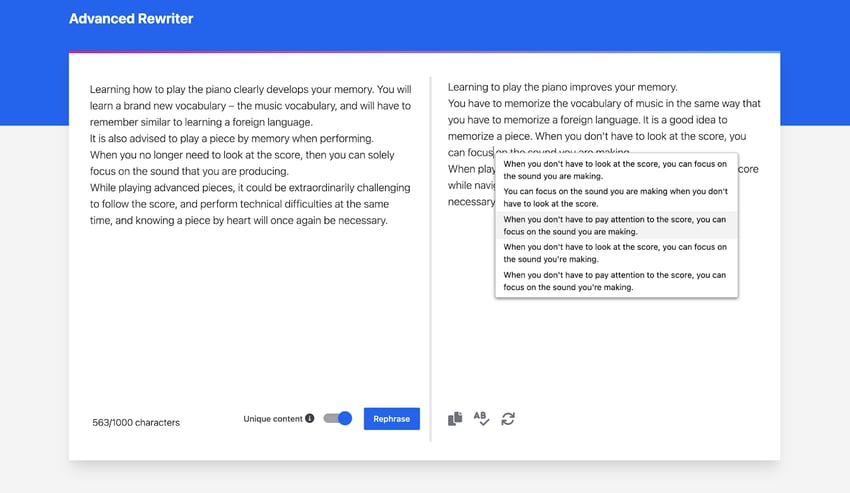 2. UPC Universitat Politècnica de Catalunya
La UPC és la universitat pública de la recerca i l'educació superior en els àmbits de l'arquitectura, l'enginyeria, les ciència i la tecnologia. La Universitat per a la gent que contribueix a imaginar el futur i a moure el món
Website traffic: 4.84M/month
Business rank: #18.7K
Check out their full website ➜
3. Natural Language Toolkit — NLTK 3.6.2 documentation
Website traffic: 280K/month
Business rank: #81.1K
Check out their full website ➜
4. Cortical.io
Cortical.io delivers AI-based solutions that relieve your employees of the burden of reviewing large amounts of documents or sifting through masses of text messages.
Check out their full website ➜
Want to find more ideas that make money?
Hey! 👋 I'm Pat Walls, the founder of Starter Story.
Get our 5-minute email newsletter packed with business ideas and money-making opportunities, backed by real-life case studies.