4 Mobile Bodycare Business Success Stories [2022]
•
Updated: October 20th, 2022
4 Mobile Bodycare Business Success Stories [2022]
Start A Mobile Bodycare Business
Now than ever before, people have demanding schedules and appreciate services that allow them convenience. Are you have a professional background in the beauty industry or have dreamed of owning a cash business in a dynamic industry, consider starting a mobile body care business.
Rather than renting space, you can operate mobile body care in a customized van or truck. Like a physical salon, a mobile salon will need a water source, power supply, chairs, mirrors essential styling tools.
A mobile salon allows you to set your prices and staff your business according to the services you offer. Expand your reach, and promote your services on social media accounts and local Facebook groups.
Here are some real life success stories of starting a mobile bodycare business:
1. Jenni Jo - Tension Tamer®️ ($24K/year)
Jenni Jo (from Portland, Oregon, USA) started Jenni Jo - Tension Tamer®️ over 3 years ago.
Team
1 founders / 0 employees
Location
Portland, Oregon, USA
Case Study
My name is Jenni Jo and I have always wanted a title. So I gave myself one! You can refer to me as Jenni Jo Tension Tamer®. I have been a licensed massage therapist since 2003, an Instructor of the Yamuna Body Rolling Self-Care method since 2011 and a dreamer since 1972. I have had the great pleasure of creating a niche market within the touring and entertainment world as "Massage therapist to the RockStars".
I wanted something that I could drive up to a venue or to someone's doorstep and the ambiance & environment is ready already! My Peace Pod is relatively new and working within the hours of my children's school has kept my business flow a little limited (for now!) Even with limited availability, I'm super grateful for the interest, business and press I have received since my Launch: Airstream Life! Magazine, Massage & Bodywork Magazine & Willamette Week "Best Of". I feel very lucky to have support and encouragement in my 'Lil dream!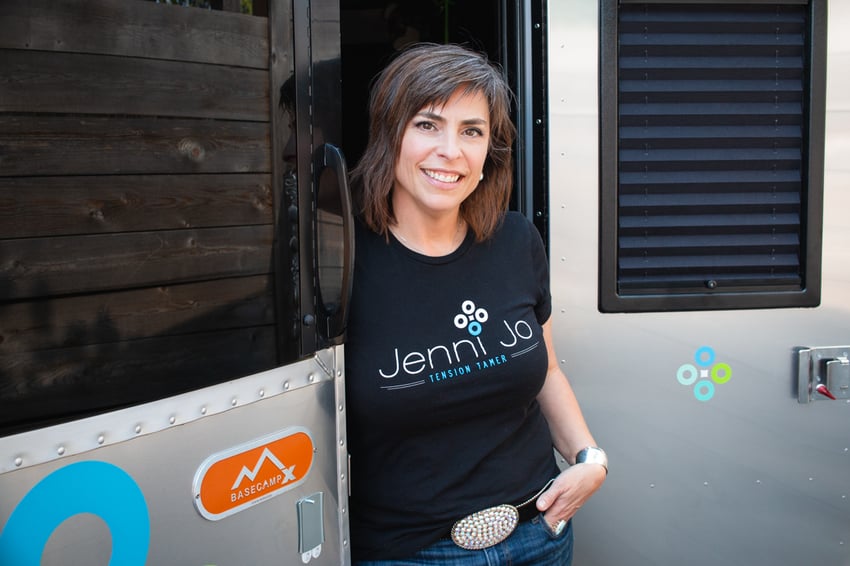 2. THE BODY SHOP
Website traffic: 5.74M/month
Business rank: #28.3K
Check out their full website ➜
3. A.S. Watson Group
Website traffic: 190K/month
Business rank: #103K
Check out their full website ➜
4. DubaiStore.com
Buy online from DubaiStore.com, Dubai's new online marketplace for electronics, mobiles, fashion & beauty. Online shopping with DubaiStore.com is now available!
Website traffic: 290K/month
Business rank: #131K
Check out their full website ➜
Want to find more ideas that make money?
Hey! 👋 I'm Pat Walls, the founder of Starter Story.
Get our 5-minute email newsletter packed with business ideas and money-making opportunities, backed by real-life case studies.