5 Internet Privacy App Success Stories [2022]
•
Updated: October 20th, 2022
5 Internet Privacy App Success Stories [2022]
Start An Internet Privacy App
Internet privacy apps enable users to search the internet without worrying about getting tracked online.
Alarming cases of data breaches like Cambridge Analytica and Equifax, internet users are keen on protecting their privacy online.
To stay safe, internet users are using privacy applications, a trend that is creating business opportunities for entrepreneurs looking for the best App based business ideas.
To build an internet privacy application, research the most popular websites based on the user search frequency.
Then, build an application that is easy to use and fast so that the search results display almost instantly. Remember to add more features to the application to give the users a broader experience, increase interaction and keep the application engaged.
Before launching the beta version, please test it out and give users enough time to provide feedback. Market and launch the application.
Here are some real life success stories of starting a internet privacy app:
1. Snap Search ($1.2K/year)
Rajat Vaghani (from Bengaluru, Karnataka, India) started Snap Search over 3 years ago.
Team
1 founders / 1 employees
Location
Bengaluru, Karnataka, India
Case Study
Hi! My name's Rajat, and I'm from Bangalore, also known as the Silicon Valley of India. I'm the founder of Snap Search - my attempt at providing a way for users all over the world to search the web without getting tracked online.
As of this moment, about 2 months into launch, Snap Search has crossed 9,000 searches and averaging just above ~150 searches daily. It's a good start considering I haven't spent a penny on marketing.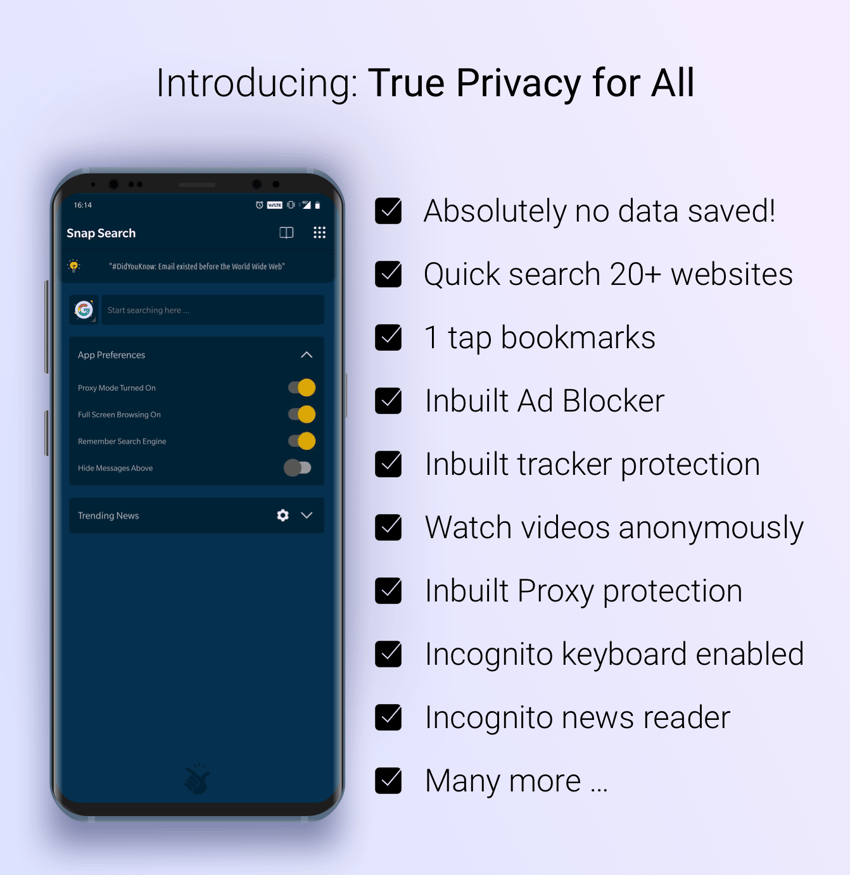 2. CookieFirst ($1M/year)
Subscribe: https://www.youtube.com/c/NathanLatkawatchCookieFirst CEO Tom Van den Bos: Privacy Software-as-a-Service... Visit them: www.cookiefirst.comSee mor...
Tom Van den Bos (from Amsterdam, North Holland, Netherlands) started CookieFirst almost 4 years ago.
Team
1 founders / 7 employees
Case Study
Tom Van den Bos is the founder of CookieFirst, a SaaS company that provides automated cookie consent, regular cookie scans, and automated cookie policy generator in more than 40+ languages.
Tom noticed a rising demand in the legal tech & privacy SaaS market and bootstrapped his second venture, CookieFirst, to cater to these services.
CookieFirst integrates Google Tag Manager, Google Consent Mode, and numerous other consent management tools to comply with international privacy laws like the GDPR, ePrivacy, LGPD, CCPA, and PDPA.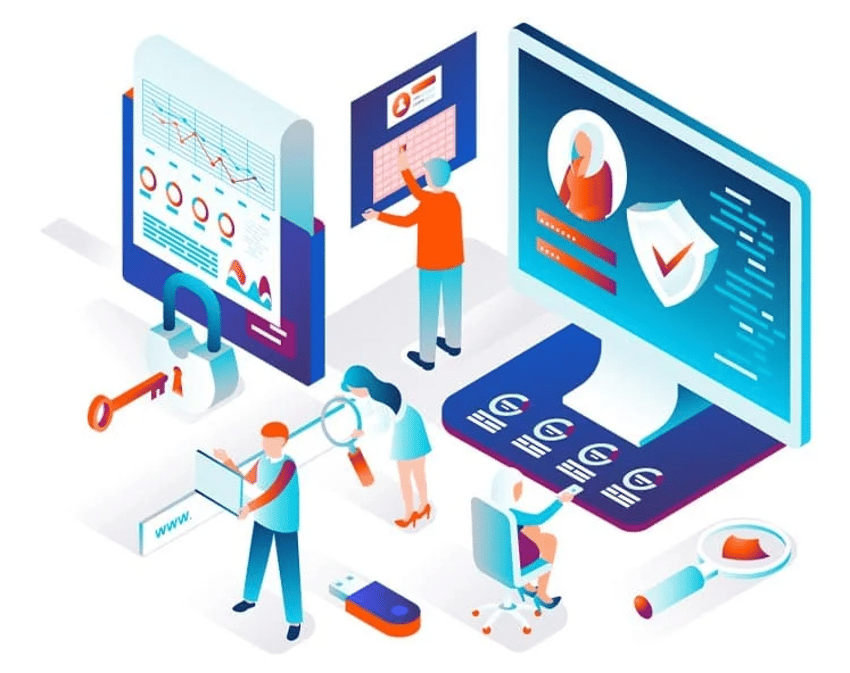 Watch the full video on youtube.com ➜
3. Mozilla
Mozilla is the not-for-profit behind the lightning fast Firefox browser. We put people over profit to give everyone more power online.
Website traffic: 89.1M/month
Business rank: #236
Check out their full website ➜
4. Descarga de Apps para Android
Descargar snaptube youtube downloader & mp3 converter, whatsapp messenger, happymod, facebook messenger, google play
Website traffic: 121M/month
Business rank: #464
Check out their full website ➜
5. Clean & speed up your slow PC
Clean, speed up your slow PC or Mac, update outdated software and protect your privacy online. Home of the hugely popular CCleaner, download it FREE today.
Website traffic: 7.62M/month
Business rank: #1.93K
Check out their full website ➜
Want to find more ideas that make money?
Hey! 👋 I'm Pat Walls, the founder of Starter Story.
Get our 5-minute email newsletter packed with business ideas and money-making opportunities, backed by real-life case studies.