4 Handcrafted Drums Business Success Stories [2022]
•
Updated: September 15th, 2022
4 Handcrafted Drums Business Success Stories [2022]
Make A Handcrafted Drums Business
Start a handcrafted drums business in an industry ready to boom. Firsthand drum builders and craftspeople have long sought out solid places to connect, guild-style, on the web. If you're on a shoestring budget, think about starting a handcrafted drums business.
The global handcrafted Drums & IBCs Market is expected to hit a market value of $16B by 2022 and is expected to reach $22.5B from 2022 to 2029. Starting your own handcrafted drums business in the modern age is much easier than it used to be. Because of the rise in sites like eBay over the past 20 years, it's much easier to pick up some used equipment and have your own drum kit up and running for a fraction of the cost of buying new.
Here are some real life success stories of starting a handcrafted drums business:
1. Goya ($24K/year)
Oran (from Dublin, Ireland) started Goya about 4 years ago.
Team
1 founders / 0 employees
Case Study
Hello, my name is Oran and I handcraft steel tongue drums used by musicians and also for sound therapy/meditation. The tongues or notes are tuned in a way that they all resonate with each other making it very easy to create alluring melodies, when the tongue is hit with you finger or a mallet, it vibrates creating sound waves. There is a hole underneath allowing sound to escape. No musical background is needed to play, so they are suitable for all ages and abilities.
Sales vary from month to month but tend to average out at $2000 a month from my website www.goya.ie. I'm continually creating new designs and experimenting with sounds which is a perfect way for me to spend my time.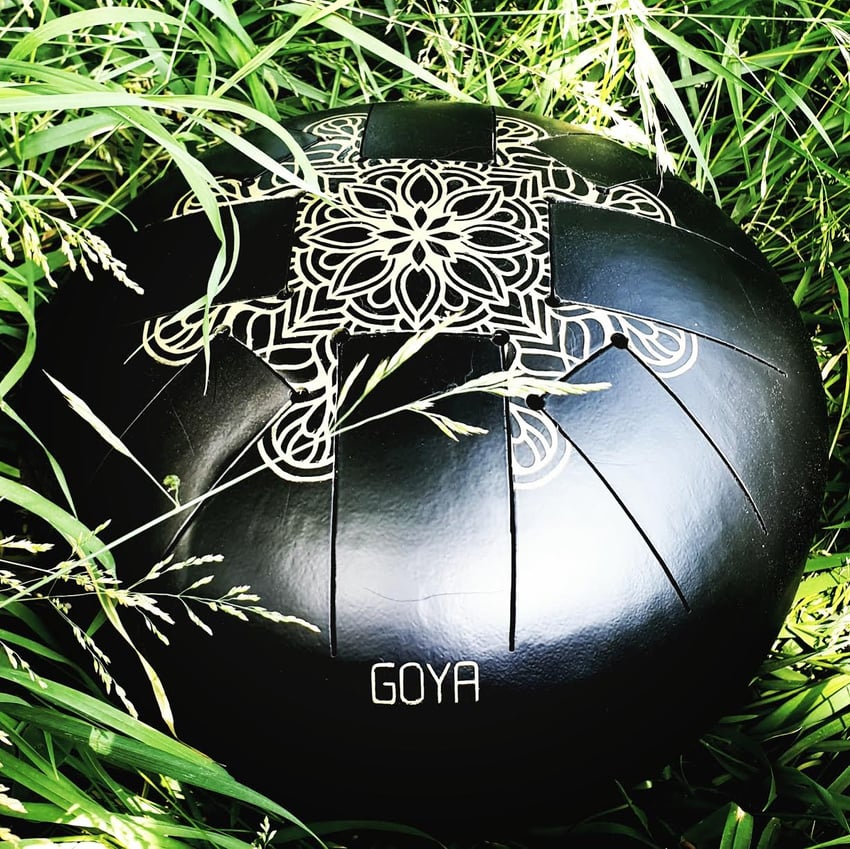 2. Musical Instruments Distributor Ireland, Irish Strings, Drums, Flutes, Harps online
Muzikkon Irish Musical Instruments distributors in Ireland, Handcrafted Irish Strings, traditional Bodhrans Drums, Flutes, Harps. Irish Musical Instrument online store offers guitar, bodhran, doumbek, ukulele, and dulcimer Strings, Bodhrans Drums, Flutes, Harps at affordable at prices.
Check out their full website ➜
3. OCDP
Check out their full website ➜
4. Modern Drummer Magazine
Website traffic: 180K/month
Business rank: #338K
Check out their full website ➜
Want to start your own business?
Hey! 👋I'm Pat Walls, the founder of Starter Story.
We interview successful business owners and share the stories behind their business. By sharing these stories, we want to help you get started.
Interested in starting your own business? Join Starter Story Premium to get the greatest companion to starting and growing your business:
Connect + get advice from successful entrepreneurs
Step by step guides on how to start and grow
Exclusive and early access to the best case studies on the web
And much more!
Starter Story
Wanna see 52 business ideas you can start with less than $1,000?
Join our free weekly newsletter and get them right now.