4 Golf Course Business Success Stories [2022]
•
Updated: October 20th, 2022
4 Golf Course Business Success Stories [2022]
Start A Golf Course Business
If you are a golfer, it is easier to fall in love with the idea of owning a golf course. A golf course business can be a passive idea, and a great retirement plan.
To start, you can purchase a ready golf course. Alternatively, if you own a piece of land, you can do your golf course. Golf course is not only a passive source of income, but also, similar to real estate, its value increases overtime. Therefore, the golf course business idea can be a profitable and a secure investment.
Here are some real life success stories of starting a golf course business:
1. BombTech Golf ($12M/year)
Tyler Sullivan (from Williston, Vermont, USA) started BombTech Golf about 11 years ago.
Team
1 founders / 2 employees
Location
Williston, Vermont, USA
Case Study
My name is Sully, and I am the proud founder of BombTech Golf. My team and I sell premium golf clubs direct-to-consumer.
I currently work 2-4 hours a week on BombTech Golf and have successfully been able to get myself out of working "in" the business and now work "on" the business.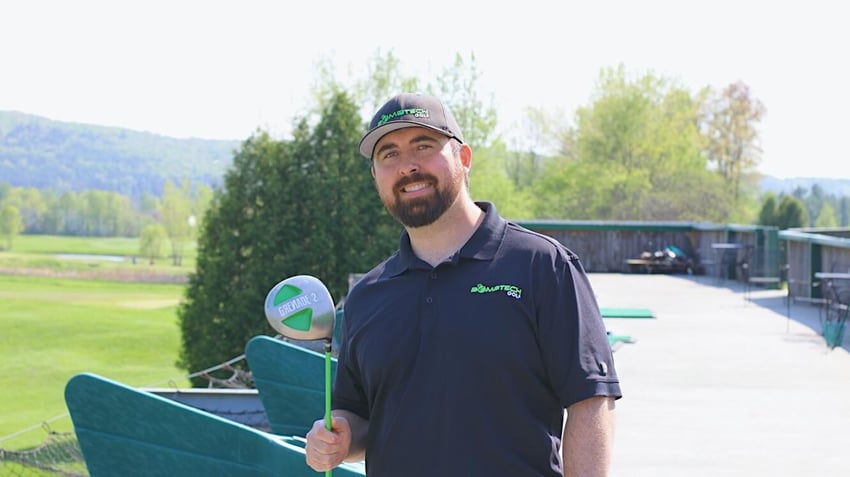 2. EZ LINKS GOLF
We provide golf course management solutions: cloud-based tee sheets, POS platforms, booking engines, reservation center, TeeOff.com distribution and more!
Website traffic: 3.35M/month
Business rank: #20.1K
Check out their full website ➜
3.
National Course Rating Database 

Website traffic: 110K/month
Business rank: #71.4K
Check out their full website ➜
4.
Home - Ohio State University Golf Club

Ohio State University Golf Club
Check out their full website ➜
Want to find more ideas that make money?
Hey! 👋 I'm Pat Walls, the founder of Starter Story.
Get our 5-minute email newsletter packed with business ideas and money-making opportunities, backed by real-life case studies.