4 Golf Club Brand Success Stories [2022]
•
Updated: October 20th, 2022
4 Golf Club Brand Success Stories [2022]
Golf is surging in popularity, and golf clubs and grips are increasingly in short supply globally. Reports indicate that more money is spent annually on golf clubs and balls than other sporting equipment. Another factor responsible for the increased demand for golf clubs is the new technology that increases club performance.
Therefore, starting a golf club brand to satisfy the increasing demand for golf clubs can be a profitable business.
If you are planning to start a golf club brand, research the market and understand the features golfers want in golf clubs.
You can set up a golf club manufacturing business that uses the latest technology to enhance players' performance. Alternatively, you could find a manufacturer of golf clubs and start a golf club distribution business as a retailer or a wholesaler.
Here are some real life success stories of starting a golf club brand:
1. BombTech Golf ($12M/year)
Tyler Sullivan (from Williston, Vermont, USA) started BombTech Golf about 11 years ago.
Team
1 founders / 2 employees
Location
Williston, Vermont, USA
Case Study
My name is Sully, and I am the proud founder of BombTech Golf. My team and I sell premium golf clubs direct-to-consumer.
I currently work 2-4 hours a week on BombTech Golf and have successfully been able to get myself out of working "in" the business and now work "on" the business.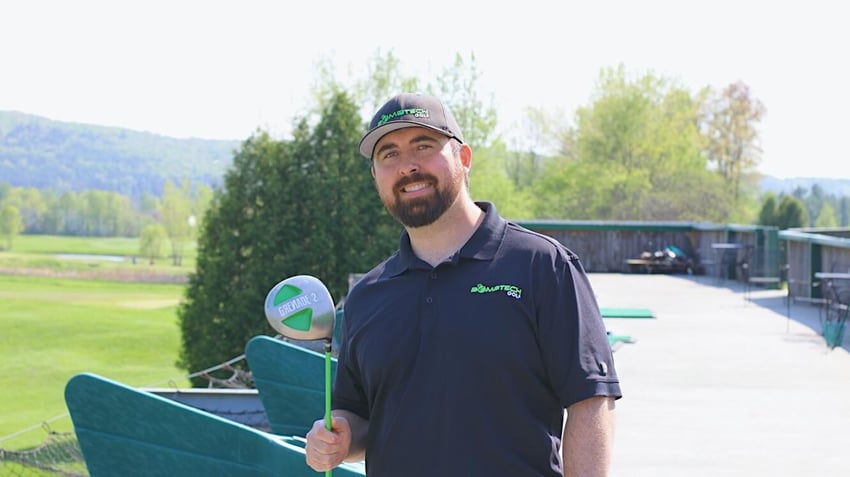 2. ClubCorp
ClubCorp: Building Relationships and Enriching Lives.
Website traffic: 590K/month
Business rank: #61.9K
Check out their full website ➜
3. Golf Discount
Save on your golf equipment needs with free shipping and guaranteed lowest prices. We stock the largest selection of new and closeout golf clubs, apparel & more at GolfDiscount.com - online since 1995 - Why pay more for golf equipment?
Website traffic: 850K/month
Business rank: #63.8K
Check out their full website ➜
4. COBRA Golf
Cobra Golf is a leading golf club and golf equipment manufacturer, committed to providing superior-quality, high performance products for avid golfers of all abilities. Our golf clubs offer golfers a competitive performance advantage and functionality through innovative design, such as E9 Face Technology, Adjustable Flight Technology and Baffler Rail Technology.
Website traffic: 800K/month
Business rank: #68K
Check out their full website ➜
Want to find more ideas that make money?
Hey! 👋 I'm Pat Walls, the founder of Starter Story.
Get our 5-minute email newsletter packed with business ideas and money-making opportunities, backed by real-life case studies.
You'd like to grow your engineering team, now what?
Having open roles is one thing, but getting qualified candidates to apply is another. That's where Hired can help.
Get instant access to a curated pool of responsive top tech and sales talent
Filter by what you need (skills, experience) and what they want (WFH, equity)
Trial Hired and pay nothing until you make a hire
See candidates now.