4 Fast Food Business Success Stories [2022]
•
Updated: October 20th, 2022
4 Fast Food Business Success Stories [2022]
Start A Fast Food Business
Fast food kiosks utilize ordering kiosks where patrons order food before taking a seat. The business model cuts the wait times by offering faster service and sending orders directly to the kitchen.
Starting a food kiosk allows you to reach a wider audience and comes with a reduced burden on staff. Therefore, food kiosks are a low-expense business with the potential to generate higher profits.
Here are some real life success stories of starting a fast food business:
1. Shake Shack ($740M/year)
In less than 20 years, Shake Shack has transformed from a small hot dog stand into a gourmet burger and milkshake chain that operates in over 270 locations around the world.
Daniel Meyer (from New York, NY, USA) started Shake Shack almost 19 years ago.
Team
1 founders / 3386 employees
Case Study
Daniel Meyer established Shake Shack in 2004. When it started, he used to just sell hot dogs from a cart in Madison Square Park.

Meyer has gradually transformed the hotdog cart into a kiosk-style restaurant that serves gourmet burgers, hot dogs, milkshakes, and crinkle-cut french fries.

In less than 20 years, Shake Shack has grown from a single hot dog stand to a global fast food chain with over 270 locations.

Shake Shack offers a lively & fun community hangout place with wide appeal thanks to its fresh, high-quality, and delicious food at an incredible price.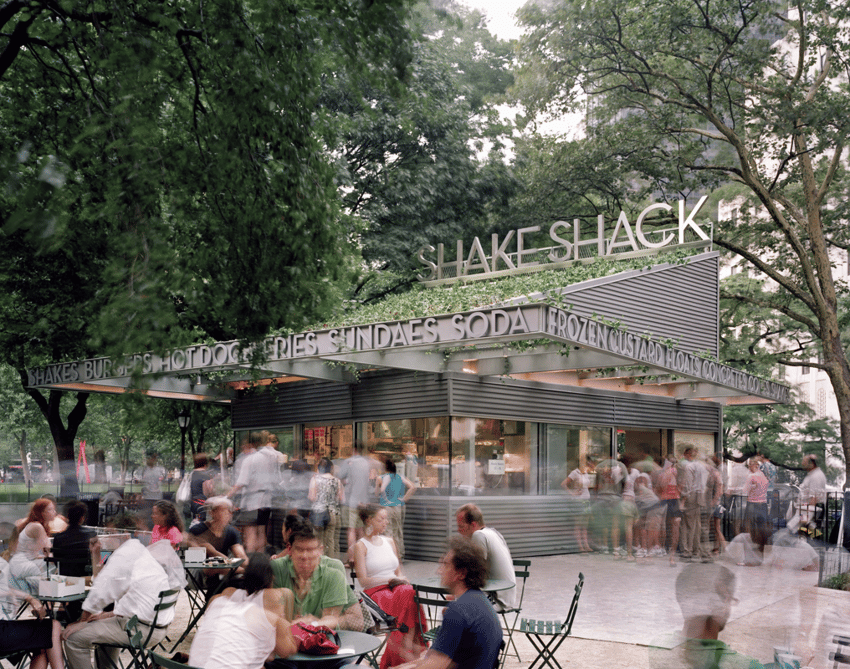 Read the full story on successstory.com ➜
2. The Vet Chef ($417K/year)
Kyle Gourlie (from Seattle, WA, USA) started The Vet Chef over 7 years ago.
Team
1 founders / employees
Case Study
Kyle Gourlie is the proprietor of the Vet Chef food truck business in the Seattle area. In 2008, after being forcefully retired due to brain injury, he was looking to start his own business.

Mexican food was something he was passionate about and decided to open his own food truck serving Mexican food.

Kyle's father-in-law helped him with the recipes and his wife Amanda supported him on this journey.

Vet Chef is on a mission to help veterans transition back into the civilian workforce. The business is completely established, operated, and managed by veterans.

He now earns more than $400,000 annually from his food truck business and the business is expanding.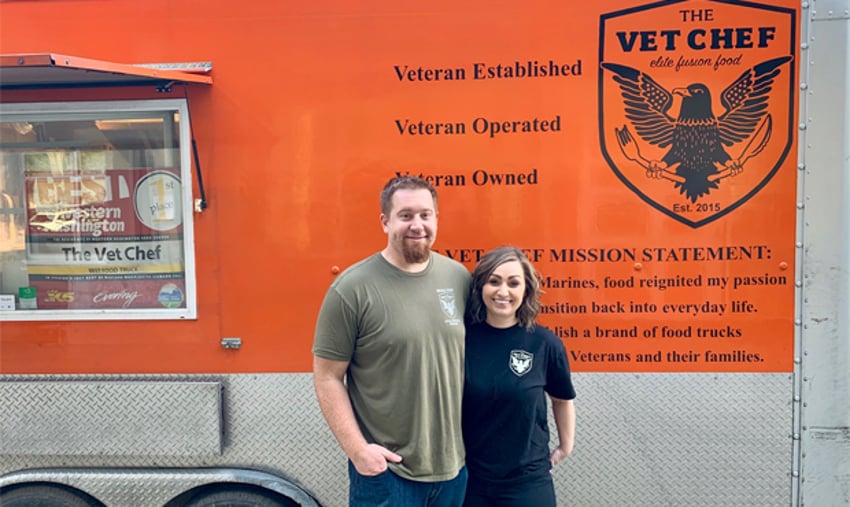 Read the full story on upflip.com ➜
3. Aybla Grill ($648K/year)
Saied Samaiel (from Portland, OR, USA) started Aybla Grill over 18 years ago.
Team
1 founders / employees
Case Study
Saied Samaiel moved from Syria to Lebanon, Cyprus, Turkey, then Greece. Finally, he arrived in the United States to settle down in Portland and open a business of his own.
Chef Saied's first Aybla Grill location was in Alder St. in portland and he served the local community with delicious greek and Mediterranean delicacies. Currently, Aybla Grill is present in three locations across Portland and also offers catering services.
Saied started the business with $20K, and now the company has 3 trucks with average monthly revenue of more than $50K.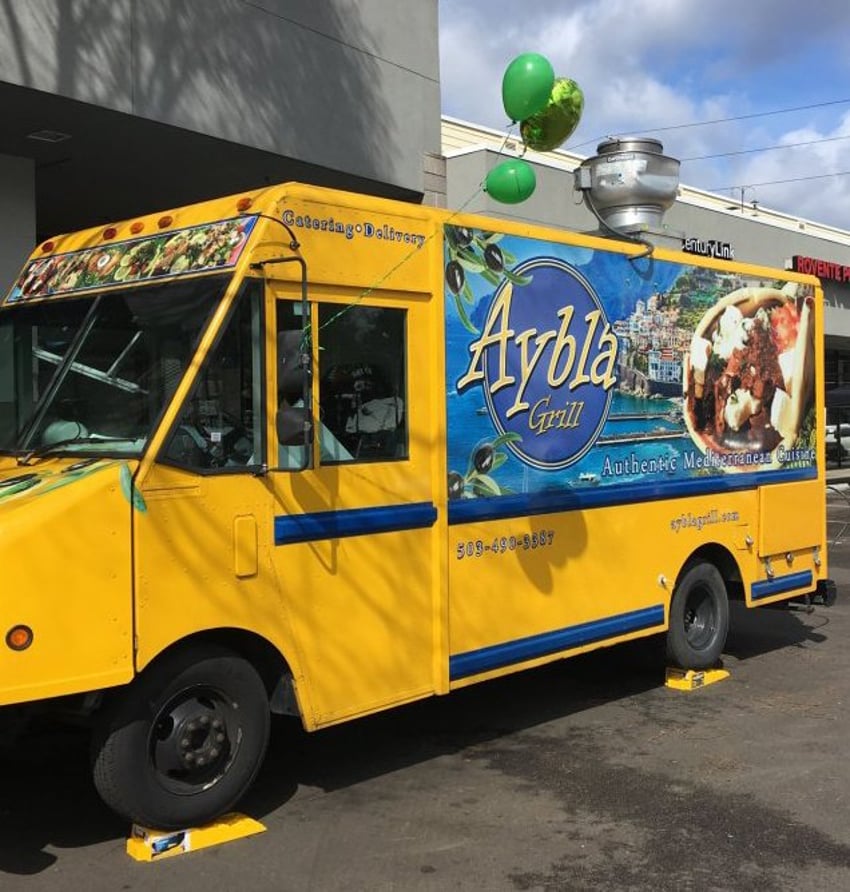 Read the full story on youtube.com ➜
4. MrBeast YouTube Channel ($54M/year)
MrBeast runs YouTube channels with over 100M combined subscribers. MrBeast is also called the "Santa of YouTube". Here's the case study on how he gained 90 million subscribers.
MrBeast (from Wichita, KS, USA) started MrBeast YouTube Channel almost 11 years ago.
Case Study
Some of the BIGGEST accomplishments of MrBeast:
Raised $20 million to plant 20 million trees
Donated over 100 cars including Lamborghini
Gave away a private island
Gave away 1 million dollars in one video and did many more of such crazy stuff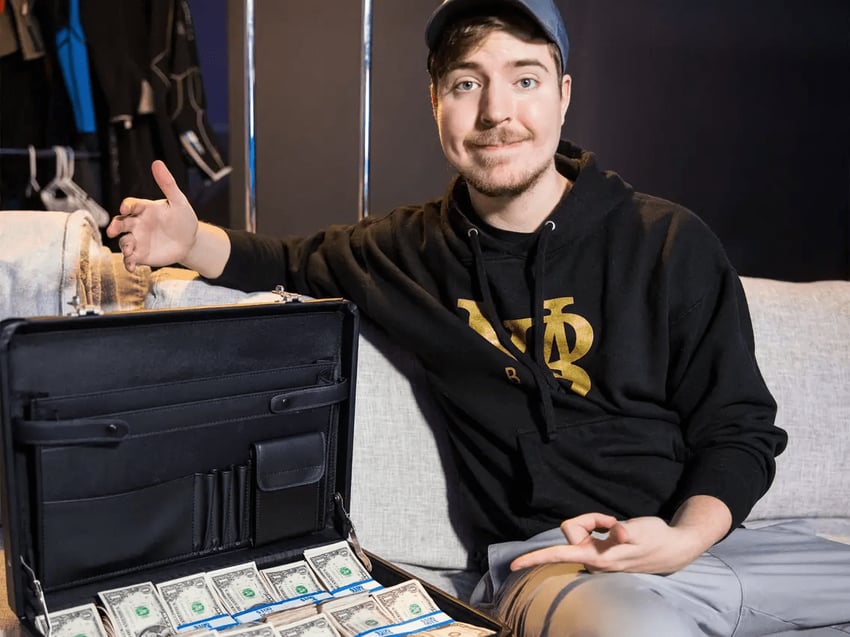 Read the full story on bloggerspassion.com ➜
Want to find more ideas that make money?
Hey! 👋 I'm Pat Walls, the founder of Starter Story.
Get our 5-minute email newsletter packed with business ideas and money-making opportunities, backed by real-life case studies.