4 Counseling Business Success Stories [2022]
•
Updated: October 21st, 2022
4 Counseling Business Success Stories [2022]
Start A Counseling Business
Mental illnesses can curtail an individual's ability to lead a fulfilling life. Mental health issues can cloud relationships, family life, and careers.
Guidance and counseling experts help people deal with mental health conditions cutting across economic, social, and racial groups.
To start a counseling business, identify a niche and focus on building expertise around that area.
For instance, you can concentrate on economic or financial counseling, social issues such as a family or marriage counseling business, or education and life coaching business where you counsel people in choosing a career and chasing their dreams.
Once you have decided on the niche, market your services through focus groups or target individuals.
Here are some real life success stories of starting a counseling business:
1. Space To Be You ($96K/year)
Bryan Hunter (from London, UK) started Space To Be You over 2 years ago.
Team
2 founders / 0 employees
Case Study
Space To Be You is mental health and holistic therapy center offering a range of wellbeing services in London, England.
Below we discuss the process of securing funding, business planning, starting up, and discuss what it was like to launch a face-to-face therapy business during a global pandemic…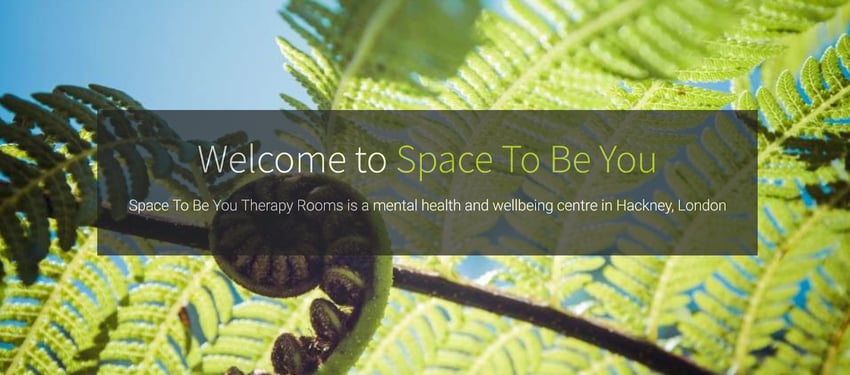 2. Counseling and Life Coaching
Online counseling and onsite therapy for individuals & couples (marriage psychologists) with depression, anxiety, mental health or relationship problems.
Website traffic: 790K/month
Business rank: #113K
Check out their full website ➜
3. DMI
DMI is a global professional services company helping clients become digital leaders through a mobile-first, human-centric approach to digital transformation.
Check out their full website ➜
4. OpenCounseling
OpenCounseling connects you to the best counseling no matter what your budget.
Website traffic: 290K/month
Business rank: #368K
Check out their full website ➜
Want to find more ideas that make money?
Hey! 👋 I'm Pat Walls, the founder of Starter Story.
Get our 5-minute email newsletter packed with business ideas and money-making opportunities, backed by real-life case studies.