4 Antique Business Success Stories [2022]
•
Updated: September 15th, 2022
4 Antique Business Success Stories [2022]
Start An Antique Business
For those targeting the elite class, the notion of owning an antique and vintage business can be fulfilling and profitable.
Antique businesses focus on procuring items at a low price and restoring them, then selling them at a profit. The items can include old toys, cars, bikes, household items, crafts, vintage jewelry, etc.
Opening an antique item store may seem somewhat daunting. However, once you have researched the items available and acquired the necessary skills and expertise, you will be ready to kick off.
For some, a storefront with enough storage for antique items might fit the bill. For others, an online store will work pretty well. Regardless of your approach, the secret is applying your entrepreneurship strategies to an overall framework for success.
Here are some real life success stories of starting a antique business:
1. Hoosierboy Restorations LLC ($180K/year)
Tim Showalter (from Indianapolis, Indiana, USA) started Hoosierboy Restorations LLC over 9 years ago.
Team
1 founders / 4 employees
Location
Indianapolis, Indiana, USA
Case Study
In 2013 I decided to start a company where I would restore antiques and antique toys. After 25 years of working in education and information technologies, I decided to cash out my 401K savings to start Hoosierboy Restorations. I began in my mother's garage and quickly began receiving projects to restore. I quickly outgrew the small 2 car garage and expanded my operations to my present 2200 sq.ft. facility.
7 years later, we have restored hundreds of projects. Everything from 100-year-old toys, to historical furniture, to a T-33 Airforce jet ejection seat.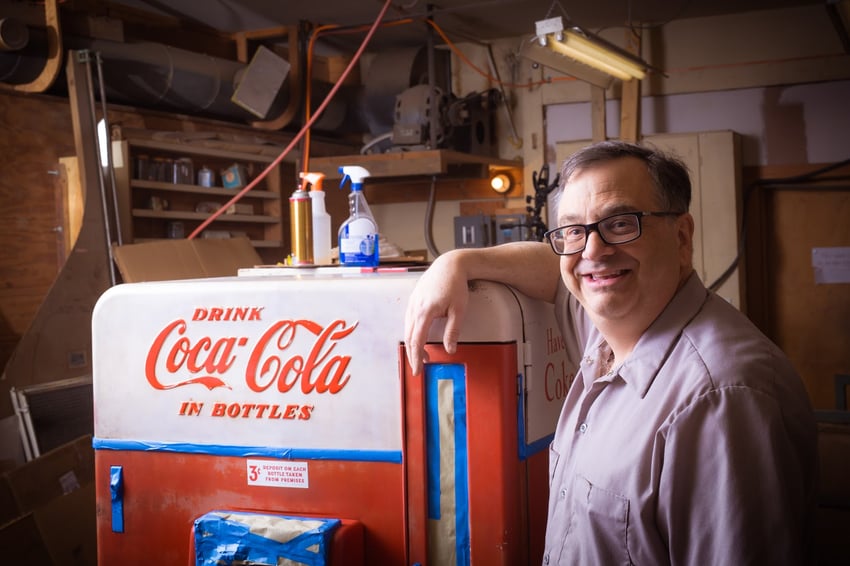 2. Antique Restoration and Sales
Check out their full website ➜
3. Ruby Lane
Stroll down Ruby Lane's cobblestone streets to buy and sell quality Antique & Art, Doll, Vintage, and Jewelry items from the world's largest curated marketplace since 1998.
Website traffic: 1.67M/month
Business rank: #43.6K
Check out their full website ➜
4. Antique Farm House
Find the perfect accents for your home. From our vintage shoppe to seasonal farmhouse décor, we have the perfect pieces to make your house a home.
Website traffic: 800K/month
Business rank: #143K
Check out their full website ➜
Want to start your own business?
Hey! 👋I'm Pat Walls, the founder of Starter Story.
We interview successful business owners and share the stories behind their business. By sharing these stories, we want to help you get started.
Interested in starting your own business? Join Starter Story Premium to get the greatest companion to starting and growing your business:
Connect + get advice from successful entrepreneurs
Step by step guides on how to start and grow
Exclusive and early access to the best case studies on the web
And much more!