Thank you Klaviyo for sponsoring Starter Story ❤️
Turn one-time buyers into repeat customers. Try the platform loved by 265,000 brands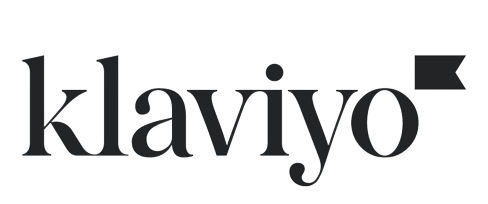 On Developing And Launching An AI-Enhanced Video Player Software
Start A Video Player Software Business
Hello! Who are you and what business did you start?
I'm Todd Giannattasio, I'm co-founder and CMO of Ziotag.com. Our software is an AI-powered video player that autotranscribes, segments, deep tags, and creates an Actionable Table of Contents for any of your online videos. This makes your video library fully searchable down to the time stamp, and easily navigable with a Table of Contents to jump right to the topic in the video that's most relevant.
We are currently running a private beta and at the time of writing have just around 500 customers on the waitlist, and a half dozen channel partners signed up.
Ziotag Co-founder and CMO Todd Giannattasio presenting at the 2020 ATD TechKnowledge Conference
What's your backstory and how did you come up with the idea?
My partners Jeff Paul (CEO), and Steve Dunham (CPO) had a few different areas of inspiration for the idea, one of the biggest being from the tech meetup scene.
They were having great panel discussions and recording them, but then they were essentially inaccessible to watch because they were 3 hours long with no way to search inside them or easily see what topics were discussed, when, and by who.
Then when I was brought into the discussion, the value for all content marketers, podcasters, course creators, webinar hosts, etc became abundantly clear.
Learn to say no, and ignore menial tasks that make you feel productive but are just keeping you busy and distracted from really moving the needle.
To validate our offer, first we had discussions with the ideal clients in our existing network to confirm need and interest. Then I immediately launched a paid social media campaign ($20/day) for a special offer and have been converting cold traffic at a ~50% conversion rate over the last 4 months, while also doing outreach to influential thought leaders in the various niches that we'll be working with.
At the time of launching, we were essentially bootstrapped, and then raised a $500k angel round to close out 2019, and are currently raising our Seed Round.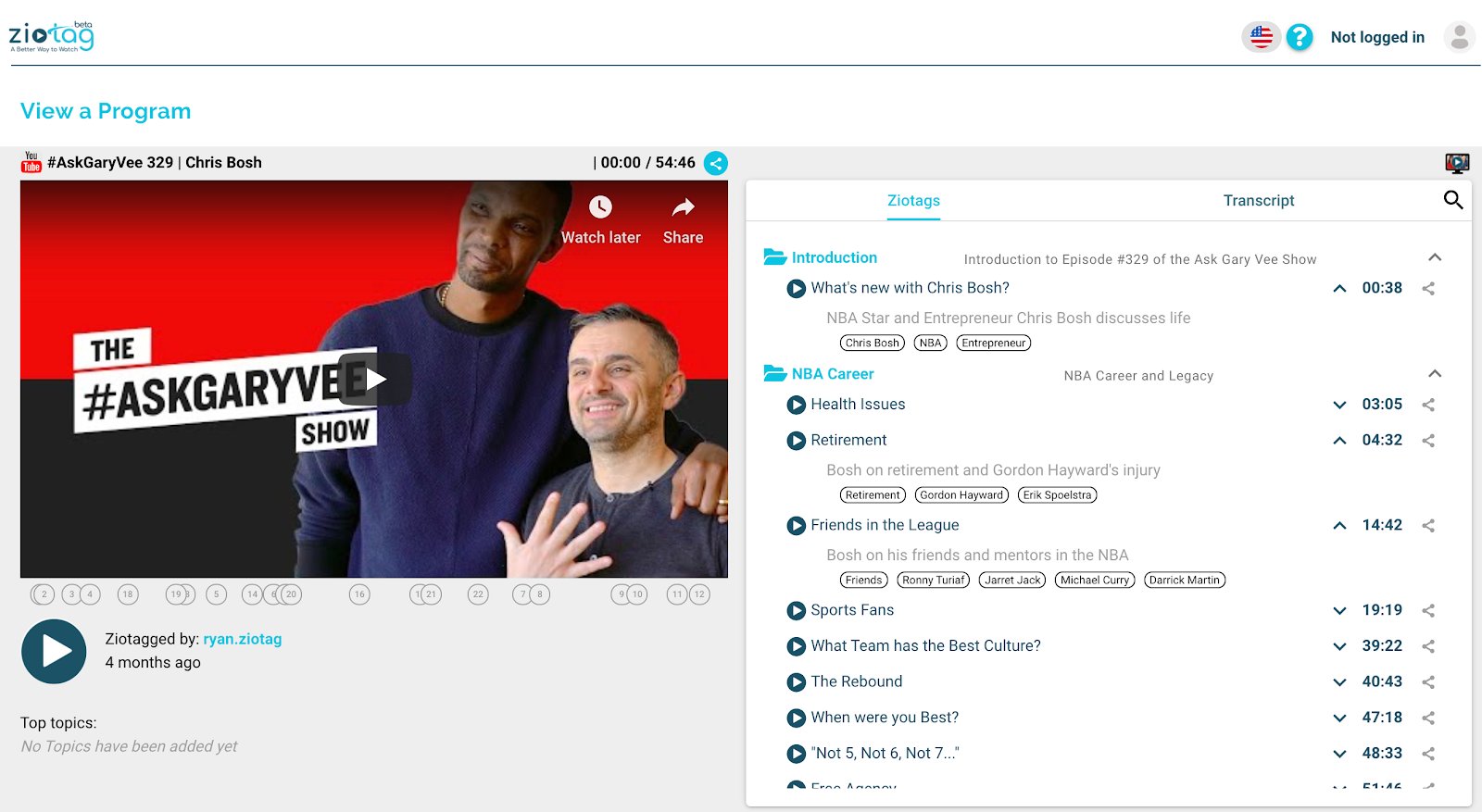 Take us through the process of designing, prototyping, and manufacturing your first product.
Steve, our CPO, and Michael Puscar, our Chief Technical Officer, built the MVP with Michael's team of insanely smart engineers and data scientists to get the basic functionality working so we could start testing and iterating.
Then I started using the product daily because I fit a few of our ideal customer profiles, and provided initial feedback. We then started rolling out small beta groups to collect feedback via in-app forms and a user group on Facebook.
For our first round of pricing tiers, we researched what other video applications and similar productivity tools are charging, and the value we bring to our customers. From there, I started doing outreach and pre-selling our Founding Members offer to test the pricing models.
Most of our costs at this stage were legal fees for setting up the company, getting our patents and hiring the product team to build the software. Our marketing budget is dollars a day and we're seeing massive traction. The executive team is working on sweat equity and convertible notes.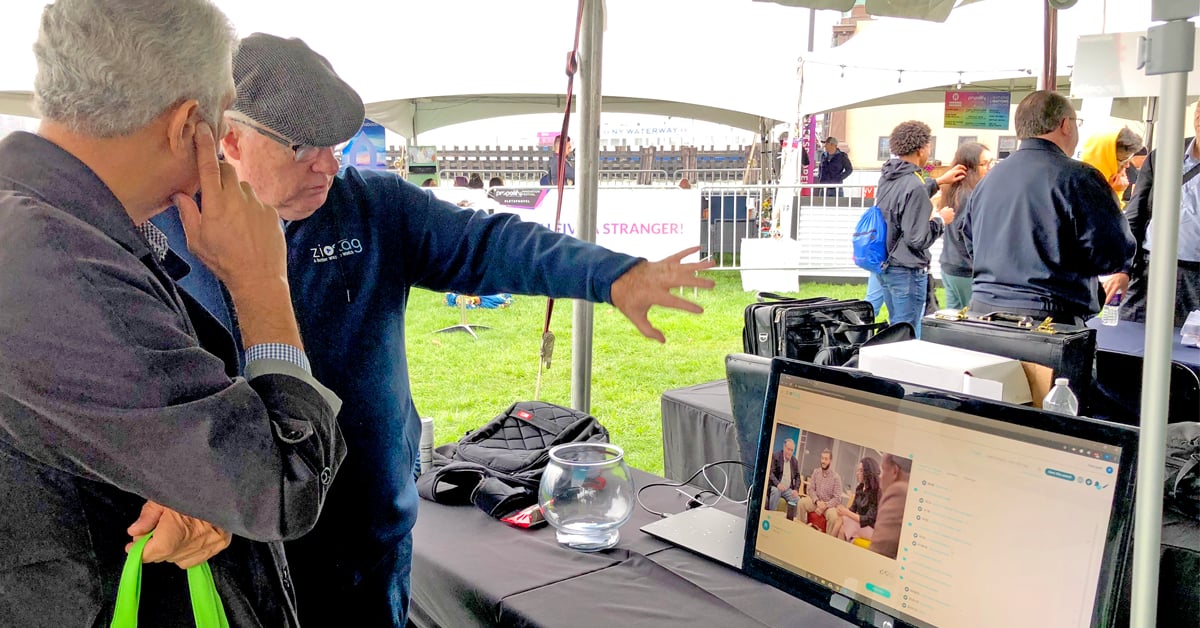 Ziotag Co-founder and CEO Jeff Paul demo'ing at the 2019 Propelify Innovation Festival
Describe the process of launching the business.
Our launch strategy was built around providing value upfront to our target audience and finding message to market match by testing with Facebook/Instagram Ads and direct outreach.
We did this with a super simple, some might even say ugly, landing page with a very compelling offer on a 3-page website. Most startups try to push their product too early in the customer journey and people bounce, or they offer Lead Magnets to build their email list and pipeline and hope to get a 20% conversion rate and maybe get some of those people to sign up for the product.
To create the best offer possible, we tied those two things together and offered a highly desirable Lead Magnet with a free beta account to our software, all of which speak to solving a major pain that our target audience wants to solve right now.
Being a scrappy startup, we focused all of our efforts on messaging rather than design and it paid off big time.
I'm a big fan of the quote attributed to Abraham Lincoln, "if you give me 8 hours to chop down a tree, I'll spend the first 6 sharpening the axe."
Because we researched and strategized so well ahead of time, our first campaign gained traction immediately. Within the first day of our first ads launching, we were getting beta customers signed up.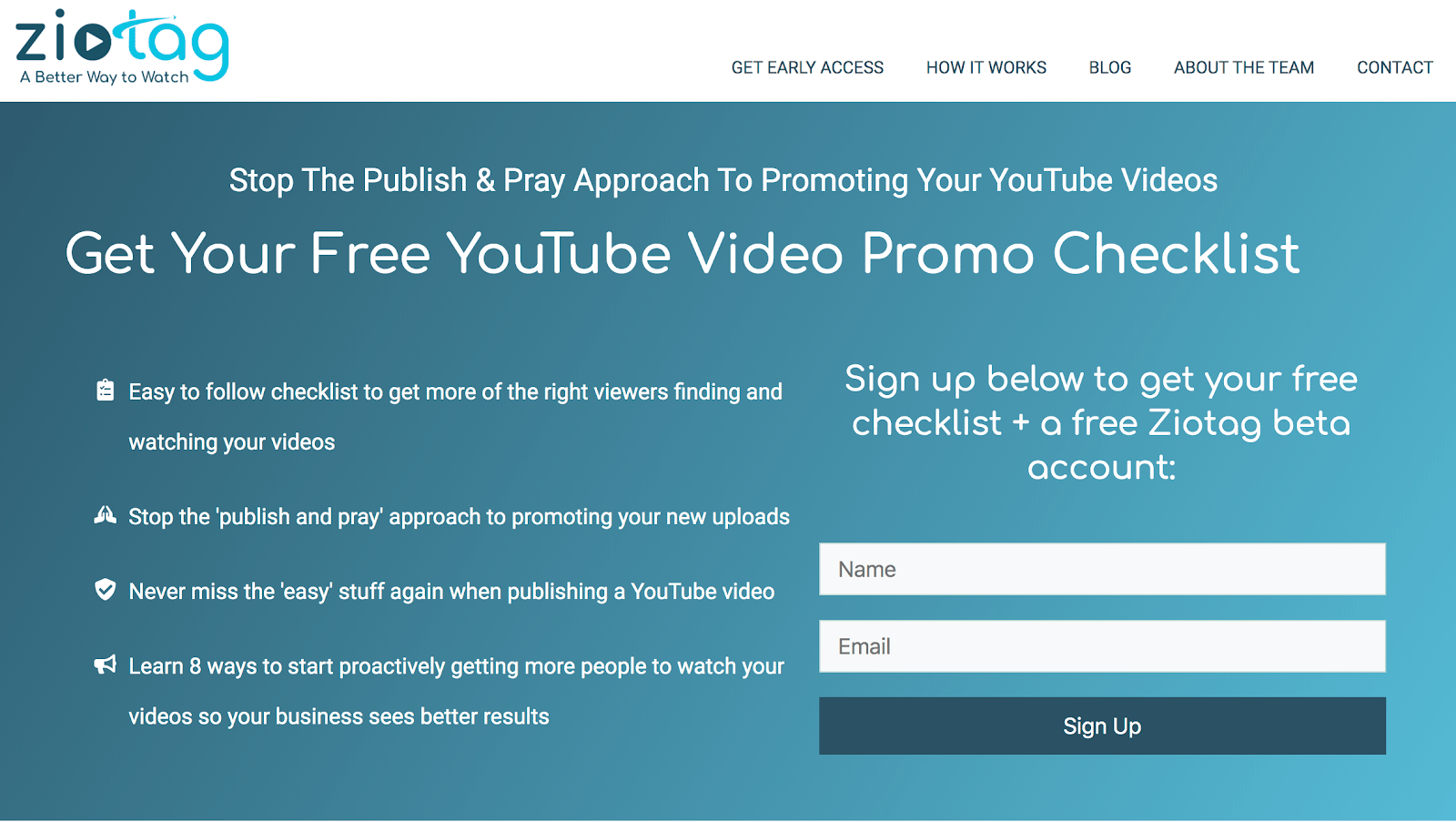 Since launch, what has worked to attract and retain customers?
Since we only launched the company a few months ago and are only in beta right now, I would say we're still in launch mode right now.
With limited budget and resources, I'm focusing on creating scalable sales and marketing assets. That's mainly long-form video content that can later be repurposed, our beta email list, and a pixeled Video Views audience on social media.
One of the very first things I did was start an interview show where I talk with Video Experts because our target audiences are businesses and entrepreneurs who are using video and this topic is extremely valuable to them. This is helpful from a few angles…
Creating content that our audience is interested in and directly relevant to how our product will help them, which means our viewers are more likely to convert into Leads and Customers.

Creating long-form videos that we can repurpose. When we have more resources on board, we'll edit these videos into smaller snippets for social media, as well as repurpose into search-optimized blog posts. This will help us attract more organic traffic from Google and engage our audience on social media and with email automation.

Building relationships with our video thought leader guests who might be great customers and channel partners/affiliates
Another thing I started doing early was building relationships and getting interest in a channel partner/affiliate program.
We already have a few highly recognizable partners on board for when we have the full product launch. This will help us reach far more potential customers, and those are audiences that already trust the people and brands that are promoting our product.
Event sponsorship and speaking at conferences has also been very beneficial for us, especially at the enterprise level.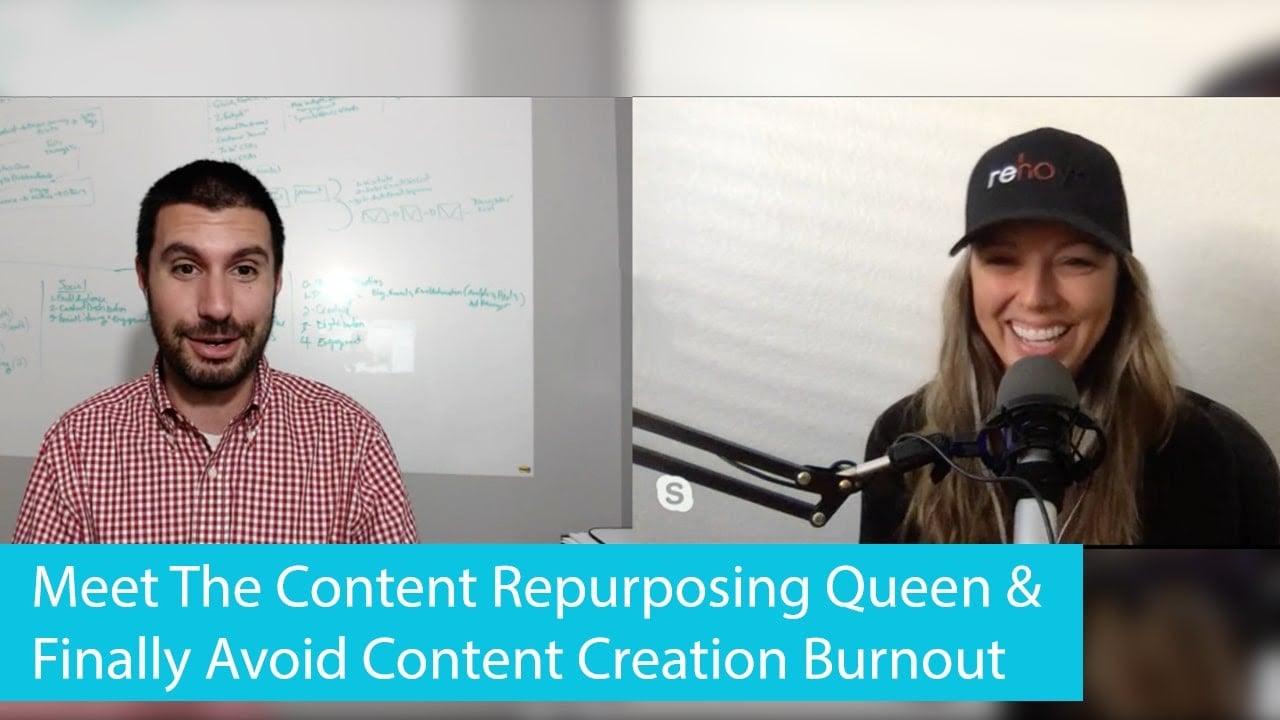 The Ziotag Video Expert Show with guest Shaina Weisenger from Repurpose House
How are you doing today and what does the future look like?
We're currently still in beta and at the time of writing have 503 customers signed up on the waitlist.
Over the last 4 months, we've only spent $1,951.12 on Facebook ads, which brings us to a Beta Customer Acquisition Cost of $3.88. We have a 1.34% CTR on our ads, and a ~50% conversion rate on our sign up page.
That single campaign is essentially the only promotion we do for our self-serve SaaS product right now until we have our product for sale and can monetize our funnel to reinvest in faster and more widespread growth.
Once we turn on our sales, we'll be expanding to more paid social campaigns, paid and organic search campaigns, affiliates and channel partners, direct outreach, and more.
On the Enterprise side, we presented at the 2019 Contech Live show in London and the 2020 ATD TechKnowledge show in San Jose. Those two shows alone generated more than a few dozen leads for our Enterprise Pilot Program.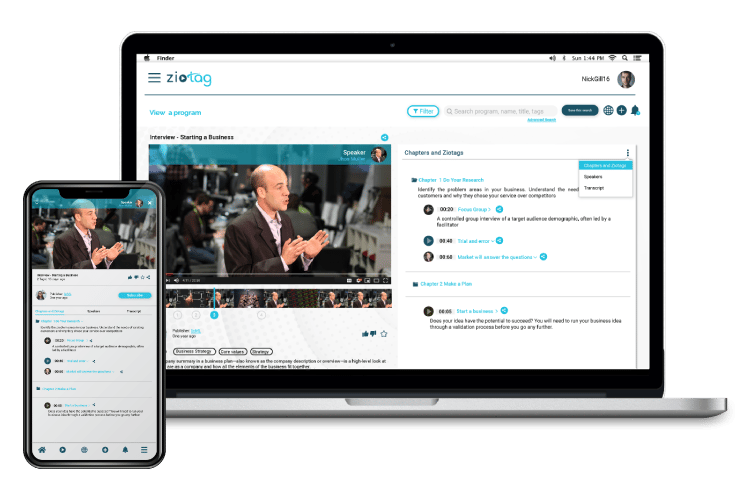 Through starting the business, have you learned anything particularly helpful or advantageous?
The biggest thing that's been confirmed for me is the importance of having message-to-market-match and a product that solves a problem for people.
Spend the time to really learn your audience, their pains and desires, the consequences of not solving them, and learn how to craft a message that really resonates with them. Assuming that you have a product that can do what you say, you'll gain traction very quickly.
A big lesson for me is curbing my enthusiasm when starting a brand new company in the tech space that requires an insane amount of expertise in a very complex field like Artificial Intelligence.
Create content that your audience will love. Build an audience that aligns with the problems you solve so that you can turn that audience into customers.
As someone who is primarily focused on sales and marketing, it's been an exercise to keep my patience and excitement pacing with product development. Developing something with Artificial Intelligence and Machine Learning is extremely complicated and our team is doing an amazing job with the weekly releases, and I'm just really anxious to get it out to the world.
Another thing that's been tough is that since our team is so small, but we're attracting so much demand, it's hard for us to keep up with all of the Leads that are interested in doing business. Don't get me wrong, that's a great problem to have and I'm happy to solve it.
It just stresses the importance of having proper systems and habits in place to handle your growth. Make sure you have a CRM setup and ready to go ASAP, and that you have a follow-up and nurturing strategy in place.
You don't have to have it all done before you start, I would suggest that you do it as needed but in a way that can be repurposed. Meaning that you don't need a 12 part email follow-up on day one. But when you get your first leads in and start sending each follow-up, document them and put them into your system for easy repurposing as your pipeline fills up. That way you're only doing the work once, then just making adjustments and iterations from there.
What platform/tools do you use for your business?
I can really only speak to our sales and marketing stack here, but this is our go-to:
WordPress + Thrive Themes for blogging and landing pages
Ziotag and YouTube for our Video Podcast, then embedding in blog posts
Facebook ads (and Instagram)
Facebook, Instagram, Twitter, and LinkedIn for organic social and audience building / engaging
Hootsuite for social listening and scheduling
ActiveCampaign for email marketing and automation
Google Analytics and Data Studio
Hubspot for CRM
Seamless.AI for outbound list building
Outreach.io for, well, outreach
What have been the most influential books, podcasts, or other resources?
I'm obsessed with professional (and personal) development, so my list of resources could go on forever. These are in no particular order:
A few of my go-to book recommendations for entrepreneurs are How To Win Friends and Influence People, Think and Grow Rich, The E-Myth, Psycho-Cybernetics, anything from Dan Kennedy but you can start with No BS Guide To Direct Marketing, Breakthrough Advertising, The Ultimate Sales Machine, Buying Trances, Building A Story Brand, DotCom Secrets and Expert Secrets, Anthony Iannarino sales trilogy, Relentless, Millionaire Success Habits, and the list goes on…
Some podcasts for entrepreneurs would be All Selling Aside with Alex Mandossian, I Love Marketing with Dean Jackson and Joe Polish, Akimbo with Seth Godin, The Art Of Online Business with Rick Mulready, Building A Story Brand with Donald Miller, Communities That Convert with Madalyn Sklar and Kami Huyse, Impact Theory with Tom Bilyeu, Online Marketing Made Easy with Amy Porterfield, Perpetual Traffic from DigitalMarketer, Mind Your Business with James Wedmore, The Science of Social Media from Buffer, Hustle and Flowcharts with Joe Fier and Matt Wolfe, Business Lunch with Roland Frasier, The Wolf's Den with Jordan Belfort, The Sunny Show with Sunny Lenarduzzi...to name a few :)
Advice for other entrepreneurs who want to get started or are just starting out?
Get Unapologetically Focused.
Once you know you have a deep expertise or great product to sell, get focused and go all in.
Learn to say no, and ignore menial tasks that make you feel productive but are just keeping you busy and distracted from really moving the needle.
Don't try to do everything. Figure out the few things that you can do that will make a massive impact and put on the blinders. You don't need to check your email all day. You don't need to take coffee meetings to BS for an hour. That stuff limits your ability to have an impact at real scale.
Once you accept this, it will be incredibly liberating.
Use Your Passion And Authenticity To Build An Audience
You're an expert in your field. You have a product that will change people's lives.
Create content that your audience will love. Optimize it for search so people can actually find it. Share it on social media so people consume it. Build an audience that aligns with the problems you solve so that you can turn that audience into customers.
I'm obviously a big fan of video content. Don't be a perfectionist. Just use your cell phone with a tripod or your webcam and start making videos. Get them on YouTube (and Ziotag of course) and embed them on your blog, share them on social, send them in emails to your list.
When people see your face and hear your voice regularly giving them valuable insights, it will build a relationship with them that eliminates competition from your marketplace.
Are you looking to hire for certain positions right now?
Once we close our Seed Round we'll be hiring more people on the product team (data scientists, UI/UX, etc.), and building out our sales team with proven B2B SaaS sales reps. If that's you, feel free to get in touch.
Where can we go to learn more?
If you have any questions or comments, drop a comment below!
-
Todd Giannattasio, Founder of Ziotag
Discover the best strategies of successful business owners
Join our newsletter and receive our handcrafted recap with the best insights shared by founders in Starter Story each week.
Useful, convenient, and free:
PROMOTED
Did you know that brands using Klaviyo average a 95x ROI?
Email, SMS, and more — Klaviyo brings your marketing all together, fueling growth without burning through time and resources.
Deliver more relevant email and text messages — powered by your data. Klaviyo helps you turn one-time buyers into repeat customers with all the power of an enterprise solution and none of the complexity.
Join Brumate, Beardbrand, and the 265,000 other businesses using Klaviyo to grow their online sales.
Starter Story
Wanna see 52 business ideas you can start with less than $1,000?
Join our free weekly newsletter and get them right now.