How I Created An All-Natural Smoothie Add-ons Brand That Sells At Whole Foods And Costco
Start An Online Food Business
Hello! Who are you and what business did you start?
My name is Helen Hall and in 2017, I founded my first business, Blender Bombs. Since then, I have expanded my businesses to include Hustle Smoothie Bar, 80X20 Market and Tipsy Spritzers.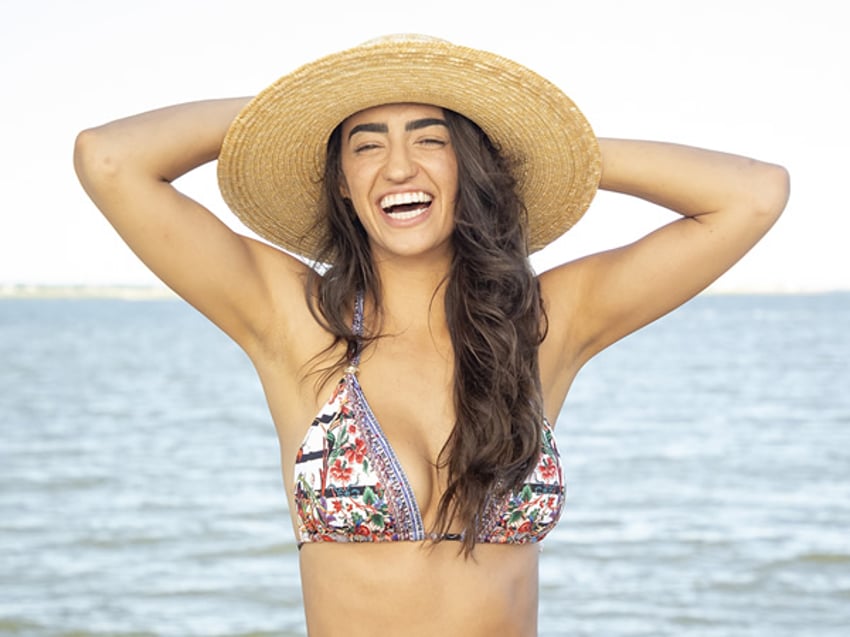 My entire goal is to educate people about holistic wellness and provide them with the tools to feel their best. This all started when I created Blender Bombs. A Blender Bomb itself is a small, nutrient-dense ball made up of all-natural ingredients like nuts, seeds, and a date. You toss one into your smoothie with all of your other smoothie ingredients and it creates a delicious meal replacement.
Today, we've expanded the Blender Bombs line to include a full selection of smoothie add-ons including grain-free granola, Bomb Drizzle, Bomb Butter, and now Bomb Bars. You can find our products all over the US in stores like Whole Foods, Costco, and more.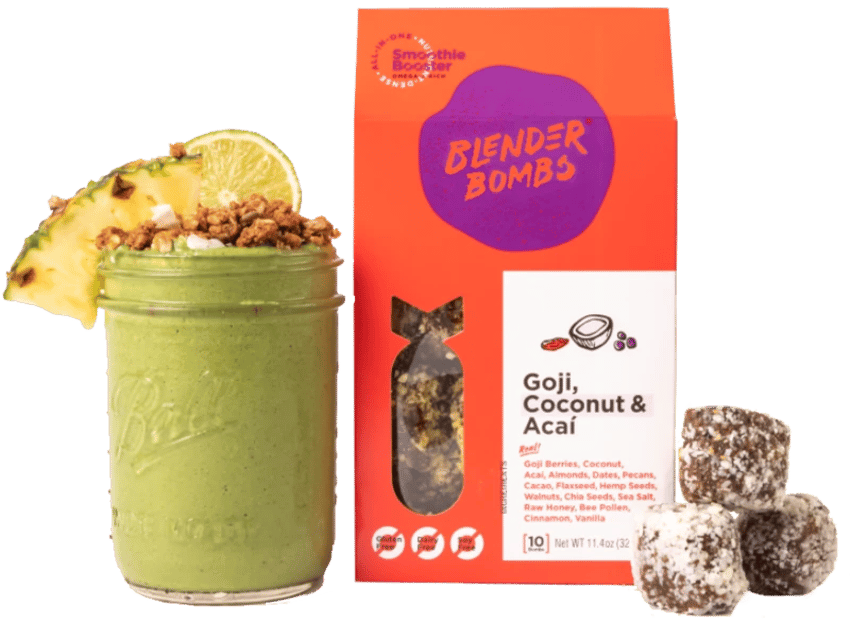 What's your backstory and how did you come up with the idea?
I graduated college in 2015 and began my personal health and wellness journey by becoming a personal trainer. I was constantly researching diet and food trends and trying everything. I eventually went to my doctor and asked him how I could get all the essential nutrients I needed while staying on a plant-based diet. He wrote down a list of nuts and seeds and suggested that I add them to a daily smoothie. I began doing this and eventually lost 30+ pounds. I was feeling amazing and I knew I had to share this.
Always go with your gut!! There will be SO many tough decisions throughout owning your own business so the faster you can learn to trust your gut the better off you will be.
Most of my personal training clients were having a hard time seeing weight loss results with just workouts alone. I knew that I needed to share my amazing smoothie recipe with them. I decided to roll up all the nuts and seeds into one ball, held together by a date and a little bit of honey. I went to Costco and bought the ingredients I needed in bulk and started rolling them up into bombs. Now I could sell my "Blender Bombs" to my clients. Word spread like wildfire and soon I was employing my friends to come over and help me roll these balls in the kitchen of my apartment.
One thing led to another and I decided to get a co-packer to help me make my Blender Bombs. Thus, my first company was born. Totally organically and through word of mouth. At the same time that my company was growing, so was my presence on social media. This was a great way for me to spread the word myself about the Blender Bombs and share other people's testimonials. I eventually was able to quit my job as a personal trainer and work on Blender Bombs full time.
Take us through the process of designing, prototyping, and manufacturing your first product.
My "design" process was quite simple because it was totally organic. I knew that I wanted a way to get all of these amazing ingredients together so the idea of rolling them into "balls" came to me. After purchasing everything I needed in bulk, I just started rolling them. I used a food processor to get the nuts and seeds blended into smaller pieces.
Do everything you can on your own first before hiring someone! This will help save on costs in the early stages and it also lets you learn how to do it all yourself so if you ever need to take something over you can.
Once I had the basic recipe down, I shared that with our manufacturer. With different manufacturers, you have to test recipes, methods of making the products, etc. We have had to add water, take water out, use different coconut cream powders, and more. This is just a trial and error phase until you get it perfect.
Describe the process of launching the business.
When I first started I was making the Blender Bombs I was hand rolling all of them by myself in my apartment kitchen. It quickly became too difficult to manage and I knew I would eventually need a better long-term solution. I used to head over to Costco once a week and stock up on all the nuts, seeds, dates, etc that I needed to make the Blender Bombs, and as of last week we have officially launched in 11 Costco stores!
I have not taken any outside investment since day 1- I started the business with $300 gifted to me for my birthday from my parents and that is what I used to buy the first round of ingredients from Costco- that has been my only "investment." There have been so many ups and downs and lessons I have learned through trial and error but thankfully Charleston has been the most supportive community to have started Blender Bombs. Everyone here is willing to help spread the word and just support you however you need- it's truly awesome.
Since launch, what has worked to attract and retain customers?
Social media, Instagram specifically, has been huge for us. It is through this platform that we were able to build a community. We can share testimonials, get customer feedback and make announcements through Instagram. Now we run ads through Instagram and Facebook as well to increase traffic and sales.
We also have our ambassador program where we have our "bombassadors" who have helped us grow and spread the word! This has been such an awesome way for us to grow and gain new customers in a very organic way. We also have a FB group for Blender Bomb customers that is great for staying in touch, sharing recipes, news, etc., and is a great way for us to keep in direct contact with our customers.
How are you doing today and what does the future look like?
Blender Bombs is currently profitable. We spend about $700 a day on ads. Our ROA is between 300%-400%. We have 76k email subscribers and 54.5k Instagram followers on Blender Bombs Instagram. Helen's personal Instagram has 87.2k followers. We do about 25k a month in sales on Amazon.
Right now, we have 6 full-time employees and one part-time employee. Since we are a small team, we all work closely together and wear many different hats. We do not have an office so everyone works remotely. Most of the team lives in Charleston but Scott and Helen are currently on a cross-country road trip! The goal of the road trip is to gain exposure all over the US and grow our west coast customer base.
We recently launched in 10 southeastern Costco locations and are so excited to grow our large retail presence.
Some of our goals are to get on Shark Tank, have national distribution in Target, Costco, and Walmart.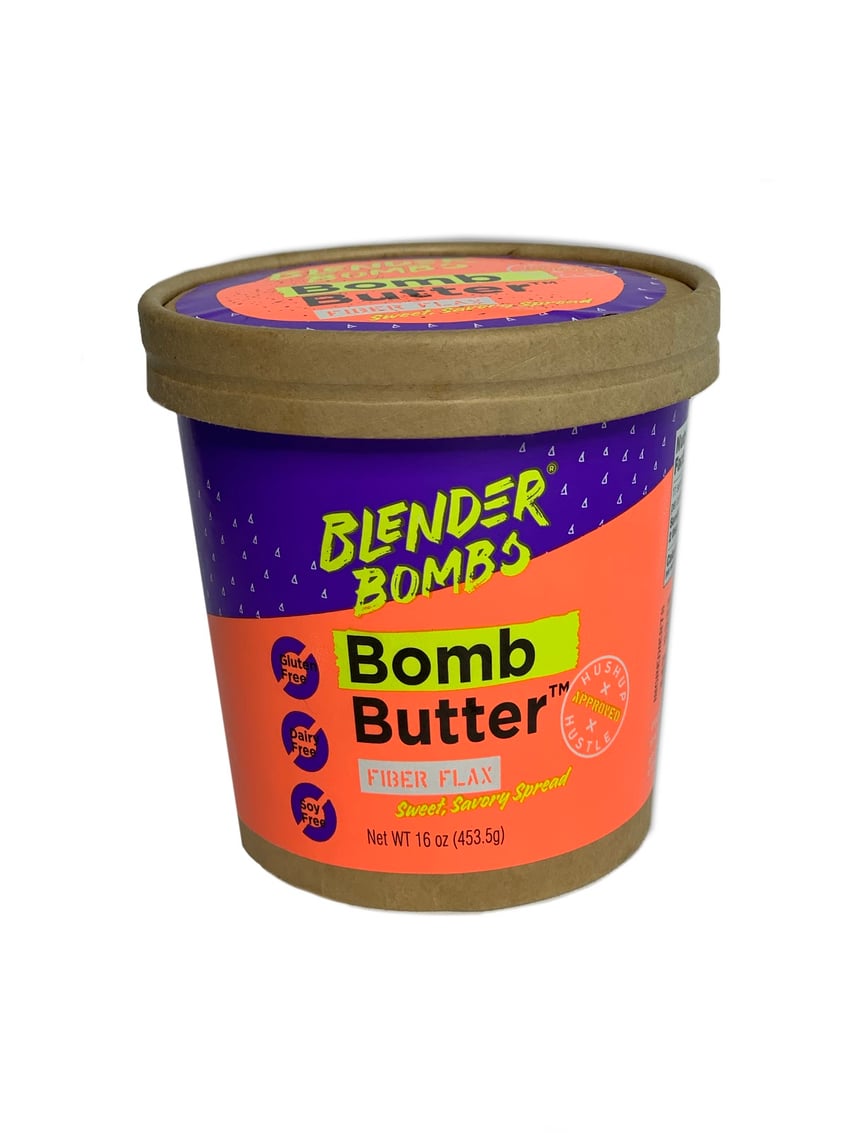 Our first Bomb Butter packaging
Through starting the business, have you learned anything particularly helpful or advantageous?
Do everything you can on your own first before hiring someone! This will help save on costs in the early stages and it also lets you learn how to do it all yourself so if you ever need to take something over you can. I was working by myself for almost the first year before I hired anyone else to help me.
I loved being all hands on deck when I first started but as we have grown I have had to hire more people to take on all the responsibilities that I was no longer able to handle myself. I love love love my team and am so thankful to work with people that I love!
What platform/tools do you use for your business?
Here is a list of some of our favorite business tools:
Instagram (all social media really) - social media is FREE and accessible to all. If you're not utilizing social media, you need to. It has been a great way for us to build a community, connect with customers and get valuable customer feedback.
What have been the most influential books, podcasts, or other resources?
Some of my all-time favorite books are Big Magic by Elizabeth Gilbert, The Magic of Thinking Big by David J. Schwartz, The e-myth and Let my People go Surfing.
Some podcasts that I recommend are The Skinny Confidential: Him and Her with Lauryn Evarts and Michael Bostick and The Model Health Show with Shawn Stevenson.
Advice for other entrepreneurs who want to get started or are just starting?
Always go with your gut!! This is the advice I always give people because it has helped me so much when making difficult decisions. There will be SO many tough decisions throughout owning your own business so the faster you can learn to trust your gut the better off you will be.
Are you looking to hire for certain positions right now?
Not right now!! The next people we hire will be a videographer/photographer, sales rep, and customer service representative.
Where can we go to learn more?
If you have any questions or comments, drop a comment below!
-
Helen Hall, Founder of Hushup X Hustle
Want to start your own business?
Hey! 👋I'm Pat Walls, the founder of Starter Story.
We interview successful business owners and share the stories behind their business. By sharing these stories, we want to help you get started.
Interested in starting your own business? Join Starter Story Premium to get the greatest companion to starting and growing your business:
Connect + get advice from successful entrepreneurs
Step by step guides on how to start and grow
Exclusive and early access to the best case studies on the web
And much more!
Together With Food Foundry
Do you want $75k in funding to grow your startup?
Food Foundry is an accelerator program built by Relish Works & Gordon Food Service for early-stage startups disrupting the foodservice industry. Applications are open now through October 23rd! Apply today if you're looking for:
$75K in funding
Specialized early-stage curriculum and resources
Dedicated mentorship from investors and foodservice experts
Highly supportive community to help grow your business
Food Foundry's 2023 cohort will kick off in January in Chicago and end with a final invite-only showcase for companies to pitch to investors and the broader Food Foundry community.
Apply NOW [It only takes 10 minutes!]