How To Wow Your Customers With Handwritten Notes
•
Updated: October 6th, 2022
How To Wow Your Customers With Handwritten Notes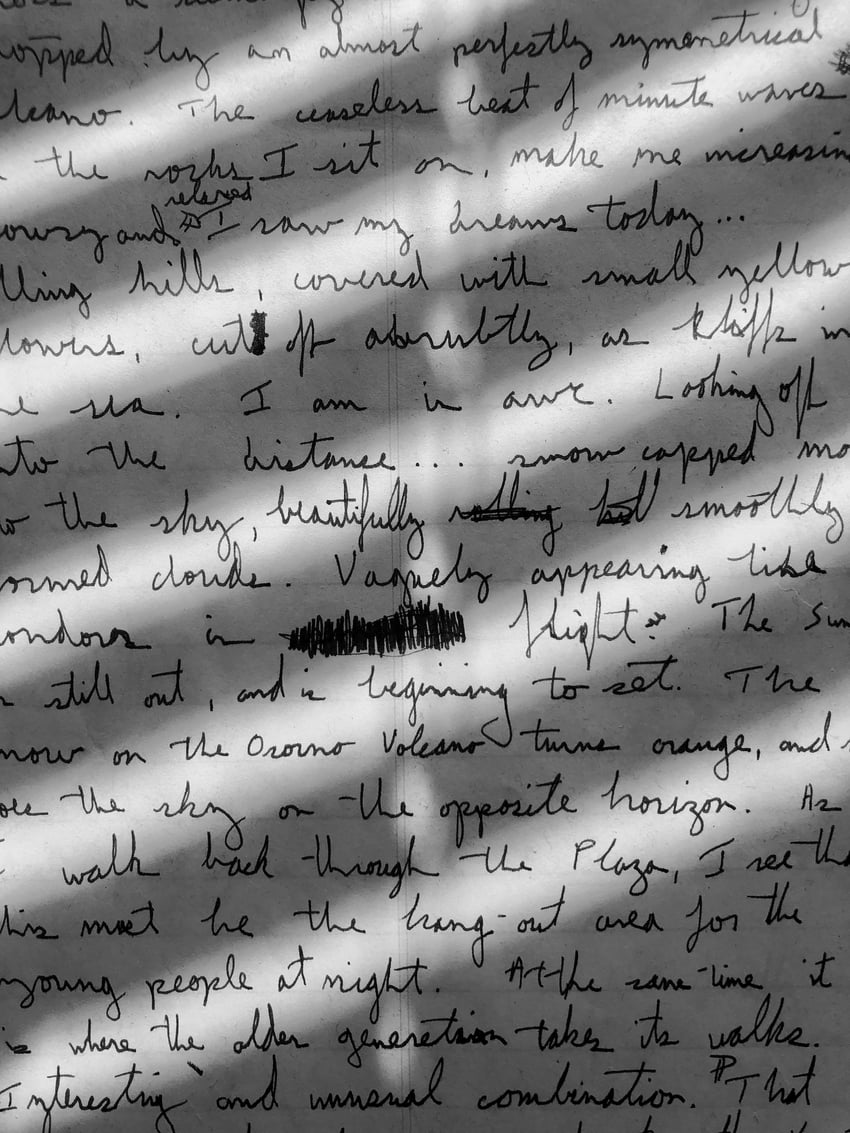 What Is Handwritten Marketing?
Handwritten marketing is a common strategy used by sales and marketing teams that aim to maintain close relationships with their customers.
Sending handwritten notes to customers helps marketers achieve personalized marketing, improve customer loyalty, and improve open rates.
The concept of sending writing handwritten notes to customers is ideal in lead generation, sending thank you message after the customer made a purchase, retargeting abandoned shopping carts, and several other scenarios.
Handwritten Marketing Key Takeaways
Handwritten marketing focuses on the personal aspect of sending letters, making it a memorable way to get your message across.
Sending handwritten notes is an affordable way of targeting and converting high-value leads through personalized messages.
Handwritten notes make the customer feel special and perceive your relationship as something more than just business.
Understanding Handwritten Notes
In a world where customer communication is digitized, marketers may perceive writing letters by hand as a big waste of time.
Fortunately, marketers can revive handwritten marketing by leveraging modern technology, such as Scribeless to produce personalized letters for clients.
A handwritten letter makes the customer feel special and leaves a good impression of your company.
Marketers make use of handwritten notes to customers when they want to express gratitude, and improve human interaction, especially when retargeting a customer.
When sending handwritten notes to customers, marketers need to use high-quality paper that reflects the company's ethos and makes the customer, feel that you took time to prepare the note.
Real World Examples of Companies that Sent Handwritten Notes to Customers
1.HEX
Hex, a fashion brand, is a great example of a company that built customer loyalty by incorporating personalized handwritten notes to customers.
Featured on Forbes, HEX hand wrote and delivered over 13,000 thank-you notes to the customers.
Hex is an established brand, thanks to their brilliant idea of sending handwritten thank-you notes to their customers. It is clear that handwritten notes helped HEX achieve customer loyalty.
2. John's Crazy Socks
John's Crazy Socks, is our second example of a company that sends handwritten notes to customers.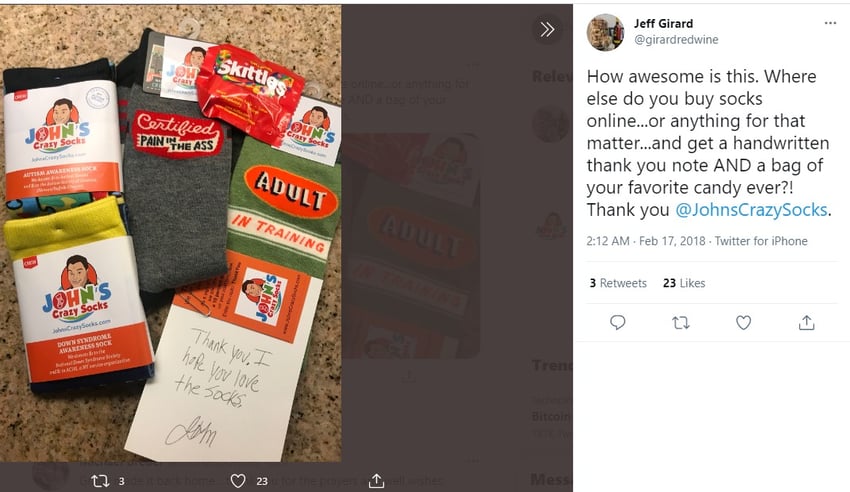 In this example, a happy customer recognizes John's Crazy Socks for sending a handwritten note that included a bag of favorite candy, just for buying few pairs of socks.
In fact, the customer is so happy, that he posted the image on Twitter, and even mentioned John's Crazy Socks, which has the potential of generating more traffic to the company's website.
How to Get Started With Handwritten Notes For Your Customers
Decide what you are looking to achieve in the short and long term
Choose if sending handwritten notes will be a one-off campaign or a recurring one
Design a template that represents your brand's personality
Customize the message to match the customer's expectation
Send your handwritten note sooner rather than later
Taking time to handwrite notes to each customer can take a lot of your time. tools like Scribeless and Handwrytten will help you write notes to customers.
Contributors
Contributors to this article:
Pat Walls, Founder @ Starter Story
Samantha Walls, Head Of Content @ Starter Story
David Gitonga, Writer @ Starter Story
Want to start your own business?
Hey! 👋I'm Pat Walls, the founder of Starter Story.
We interview successful business owners and share the stories behind their business. By sharing these stories, we want to help you get started.
Interested in starting your own business? Join Starter Story Premium to get the greatest companion to starting and growing your business:
Connect + get advice from successful entrepreneurs
Step by step guides on how to start and grow
Exclusive and early access to the best case studies on the web
And much more!