Thank you Klaviyo for sponsoring Starter Story ❤️
Turn one-time buyers into repeat customers. Try the platform loved by 265,000 brands
The 6 Best VC Firms In Fort Wayne, IN [2022]
•
Updated: January 20th, 2022
The 6 Best VC Firms In Fort Wayne, IN [2022]
Are you looking for a VC firm for your Fort Wayne, IN based startup?
Finding the right investment firm for your startup can be a daunting task.
There are a number of successful venture capital firms in Fort Wayne, IN, and we've curated a list of the best local firms in the area. Additionally, we provide you with:
Investment size
Funding stages
Typical industries the firm works with
Well known companies the VC firm has invested in
Here's the list:
1. North River Capital
Location: Fort Wayne, IN
Industries: Manufacturing, Automotive, Mining, Service, Scrap Processing
Investment Range: Not disclosed
Stage: Series A
Companies invested in: Auburn Gear, T-E Inc., Wayne Manufacturing LLC
North River Capital, a Fort Wayne-based private equity firm, has around 35 years of experience in investing and building successful companies.
The firm backs companies across multiple industries, however, they primarily focus on manufacturing companies.
They believe in a long-term investment that will ensure the company's organic comprehensive growth.
Learn more about North River Capital ➜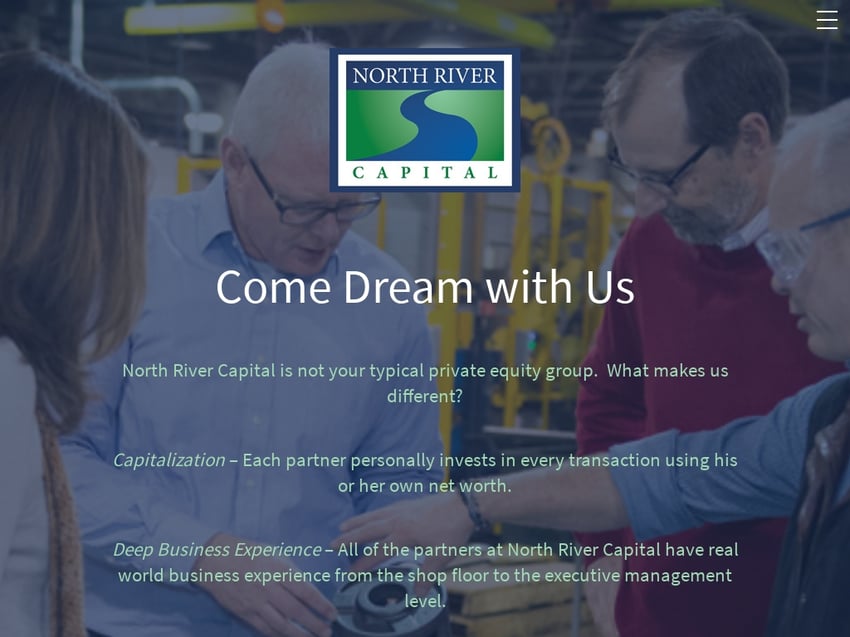 2. Mammoth
Location: Fort Wayne, IN
Industries: Technology & Health Science
Investment Range: Not disclosed
Stage: Series A
Mammoth venture capital firm focuses on companies in the healthcare and information technology sectors.
The firm specializes in investing in early to growth-stage biotech and life science companies that have unique solutions to healthcare-related problems.
Mammoth has a great team that includes renowned physician entrepreneurs and operational managers with years of experience to lead and guide its portfolio companies to their path of success through their long-term collaboration.
3. Maple Seed Capital
Location: Fort Wayne, IN
Industries: Health Care, Privately Held Companies, Specialty Chemicals
Investment Range: Not disclosed
Stage: Series A
Maple Seed Capital escalates the growth of its portfolio companies by providing them growth capital and business assistance.
The firm primarily invests in companies situated within a 120-mile radius of Fort Wayne, IN.
They work alongside the company's management team to increase their performance and help them achieve prolonged success.
Learn more about Maple Seed Capital ➜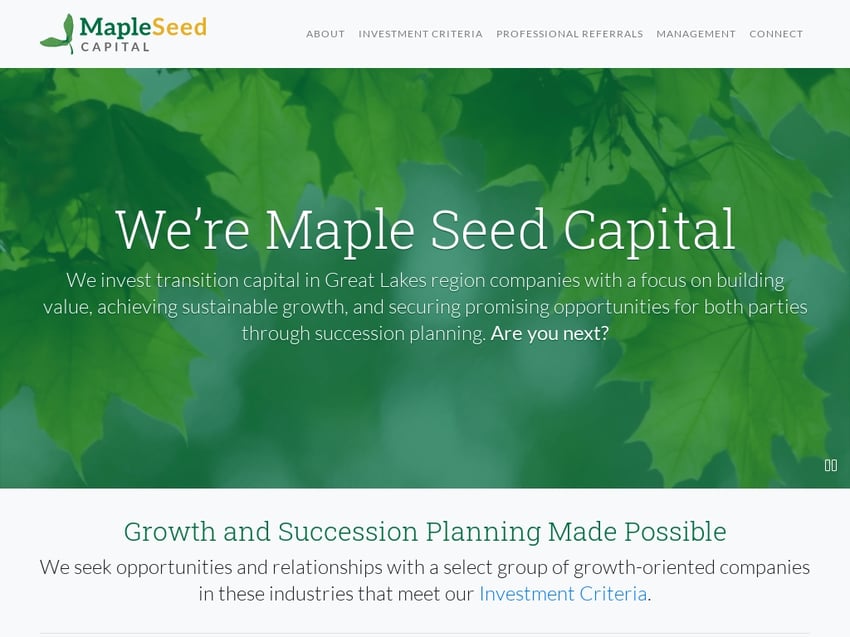 4. Ambassador Enterprises
Location: Fort Wayne, IN
Industries: Technology, Manufacturing, Real Estate
Investment Range: Not disclosed
Stage: Seed Stage
Ambassador Enterprises, a legacy-minded private equity firm with a great network of affiliated companies, focuses on investing in people, purpose, and performance.
This company was founded in 2006 and has a motivated team of highly experienced professionals to help companies build better communities and achieve sustainable growth.
Ambassador Enterprises partners with like-minded leaders to create a positive and lasting impact on society.
Learn more about Ambassador Enterprises ➜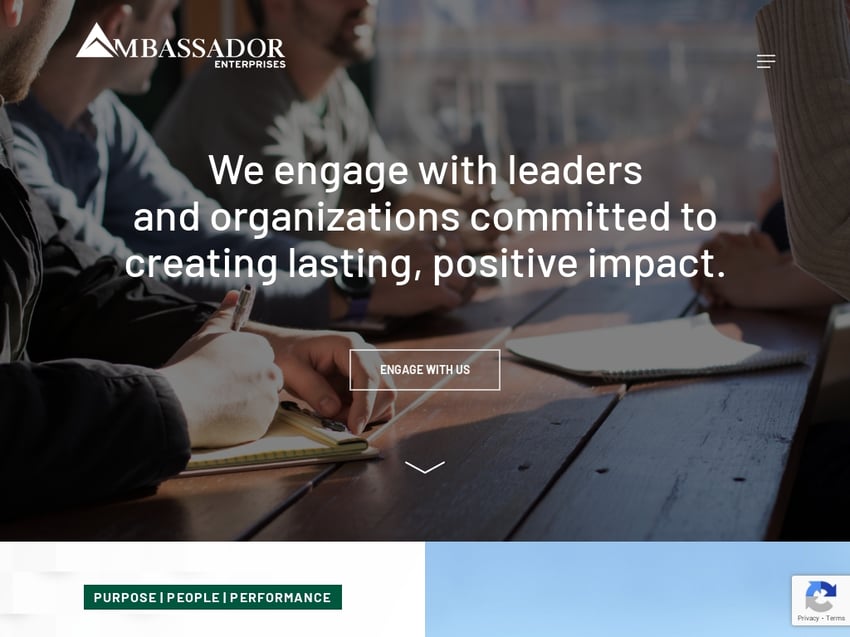 5. Indian Angel Network
Location: Fort Wayne, IN, Bangalore, India
Industries: Proprietary Technology, Unoque Product
Investment Range: $100K - $5M
Stage: Seed Stage & Series A
Indiana Angel Network is a group of angel investors providing funds to startup and early-stage companies with high growth potential.
The company seeks great teams with unique products or ideas, a clear business vision, and the capability to survive in a large potential market.
They typically invest from $100K to $500K in Seed Stage and $1M to $5M in Series A companies.
Learn more about Indian Angel Network ➜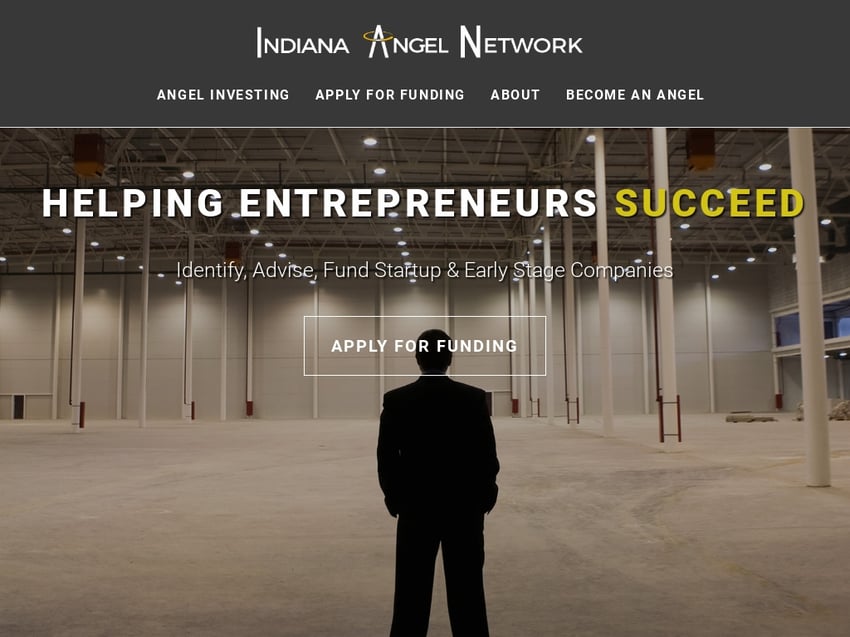 6. NA Capital Partners
Location: Fort Wayne, IN
Industries: All Industries
Investment Range: Not disclosed
Stage: Series A
NA Capital Partners provides angel capital to powerful startups and disruptive business ideas with proven ability to bring them to effect.
The firm focuses on companies that stand out from their competitors and seek early-stage or expansion capital to grow in the market.
Learn more about NA Capital Partners ➜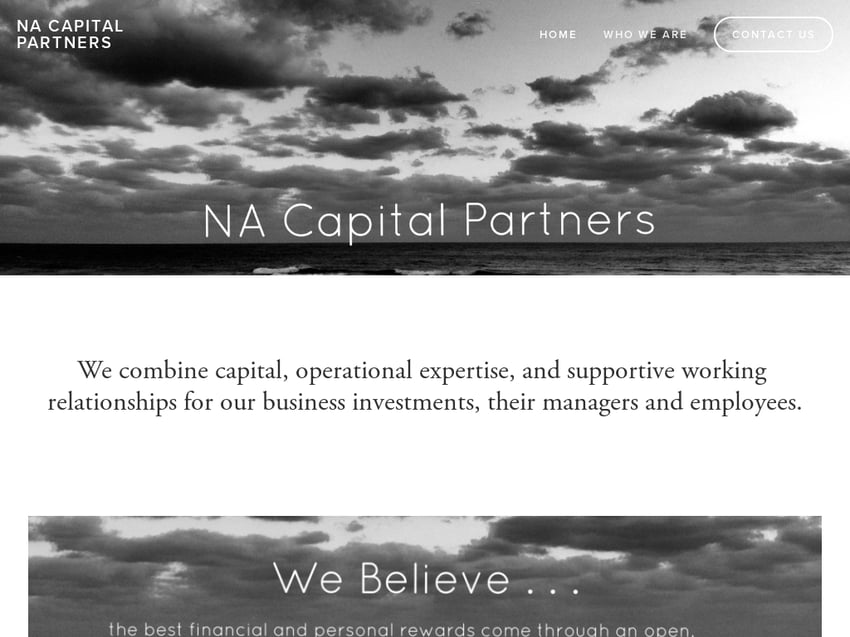 Want to start your own business?
Hey! 👋I'm Pat Walls, the founder of Starter Story.
We interview successful business owners and share the stories behind their business. By sharing these stories, we want to help you get started.
Interested in starting your own business? Join Starter Story Premium to get the greatest companion to starting and growing your business:
Connect + get advice from successful entrepreneurs
Step by step guides on how to start and grow
Exclusive and early access to the best case studies on the web
And much more!
PROMOTED
Did you know that brands using Klaviyo average a 95x ROI?
Email, SMS, and more — Klaviyo brings your marketing all together, fueling growth without burning through time and resources.
Deliver more relevant email and text messages — powered by your data. Klaviyo helps you turn one-time buyers into repeat customers with all the power of an enterprise solution and none of the complexity.
Join Brumate, Beardbrand, and the 265,000 other businesses using Klaviyo to grow their online sales.
Starter Story
Wanna see 52 business ideas you can start with less than $1,000?
Join our free weekly newsletter and get them right now.