How I Validated And Built A $1K/Month Side Project
Hello! Who are you and what business did you start?
Hello hustlers! My name is Keyul and I'm the maker of Coursesity. I started the website more than two years ago in order to create a search engine to find the best online courses on the internet.
Coursesity is a search engine to discover the best online courses and tutorials available on the internet. Coursesity aggregates online courses from different education providers and eLearning platforms and categorizes them. Coursesity makes easy for learners to find and compare different courses for their next learning.
Coursesity empowers learners and students to discover free and the best online courses across 200 different subjects including programming, design, marketing, business, personal development and so on. Learners Record & track the progress of the courses they are taking online. Learners can connect with other learners at the same level to get help in learning. The vision of Coursesity is to empower students and learners to achieve their career goals by learning new skills.
Coursesity is also a platform for instructors and creators to launch their courses. Any creators or instructors can publish their courses and promote their courses to thousands of learners for free. This makes easy for creators to build their audience.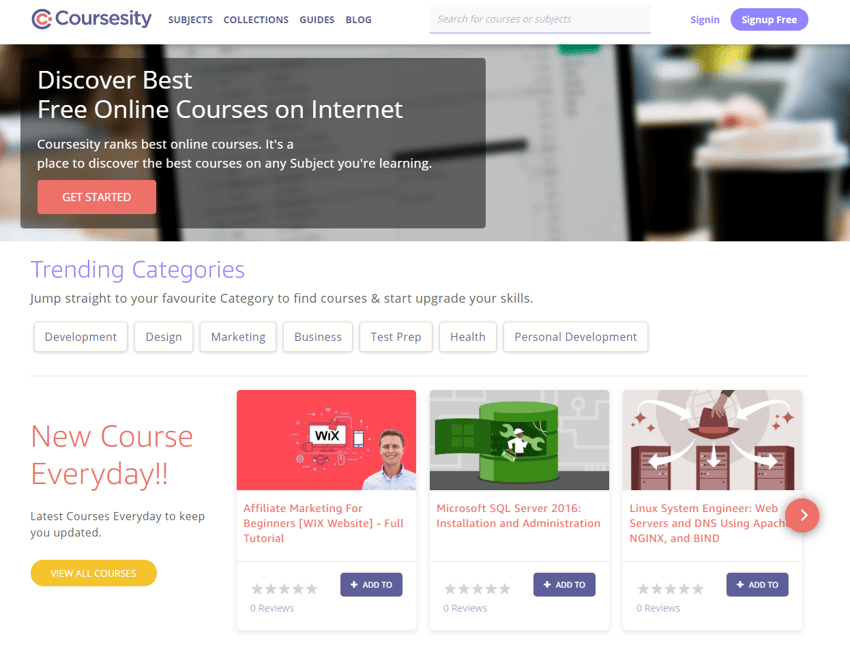 What's your backstory and how did you come up with the idea?
Three years back, I was preparing for the software engineer interview. During that time, I was searching for online courses that could help me to revise the technical concepts and technologies. In this process, I realized that I spent more time in the searching and comparing courses on various eLearning platforms instead of spending more time on actual learning.
Don't focus on so many things at once. This will take lots of time and effort. Set 1-2 goals and plan everything that helps you to achieve them. Once these goals have been achieved set the next goals.
After a few months, I was discussing interview preparation with a friend and he explained how frustrated to find a course on some specific subjects. He had a similar experience as me.
So I decided to create a common list of courses on different programming languages, tools, and frameworks. I collected all free programming courses from all the different e-learning sites and categorized them based on the programming languages, frameworks, and tools.
I uploaded the list on GitHub and shared it on Reddit. It became an instant hit on Reddit. Different blogs & sites copied the list and posted it on their sites. Around 17,000 courses were visited in just 4 days from that list. This validated the potential of the idea.
Take us through the process of designing, prototyping, and manufacturing your first product.
After I validate the potential of the idea, I started brainstorming the features that need to be on the first MVP. First, I created a signup page with a simple template and messenger chatbot. And posted on different social media sites.
The aim of the site was to keep it simple and easy for users to find programming courses. By keeping this in mind, I narrowed down the features that needed for first MVP launch. I designed a few mockups on pages to get more ideas before starting development. It took six weeks to build the first working version of the site.
As a maker, you always want to ship the product with all the features and it can take so much time to build everything and you never know how many of these features customers will use.
For MVP, only build the features that solve the pain point for your audience.
Describe the process of launching the business.
While the MVP was under development, I posted on various Facebook groups with the site and chatbot link. In few hours 150 people signed up via email and via Facebook Messenger.
After creating the first MVP of the site, the next step was to launch the first version to the public. I posted the site on Product Hunt. It became a no. 1 product of the day on ProductHunt. In three days, 10,000 people visited the site just through Product Hunt.
The Product Hunt launch really helped to get the word out. After that, few tech press & blogs have also written about the launch. To grow the audience based, we started a campaign that focused on a niche market. Reddit and Facebook groups are the best places to reach out to your niche audience. Take advantage of this. I have also started a publication for developers and publication for designers.
Since launch, what has worked to attract and retain customers?
The strategy that worked out really well to attract new users was Side Projects strategy. In this strategy, the idea was to launch different projects that are directly related to either the main product or the targeted audience. I kept Launching new projects on a regular basis and many of these projects generate lots of traffic to the main site. For examples:
I created chrome extensions to find free programming courses and free design courses and launched them on ProductHunt. They became the top 3 products of the day and top 10 products of the day respectively.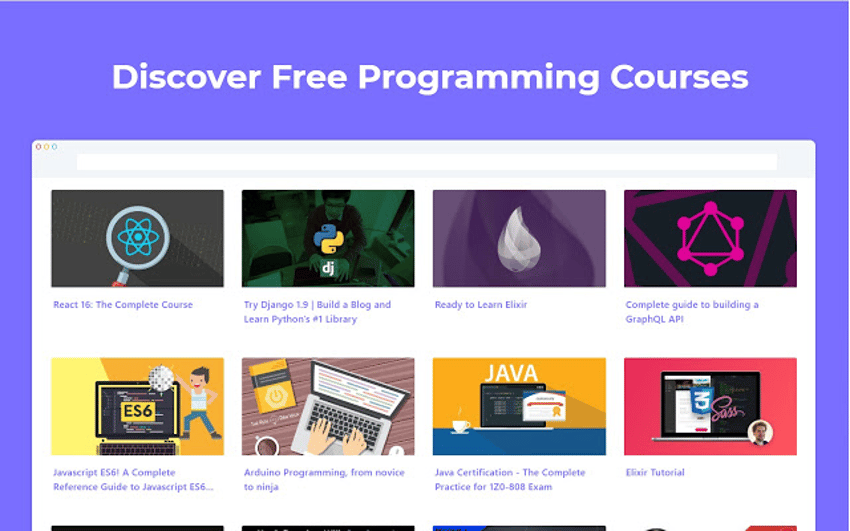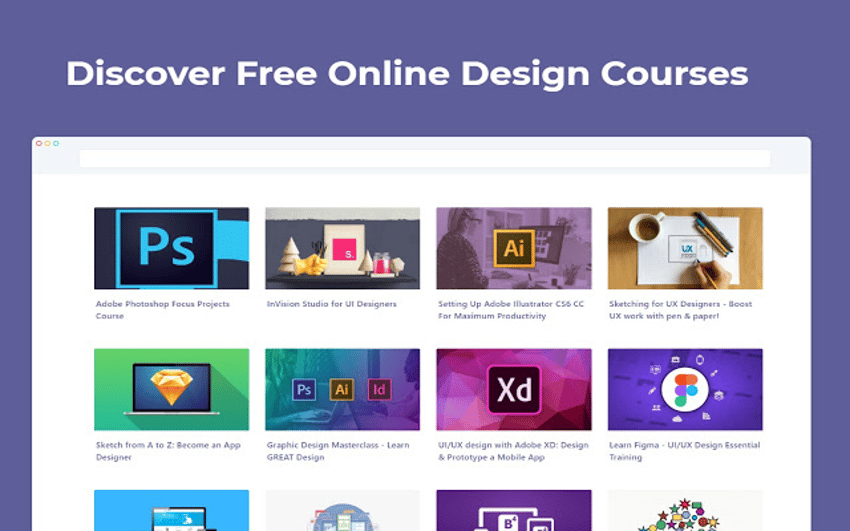 After that, I launched the Programming guide and Engineering Blog. The purpose of the Programming guide to help people who want to start a career in coding. It gives an overview of programming languages before you start learning and guidance on what topics to learn from beginners to intermediate, to advanced levels.
While Engineering Blogs helps developers and programmers to learn how to build great engineering infrastructure to empower the products used by millions of people every day directly from the best tech startups and companies.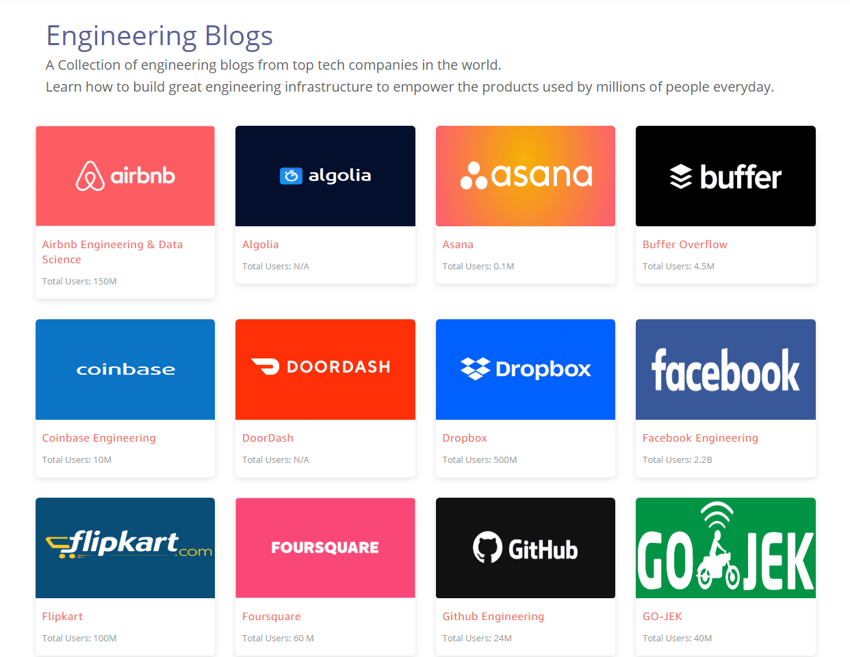 Both of these products also ended up on the top 3 products of the day and the top 5 products of the day on the ProductHunt. In two years, around five different side projects or products have been launched. All of these launches attracted 7K - 8K new users. You can check my Product Hunt profile so see all of them.
Meanwhile, the growth of both publications contributed a lot to attract new users. These publication has been read by 30K - 40K readers every month. One of them is about to cross 10K followers on Medium.
How are you doing today and what does the future look like?
Initially, Coursesity started as a search engine for only programming courses. Over the years, Coursesity expanded to different categories including design courses, marketing courses, business courses and so one. Today, Coursesity has courses in 7 different learning domains and 230 subjects. Launching of the new learning domain helps to attract new customers.
The future plan is to introduce more subjects and courses on the site so it becomes one place to search for a course for anything you want to learn whether it's technical skills, or different hobbies or self-development. To achieve this goal, need to invite more Instructors and creators to launch their courses on Coursesity. So students can easily find the courses on any topic and instructors can monetize their skills and knowledge. It will be a win-win situation for both of them.
Along with this, build features that help learners in their online learning processes like course comparison tool, learning challenges, manage all course certifications, show skills in the profile, share course reviews.
Through starting the business, have you learned anything particularly helpful or advantageous?
Don't focus on so many things at once. This will take lots of time and effort. Set 1-2 goals and plan everything that helps you to achieve them. Once these goals have been achieved set the next goals.
Just start something and spend a few hours time to work on it every day. Remember, consistency is the key to success for so many things.
Having a different skill set is a very important thing as a founder. Spend time to learn different skills. Don't get stuck on only few skills because you are good at it. It will affect the overall product and business. Read more about product management frameworks, analyze similar products in different domains and apply them to the product.
The most important thing is don't get frustrated if something doesn't work. Stay focused and take breaks.
What platform/tools do you use for your business?
What have been the most influential books, podcasts, or other resources?
Books:
Podcasts:
Advice for other entrepreneurs who want to get started or are just starting out?
Just start something, and spend a few hours time to work on it every day. Remember, consistency is the key to success for so many things. Follow this framework, if you find hard to manage the time:
As a maker, you always want to ship the product with all the features but it can take so much time to build everything and you never know how many of these features customers will use. Focus on the features that solve the actual pain point for your audience.
Always measure the usage of the various features and keep iterating the product over the period. Set one metric and focus on how to grow it.
Where can we go to learn more?
If you have any questions or comments, drop a comment below!
-
Keyul, Founder of Coursesity
Want to start your own business?
Hey! 👋I'm Pat Walls, the founder of Starter Story.
We interview successful business owners and share the stories behind their business. By sharing these stories, we want to help you get started.
Interested in starting your own business? Join Starter Story Premium to get the greatest companion to starting and growing your business:
Connect + get advice from successful entrepreneurs
Step by step guides on how to start and grow
Exclusive and early access to the best case studies on the web
And much more!