On Starting An Escort Directory Website
Start An Advertisment Business
Hi guys! My name is Michael Keane and I'm the founder of Euro Girls Escort. I started the company more than six years ago to create a better quality escort directory website and bring it on the market.
We do sell advertisement space for the escort industry. Our main advertisers are independent escorts, escort agencies, and strip clubs. However, we sell banners for other types of websites like dating, webcams, and porn sites.
We began from zero, now we have around 20 employees and yearly turnover has started to be very interesting. We are now one of the largest escort directories in the world. We are a brand established for many years on the market and we represent international advertising in escort services at the highest level.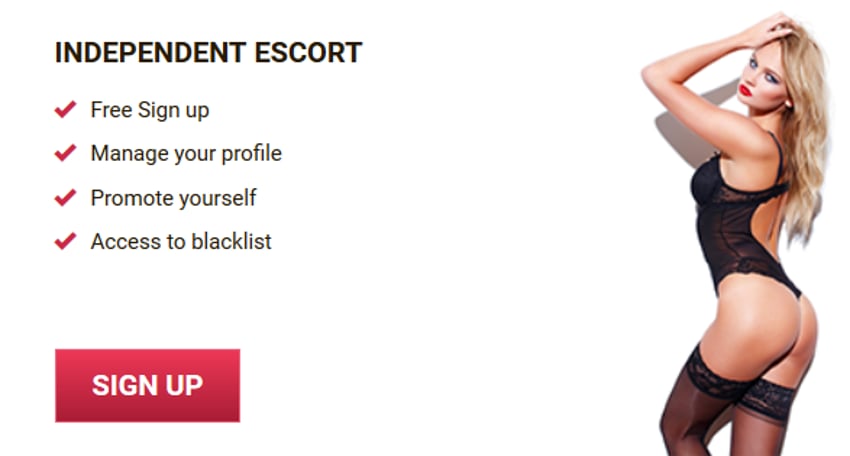 What's your backstory and how did you get into entrepreneurship?
I have worked in an IT company, specifically in the adult business. We were creating websites for escort agencies, porn websites and my specialization was internet marketing and SEO.
To create a great business does not take days, but for years. One has to get a lot of problems out of the way, sometimes it is very frustrating, but this comes together with each successful business.
After several years of experience in this field, I have decided to start this business myself and I have founded the EuroGirlsEscort portal. It was a huge challenge for me, especially to start an English international website - I´m not a native English speaker.
Take us through your entrepreneurial journey. How did you go from day 1 to today?
For several years I was creating advertising for escort agencies and independent girls. I have advertised on many escort directory websites. Even then, I understood that there are hundreds of these websites on the market, but none of them meets the highest standards.
I realized that there is room to come up with a unique concept. A portal where you can find relevant information. A portal that is user-friendly for both advertisers and clients looking for escort services.
In 2013, I gradually put everything on paper and at the beginning of 2014, we entered the market. In 2017 I hired my first employee, now we have 20.
How are you doing today and what does the future look like?
This year we have made a complete redesign of our website according to the latest standards. Our plan is also to launch another 6 language versions this year, namely sp, fr, ru, it, de, cs. The aim is to expand the scope and focus on local markets. We are constantly making weekly upgrades and moving the project forward.
Our task is to maintain high-quality content. Lots of scammers target websites like Euro Girls Escort. All major portals have to deal with fake and fraudulent advertisements. It's not easy, fraudsters are getting very sophisticated and these ads are almost indistinguishable from the real ones. We're constantly working to improve our system, and we're working to filter out as many such malicious ads as possible.
Probably in this business, it will never be possible to get rid of such scams completely, however, it is necessary to keep the content at a high level. If 20 % of the ads were fraudulent, I doubt clients would return to you. Maintaining quality content is definitely the biggest challenge.
Through starting the business, have you learned anything particularly helpful or advantageous?
The adult business is very specific comparing with the others. An example can be shown with payment providers. You can't just go to the bank and ask for payment services. The majority of the bank you will deny your request. You must find an acquirer focusing on adult business. But to get good rates and proceed through compliance still not an easy task.
Also, legal issues are problematic. We advertise in more than 120 countries around the world and sometimes watching the laws that may affect our business is very complicated. An example is the American SESTA-FOSTA law, based on which we were forced to close an advertisement in the USA. Another example is prohibition due to coronavirus in the Netherlands. Here, too, we had to limit advertising, during the Prohibition period.
What platform/tools do you use for your business?
This question is rather for my IT team. I don't remember all of them, but one of the most important is Ahrefs for SEO. Our platform is made on Nette Framework, Php the latest version. We do upgrades as soon as we can.
What have been the most influential books, podcasts, or other resources?
If you start a new business you have to learn a lot of new things. For my business, I needed that time books related to online marketing, photoshop, and google analytics. SEO has been a very important part, how to promote the website.
Advice for other entrepreneurs who want to get started or are just starting?
I don't think any entrepreneur in the world would publish his know-how, right? But competition is needed to improve services. I could advise those who want to start such a business, that it is always important to have a good concept, otherwise, it can easily happen that all the work leads to a dead end.
My advice is never to give up. To create a great business does not take days, but for years. One has to get a lot of problems out of the way, sometimes it is very frustrating, but this comes together with each successful business.
Where can we go to learn more?
-
Michael Keane, Founder of Euro Girls Escort
Want to start your own business?
Hey! 👋I'm Pat Walls, the founder of Starter Story.
We interview successful business owners and share the stories behind their business. By sharing these stories, we want to help you get started.
Interested in starting your own business? Join Starter Story Premium to get the greatest companion to starting and growing your business:
Connect + get advice from successful entrepreneurs
Step by step guides on how to start and grow
Exclusive and early access to the best case studies on the web
And much more!
Together With Semrush
If You Don't Rank In Google, You Don't Exist.
In order to be successful, you need to be visible online. If you're not, then your competitors might be stealing customers from you.
Semrush lets you quickly create content that ranks, and compete with the biggest brands in your niche.
Try Semrush Free Today ➜