On Launching A DIY SEO Software
•
Published: May 4th, 2021
Hi! I'm Sebastian Hovv and I run Self SEO, a DIY search engine optimization software for small businesses who can't afford the prices of mainstream SEO agencies. We are currently at $450 MRR.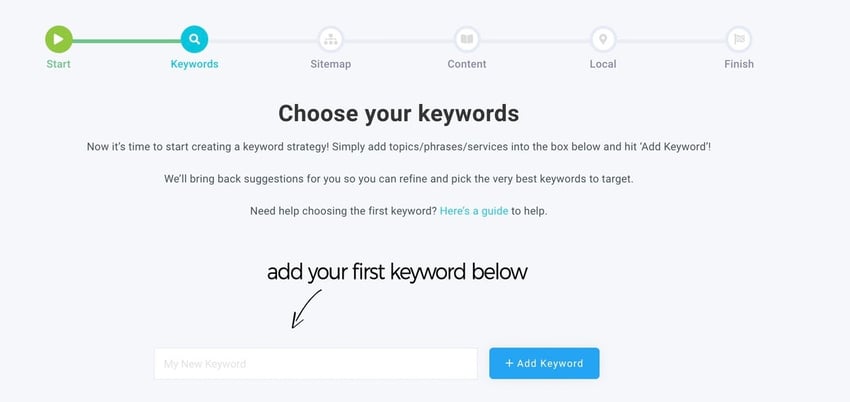 What's your backstory and how did you get into entrepreneurship?
The year was 2005. I was in high school, struggling in my studies but hopeful that I could find something I wanted to pursue by the time I graduated.
Don't stress about something so trivial. Very few people do anything life-changing at such a young age. Longevity is the goal, not a premature accolade.
One day, while browsing through my favorite sites, I stumbled upon an eBook about affiliate marketing. "This might be the thing" I remember thinking. So at the age of 16, I signed up to be a Clickbank affiliate, created a product review website on Homestead, and hit the publish button.
After making $58 a week later from an unknown source (I hadn't even started promoting it anywhere), I was hooked. I soon started to create all types of websites in different niches, hoping one would take off and make me a millionaire. And while that never eventuated, I learned a ton about this "free" marketing channel called SEO and decided to focus on that. The rest, as they say, is history.
Take us through your entrepreneurial journey. How did you go from day 1 to today?
For over 10 years, I dabbled in every type of venture imaginable: Mobile apps, WordPress plugins, Chrome extensions, Website flipping, Domain parking, Dropshipping, Affiliate marketing, Blogging, Invention licensing, FBA, Retail, Real estate wholesaling, Job boards, SaaS -- You name it, I've probably tried it. I was so desperate to succeed that I was going a million miles an hour in every conceivable direction.
The only skill that I could consistently come back to, and that people were contacting me for, was SEO consulting. I would help friends and family with their websites and give them helpful tips about what they could do to improve their rankings. After failing countless times with entrepreneurship, I realized this is what I should actually focus on.
After working at a few digital marketing agencies, and being amazed at how much these companies were paying for basic SEO, all while the boss was paying us a fraction of what he was charging the client, I had the brilliant idea to simply start my own agency and simply charge less than what my boss was, and I could easily win a ton of clients in a matter of no time. Easy, right?
Wrong. I quickly realized that while starting a company is easy, growing one from zero to any sustainable level of revenue is about as hard as splitting a watermelon open with my bare hands. Nobody knew who we were, what our brand was, or what made us different. Nobody trusted us.
After some time with zero clients and failing to generate any leads through traditional methods, we decided to build relationships online through message boards and forums. Soon enough, a few came to us, looking for high-quality SEO consulting while expecting to pay very little for it. We were so desperate, we took them on and got started right away.
These clients made our lives hell, with bloated expectations and paying us pennies on the dollar. After some months of this, and after taking a few courses about the art of consulting, I decided to raise our rates to a reasonable level, while still being cheaper than our competitors. The leads continued to pour in, but now potential customers started to balk at our prices. "You want to charge me what?", "That's not a competitive price" -- I would hear such sentiments to the point where I thought I was in the twilight zone: Why were other agencies succeeding while mine wasn't?
I still wanted to help these leads that I worked so hard to earn. The problem was that I had to value my time, but still somehow communicate my knowledge and expertise to these clients, so they could action them and get the results they deserved. But how? I thought of creating an SEO checklist, but this seemed so limited and cheap that no one would pay for it, and I couldn't be sure that people would actually follow it. Then it hit me: Why not have an AI that would conduct audits and subsequently advise clients on what actions to perform, only advising them what to do next after they've completed the previous task?
A few months later, Self SEO was born.
How are you doing today and what does the future look like?
It's been just over a year since the launch. We're still new, but serving a need for those small businesses who want to invest in SEO but really can't afford to risk a few thousand dollars per month on something that may take time to bear fruit due to competition and speed of implementation.
We are profitable, albeit just barely. We run at approximately 67% margins. We are planning to start advertising aggressively and launch a social media campaign, but so far we are word of mouth.
We are a small two-man operation, not taking a salary but excited about what the future holds. We plan to grow 100% YoY for the next 5 years, then consider funding to scale.
Through starting the business, have you learned anything particularly helpful or advantageous?
The most helpful tips that I can think of right now are the following:
Pay for results, not hours worked. This goes for both developers and salespeople. Don't fund a business on your credit card - you'll be paying for it years after the business closes.
If you are launching a retail business, have 2 years of rent saved up before going in on a lease agreement. Don't pay for a website, logo, or trademark until you absolutely have to. These things are a distraction and a source of action-faking i.e. doing something thinking you are making progress, when you are actually stationary and not moving your business forward in any meaningful way.
Double the budget you think you'll need for any business venture. Stay as lean as possible. I lived off bread and peanut butter for years (I didn't have a microwave for ramen). Prepare to go homeless for your business, even if it never happens.
Stay single as long as possible, until your business is self-sustaining. Relationships are real distractions that slow down your progress significantly.
What platform/tools do you use for your business?
We love using SEMrush for keyword research and traffic intelligence. For email, we use SendFox. Upwork for hiring freelancers. Brave as our browser. Todoist for productivity and focus. BBedit for text editing. AutoTextExpander for composing emails. Hotjar for user behavior analytics. Hunter for email extraction.
I also use bookmarklets a lot for shortcuts like calculating the word count on a page or extracting all the external links on a website. I have a bunch of filters on Gmail that mark my unimportant emails as read, so I don't even get a bothersome notification about it - and too many browser extensions to name!
What have been the most influential books, podcasts, or other resources?
My favorite books are:
The Millionaire Fastlane by MJ Demarco - The author lays out the framework for a successful business, which I've been following for several years.
Secrets of the Millionaire Mind by T. Harv Eker - It has allowed me to flourish in my thinking about what it means to be wealthy and why it's important.
My favorite podcasts are:
How I Built This by Guy Raz - Going in-depth with famous brands on how they were started and what challenges the founders faced when building them. It is sobering to hear what others have gone through and inspiring at the same time.
Start from Zero by Dane Maxwell - Understanding the mental challenges we face as entrepreneurs is crucial. Dane walks entrepreneurs through their limiting beliefs which helps me reflect on my own.
Advice for other entrepreneurs who want to get started or are just starting?
The two tips I can share from my personal experience would be:
Don't worry about accomplishing something amazing by age 30. I don't know why, but I believed I absolutely had to be a success before my twenties came to an end. Only after breaking that threshold, have I realized it was an arbitrary goal that had no substance or grounding in reality. Don't stress about something so trivial. Very few people do anything life-changing at such a young age. Longevity is the goal, not a premature accolade.
DON'T QUIT. Quitting won't get you closer to the goal. Persistence is all we have as entrepreneurs. It's all that separates us from the rest of society. We are the change-makers. They are silently relying on us to build something great for them. We can't let them down. If not for us, let us do it for society as a whole.
Where can we go to learn more?
You can reach me either at my blog or on Twitter.
-
Sebastian Hovv, Founder of Self SEO
Want to find more ideas that make money?
Hey! 👋 I'm Pat Walls, the founder of Starter Story.
Get our 5-minute email newsletter packed with business ideas and money-making opportunities, backed by real-life case studies.