Thank you Klaviyo for sponsoring Starter Story ❤️
Turn one-time buyers into repeat customers. Try the platform loved by 265,000 brands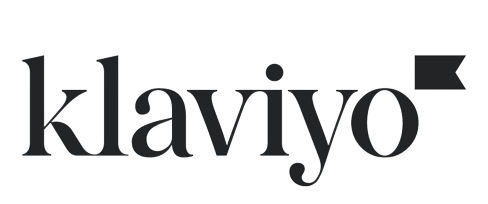 How To Use QR Codes To Make Direct Mail Marketing A Success
•
Updated: March 8th, 2022
How To Use QR Codes To Make Direct Mail Marketing A Success
This article is a part of our encyclopedia, and is editable by you. Edit ➜
What Is A QR Code?
A QR Code (Quick Response code) is a 2-D barcode that allows your direct mail audience to perform actions like calling you back, redeem a coupon, subscribing to a newsletter, pay bills, or booking to attend an event.
Placing the QR code on direct mail enables you to track the user location, time, and date of the scan. Besides, you can determine marketing campaign efficiency by looking at data sets that relate to email engagement, scan rates, and even payments.
In a nutshell, Placing QR codes on direct mail enables you to gather valuable analytics you may not be able to calculate with direct mail campaigns.
Topic
Print + Traditional
Cost Details
You can use free QR code generator available online
Direct Mail QR Codes: Key Takeaways
QR codes instantly help your customer bridge the gap from the physical world to the digital world.
You must provide useful and valuable incentives for the customer to scan the QR code
Test the QR codes with multiple readers and devices before sending the direct mail
Use link shorteners [1] to create clean QR codes
Ensure a sufficiently quiet zone [2] around the QR code.
QR Code On A Mailer: How does it work?
When the mail recipient scans the code, they are directed to the landing page that corresponds with the campaign.
This is a great way to move potential customers through your sales funnel and send them to a location where they can collect more information about your products.
For example, a QR code on direct mail can give your customers an option for direct dialing your business phone number. Such a QR code allows the customers to contact the sales team and schedule an appointment.
Best Practices For Sending QR Code Powered Direct Mail Campaigns
Create a colorful QR code so that it is easily identifiable and stands out
Include your brand logo in the QR code
Ensure a sizable QR code so that your audience won't miss it
Add a compelling call-to-action so that users know what will happen when they scan the QR code
Test the QR code before printing to ensure the associated action pops up on all smartphones
Best Free QR Code Generators For Your Direct Mail Campaign
Are you ready to enhance your direct mail campaigns by including a QR code? You can create QR codes easily using the free online tools. Examples of free QR code generators available online:
Real-World Examples of Successful Direct Mail Campaigns That Included a QR Code
Here are a couple of QR code marketing examples and ideas:
1. How Synchrony Financial Used Direct Mail QR Codes To Boost Response Rates
Synchrony Financial, recently promoted high yield savings account as a better way to save money with a guaranteed rate of return.
Rather than providing the interest rate on the mailer, Synchrony financial used a QR code to drive the audience to a page with the most current interest rates.
Considering that interest rates change regularly, providing the link through a QR code provides a better customer experience.
2. How 97thfloor Used QR Code On Direct Mail To Increase Loyalty With Clients
97th floor, is a media company located in Utah. The company sent a direct mailer to all clients with a holiday poem and a $20 bill with a QR code printed on the mail.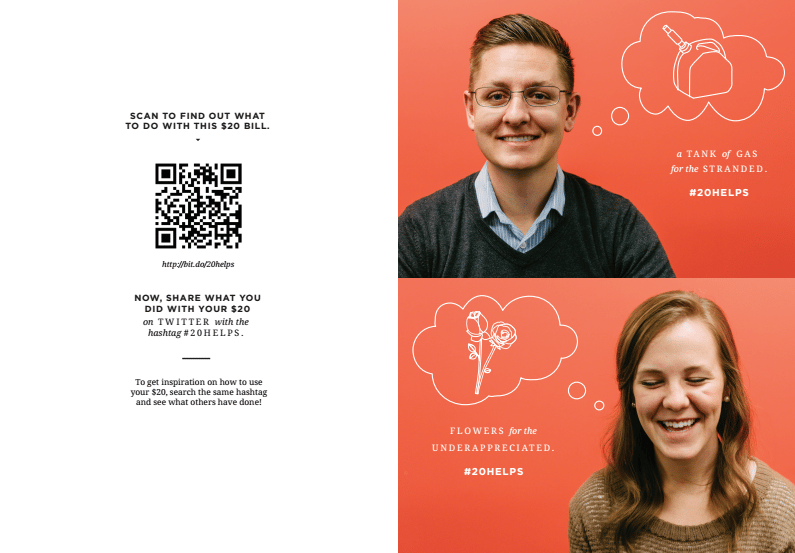 When someone scanned the code, it sent him or her to a video that encouraged them to spend $20 on someone less fortunate during the holiday season.
Further, the agency asked everyone to share what they did on Twitter using the hashtag #20helps.
How To Send Direct Mail Campaign With QR Code
Plan your QR code campaign strategy
Create quality codes and test them
Link the QR codes to mobile-friendly or mobile-optimized sites
Use a code management system to track the scans
Deliver value and favorable user experience
References
Contributors
Contributors to this article:
Pat Walls, Founder @ Starter Story
David Gitonga, Writer @ Starter Story
Want to start your own business?
Hey! 👋I'm Pat Walls, the founder of Starter Story.
We interview successful business owners and share the stories behind their business. By sharing these stories, we want to help you get started.
Interested in starting your own business? Join Starter Story Premium to get the greatest companion to starting and growing your business:
Connect + get advice from successful entrepreneurs
Step by step guides on how to start and grow
Exclusive and early access to the best case studies on the web
And much more!
PROMOTED
Did you know that brands using Klaviyo average a 95x ROI?
Email, SMS, and more — Klaviyo brings your marketing all together, fueling growth without burning through time and resources.
Deliver more relevant email and text messages — powered by your data. Klaviyo helps you turn one-time buyers into repeat customers with all the power of an enterprise solution and none of the complexity.
Join Brumate, Beardbrand, and the 265,000 other businesses using Klaviyo to grow their online sales.
Starter Story
Wanna see 52 business ideas you can start with less than $1,000?
Join our free weekly newsletter and get them right now.