Thank you Klaviyo for sponsoring Starter Story ❤️
Turn one-time buyers into repeat customers. Try the platform loved by 265,000 brands
On Creating A High-Protein, Zero-Sugar Biltong Snack And Growing The Company To 100+ Employees
Start A Healthy Snack Food Business
Hello! Who are you and what business did you start?
I am Joe Oblas, the Co-CEO of Stryve Beef Biltong. Stryve Beef Biltong is an all-natural, good-for-you snack made from 100% American beef that's high in protein and zero sugar. At Stryve, we're on a mission to help America snack better. In case you haven't heard of biltong before, it's made with a process for preserving meat that originated centuries ago in South Africa using just meat, vinegar, and spices.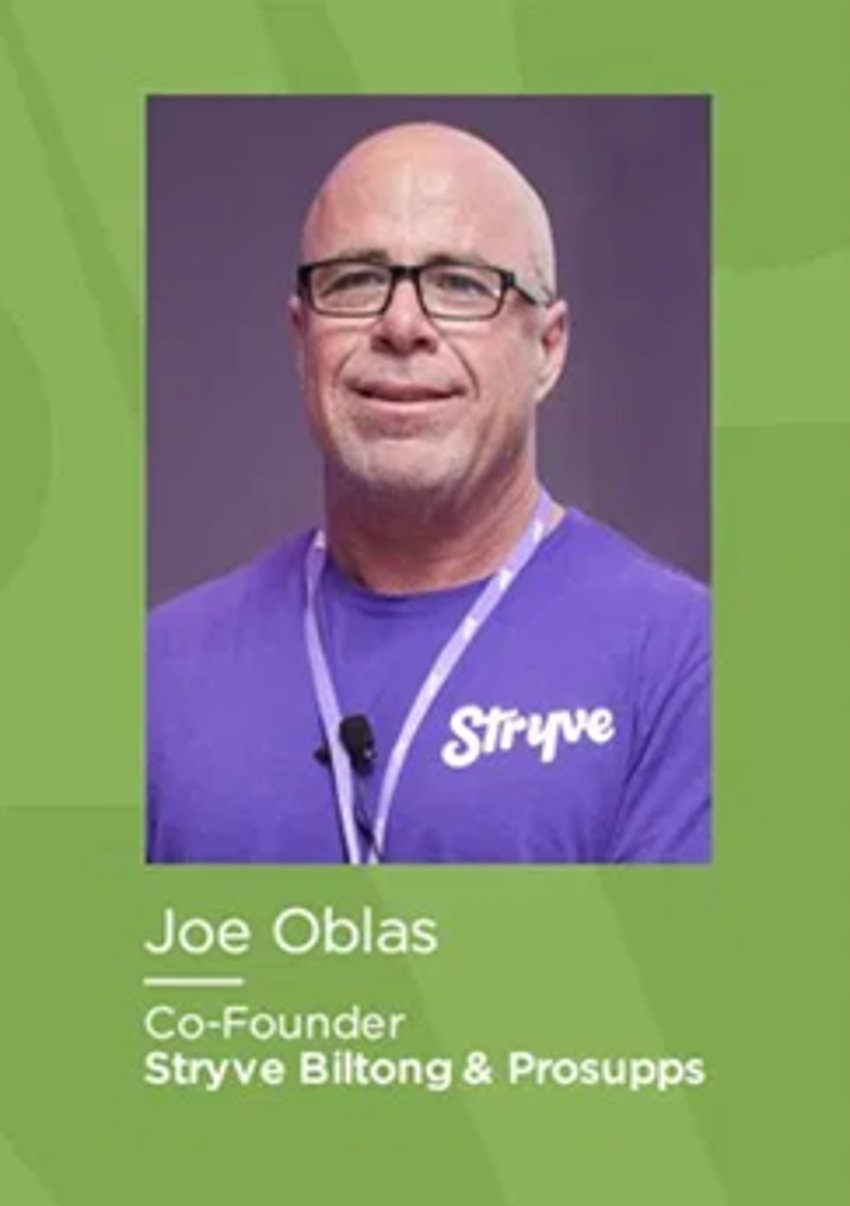 Biltong boasts 50% more protein in every bite than traditional jerky but has zero sugar. We offer delicious, flavorful biltong in slices, sticks, and slabs made with simple ingredients and nothing artificial. Stryve is free of MSG, nitrates, preservatives, sugar, and gluten.
I am extremely passionate about health and fitness and it's why I teamed up with two buddies and to start Stryve. In under three years, we have gotten Stryve into over 20,000 retailers across the United States and have over 100 employees. We are the #1 biltong in America and the #11 meat snack on Amazon.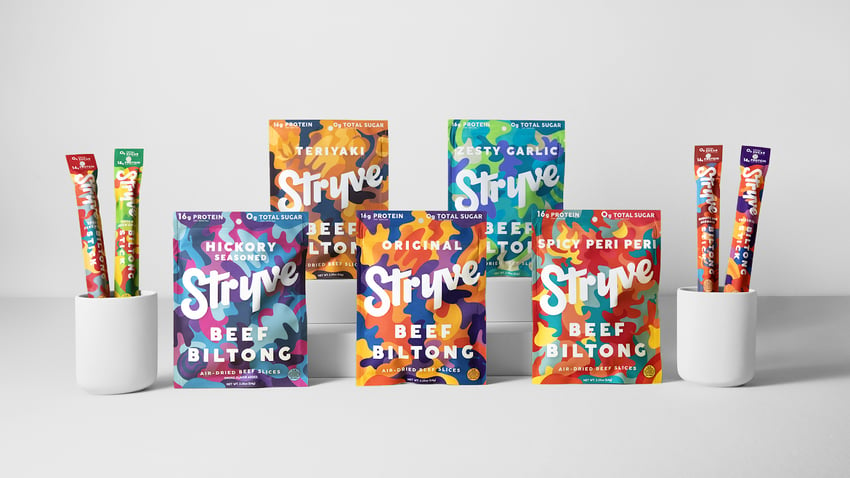 What's your backstory and how did you come up with the idea?
I'm a serial entrepreneur and really love building businesses. I co-founded Juice Stop, a smoothie shop, in 1992, expanding it to 150 stores in more than 20 states by 1997. Following the sale of Juice Stop, I built and ran a distribution company and grew it to $100MM in revenue in just three years and filed for an IPO in 2001. Continuing my entrepreneurial path, I then found a sports nutrition company, Prosupps in 2011, where we went from $0 to $50MM in revenue just over four years and sold the business to North Castle Partners in 2016 for $55MM.
Always raise at least twice the capital that you believe that you will need.
Fueled by our passion for sports nutrition Ted Casey, Gabe Carimi, and I wanted to start a business together and capitalize on our experience in high protein products. Ted, as the founder of Dymatize, another sports nutrition company, and Gabe Carimi, a former NFL player with amazing knowledge about the science of nutrition and the important role protein plays in optimal performance.
While going through the startup process, I discovered this really interesting product, biltong. How could something have this amazing nutritional profile and taste good? I thought this must taste terrible, but I bought some and it was amazing.
Savory, cravable, like a steak. I knew we had found something really special. I saw a huge business opportunity as no company had ever gotten biltong approved by the USDA for sale in America because it is air-dried and never cooked. I knew we could accomplish that and we did. In 2017, we launched the company and quickly became the largest processor of biltong in the U.S. with the opening of our 52,000 square foot production facility in Oklahoma.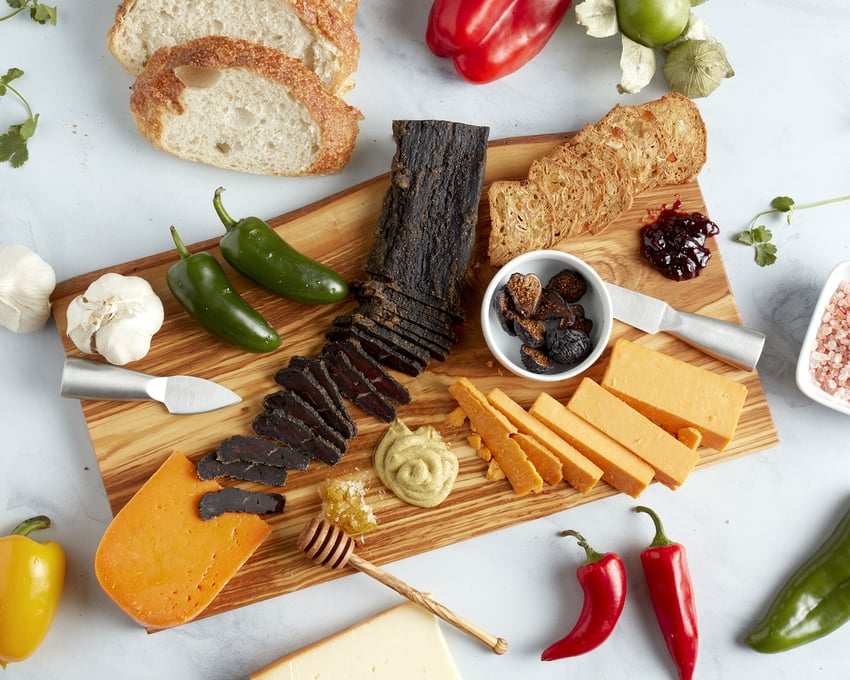 Take us through the process of designing, prototyping, and manufacturing your first product.
Since biltong had already been around since as early as the 1600s, our process surrounded building a factory that could automate and scale production which had never been done before, especially in the U.S. So, our priorities were building the factory, assembling a world-class management team and getting our branding to properly tell our story and be reflective of us as people.
We decided to build our own facility to control the quality of our product and manage our own processes in-house. Though it is a more expensive choice, quality and integrity are super important to us so we knew the factory would serve us the best long-term. Additionally, we didn't want to buy our product from someone else, we wanted to make it and make sure it was the best possible quality.
Describe the process of launching the business.
Our first steps were to acquire two small manual process biltong factories that were getting licensed in New York and New Jersey so that we could get their IP and licenses. To accomplish this we needed capital, so we did a $10MM Friends and Family funding round. We then set forth to build our factory and needed more capital and marketing money to start building our brand, so we did a second round and raised $16.5MM. Once we bought those two small factories we were, at that time, the only licensed manufacturer of biltong in the U.S. We then built out our state-of-the-art 55,000 square foot facility and it's the only one that can service large retailers at scale. After we accomplished this it was on to the brand building, landing customers and we were off!
Since its inception, we have added more than 20,000 retail doors of distribution and built a robust direct-to-consumer business through Stryve and Amazon.
Since launch, what has worked to attract and retain customers?
First and foremost we built a product that solves a real customer problem - healthy snacking is hard. Our product is highly differentiated from anything else on the market and when people hear high protein, zero sugar, and nothing artificial, they want to try it, and once they taste it they are amazed.
We have worked hard to gain distribution across retailers from Sprouts to Walmart and have built really robust businesses on Amazon and Stryve. While I would never say it's been "easy", retailers are looking for innovation to drive excitement and incremental sales to their meat snack category and we deliver that.
How are you doing today and what does the future look like?
We are up to over 100 employees, which is pretty exciting, and our e-commerce business has exploded! We've seen an increase as consumers have been home more and trying to stay healthy while all of our regular routines have changed dramatically. It has been one of the only silver linings of COVID-19.
We did experience a dip in traditional retail sales from March through May. However, over the summer we recovered. We are very excited about the future. There are a few things in the works, with current and innovations, that we can't wait to share!
Stryve currently offers biltong in slices, sticks, and slabs made with simple ingredients and nothing artificial. Available in a variety of delicious flavors including Original, Hickory, Mesquite BBQ, Teriyaki, Zesty Garlic, Hatch Green Chile, and Spicy Peri Peri.
Through starting the business, have you learned anything particularly helpful or advantageous?
Through starting the business I have learned to always look for the good in a situation, and make myself more solution-oriented.
What platform/tools do you use for your business?
We have a strong presence on multiple social media platforms, including Instagram, Twitter, Facebook, Pinterest, and LinkedIn. Social media has allowed us to spread awareness of our brand, as well as connect with our consumers. Additionally, we use Slack to communicate internally, group text to keep connected and we do a ton of zoom and google meets.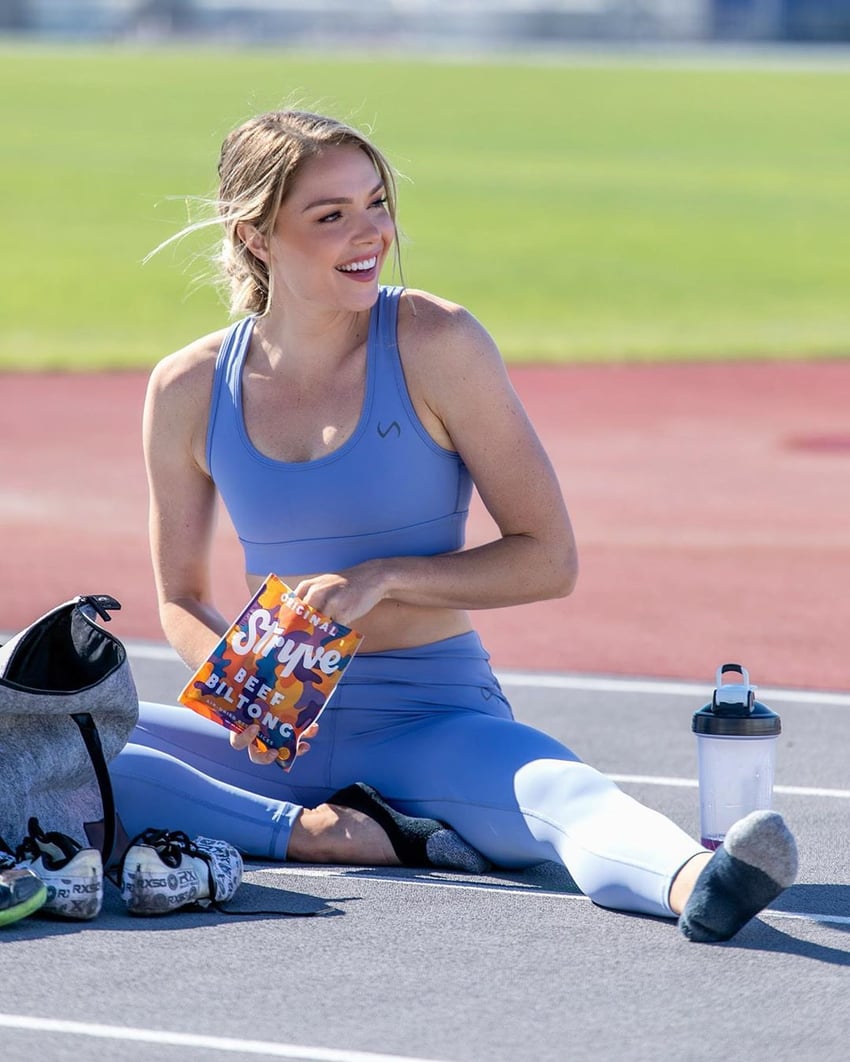 What have been the most influential books, podcasts, or other resources?
One of the most influential books I've read is The Dichotomy of Leadership by Jocko Willink and Leif Babin.
Advice for other entrepreneurs who want to get started or are just starting?
A piece of advice I would give to other entrepreneurs starting is to always raise at least twice the capital that you believe that you will need.
Are you looking to hire for certain positions right now?
We have several great openings right now and we are looking for rock stars! Our openings are a VP of Corporate Development reporting directly to our Chief Operating Officer, a Senior Accountant role, and Accounts Payable Coordinator. If interested in applying for these positions please send an email to Aerial Garcia ([email protected]) our Human Resources Manager containing your resume and cover letter.
Where can we go to learn more?
If you have any questions or comments, drop a comment below!
Want to start your own business?
Hey! 👋I'm Pat Walls, the founder of Starter Story.
We interview successful business owners and share the stories behind their business. By sharing these stories, we want to help you get started.
Interested in starting your own business? Join Starter Story Premium to get the greatest companion to starting and growing your business:
Connect + get advice from successful entrepreneurs
Step by step guides on how to start and grow
Exclusive and early access to the best case studies on the web
And much more!
PROMOTED
Did you know that brands using Klaviyo average a 95x ROI?
Email, SMS, and more — Klaviyo brings your marketing all together, fueling growth without burning through time and resources.
Deliver more relevant email and text messages — powered by your data. Klaviyo helps you turn one-time buyers into repeat customers with all the power of an enterprise solution and none of the complexity.
Join Brumate, Beardbrand, and the 265,000 other businesses using Klaviyo to grow their online sales.
Together With Klaviyo
Companies using Klaviyo see a 95x ROI (yes, 95x)
Use Klaviyo to turn hard-earned customer data into hard-working emails and texts.
Try the platform that 265,000 brands use to grow their business.
Try it now (it's free) ➜