Thank you Klaviyo for sponsoring Starter Story ❤️
Turn one-time buyers into repeat customers. Try the platform loved by 265,000 brands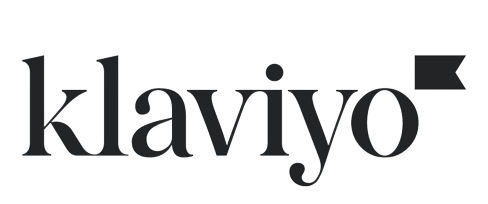 Implement Content Recommendation Widgets: A Guide
Implement Content Recommendation Widgets: A Guide
This article is a part of our encyclopedia, and is editable by you. Edit ➜
What Are Content Recommendation Widgets?
You know when you're reading an article, and at the end, it says "recommended for you" or "you may also like" with a list of other content pieces?
That's a content recommendation widget- which is a form of native marketing.
These widgets allow brands to drive more traffic to their website and increase their audience.
Content recommendation widget is a very simple strategy, yet effective method for growing your audience!
Recommendation Widgets |Key Takeaways
Content recommendation widgets help websites to realize sales conversion.
Personalized recommendation widgets increase conversions by 15-20%.

Recommendation widgets are an effective way to ensure increased content engagement
Understanding How Recommendation Widgets work
Contextual recommendation widgets contain related content types.
Therefore, when website visitors are browsing the webpage, the related content appears on the contextual recommendations widget.
In that regard, the recommendation widgets make it easier to refer readers to blog content.
By using recommendation widgets, the website owners increase content engagement and increase the onsite time.
Content engagement and onsite time are key metrics when it comes to ranking on search engines.
Real-World Examples Of Brands Using Content Recommendation Widgets To Drive Content Engagement
Here are cool examples of how website owners use content recommendation widgets to increase CTR.
1. How Europa Press Saw a 78% uplift In Revenue With Content Recommendation Widget
Europa Press is a Spanish news agency.
The news agency publishes up to 3K articles on average per day and serves content to more than 2,000 clients.
Europa Press wanted to increase revenue and organic CTR while driving more content readership by their international audience.
The brand implements a content recommendation widget on its website.
The contextual recommendation application helped them increase revenue per thousand page views.
Besides, the contextual recommendation application enabled them to populate websites with customized content.
As the website visitors logged in to read the news of their liking, the recommendation widget provided similar content.
Ultimately, the website attained up to 78% revenue increase and a 46% increase in organic CTR.
2. How Hear.com Attained 10X web traffic increase By Introducing Content Recommendation App
Hear.com is the global leader in the hearing aid industry, and registers over 800,000 consultations annually.
Hear.com wanted to ensure they are reaching a very targeted niche audience at scale while maximizing performance and acquisition goals.
Hear.com launched campaigns on an off-page discovery widget, hoping to drive quality traffic to their web content and attain a high conversion rate.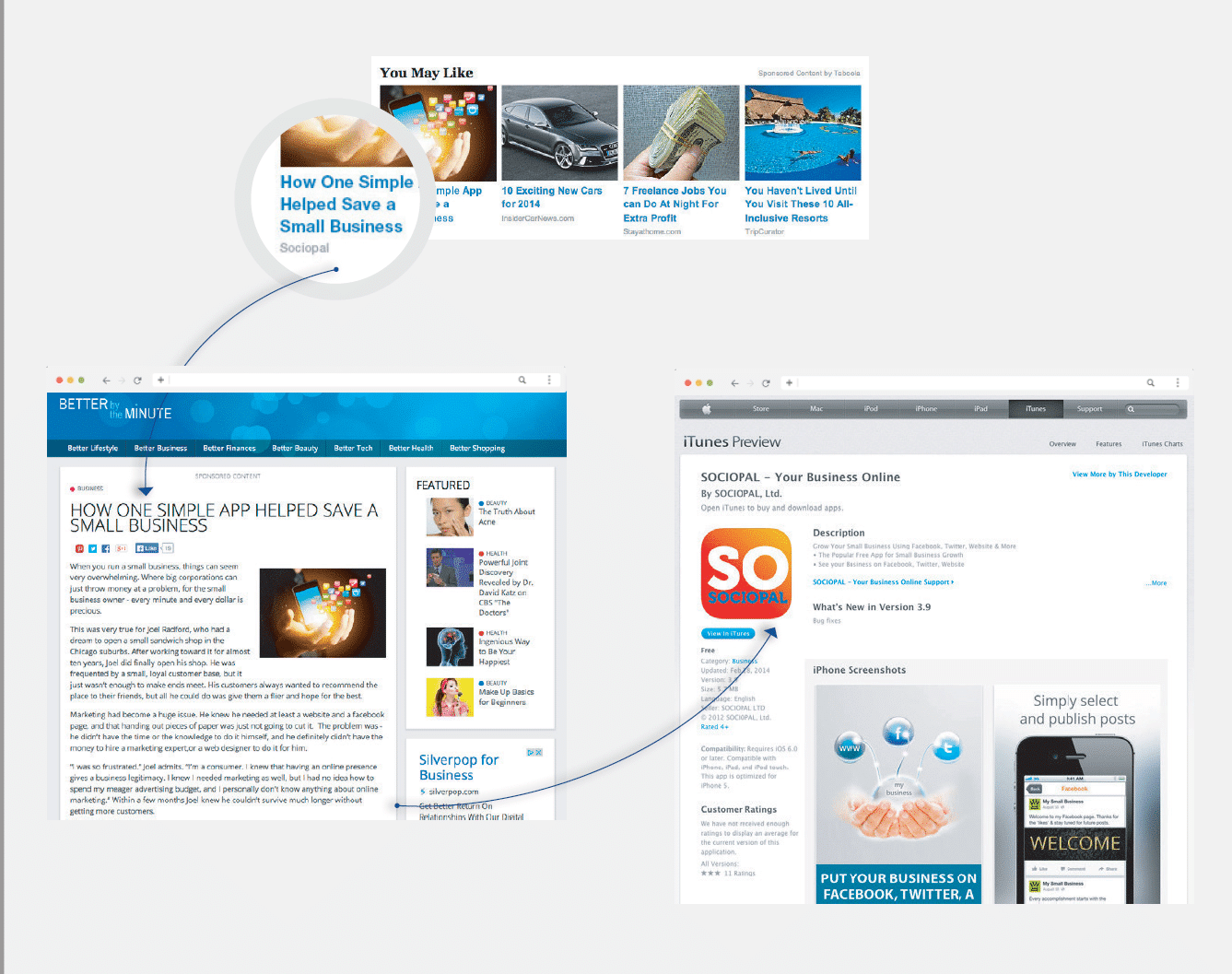 With the content recommendation app, Hear.com was able to scale its marketing efforts and attained a stable conversion rate.
Besides, the brand attained a 10X web traffic increase and launched in 3 new markets within the US.
How to Add Content Recommendation Widget To Your Website
Here are important considerations when you want to add the content recommendation widget to your website.
1. Define The Objectives
What are you trying to achieve with the content recommendation widget? Are you after increasing recirculation, reducing the exit rate or do you want to increase content engagement?
Once you figure out that, the next step is to choose a tool that will help you reach your goal. The two options are on domain content and off-domain (sponsored) widget.
2. Choose An Appropriate Algorithm
It is important you consider the algorithm behind the content recommendation widget.
One of the options is the contextual algorithm. As the name suggests, the contextual widget considers user interests.
Another algorithm type is trending topics. The widget recommends content based on the trending topics.
Finally, there is the algorithm that works based on behavioral recommendations.
This uses off-site data and can be a good fit if you do not know anything about the website visitor.
3. Consider Placement
Where do you prefer having the content recommendation widget?
You can choose to place the content recommendation widget below the page content, as a floating sidebar or mid-page.
Make sure the widget does not affect the user experience.
Conclusion
Using a content recommendation widget makes your content visible to website users.
Therefore, if you are looking for the best approach to increase content engagement, it is time you considered the content recommendation widget.
Contributors
Contributors to this article:
Pat Walls, Founder @ Starter Story
David Gitonga, Writer @ Starter Story
Ankita Ghosh
Want to start your own business?
Hey! 👋I'm Pat Walls, the founder of Starter Story.
We interview successful business owners and share the stories behind their business. By sharing these stories, we want to help you get started.
Interested in starting your own business? Join Starter Story Premium to get the greatest companion to starting and growing your business:
Connect + get advice from successful entrepreneurs
Step by step guides on how to start and grow
Exclusive and early access to the best case studies on the web
And much more!
PROMOTED
Did you know that brands using Klaviyo average a 95x ROI?
Email, SMS, and more — Klaviyo brings your marketing all together, fueling growth without burning through time and resources.
Deliver more relevant email and text messages — powered by your data. Klaviyo helps you turn one-time buyers into repeat customers with all the power of an enterprise solution and none of the complexity.
Join Brumate, Beardbrand, and the 265,000 other businesses using Klaviyo to grow their online sales.
Starter Story
Wanna see 52 business ideas you can start with less than $1,000?
Join our free weekly newsletter and get them right now.