Competitor Analysis: How To Conduct Competitor Analysis
•
Updated: September 24th, 2022
Competitor Analysis: How To Conduct Competitor Analysis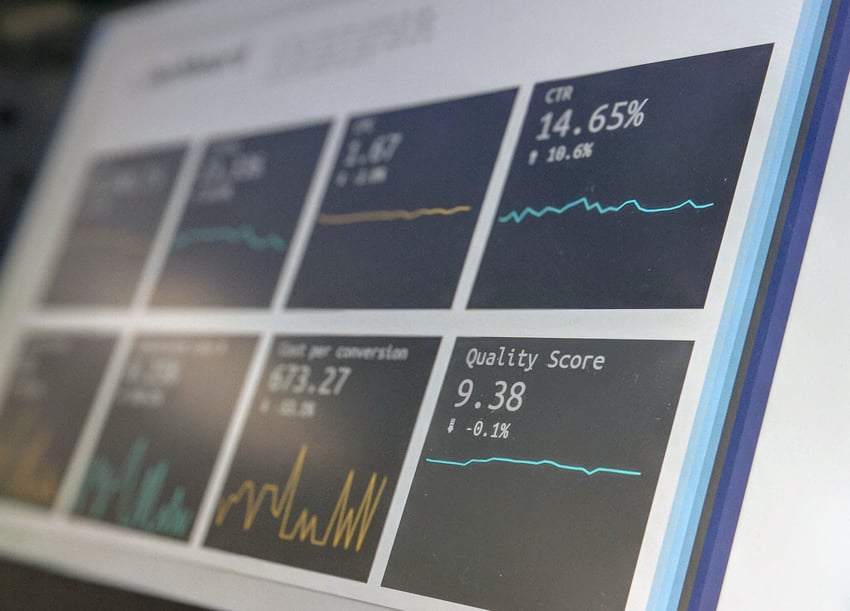 What Is A Competitor Analysis?
Competitor analysis refers to a report analyzing your competitors' strengths and weaknesses relative to those of your own business.
For startups trying to break into the market, a well-researched competition analysis gives you the tools to reach strategic decisions.
A competitor analysis should be included in your marketing plan, your business plan, and all aspects of your high-level business and pricing strategy.
Competitor Analysis Key Takeaways
Competition analysis is a critical part of your marketing plan
Analyzing your competition lets you know which product features to play around with in order to attract the target customers
Good competitor analysis is performed regularly and helps you outsmart your competitors.
Understanding How Competitor Analysis Works
Conducting a competitor analysis begins with profiling your brand's competitors.
The analysis will look at the key industry players including those competing indirectly with your brand, and considers potential competitors that could enter the market.
This type of analysis should be a regular undertaking, as the market is constantly changing and new products are being launched daily.
Including a competitor analysis in your marketing plan demonstrates to current and potential investors that you are aware of the competition, and have studied the market appropriately.
In addition, an in-depth competitor analysis indicates you have clear plans in place to compete effectively, building confidence within your team and potential investors.
Real-World Examples of Companies that Conduct Competitor Analysis
1. Sentinel Newspaper
Sentinel Newspaper provides competition analysis for businesses in various niches.
A good example is the Global Sound Level Measurement Meter competition analysis.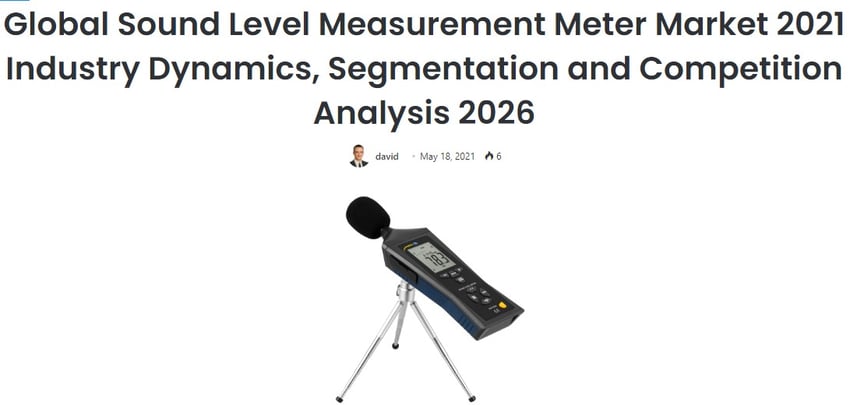 The report classifies the competitive spectrum of this industry in elaborate detail.
Additionally, the major steps taken by key players to address the business challenges put forward are discussed in the competition analysis report.
2. Audi
Audi, the automobile manufacturer, is another example of companies that conduct competitor analysis.
In the 2020 annual report, the report captures what appear to be the major challenges for the automobile sector.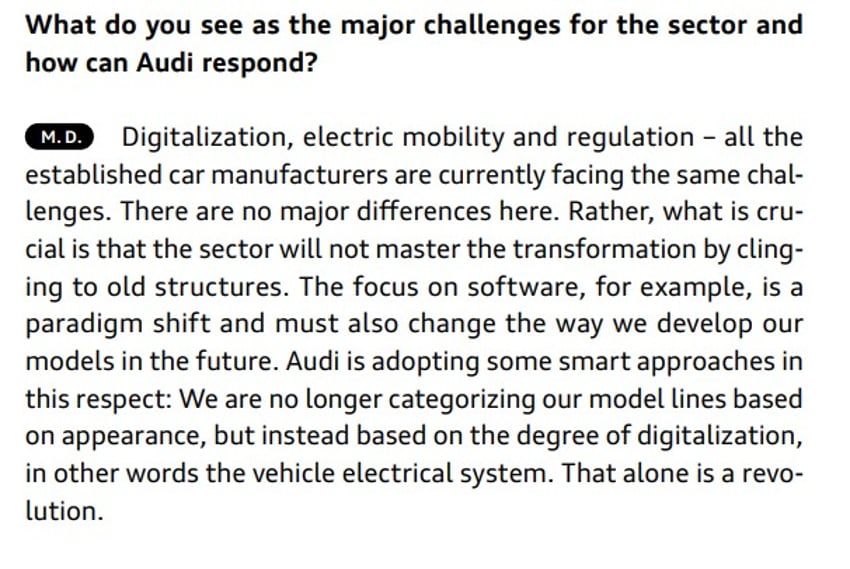 In the report, Audi covers how to best respond to the various challenges facing the sector. This alone shows that the company has a strategy to overcome the foreseen challenges.
Further in the report, Audi shares how they intend to bridge the gap with new competitors in relation to vehicle software.
Therefore, Audi is aware of the current vehicle software trends, and there is a plan to step up the pace to match and beat what the competitors are doing.
How to Get Started with Competitor analysis
Come up with competitors profile that details what products they offer, company name, market share, and any other attribute you think is critical to your competition analysis

Perform market research to uncover customer personas and industry trends

Compare products based on a comprehensive comparison matrix that shows product features, price, quality, ease of use, etc.

Summarize your strengths and weaknesses in a SWOT analysis

Illustrate where you fit in the competitive landscape
Conducting competition analysis does not have to be an overwhelming undertaking.
Different competitor analysis tools and templates will ease the work involved in conducting competitor analysis.
An example of a competition analysis tool you can use is Venngage.
Contributors
Contributors to this article:
Pat Walls, Founder @ Starter Story
Samantha Walls, Head Of Content @ Starter Story
David Gitonga, Writer @ Starter Story
Want to start your own business?
Hey! 👋I'm Pat Walls, the founder of Starter Story.
We interview successful business owners and share the stories behind their business. By sharing these stories, we want to help you get started.
Interested in starting your own business? Join Starter Story Premium to get the greatest companion to starting and growing your business:
Connect + get advice from successful entrepreneurs
Step by step guides on how to start and grow
Exclusive and early access to the best case studies on the web
And much more!
Starter Story
Wanna see 52 business ideas you can start with less than $1,000?
Join our free weekly newsletter and get them right now.