Thank you Klaviyo for sponsoring Starter Story ❤️
Turn one-time buyers into repeat customers. Try the platform loved by 265,000 brands
On Growing A Social Media Planning App To 2M Customers
Create A Social Media Scheduling Tool
I'm Christy Laurence and I'm a tech founder based in Sydney, Australia. I'm the founder and CEO of Plann, a social media planning app that allows you to plan and schedule your posts in advance, right from your smartphone.
I started the business in 2015 and since then, we've grown it to more than 2 million amazing customers.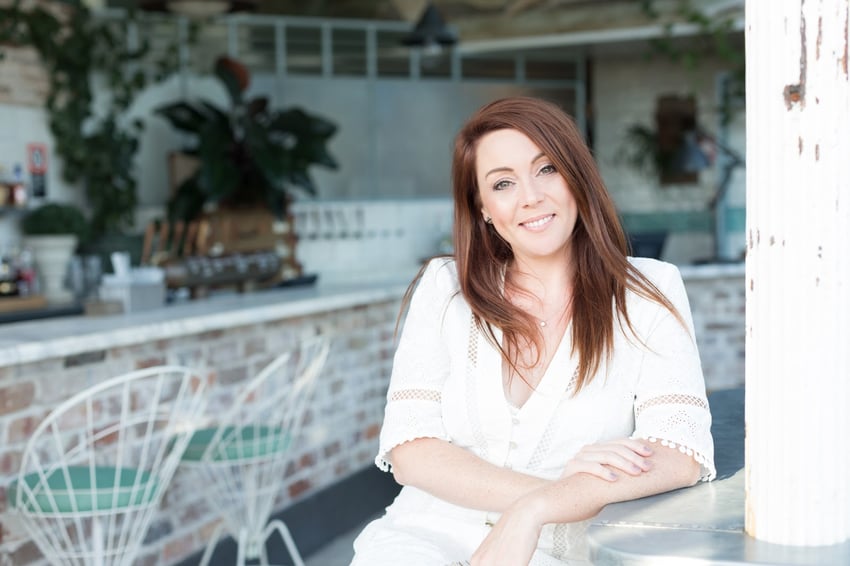 What's your backstory and how did you get into entrepreneurship?
My entrepreneurship journey actually began when I was lying on the carpet, so sick I couldn't even stand up! I had contracted a rare strain of the flu called vestibular neuritis, which goes straight to your brain and affects your balance and spatial awareness. I was 28 years old at the time and working as an advertising executive, and I absolutely loved my job. But with this illness, I couldn't go to work — so I would spend a lot of time lying on the floor drawing and painting, which had always been hobbies of mine.
I started posting my artworks on Instagram and slowly started to build a community. And then people started offering to buy my artwork and I realized, "Okay, there's something in here." I was then approached by Red Bull to do some illustration work and soon started making more money with my illustration work than in my corporate advertising role.
I kept thinking to myself, "There are so many talented people on Instagram and anyone could get in on this. How about I help more people?" So, I started consulting on social media strategy. I found I was repeating myself over and over again to clients saying "Instagram is a storytelling technique. It's a grid that visually tells your story, that aligns with who you are. So after a couple of scrolls of your feed, people can associate and relate to you immediately. And why wouldn't you want full control over what that looks like?" And that's where the idea for Plann was born!
Take us through your entrepreneurial journey. How did you go from day 1 to today?
At the time, I had no idea what was involved in building an app and a tech company. I thought "Well, there are 2 million apps in the app store, how hard could it be?" I started wireframing the app and jumped on the website freelancer.com and threw it out to different developers to get quotes.
But what I was actually doing was asking them about my wireframes and scope of work. They would come back and go, "Christy, this is missing like 50 screens." And by the end of it, after about a month or two, I was able to scope out an entire app. And then I taught myself UI and UX design using YouTube videos and designed the entire thing.
At this point, I had learned that the little app I was creating was actually going to cost $100,000 to build! But still, with my blind optimism, I knew I was going to make it work.
By this point, a bit of time had passed and I was starting to feel a bit better. So, I hustled around Sydney and went to a few app and web agencies and said, "I'll work for free doing your marketing and do your clients' marketing if you build my app and you teach me how to be a CTO (chief technological officer) I got really, really lucky because one said "yes."
10 months later, I had my minimal viable product to work out "do people want this? And will people buy this?" But that 10 months I'd also got my website up, built an email, done a prelaunch, and got influencers on board. So on the day of launch, I made $10,000 and that was enough money to leave work for free and put a deposit down on my own developer team.
How are you doing today and what does the future look like?
Much better, health-wise! And, Plann is going from strength to strength. We've had over 2 million downloads across more than 160 different countries, and have a desktop app as well as iOs and Android apps. We're listed in the top 800 grossing apps in the world, have a passionate global team of over 40 (including 15 full-time employees), and a website visited by millions of people every month.
If you're not really passionate about what you're doing, there's no way you can get up and keep going.
We've been releasing some really exciting new features recently, including Facebook auto-posting and our integration with the design platform, Canva. However, this is just the beginning!
My long-term future vision for Plann is that we're not going to be an Instagram and Facebook scheduling tool. We're going to be a workflow creation tool for anyone who wants to be successful, so we're currently looking at integrations that will allow us to achieve that.
Through starting the business, have you learned anything particularly helpful or advantageous?
I've learned that everyone in startup land is mostly working it out as they go! You have to grit your teeth through every challenge and force yourself to find a solution. There's no roadmap, and there isn't anyone you can ask for help who have faced the exact same challenges as you.
In my experience — the fastest way to learn is to make as many mistakes as you can and pick yourself back up, quickly. For me, it's important to always have a smile on your face and have the humility to laugh at yourself.
What platform/tools do you use for your business?
Notion for keeping track of product roadmaps and team to-dos: It really acts as our product bible!
Slack for team communication, it's much quicker and easier than sending emails and allows the team to be far more agile and collaborative
Vero for our email marketing —we love supporting other startups and being beta users who help shape and grow with a product
Figma for designing marketing assets and wireframing — you can work on multiple pages all within the same space and easily collaborate with other team members
What have been the most influential books, podcasts, or other resources?
Book: Traction by Gino Wickman
I advise anyone joining the team to read this to achieve a growth mindset — as we need everyone in the team to understand why we make certain decisions, especially with us being bootstrapped.
Podcast: How I Built This
Inspiring stories that spark the creativity of how I can make changes at Plann.
Advice for other entrepreneurs who want to get started or are just starting out?
The biggest thing for me is that you have to have this internal perseverance, drive, and passion because if you're just getting up to make money, that dies off within the first six months. If you're not really passionate about what you're doing, there's no way you can get up and keep going.
Where can we go to learn more?
At Plann we publish social media articles every single week over at our website to help you find success on socials, or alternatively you can find great social tips and tricks over at @plannthat.
To follow my founder adventures and comic musings on Instagram, you can find me personally at @christyladylaurence.I love a good chat and any terrible puns you've got!
-
Christy Laurence, Founder of Plann
Want to start your own business?
Hey! 👋I'm Pat Walls, the founder of Starter Story.
We interview successful business owners and share the stories behind their business. By sharing these stories, we want to help you get started.
Interested in starting your own business? Join Starter Story Premium to get the greatest companion to starting and growing your business:
Connect + get advice from successful entrepreneurs
Step by step guides on how to start and grow
Exclusive and early access to the best case studies on the web
And much more!
PROMOTED
Did you know that brands using Klaviyo average a 95x ROI?
Email, SMS, and more — Klaviyo brings your marketing all together, fueling growth without burning through time and resources.
Deliver more relevant email and text messages — powered by your data. Klaviyo helps you turn one-time buyers into repeat customers with all the power of an enterprise solution and none of the complexity.
Join Brumate, Beardbrand, and the 265,000 other businesses using Klaviyo to grow their online sales.
Starter Story
Wanna see 52 business ideas you can start with less than $1,000?
Join our free weekly newsletter and get them right now.