How To Create A Mascot For Your Business
How To Create A Mascot For Your Business
What Is A Business Mascot?
A business mascot is a humanized character or an avatar designed to serve as a business ambassador. People, animals, objects, and fictional creatures can be used to build business mascots. Mascots can be used as part of the company logo or separately, and in various digital or offline marketing materials.
If deployed appropriately, the business mascots can be a great branding strategy. However, it is worth noting that business mascots do not work for all brands.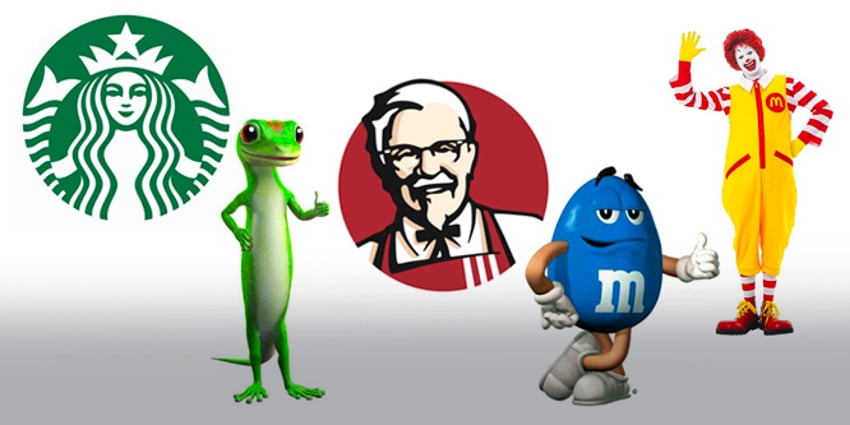 Cost Details
For a typical custom mascot, the cost will be between the price range of $4,500-$7,500
Mascot Key Takeaways
Business mascots can humanize your business and shorten the path to the client's heart.
Mascots can give your brand a distinct personality
Using business mascots can make your marketing feel more attractive and engaging
Mascots attract attention and make your product stand out
How Do Business Mascots Work?
Business mascots lend the brand a distinct personality.
The primary purpose of a mascot is to build and strengthen brand identity.
Benefits of using brand mascots include:
Build an emotional connection with the audience
Establishing a distinct and recognizable personality
Inspire the audience to continue the conversation
Additionally, business mascots make a perfect tool to make your social media profiles stand out. Using mascots can also:
Differentiate your business from the competition
Help represent your brand
Help resonate your brand with your audience.
Real-World Business Mascots Use Cases
Here are some of the successful business mascot use cases to inspire you.
1. How KFC Built Business Mascot To Drive Brand Awareness
When Colonel, the KFCs founder died, the chain began to lose its way. Despite the efforts to revive the business, KFC fell into really bad unintended consequences.
Reinstating Colonel as the brand image, helped the brand to bounce back into the business. The powerful advertising campaign features the founder's image and runs on different media including TV shows, online games, comics, and even on social media.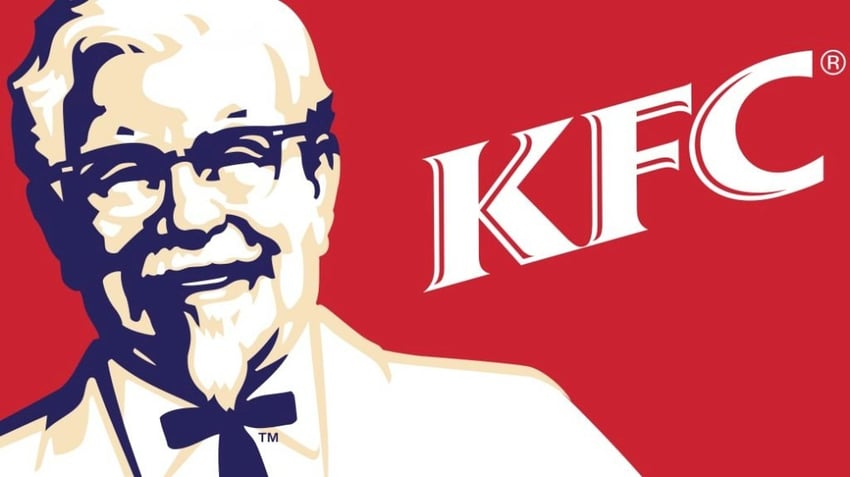 KFC's decision to make Colonel a mainstay of the brand's advertising was deliberate. The brand has come up with different Colonel variations, aimed at keeping the campaigns fresh and captivating.
To date, every KFC customer associates Colonels Mascot with the business. This shows that business mascots build brand awareness.
2. Johnnie Walker Mascot That Conveys the Brands Uniqueness Visually
When George Paterson and Alexander Walker launched Red Label and Black label, they felt it was suitable to come up with a brand mascot that would help the brand to stand out from the competition. The duo settled on the artwork by a cartoonist named Tom Browne.
The striding man was an illustration of an outdoorsman who also enjoyed a spot of shopping.
Johnnie Walker's striding man logo is perhaps one of the iconic examples of how brands use business mascots to create brand awareness and differentiation from the competition.
Being the only whisky brand with a striding man as a business mascot, the character made the alcoholic beverage highly recognizable among others and became the symbol of unique quality.
How to Create a Mascot for Your Brand
Choose the right character

Take time to explore and choose character personality

Plan a Visual Content Strategy
Brainstorm the character poses, emotions, outfits, and scenes
Use online tools to design and customize the business mascot's look
Online Tools For Creating A Mascot Design
Here is a collection of freemium and paid tools for creating a business mascot design:
GraphicSprings
Allows you to create beautiful logos quickly and easily.
BrandCrowd
premium ready-made logo templates you'll love. Create business mascot in minutes via this logo maker
DesignMantic
An online logo design tool. Free to use for anyone who's looking for ideas, inspiration, or logo templates to create a logo for their brand.
LogoDesign
The no.1 readymade logo design marketplace where you can sell or buy professionally created logo designs without any hassle.
Contributors
Contributors to this article:
Pat Walls, Founder @ Starter Story
David Gitonga, Writer @ Starter Story
Want to start your own business?
Hey! 👋I'm Pat Walls, the founder of Starter Story.
We interview successful business owners and share the stories behind their business. By sharing these stories, we want to help you get started.
Interested in starting your own business? Join Starter Story Premium to get the greatest companion to starting and growing your business:
Connect + get advice from successful entrepreneurs
Step by step guides on how to start and grow
Exclusive and early access to the best case studies on the web
And much more!
Starter Story
Wanna see 52 business ideas you can start with less than $1,000?
Join our free weekly newsletter and get them right now.